Blood Orange Vodka Spritzer
Recently I got a request—could I create a drink for a Breast Cancer fundraiser? Um, yes! How about a Blood Orange Vodka Spritzer? Rosy and sweet, it seemed perfect for a cause associated with pink!
Now my Blood Orange Vodka Spritzer isn't technically brand new, but I was holding it in reserve for a special occasion. My daughter and I created it during our Christmas season "Martini Lab" (that resulted in a White Peppermint Bark Martini)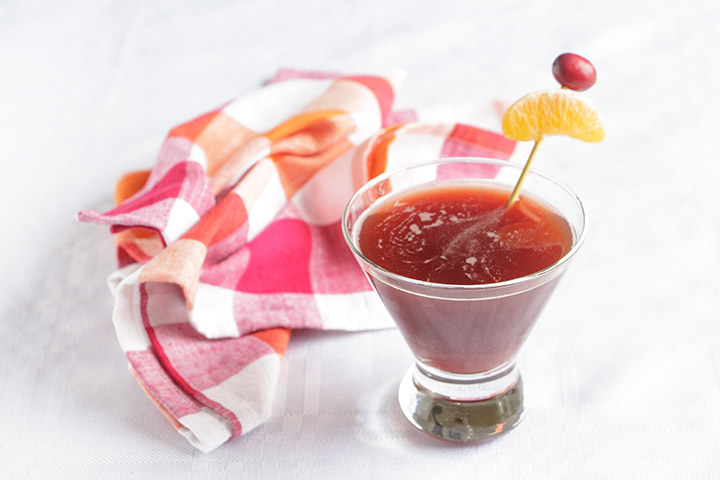 I made this Blood Orange Vodka Spritzer with a mixture of San Pellegrino Blood Orange Soda, vodka and tart cherry juice. Including kids in your fun? Just substitute club soda for the vodka!
Did you know that tart cherry juice is considered a superfood? Full of antioxidants and anti-inflammatory compounds, I keep it around in concentrate form and mix it into hot and cold beverages every chance I get.
Does that mean I can call this cocktail a health food?
Blood Orange Vodka Spritzer
2017-04-06 12:08:39
Serves 1
Nutrition Facts
Amount Per Serving
* Percent Daily Values are based on a 2,000 calorie diet. Your Daily Values may be higher or lower depending on your calorie needs.
Ingredients
2 ounces vodka (for a non-alcoholic version, substitute club soda)
1 Tablespoon tart cherry concentrate (or ¼ cup cherry juice)
1/2 cup blood orange soda (or a blend of orange juice and club soda)
club soda (optional)
ice
Instructions
Combine vodka, cherry concentrate (or cherry juice) and ice in a shaker. Shake to chill and pour into serving glass. Top with blood orange soda or juice and club soda.
Enjoy.
Notes
For kids, omit the vodka and use extra club soda.
Art of Natural Living https://artofnaturalliving.com/