Easy Essential Oil Projects
Who could use an essential oil based bug repellent or other Easy Essential Oil Projects–made in minutes? You aren't busy are you?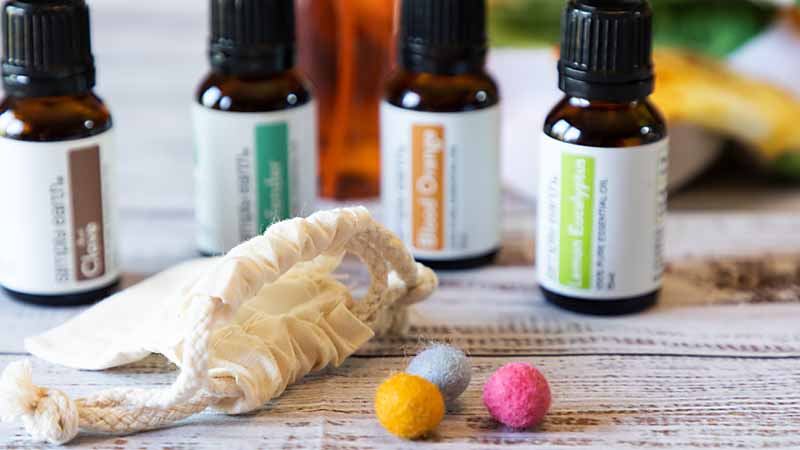 (Disclaimer: This post contains affiliate links and I received the products free of charge in exchange for this review. But the opinions are my own.)
Do you ever have days when you just want something, anything, to be easy? Well after the past week, I so needed "easy!" So I was seriously happy when my Simply Earth Box arrived.
Easy Essential Oil Projects
Inside, there were a half dozen projects including an essential oil bug repellent. Yes, I made the latter, start to finish, in just minutes.
Right now, those little victories mean a lot!
I was surprised to find I actually liked the scent of the repellent, dominated by fragrant clove oil with lemon eucalyptus (actually proven effective–see here). When I bought my first essential oil bug repellent years ago, it worked well, but my husband wrinkled up his nose. I can see how it keeps the bugs away, he complained.
Simply Earth's other innovation was creating a roll-on that you place at your pulse points. I don't know if this is because mosquitos are drawn to pulse points (see previously mentioned article) or if it creates a clear area like citronella candles. But I loved it. Now I don't need a complete shower after a walk in the woods.
Of course, there is another way that Simply Earth does "easy" and that is with their bonus box. This has items like empty bottles and carrier oil that complete their recipes (with a few common things from around the house). It comes free with your first box so you are all set to go.
Yes, as usual, I'm psyched. And next I'm making their "no stink disks" to place in all my garbage cans! Spending all this time at home means I don't want any nasty wastebaskets! But Simply Earth has me covered!
What's in a Box…
The $39 September box contains the following items, along with recipes and labels:
• Blood Orange Essential Oil
• Lemon Eucalyptus Essential Oil
• Clove Essential Oil
• Defender Blend Essential Oil
• Wool balls (to act as a diffuser)
• Cotton Bag
• Spray bottle.
PLUS, every new subscriber gets an additional special offer–for free. It's a bonus box with even more supporting products. Things like bottles and carrier oils that will help you make future recipes. My bonus box contained:
• 6 small Amber Bottles
• 6 Amber Roll-On Bottles
• 1 bag of Beeswax Pellets
• 12 oz. Jar of Solid Coconut Oil
• 4 oz. Bottle of Fractionated (Liquid) Coconut Oil
• 4 oz. Bottle of Almond Oil.
The two boxes would be over $100 if purchased from many of the other essential oil vendors. If you've ever been to one of those expensive essential oil "parties" you know just what I mean!
Even better, for a limited time, I have a code that will get you $40 off on a future box. That means your first month is a great deal–and your second month could be free. How fun is that!
Just follow my referral link and use the code ARTOFNATURALLIVINGFREE
The Company
Part of the motivation for the founders of this company was the challenge experienced sourcing good quality natural products. They comment:
With the safety of your home in mind, we're meticulous about every step of our process. To make sure each plant reaches its potential, we carefully and ethically choose a region where it will thrive. Then we work with our farmers. When our plants have reached maturity, they are harvested safely and fairly. From there we collect their natural essential oils through either cold-pressing or steam-distillation. Every batch is then tested to ensure 100% purity.
Yes, Simply Earth is so confident in their quality they offer a 365 day guarantee! Plus they donate 13% of their profits to charity. Why not add a little fresh air to your life with Simply Earth!
Subscription recap
To recap…. For a limited time, you can subscribe to a $39/mo essential oil recipe box using my referral link and code ARTOFNATURALLIVINGFREE to get:
• Your first monthly box
• A new subscriber bonus box
• $40 off a future box
If you are thinking about getting started with essential oils, want to make some fun products for the home/gifts or just want the best smelling house, you should give it a try!