Top Note Tonics, Ginger Jack Cocktail & More
When I was first heard about Top Note Tonics (the sponsor of this post), I didn't know what to expect. But then I learned that you could mix their flavored tonic waters with fizzy water for a light soda. Or with alcohol for a tasty cocktail.
And I was so in.
Yes, the holidays are coming (cocktails). Followed by diet season (light soda).
History
Looking for a little history, I decided to hit up Wikipedia. Here I learned that tonics were originally made up to protect against malaria. The protective quinine powder was so bitter that tropics-based British officials began mixing it with soda and sugar, and a basic tonic water was born. (today's tonic water now has a much lower quinine content—just to add a hint of bitter flavor). Later mixed with gin, and the gin & tonic mixed drink was created.
Top Note founders Mary Pellettieri and Noah Swanson didn't originally set out to change the way people think about (and enjoy) sodas and tonics. In fact, a few years back, Mary was working to create a home brewed herbal beer. With a B.S. in Botany, and 22 years of experience in the craft beer business, it was a natural offshoot. But as she grew more familiar with the herbs, she decided that herbal infused syrups were more interesting than beer and changed paths. Noah provided taste testing and business acumen and the rest, as they say, is history.
Top note provided me with tonics in five flavors: Bitter Orange, Bitter Lemon, Gentian Lime, Indian Tonic and Ginger Beer. The tonics are made from carefully sourced roots, barks, fruits, herbs, spices and a mix of real sugars (rather than high fructose corn syrup). No artificial colors, no preservatives, no gluten, no GMO ingredients. Half the sugar of standard mixers, a fraction of the sugar in standard sodas.
Homemade Soda & Cocktails
My first thought about using the tonics was to try a homemade soda. As someone who tries to eat naturally, I'd much rather mix a good syrup (wild grape juice anyone?) with fizzy water than open a can. Top Tonics recommended mixing 5 ounces of carbonated water with 1 ounce of tonic, for a 35 calorie beverage, but I preferred a 7 to 1 ratio giving me 8 ounces for 35 calories (yes!). The bitter lemon and bitter orange would be the closest to conventional flavors here.
But no way are these standard sweet soda flavors. Taste the bitter orange and you first notice a very natural orange flavor (I find many conventional soda flavorings taste artificial), followed by a bitterness, then some herbal overtones (aka the "Top Notes"). So expect the unexpected. People who avoid bitterness might want to go with the ginger beer flavor where bitterness was virtually absent and which produced a more vibrant, natural ginger flavor than regular ginger ales.
Of course coming up was the real fun! Next on my list was a nice cocktail–something befitting our beautiful fall. I ended up mixing bitter lemon and a little ginger beer tonic with brandy and non-alcoholic apple cider, loosely based on a Jack Rose (reputed to be a favorite drink of author John Steinbeck). I called my version a Top Note Ginger Jack (cider + brandy = apple jack?).
Can't wait for my middle daughter to be home from college next week; we're doing a little cocktail party (recipe below if you'd like to join us)!
Other Ideas
Finally, it struck me that—just as cocktail bitters moved from cocktail use to food enhancer, why shouldn't Top Note tonics participate. Candidates would include sauces, salad dressings and desserts.
To experiment, I decided to mix up a lemon crème brulee by substituting bitter lemon and lemon zest for some of the cream (note that you will have to heat the zest with the cream then strain it out). Creamy & lemony with herbal overtones—mmm! (And lower in calories!)
Yup, we're having fun this fall in Wisconsin! Thanks to Top Note Tonics and Wisconsin Whisk (the bloggers group that organized this) for your contribution!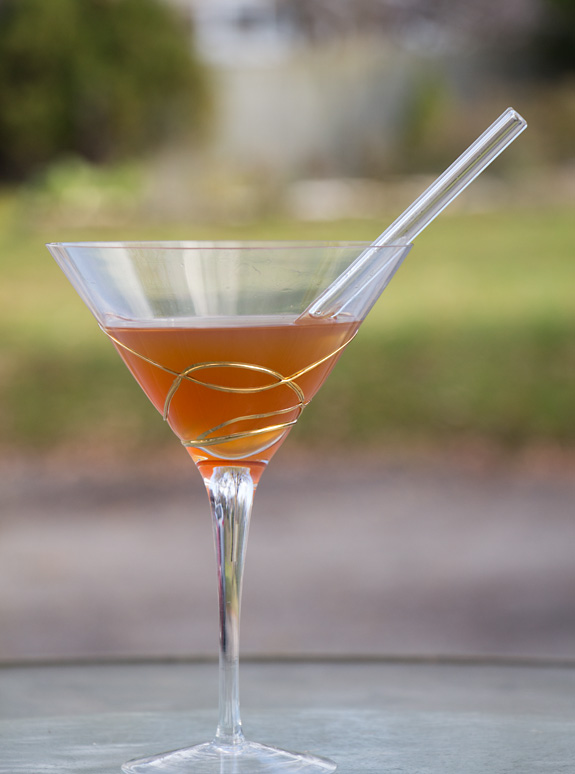 Ginger Jack Cocktail
2016-11-15 19:59:33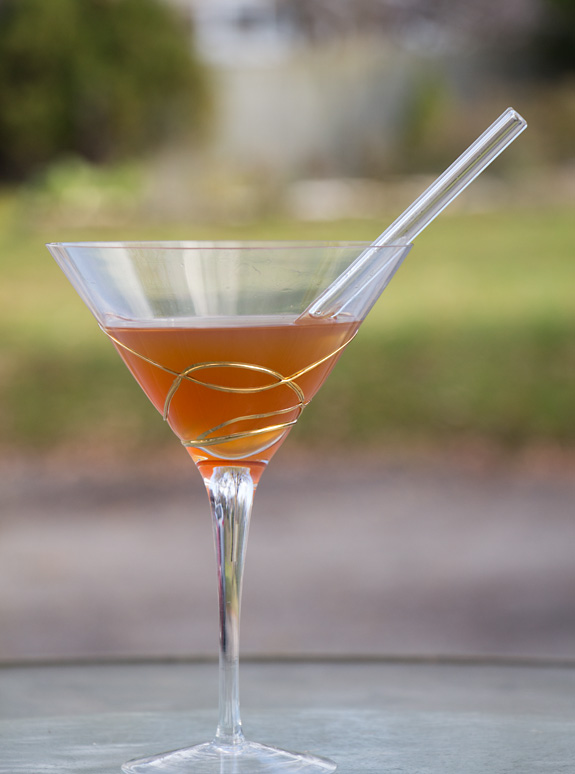 Serves 1
Nutrition Facts
Amount Per Serving
* Percent Daily Values are based on a 2,000 calorie diet. Your Daily Values may be higher or lower depending on your calorie needs.
Ingredients
1 ½ ounce brandy
1 ounce bitter lemon tonic
2 ounces (non-alcoholic) apple cider
dash of ginger beer tonic
Instructions
Mix and serve in a martini glass.
Adapted from Jack Rose Cocktail
Adapted from Jack Rose Cocktail
Art of Natural Living https://artofnaturalliving.com/
Save
Save