Loaded Chocolate Pretzel Rods
Loaded Chocolate Pretzel Rods are salty, crunchy & sweet–great for holiday giving or keeping! Pecan turtle or peppermint bark flavors.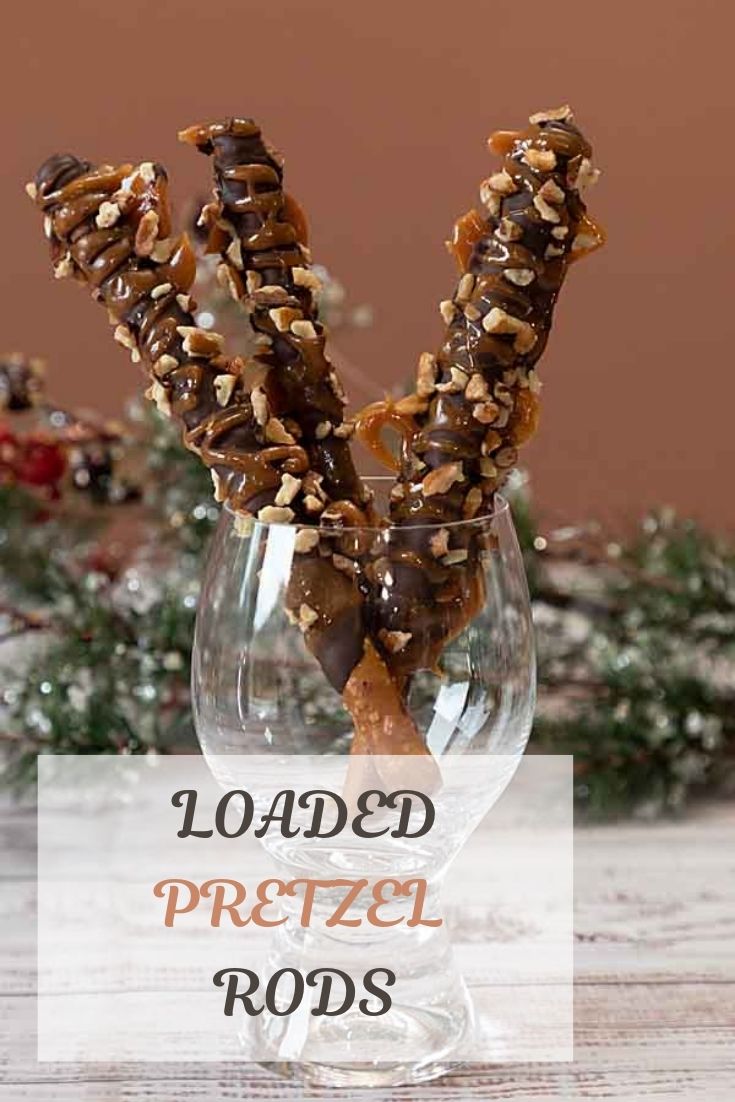 The first time I had loaded pretzels it was for a fundraiser at work. I couldn't believe how tasty a salty pretzel rod dunked in chocolate and drizzled with caramel and pecan could be. Like a salty, crunchy turtle candy!
Yes, I used to load up and bring home piles of the unique treats for the whole family. Have to support those fundraisers after all! Alas, that was about three jobs back. And I've been missing them ever since!
So when my blogging friends decided to do gifts from the pantry (see below for more fun recipes), I knew just what I wanted to do!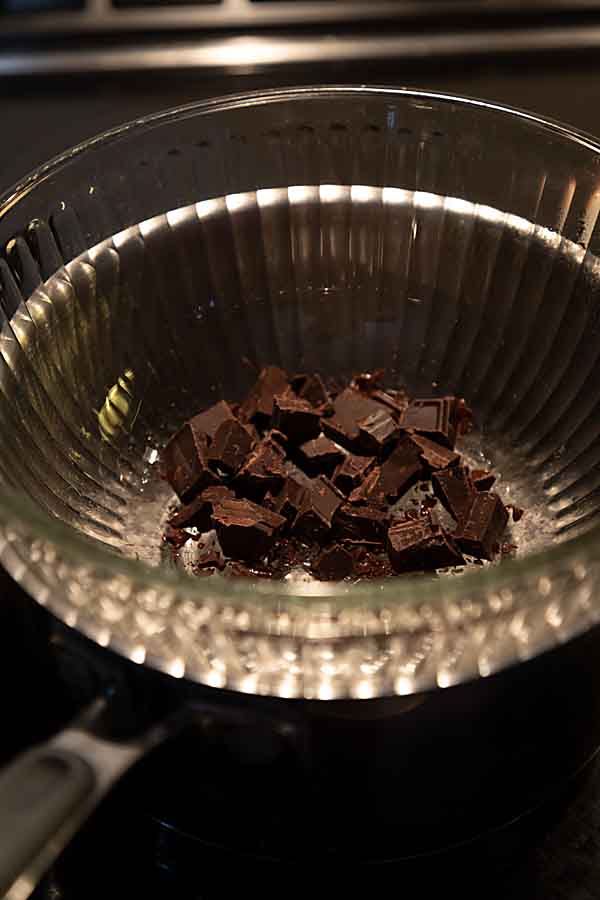 How to make loaded chocolate pretzel rods
These special pretzels turned out to be quite easy to make.
I experimented with a few techniques before deciding on the best. Many online recipes suggest filling a glass with melted chocolate, then dipping the pretzels. While I'm sure this works, it would take A LOT of chocolate.
Then I wondered if I could simply set the pretzels on parchment and drizzle with chocolate. This was easy and worked but I felt the topping layer was a little skimpy (see above).
Finally I ended up holding the pretzel over the chocolate melting bowl and turning it while I spooned chocolate over it. I held it for a few seconds, then set it down on parchment to dry. There was some pooling of chocolate on the parchment but I decided that was a good thing.
After coating the pretzels, I put them in the refrigerator (on the parchment) and started on the caramel. You can melt store bought caramels with just a little water (too much and you'll get syrup), or you can also make a thick version of my homemade caramel dip.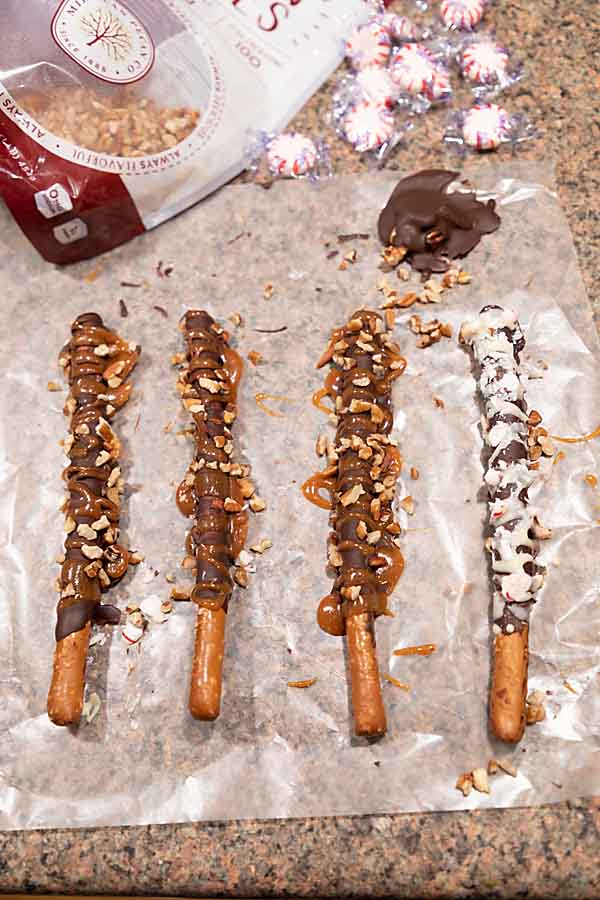 When that's done, you drizzle the chocolate covered pretzel rods with the molten caramel and sprinkle with chopped pecans, then back to the fridge.
The process is similar for the white peppermint version dipping in dark chocolate, drizzling with white chocolate and sprinkling with crushed peppermint.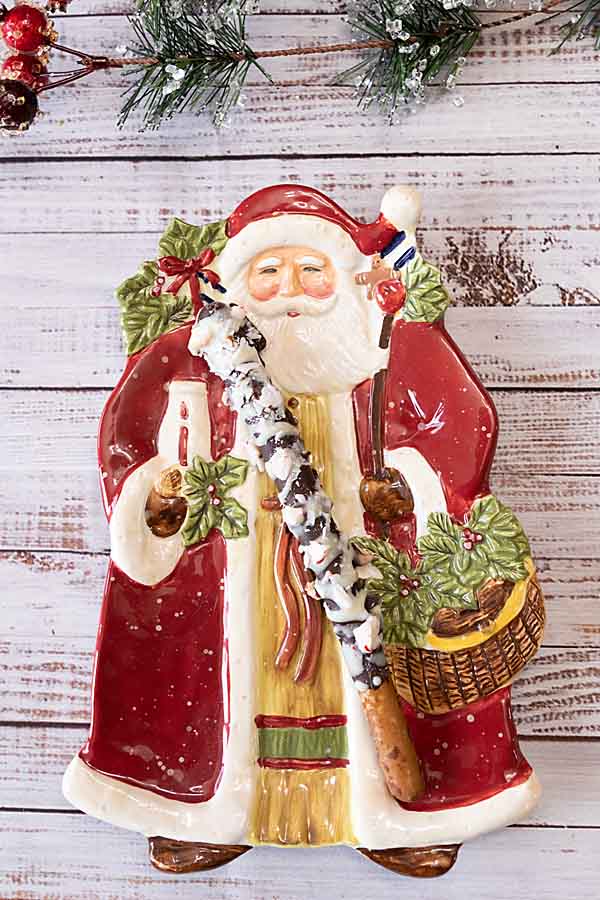 Of course, in the end, what I really learned is that I should have made these years ago! I am sure they will look lovely in some festive goody bag for gifting. That's if any last long enough to leave the house…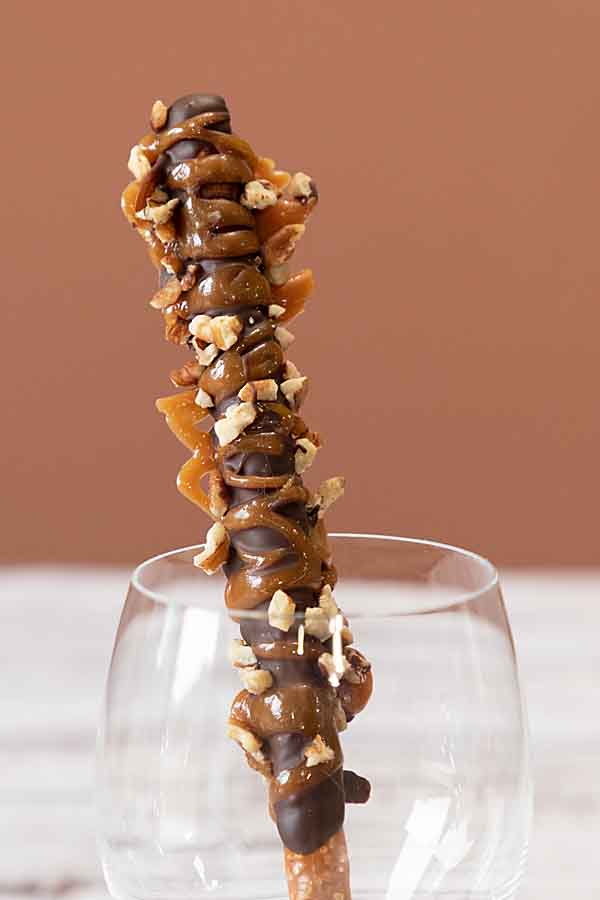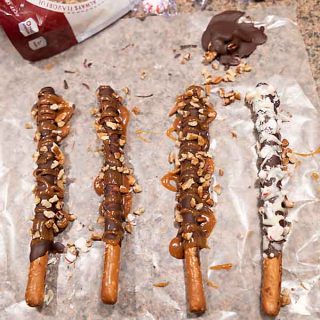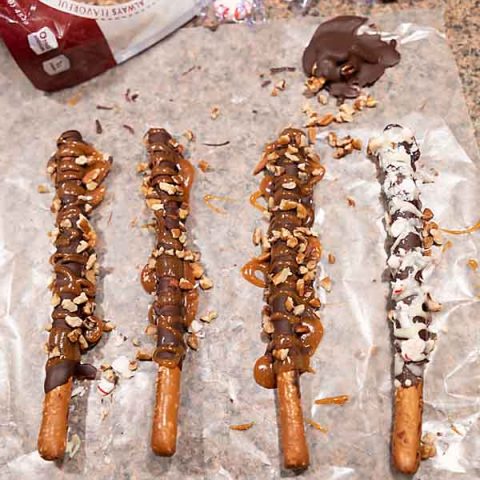 Loaded Chocolate Pretzel Rods
Loaded Chocolate Pretzel Rods are salty, crunchy & sweet--greatfor holiday giving or keeping! Pecan turtle or peppermint bark flavors.
Ingredients
6

ounces

semisweet or dark chocolate

2

ounces

cacao butter or coconut oil

1/4 cup (optional)

12

pretzel rods

2

ounces

white chocolate

3-4

caramels

or very thick homemade caramel sauce

2-3

Tablespoons

chopped pecans

2-3

Tablespoons

crushed peppermint
Instructions
Melt chocolate & cocoa butter or coconut oil in a double boiler or bowl set over simmering water. Stir carefully until just melted. Holding pretzel rod over bowl, spoon melted chocolate over pretzel while rotating until all but about 1-2 inches of the end is covered. Hold coated pretzel over bowl for a minute to firm slightly, then lay on parchment (chocolate will pool some). Repeat with remaining pretzels, then transfer to refrigerator.

Melt caramels with a little water, stirring often. This can be done on the stove or in short bursts in the microwave. When caramel is hot and soft enough to drizzle take the chocolate coated pretzels out the refrigerator. Using a spoon drizzle 4 of the pretzels with caramel and sprinkle with chopped pecans.

In a small ramekin, melt the white chocolate in the microwave, using short bursts and stirring after each burst. Do not overheat. When white chocolate is warm enough to drizzle, drizzle the remaining 4 chocolate coated pretzels with white chocolate. Sprinkle with crushed peppermint.

Set back in the refrigerator to firm up.
Notes
Note: If there are leftovers, you can spoon caramel and chocolate over nuts for nut clusters or pecan turtles
Using the cacao butter or coconut oil will make the chocolate easier to work with but can be left out if you don't have it.
Nutrition
Calories:
266
kcal
Carbohydrates:
29
g
Protein:
3
g
Fat:
16
g
Saturated Fat:
9
g
Polyunsaturated Fat:
6
g
Cholesterol:
3
mg
Sodium:
161
mg
Fiber:
3
g
Sugar:
17
g
I am not a health professional and nutrition data is calculated programatically. Accuracy may vary with product selection, calculator accuracy, etc. Consult a professional for the best information.
Food Gifts
We share Recipes From Our Dinner Table! Join our group and share your recipes, too! While you're at it, follow our Pinterest board, too!