Cheese Tortellini Carbonara blends cheesy tortellini and creamy parmesan sauce, then flavors everything with bacon and garlic. It's a richer knockoff of the classic Pasta Carbonara!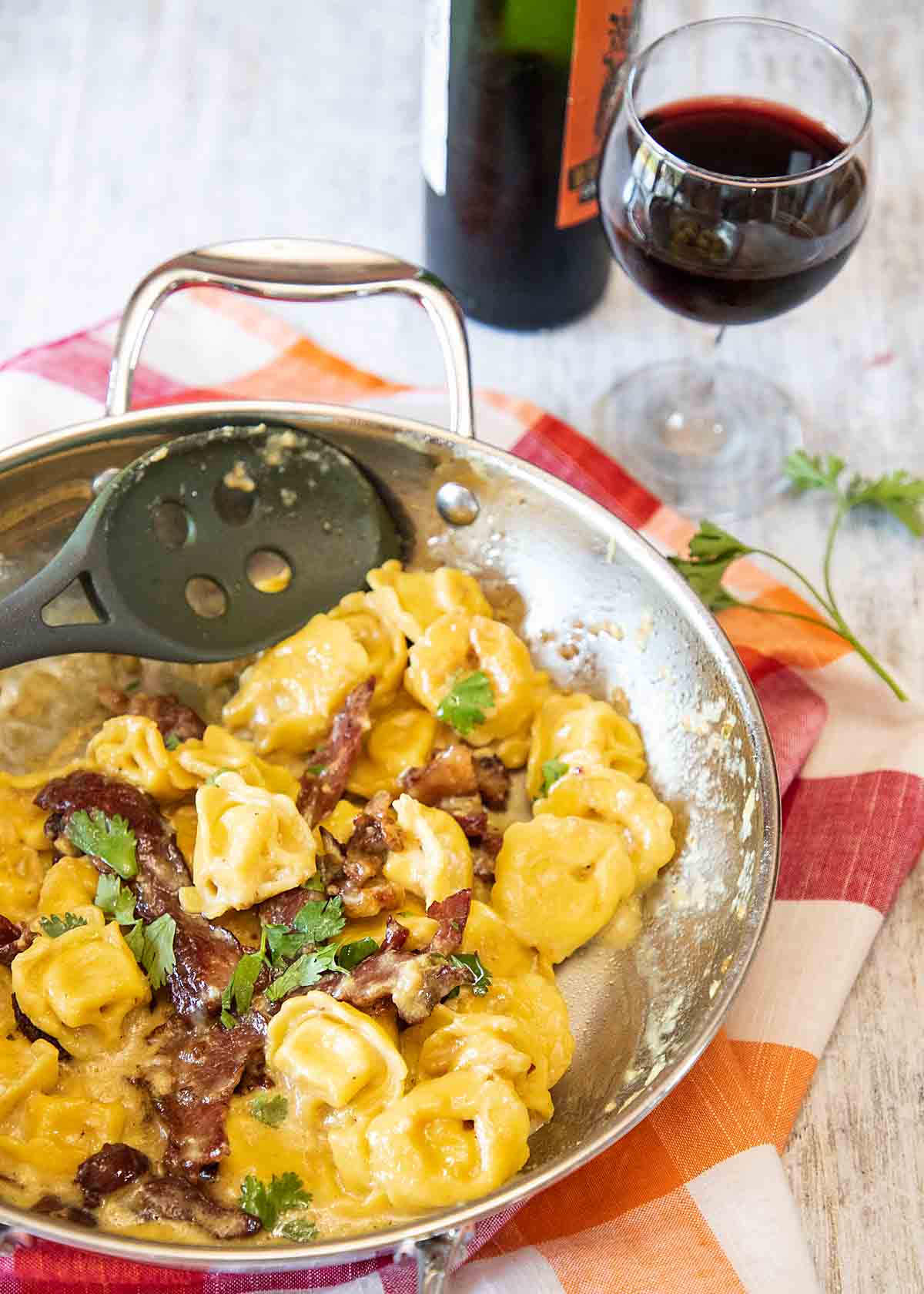 Extra bacon. Extra Cheese. Because.
It was a family vacation that inspired me to make Cheese Tortellini Carbonara. We had rented a timeshare in beautiful Captiva, FL and brought along three kids and a boyfriend. Pretty near a dream vacation except for one problem–how to make food that would please everyone.
Creamy pasta is always a crowd pleaser—and even my picky daughter would eat mac 'n cheese three times a day.
I just needed an adult version. With major flavor. Yes, food bloggers tend to raise kids with… expectations.
This dish cooks up fast with just a few ingredients, so it's a near perfect vacation entree. And in the end, the creamy rich pasta was the hit of the week. Read more