Mini cheesecake bites are small and tasty, topped with your favorite toppings. Easy and crowd-pleasing, they're perfect for many different occasions.
This post is sponsored in conjunction with #SpringSweetsWeek. I received product samples from sponsor companies to help in the creation of the #SpringSweetsWeek recipes. All opinions are mine alone. Take a look at the giveaway below for your chance to win some of these products.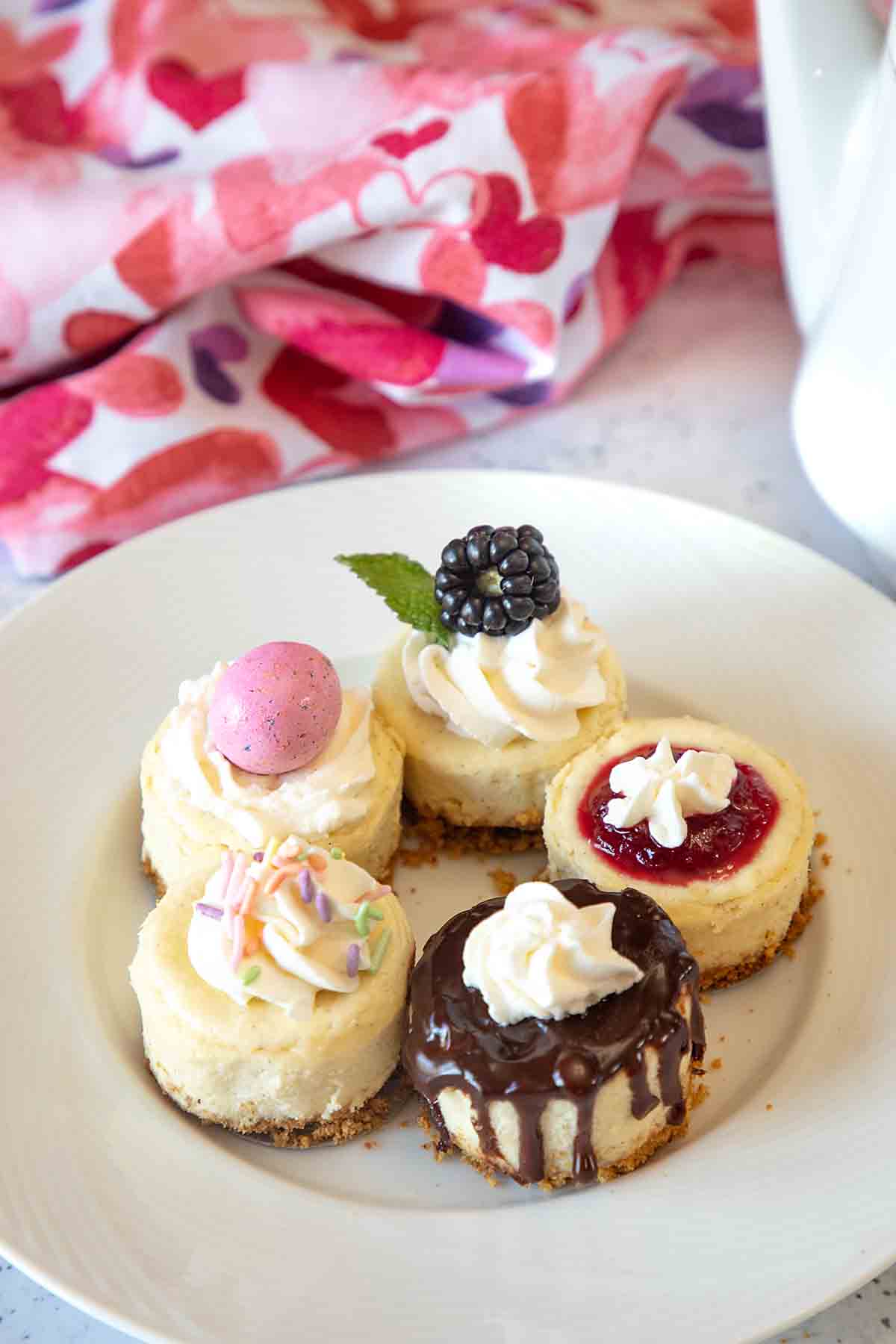 I'm totally obsessed with small desserts–from mini cheesecakes to bite-sized brownies. Maybe it's because you get to have multiples. Isn't variety the spice of life?
Then there's their ability to right-size—so everyone from Great Grandma to the school track star can get just what they want.
And mini cheesecakes can be the star of any small dessert show. Flavorful, varied, and crowd-pleasing, they'll rock your next dessert tray.
Bite-sized cheesecake? I'll take 3 or 4 (shhh)! Read more