A Lavender Latte is a unique coffee drink that is rich, creamy and flavorful. How does starting your day with a calm intensity sound!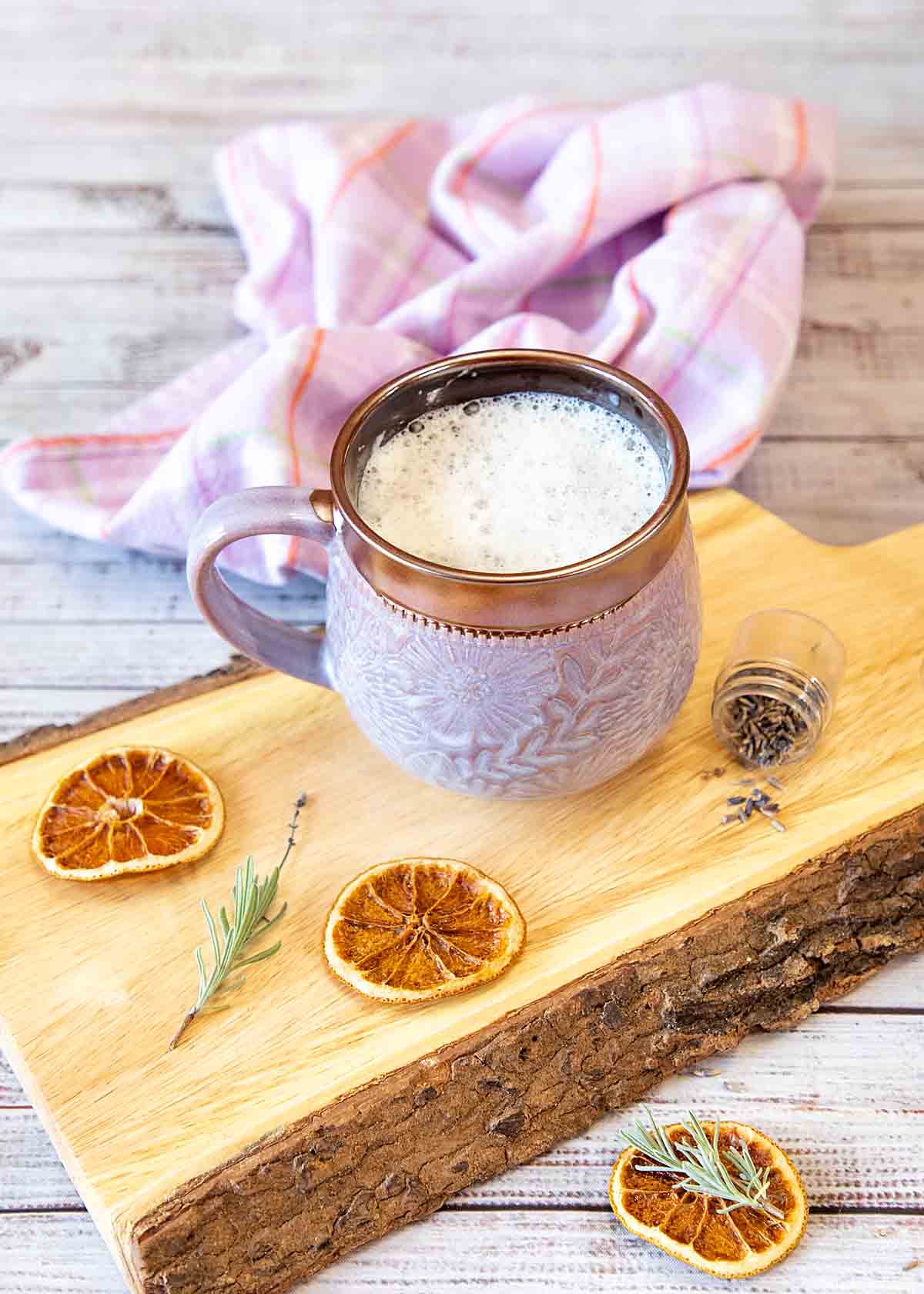 This post is sponsored and I received product samples from Taylor and Colledge to help in the creation of this recipe. All opinions are mine however.
I am a coffee addict, err, lover. I console myself that it's (more or less) a healthy habit.
And as coffee drinkers go, I tend to be pretty bare bones. Just hook me up to an IV and I'll be awake in a minute.
But every so often I want a treat. Something a little richer, a little more flavorful, a little special. Like this tasty Lavender Latte. Lightly floral with a hint of sweet, it's a smooth, rich indulgence that's completely guilt-free! Read more