With tangy feta, savory shallots and creamy spinach, this Spinach Feta Quiche is a tasty and versatile entrée. Top with Tzatziki sauce for extra flavor! And check out lots more great recipes below inspired by all the wonderful farmers market wares out now.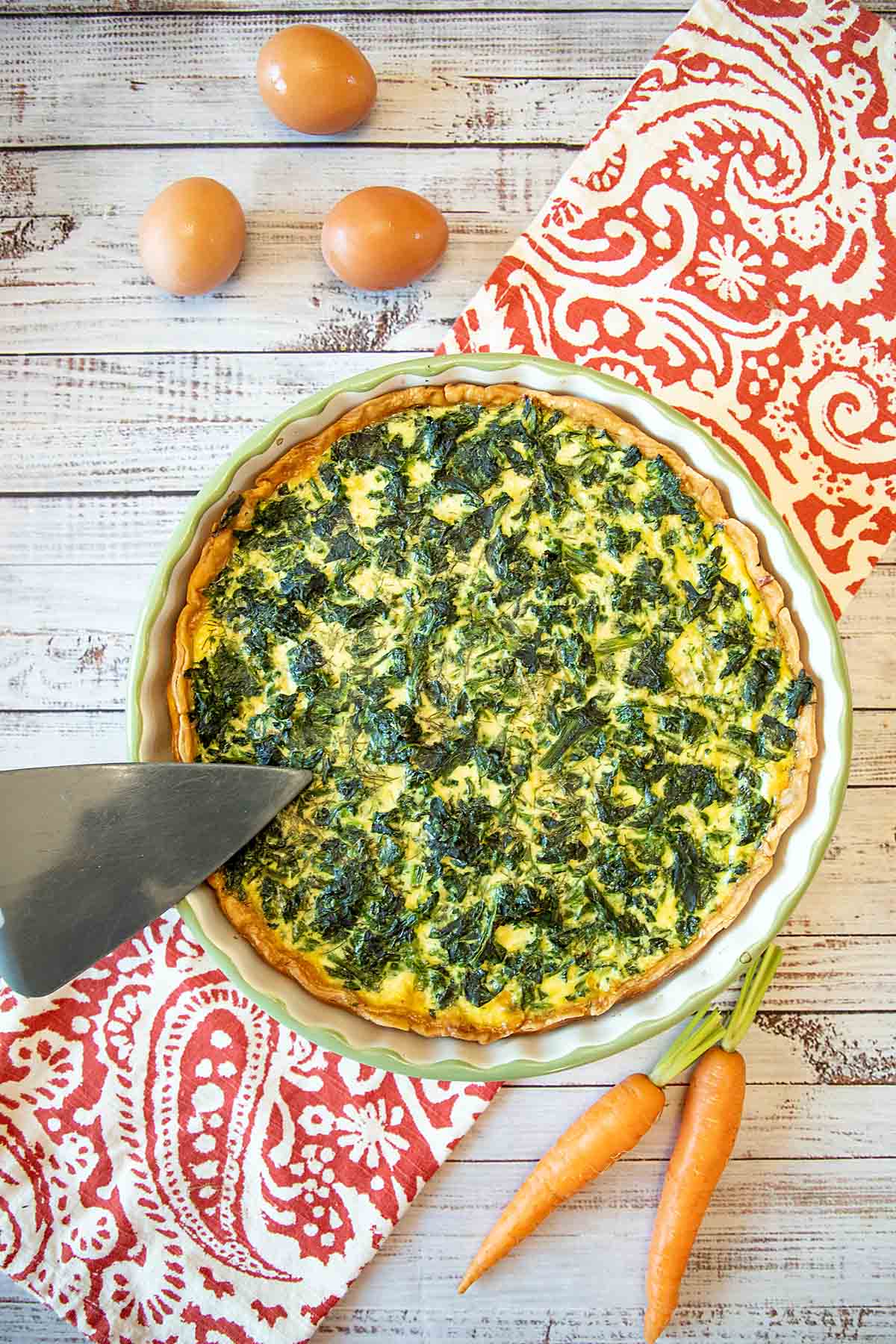 I have a confession. In the spirit of full disclosure… I created this quiche to use up some things that were laying around my kitchen. Or more precisely my refrigerator. Yes, come August I've been known to go a little crazy at the farmers markets. So with spinach, dill, eggs and even homemade feta taking up far too much space, I settled on a quiche with a Greek flair.
Happily, the quiche turned out beautifully, loaded with creamy feta and egg custard, all swirled around tender spinach and highlighted with dill and shallots. Pretty yummy for leftovers!
And if that's not enough, I eventually topped it with (an optional) Tzatziki (yogurt & cucumber) sauce which completely put it over the top. Yup, better keep that sun hat handy! Read more