Is eating more healthy salmon on your to do list? If so, how would you like a super easy recipe for this Baked Salmon in Foil that can help? Even on a super busy day!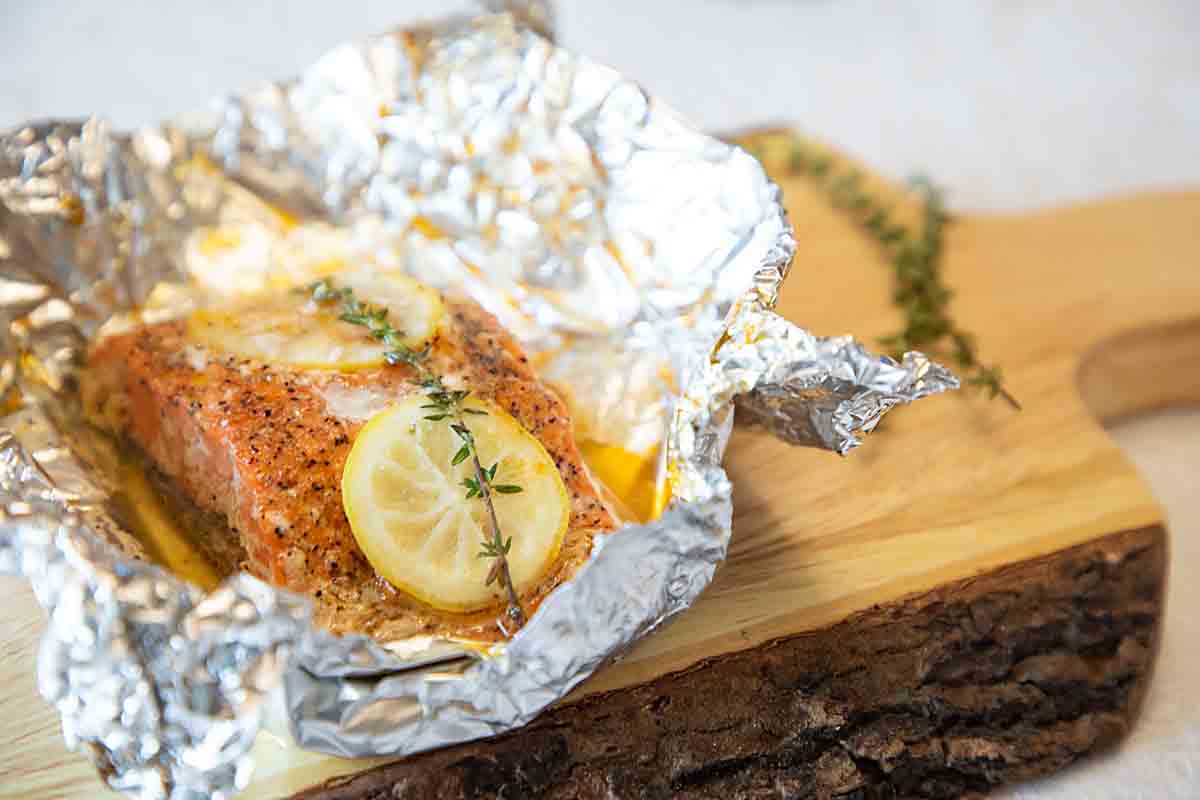 This post is sponsored in conjunction with #BBQWeek. The sponsors, Rainier Foods and Intensity Academy generously provided samples to participants to aid in the creation of the #BBQWeek recipes and prize packages to give away to the readers. However, all opinions are mine alone.
When I started eating more seafood, the first thing I did was to go on the lookout for recipes. After a whole big research project and many trials, we went to visit our daughter and son-in-law. There, he made Baked Salmon in Foil. By just topping it with olive oil and a rub, then baking!
And as simple as it was, it was delicious. Read more