With a complex flavor that belies the simple ingredients and preparation, Oven-Poached Lemon Butter Cod is a perfect addition to your dinner repertoire.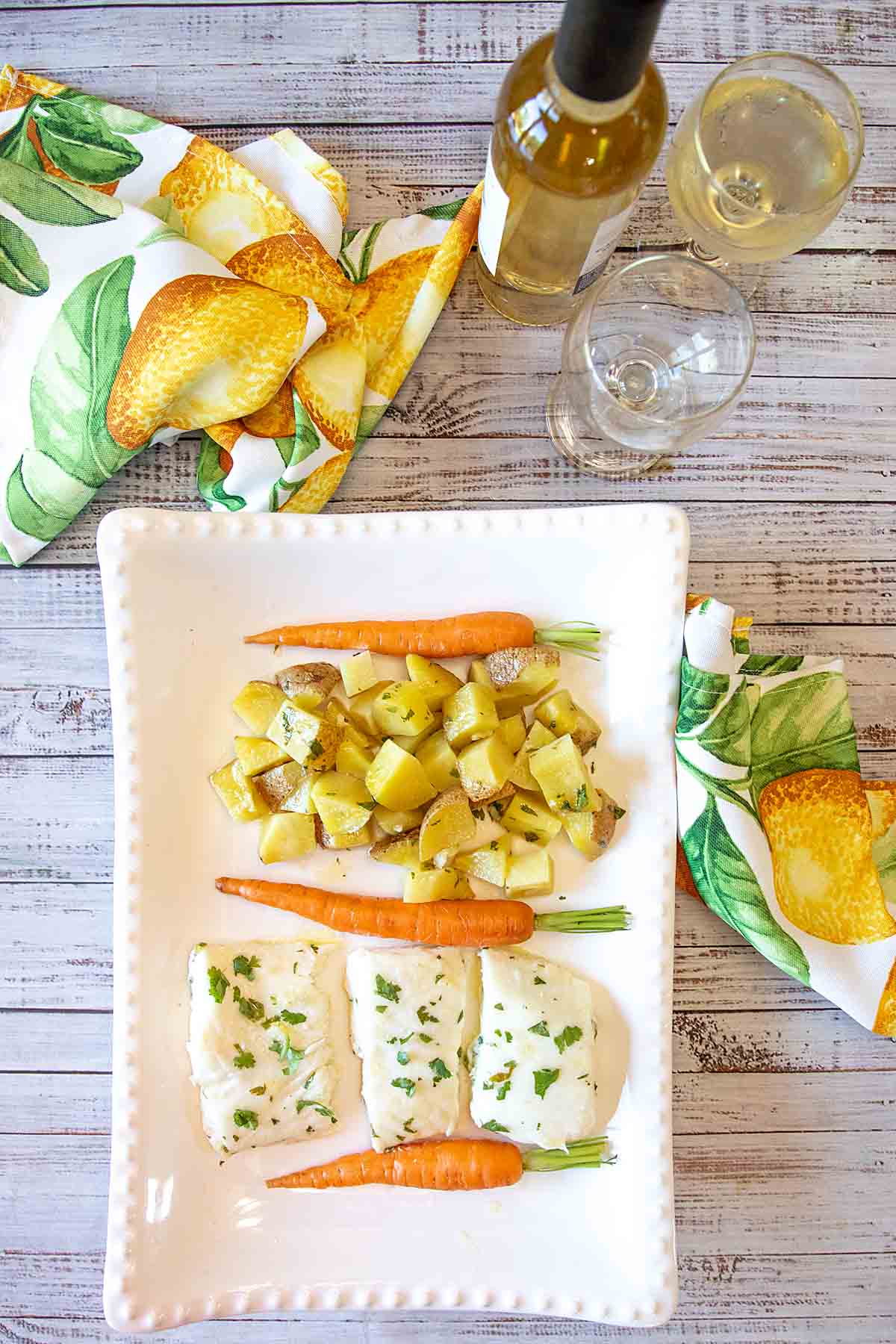 Sometimes you need a little easy for dinner–or maybe a whole lot of easy! But I don't like to give up flavor to get it. That's when it's great to have a dish like this Oven-Poached Lemon Butter Cod, waiting in your back pocket!
With simple preparation and a simple sauce, it includes a secret ingredient (vermouth, shh) that adds a nuanced flavor and a little class to the dish. It reminds me of the impact a shot of sherry has, stirred into a warm soup!
Yum! Read more