Sunny yellow-gold, sweet and tart, this key lemon pie is super easy and tasty. A classic dessert or snack based on key lime pie!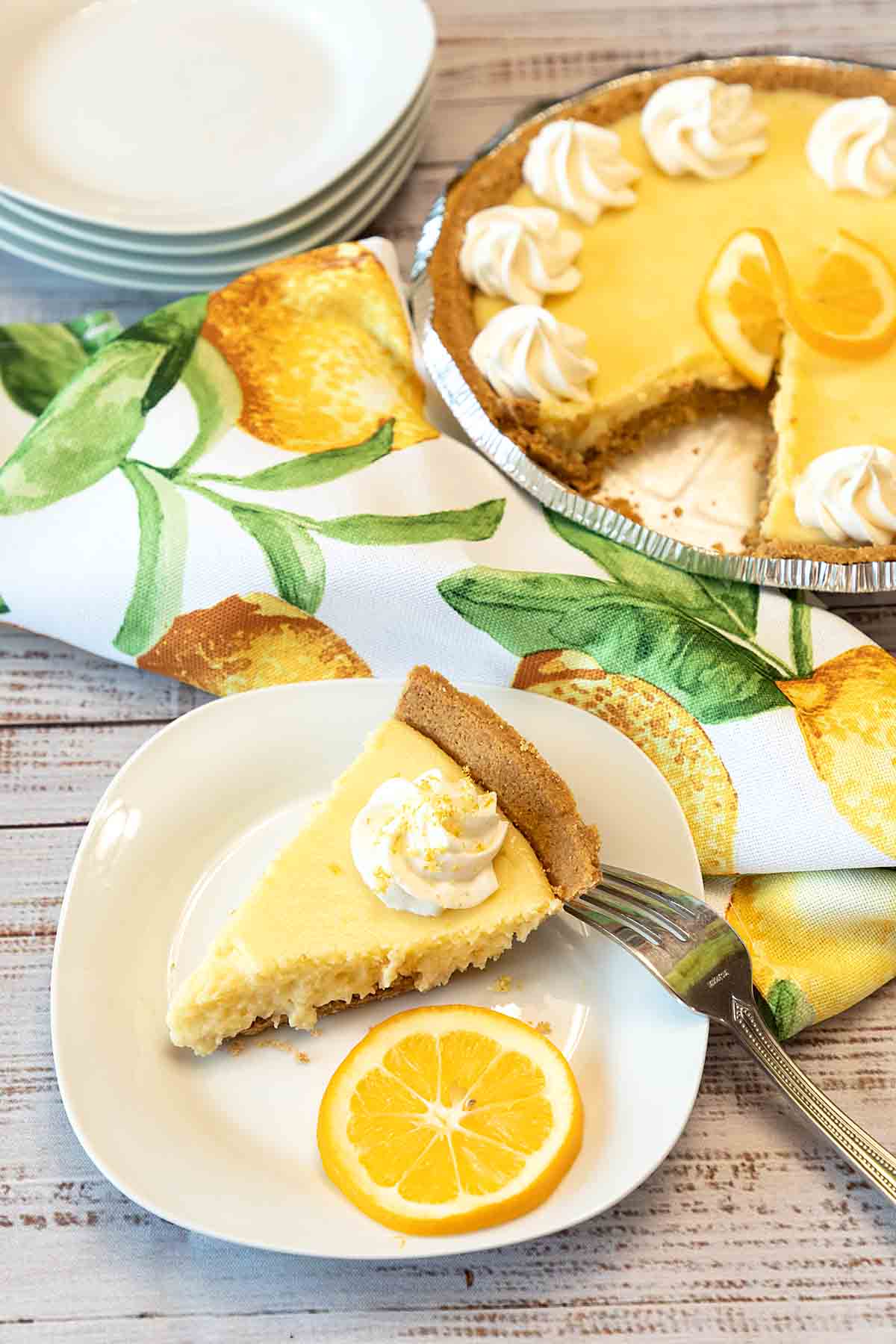 Key Lemon Pie is a family favorite in my house! And we eat it all year long. The bright, fresh flavor and ease of preparation make it a go to pie for all kinds of events.
Yes, when the citrus harvest comes in winter, it's time to celebrate. And when Easter and Mother's Day arrive, I love how the sunny yellow color reminds me of the spring sunshine. Finally, it's a favorite on Thanksgiving where our big celebration means at least four varieties of pie.
It's just that good! Read more