Sweet and tart with a little kick, Mango Pineapple Salsa is a tasty appetizer or side for meat, fish or poultry.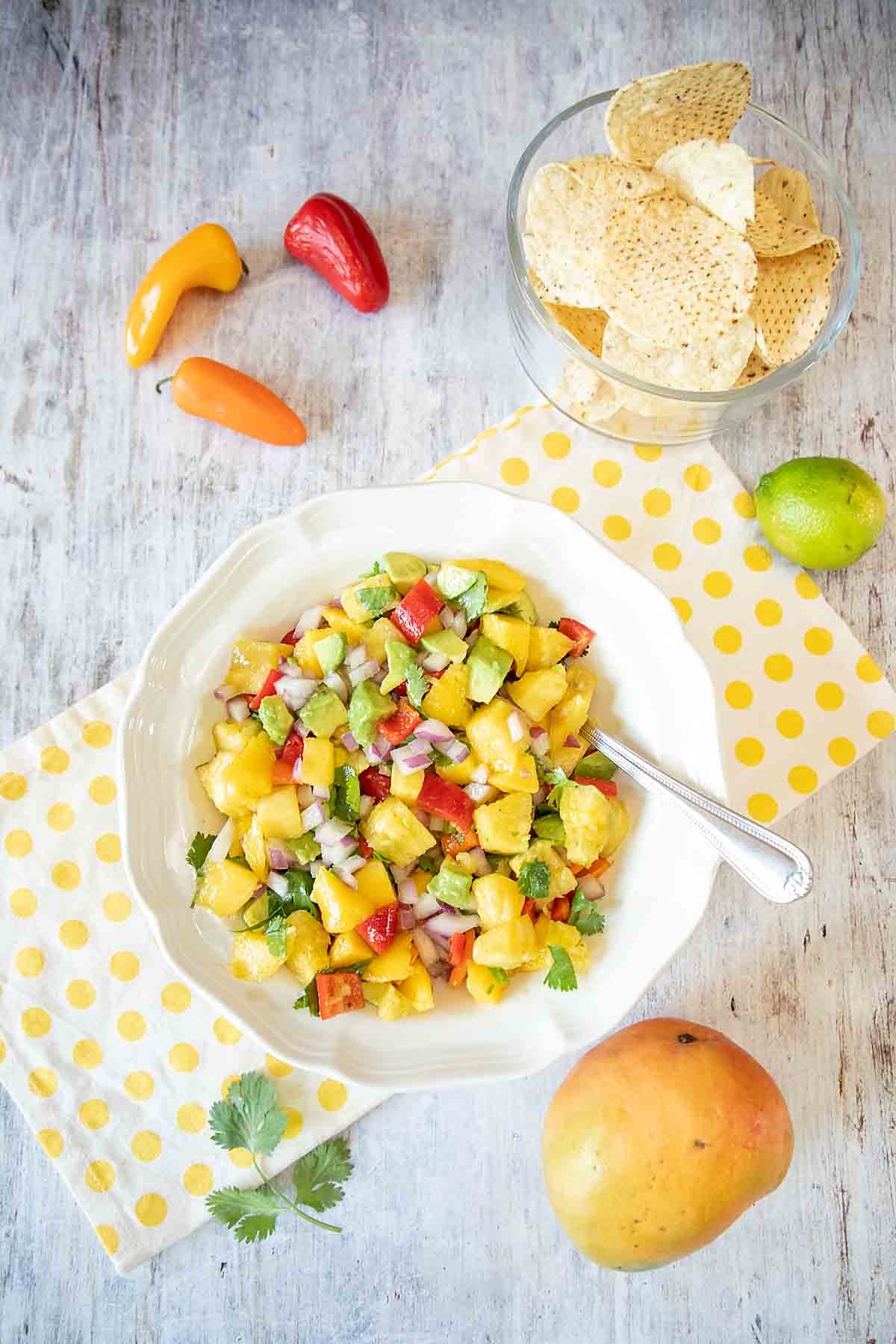 I love any kind of salsa. Well, other than those that are fire hose hot. Yes, how do you not love a dish that embodies the fun and the bounty of summer!
And the end of summer is indeed a beautiful time. Harvest great food, then enjoy snacks on the deck!
But while I've rarely met a salsa I didn't love, fruit salsa holds a special place in my heart.
The way I see it, tomato salsa is a tasty but a somewhat utilitarian food. "Give them some chips and salsa while I get dinner finished." Or "That's a little bland, add some salsa."
But fruit salsa is gloriously indulgent. A little sweet, some spice, a little creamy, some crunch… Yes, this has it all! Read more