Mini peppers may be the breakout vegetable of the season! Perfect in this 4 ingredient Italian Sausage Stuffed Mini Peppers appetizer!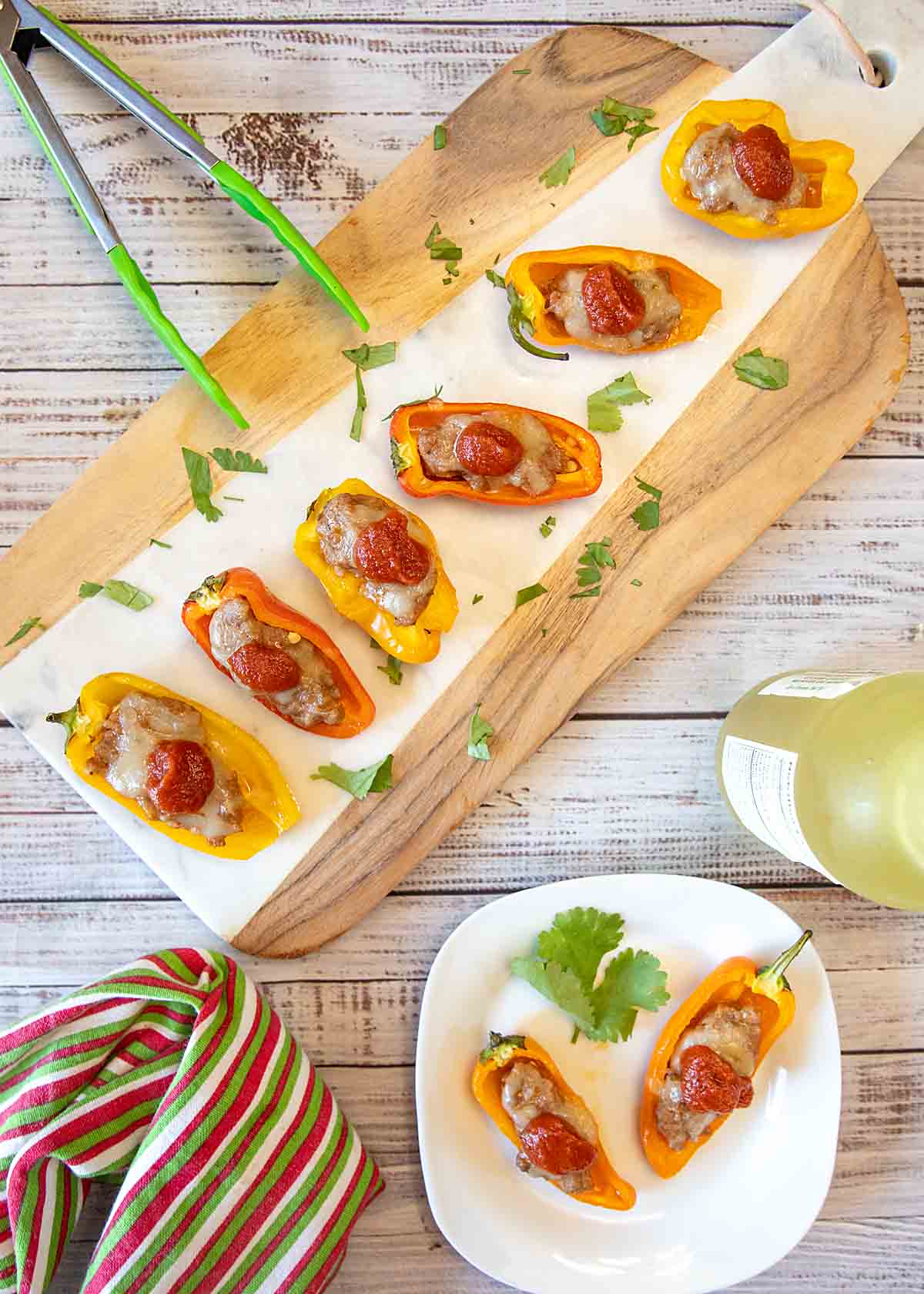 I love fall appetizers! It seems to be the one time of the year when seriously tasty meets up with actually healthy. Zero fighting in the room.
Yes just stuff a cute little pepper half with some decadently juicy Italian sausage and you have the start of something special. Top with a sprinkle of cheese and dollop of pizza sauce and it's over the top.
The appetizer has an air of both fun and elegance. So whether it's a cocktail party or a tailgate party, Sausage Stuffed Mini Peppers should be on the menu! Read more