Old-Fashioned Chocolate Malt
Like an extra flavorful chocolate shake, a chocolate malt gives a nod to tradition and a big boost to flavor for this beverage or dessert.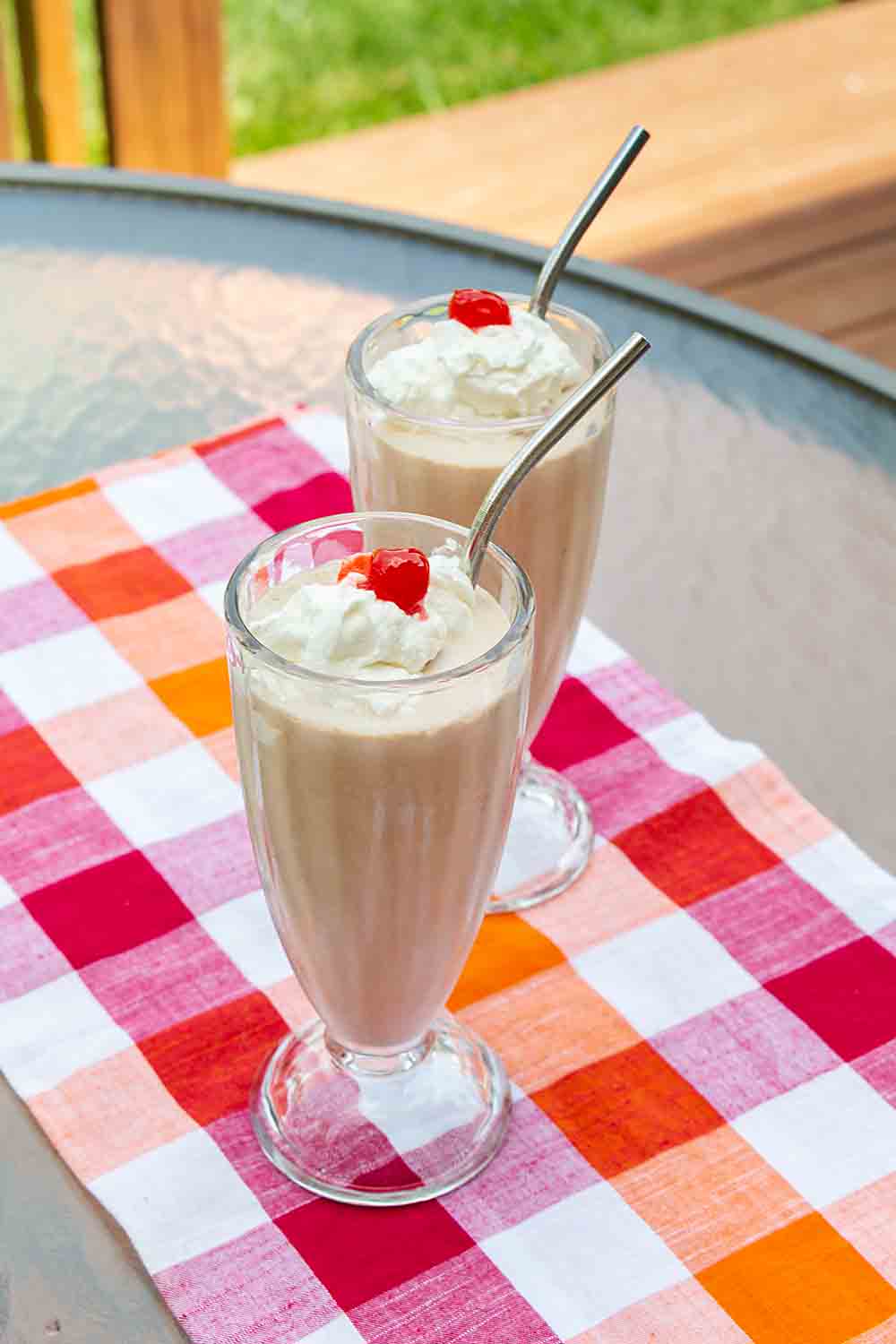 Today when people think of a frozen ice cream beverage, it's usually a chocolate shake. But back in the day, a chocolate malt would have held the honor.
Sometimes known as a malted milk or malted, this frosty drink has a more complex flavor than a shake. This is due to the addition of malt powder, which gives it richer, caramelly, slightly nutty overtones.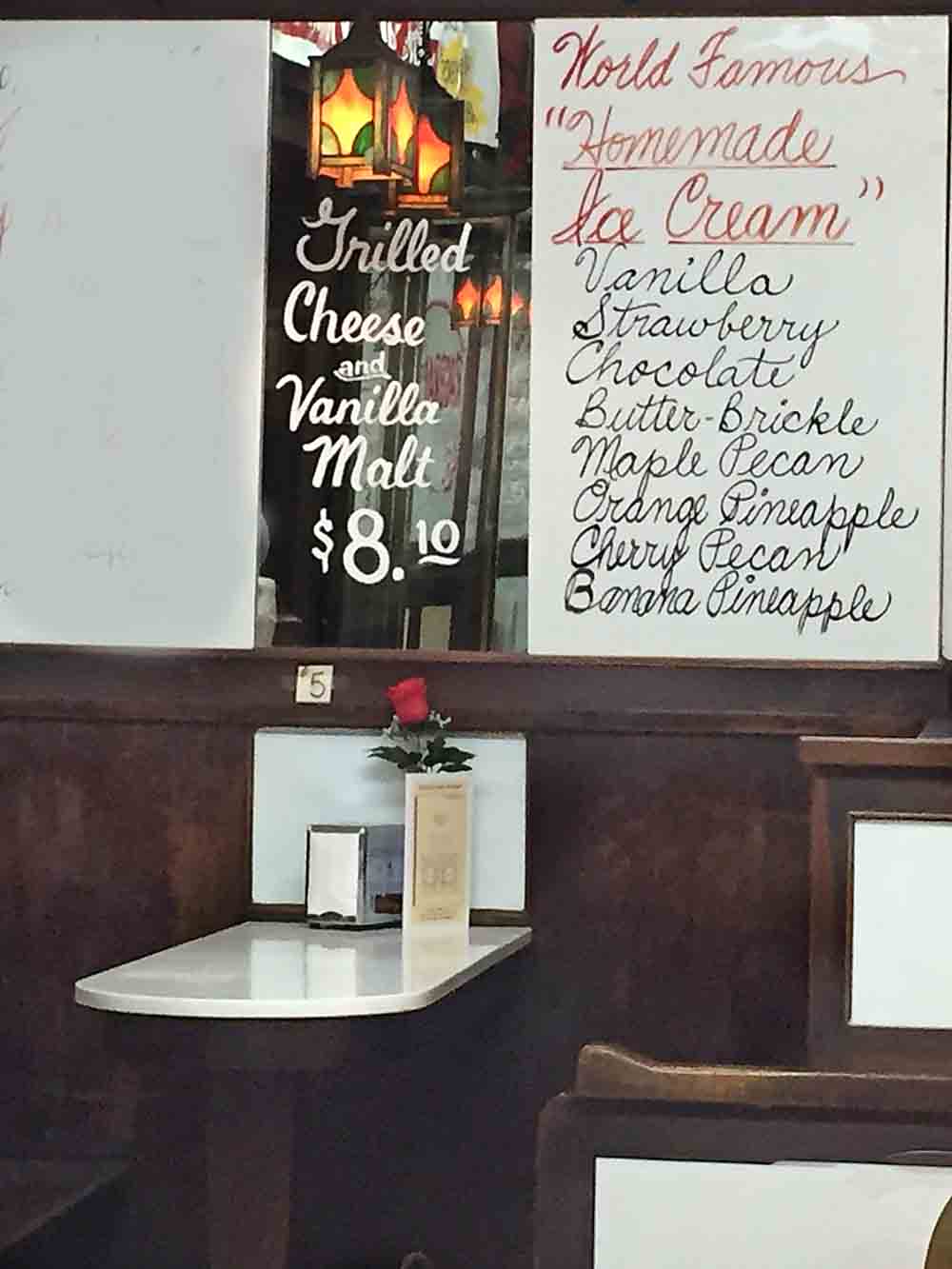 The heyday of the chocolate malted is long gone, though malts are still available at many ice cream parlors or restaurants with a historic focus. I always think of 50s teens going to the malt shop or the dining car scene in the movie White Christmas where the (slender) female lead dancer orders "a malted."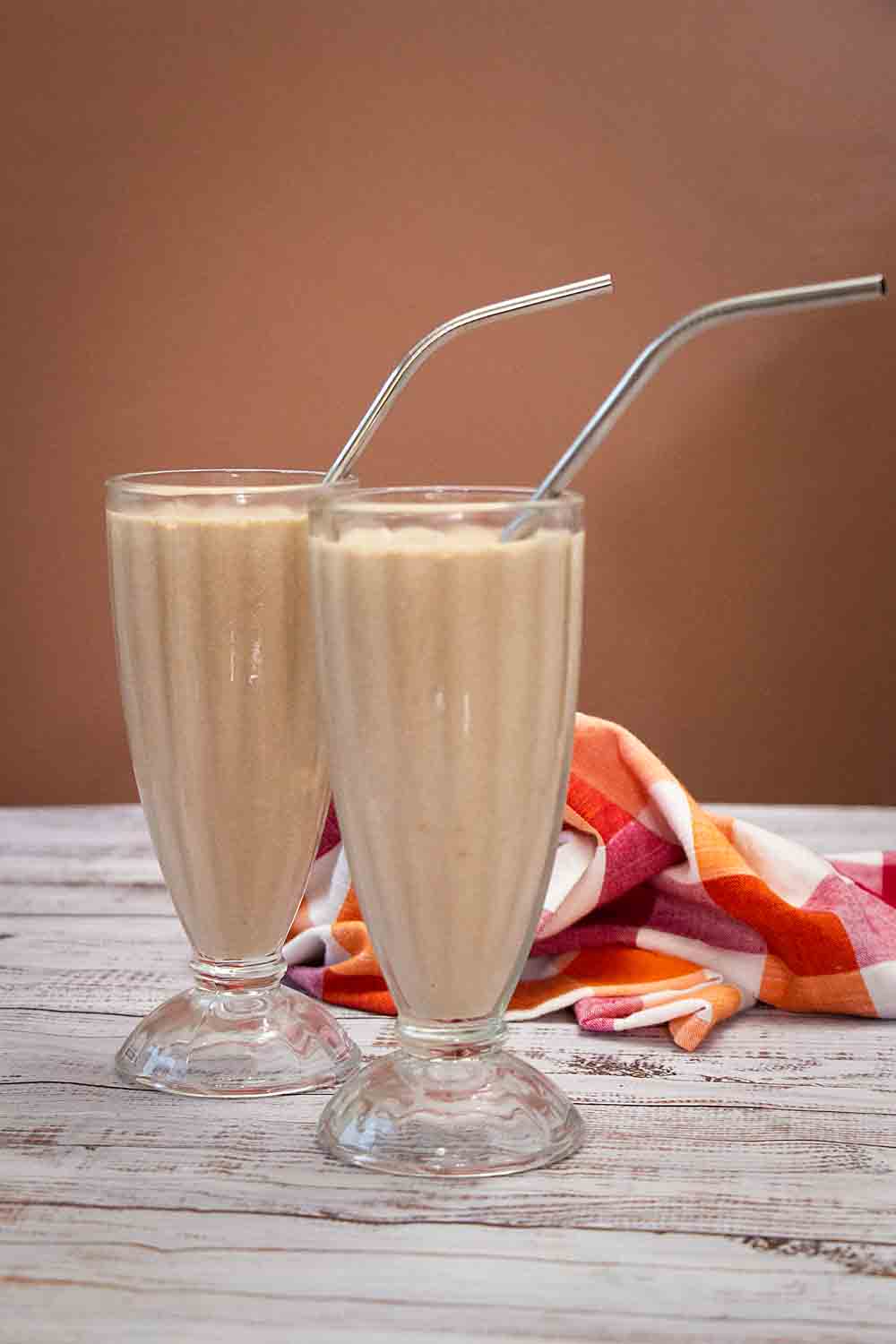 What is "malt powder"?
If you are looking for a short answer, malt powder is sweet, tasty powder that can put your milk shake over the top, flavor-wise.
But for more detail, Bon Appetit tells us " The term "malt" refers to a grain (usually barley) that has been sprouted and quickly dried…Once the grain is ground up, it becomes the base of malted milk powder, which also contains wheat flour and powdered milk. Different brands often add other ingredients, including sugar…"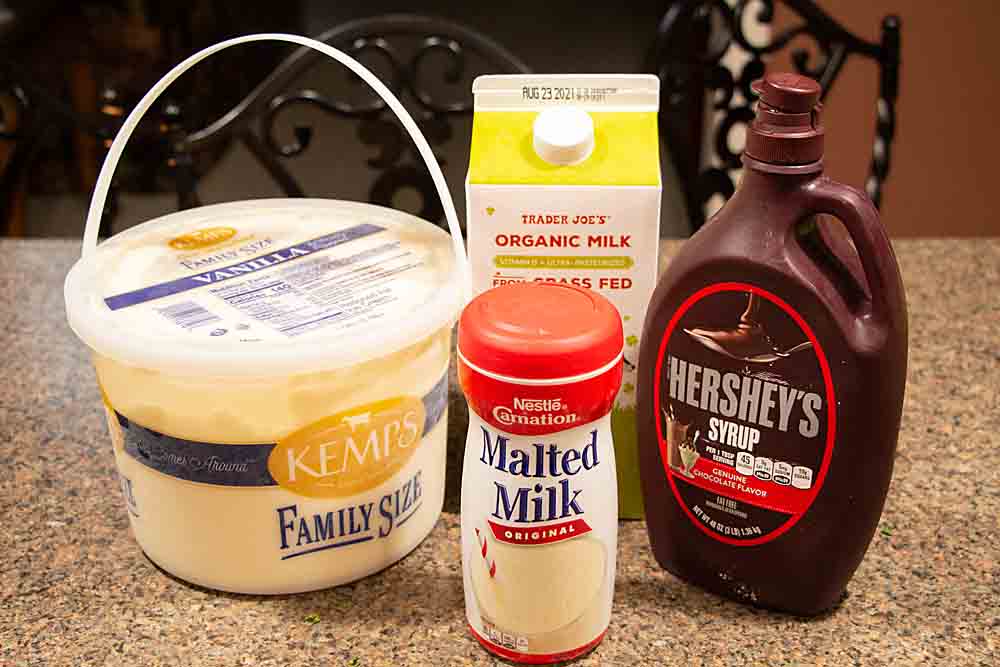 First produced in my home state of Wisconsin in the late 1800s, malt powder was originally created as a nutritional supplement for infants. It then became popular with explorers as a compact nutrition source and ultimately grew to be loved as a beverage flavoring. (source: Wikipedia)
Despite a decline in popularity, malted milk powder is still available online as well as in many grocery stores (at least in Wisconsin).
Step by Step Directions
Making a chocolate malt couldn't be much easier. You mix the ingredients in a blender.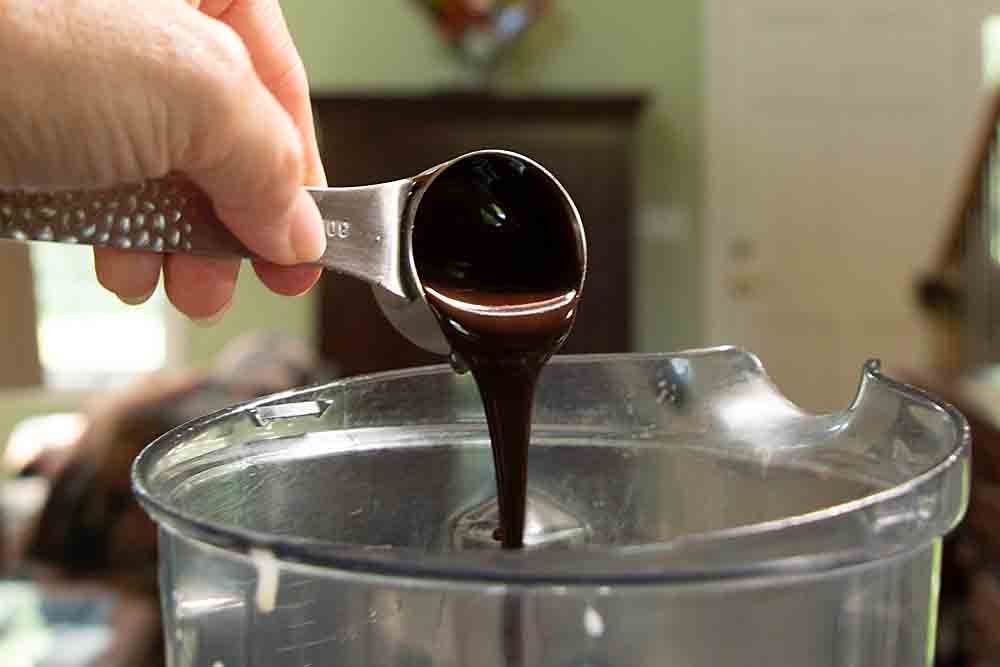 Then check the thickness and add a little extra milk or ice cream if needed.
Enjoy!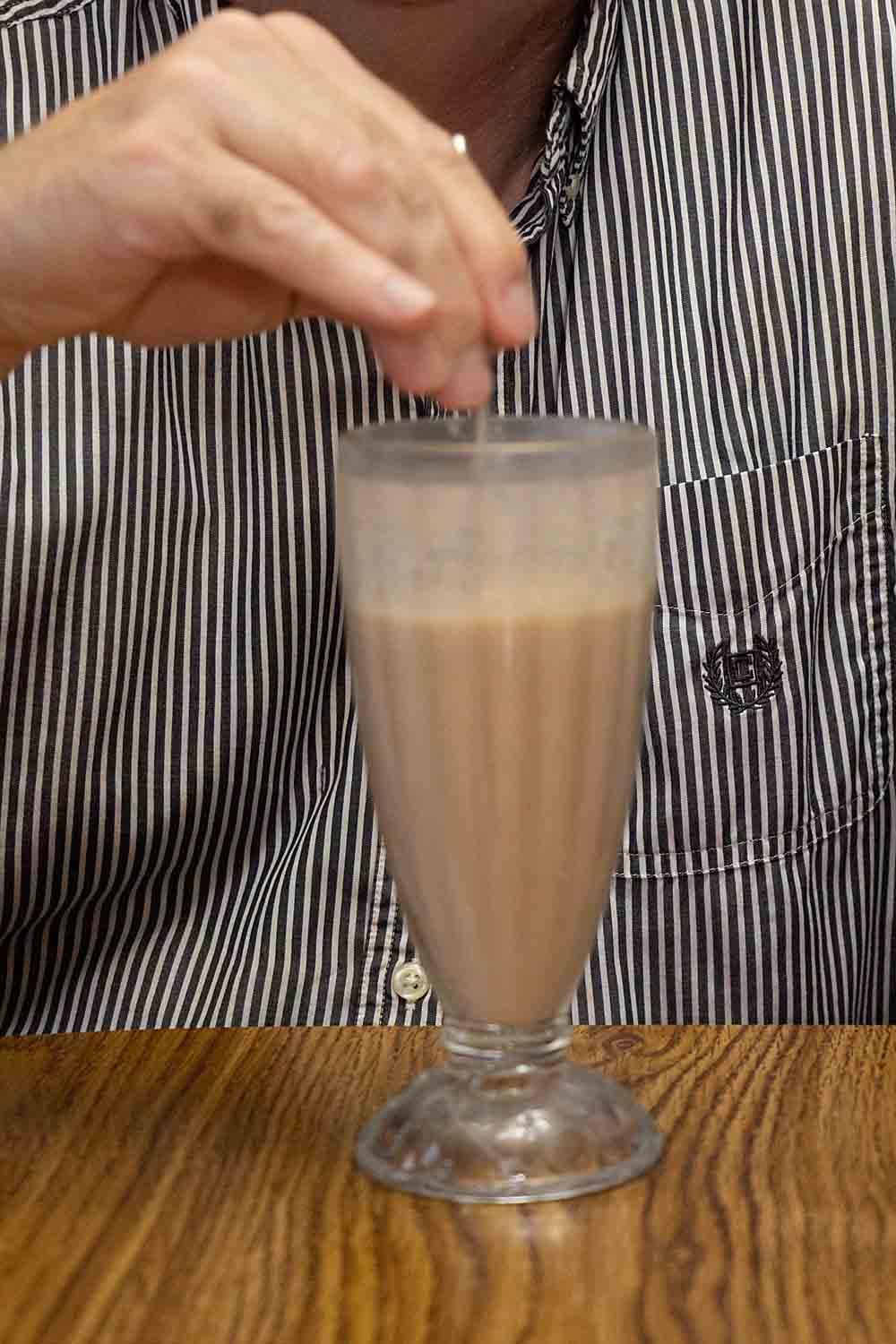 Does the ice cream brand I use matter?
The best malts are made so thick that a spoon will stand up in them! But all ice cream is not created equal which is a challenge if you are trying to create a universal malt recipe.
This is because different ice creams incorporate different amounts of air in the churning process. It's fine for eating by the spoonful but when all of the malt ingredients are blended together, a lot of the extra air is eliminated. As a result, a malt made with a pint of dense premium ice cream will be thicker than a malt made from a very air-filled ice cream.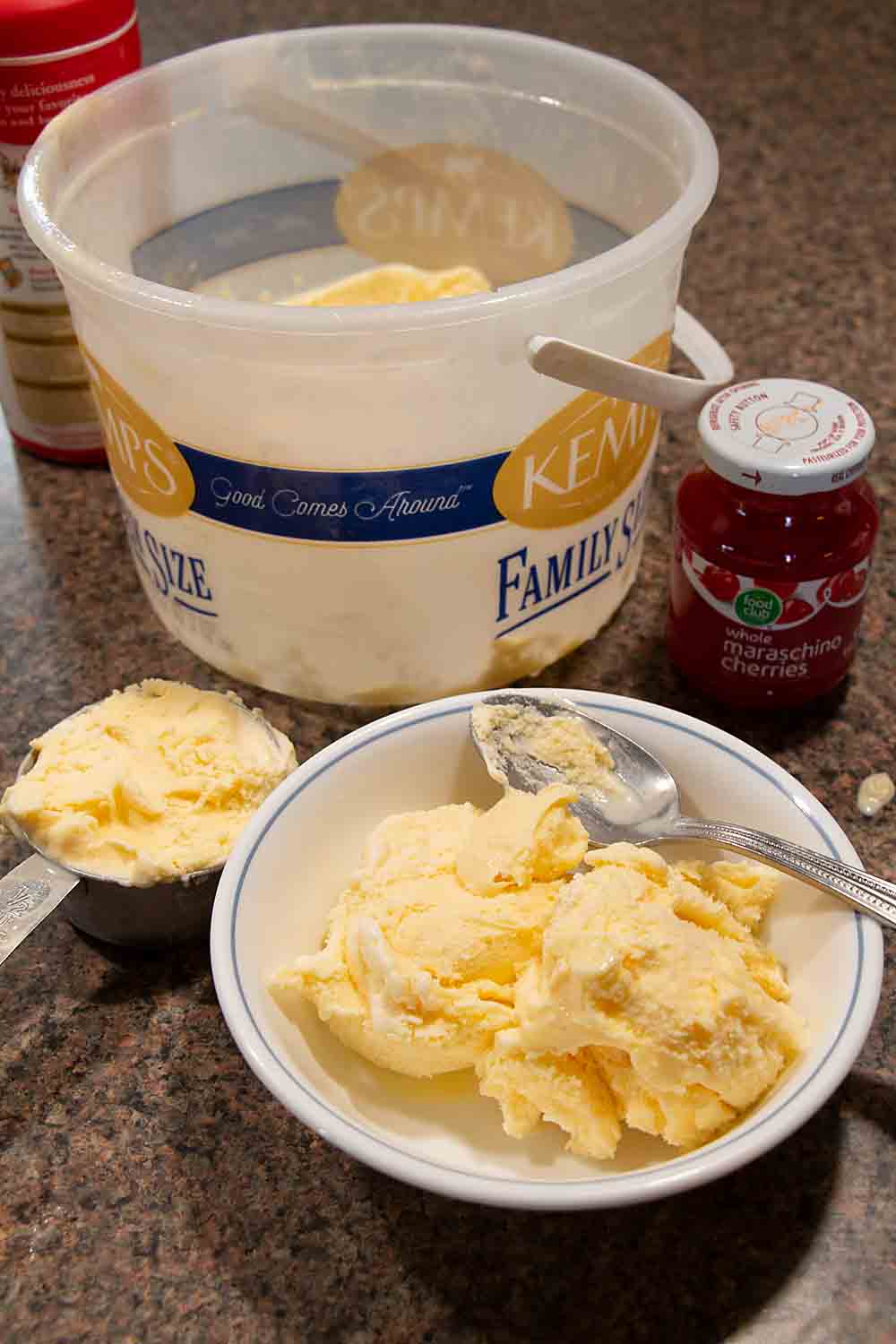 To illustrate the differences in ice creams, the Sweets Reporter did a comparison of weight versus volume. Here's what they found for a 1/2 cup scoop:
• Talenti: 100 grams
• Haagen Dazs: 100 grams
• So Delicious Coconut Milk: 85 grams
• Bryers: 66 grams
So as you see, brand makes a difference.
In the end, however, you can still use your normal ice cream. Just pack the ice cream tiightly when you measure it and add a little extra milk or ice cream at the end if needed.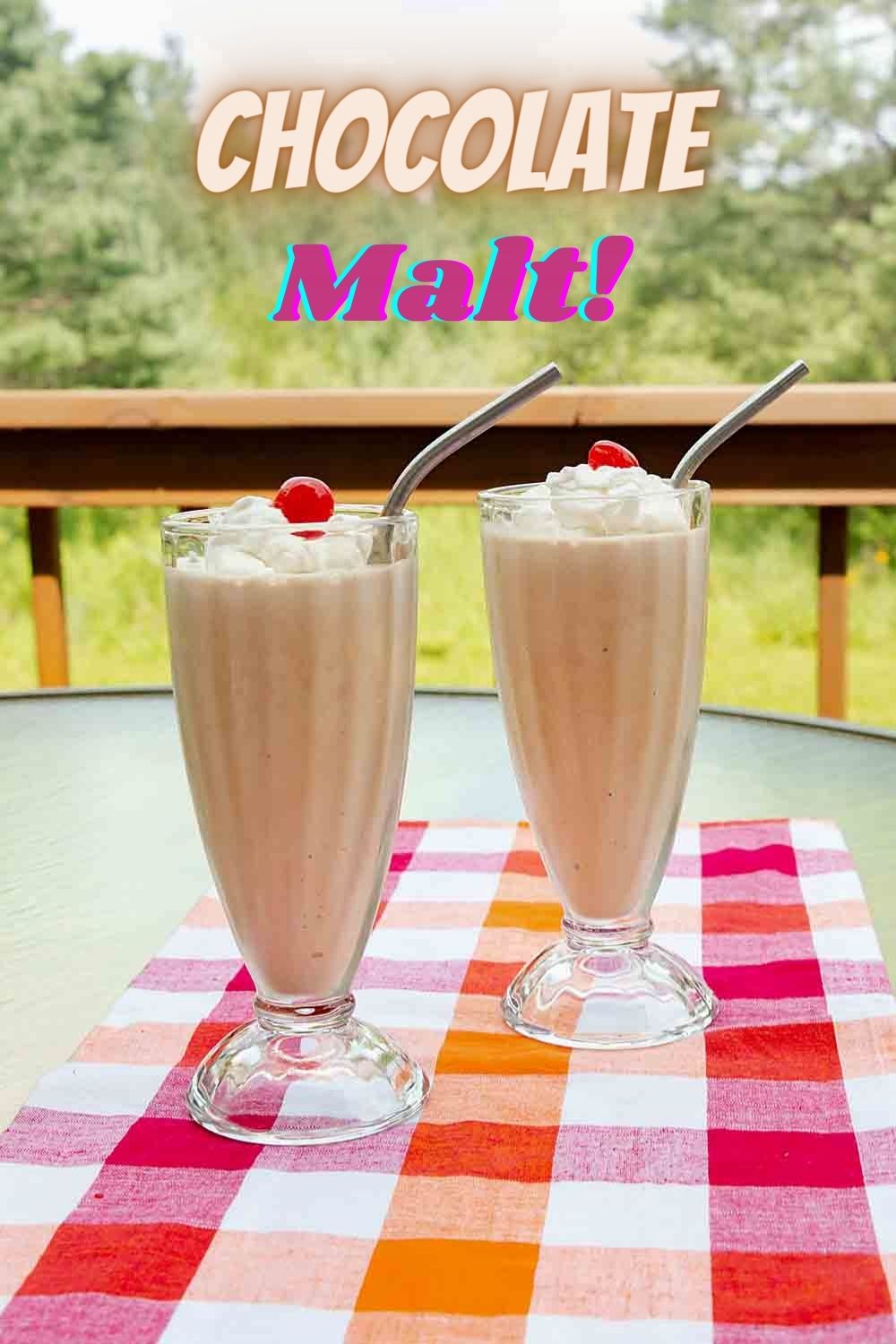 When to serve a malt
A malt is delicious served as a beverage with a meal—or as a dessert or a snack.
And if you need an excuse to try this, consider a themed party, like a 50s party or Scooby-Doo kids party. Yes, Scooby and the gang were always heading to the malt shop!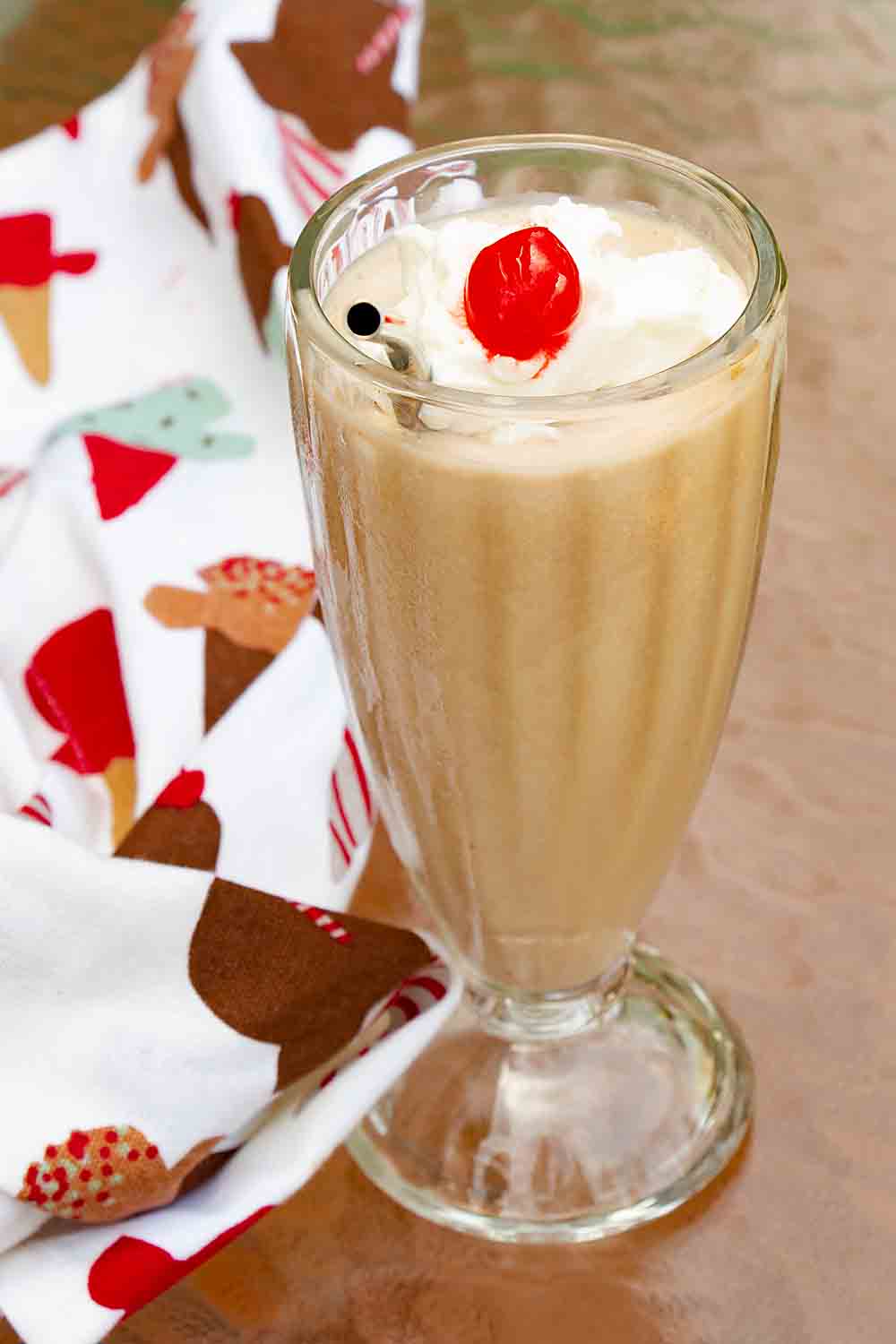 Vanilla Malts, Banana Malts and More Variations
Malts can be made in just about any (sweet) flavor you can imagine. Vanilla is probably the most popular after chocolate and can be made by replacing the chocolate syrup with ½ teaspoon of vanilla and adding an extra Tablespoon of malt powder (or to taste).
Banana Malts are a favorite in our household. Just eliminate the chocolate, reduce the ice cream a little and add a very ripe banana.
But if you like Whoppers malted milk candy, you're destined to be a chocolate malt lover!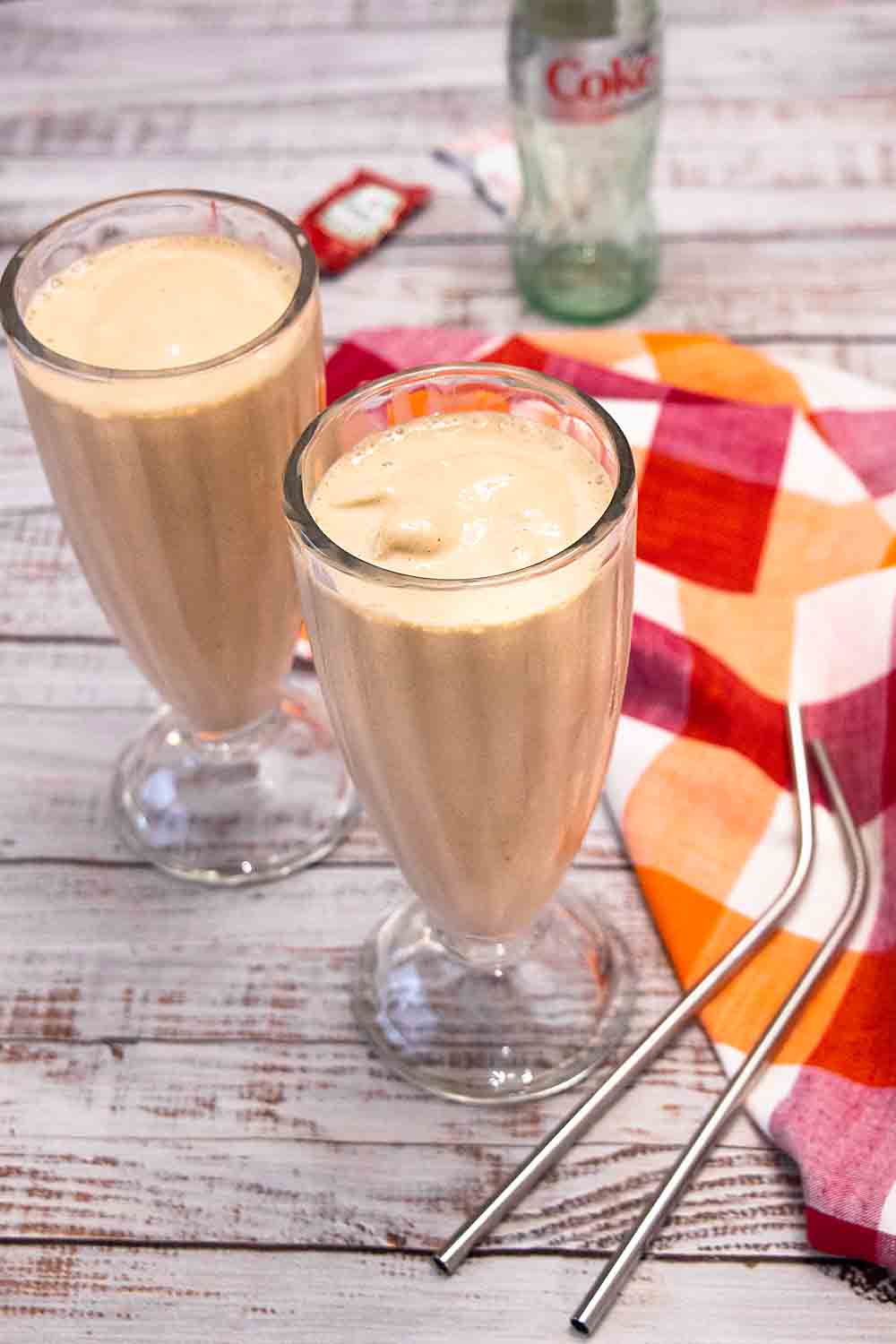 And if this isn't enough, here are some more "shake" ideas!
Get More Monster Milkshake Recipes: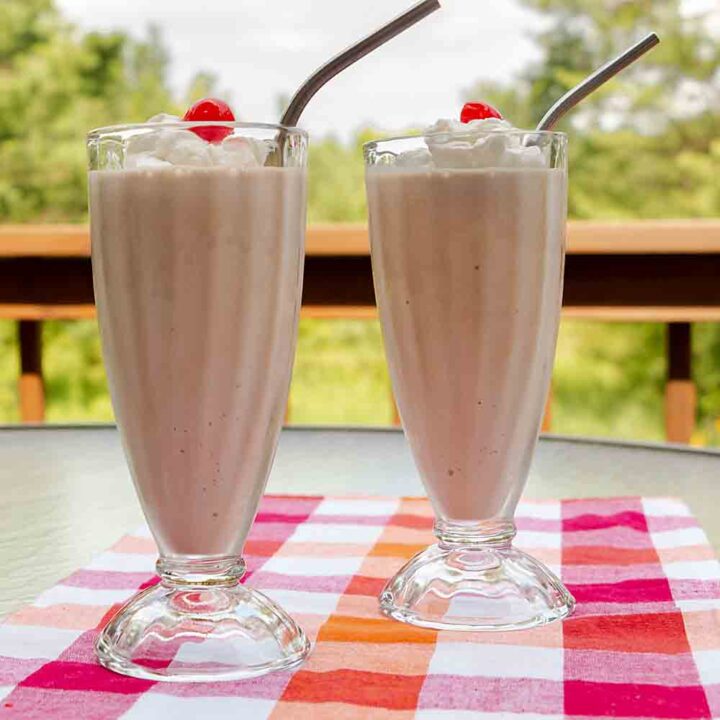 Old-Fashioned Chocolate Malt
Like an extra flavorful chocolate shake, a chocolate malt gives a nod to malt shop tradition and a big boost to flavor!
Ingredients
2 cups tightly packed vanilla ice cream
1/2 milk (adjust as needed)
3 T chocolate syrup
3 T malt powder
Instructions
Mix all the ingredients in a blender
If needed, add a little extra milk or ice cream to adjust thickness
Enjoy!
Nutrition Information:
Yield:

2
Serving Size:

1
Amount Per Serving:
Calories:

594
Total Fat:

22g
Saturated Fat:

13g
Trans Fat:

0g
Unsaturated Fat:

7g
Cholesterol:

86mg
Sodium:

211mg
Carbohydrates:

88g
Fiber:

2g
Sugar:

76g
Protein:

11g
Nutrition data accuracy may vary with product selection, calculator accuracy, etc. Consult a professional for the best information.