Whats deep, dark, creamy, chocolatey, cold–and perfect for summer? This homemade dark chocolate ice cream based on Jeni's. Get your cool on!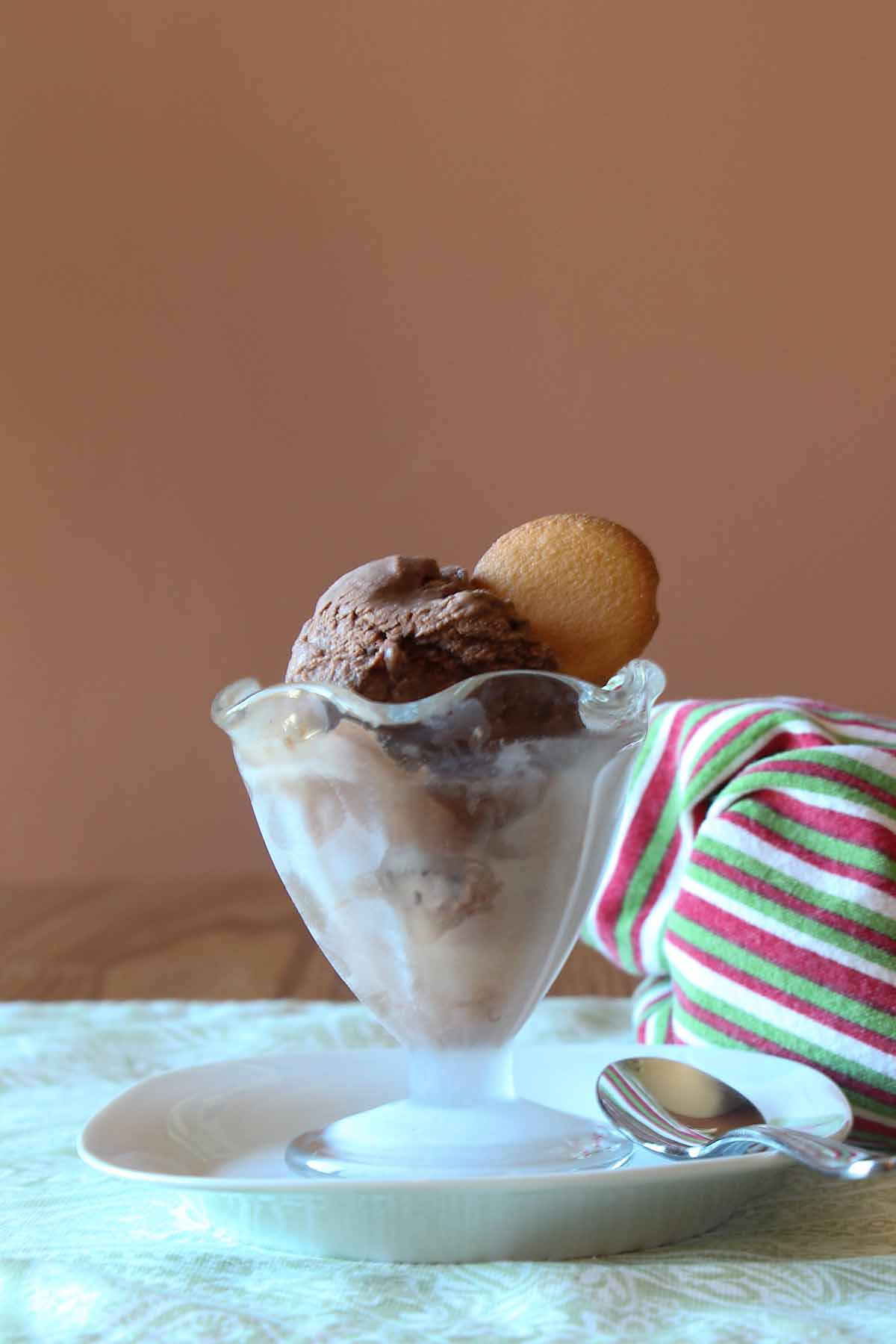 Welcome to National Ice Cream Day—well almost. In honor of the upcoming event I'm celebrating with some friends and sharing lots of delicious homemade ice cream recipes below!
Yes, as a good Wisconsin girl, I am pretty well addicted to the creamy frozen treat. And after doing some experimenting, Jeni's Deepest, Dark Chocolate Ice Cream was the favorite out of a really good collection.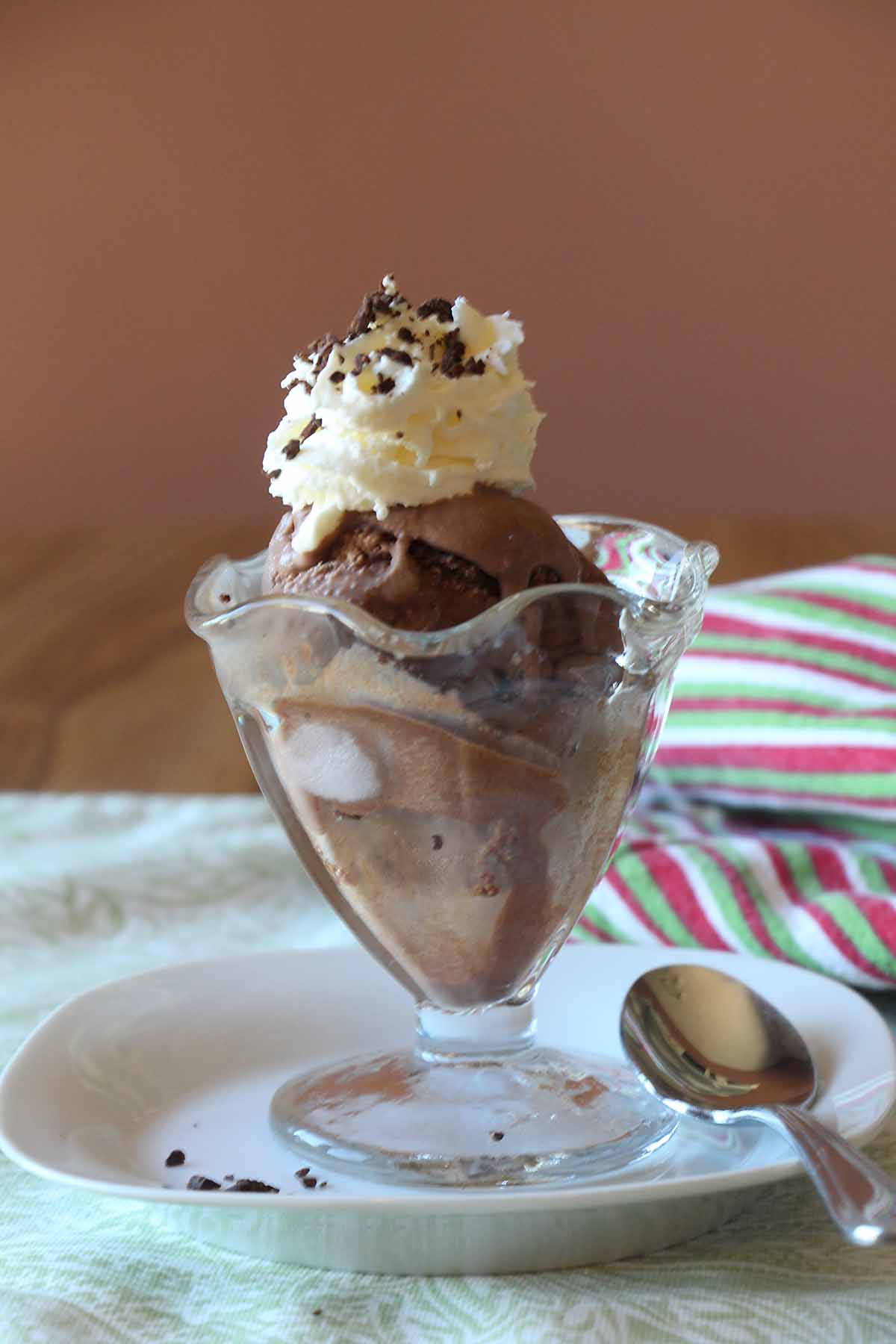 The Problem with Homemade Ice Cream
For a girl who likes thing natural & organic… plus super tasty, making your own ice cream would seem a given. And I've always dreamed of making homemade ice cream on a regular basis, not just on vacation or to entertain the kids.
But homemade ice cream isn't a slam dunk. You can have a recipe that's dreamy and creamy right out of the ice cream maker. Then after a single night in the deep freeze, it's rock hard or full of ice crystals.
And since homemade ice cream is already more work than a trip to the grocery store, that would have to be solved.
Who is Jeni and why am I so excited ?
Now at the risk of gushing, Jeni is Jeni Britton Bauer, the owner of (I hear) a great ice cream shop and creator of (I hear) wonderful packaged ice cream.
I also heard she had the answer to these home ice cream problems so I checked her ice cream cookbook, Jeni's Splendid Ice Creams at Home, out of the library to test.
I tried a few different recipes from the book and every one survived the deep freeze and was still delicious. So, when I returned my library copy, I bought a copy to keep.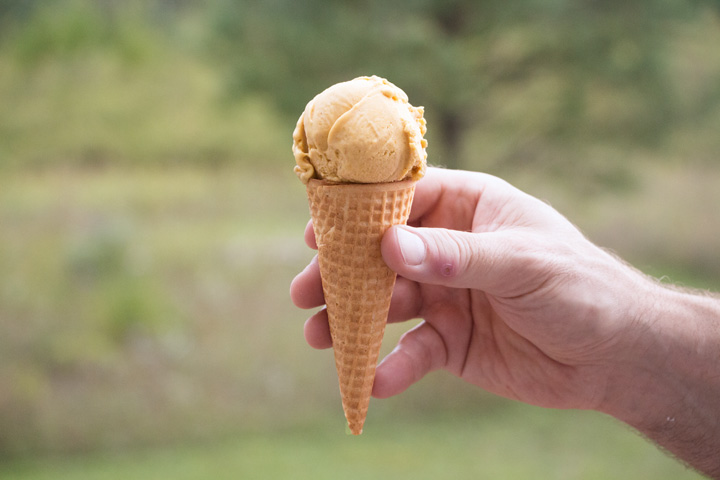 And what was especially cool was that I learned enough from this book to create my very own "Jeni-style" pumpkin ice cream!
There's no stopping me now!
How to Make Homemade Chocolate Ice Cream
You first make the chocolate syrup mixture and the ice cream base, then combine them and pour into ice cream maker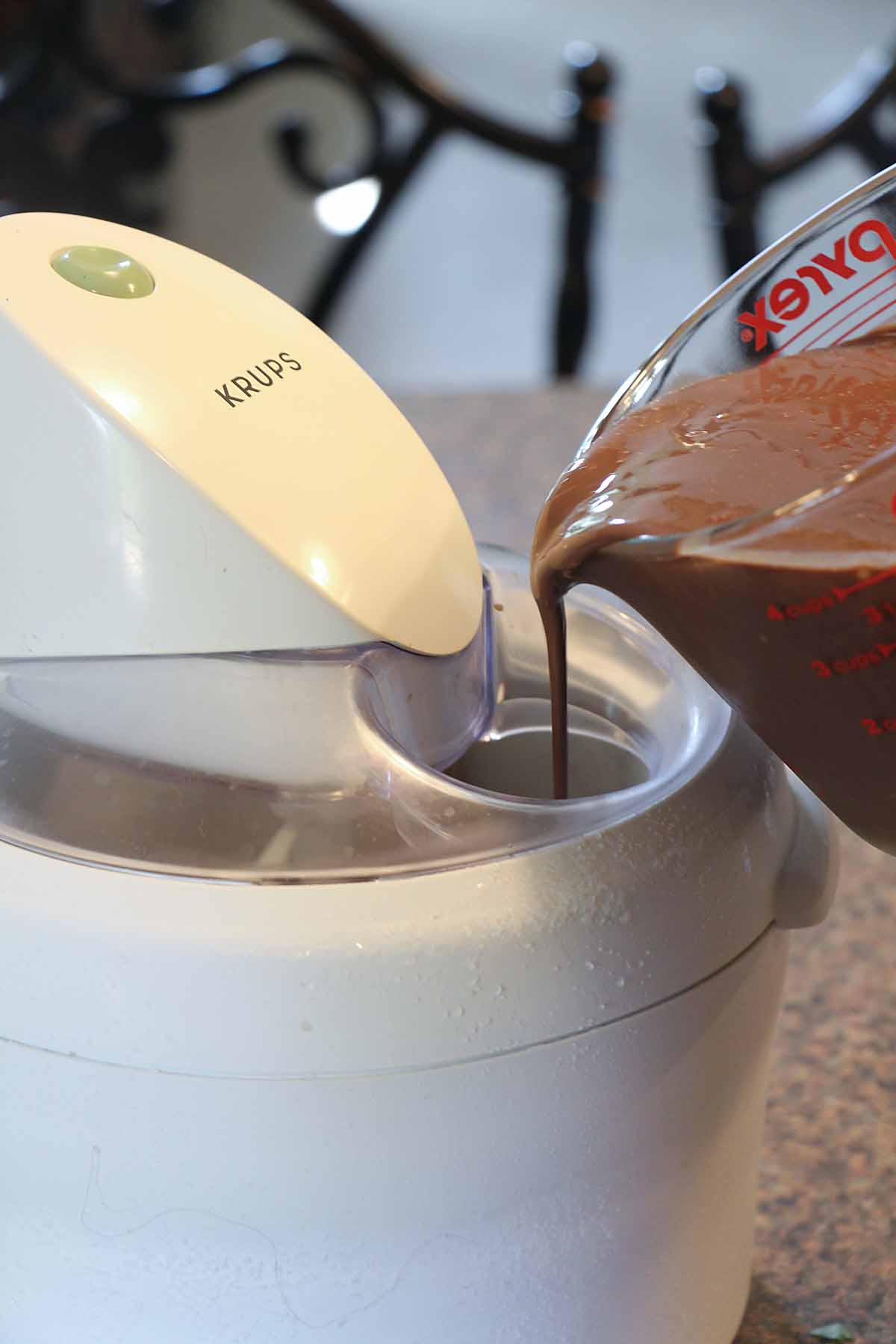 Process according to manufacturer's directions.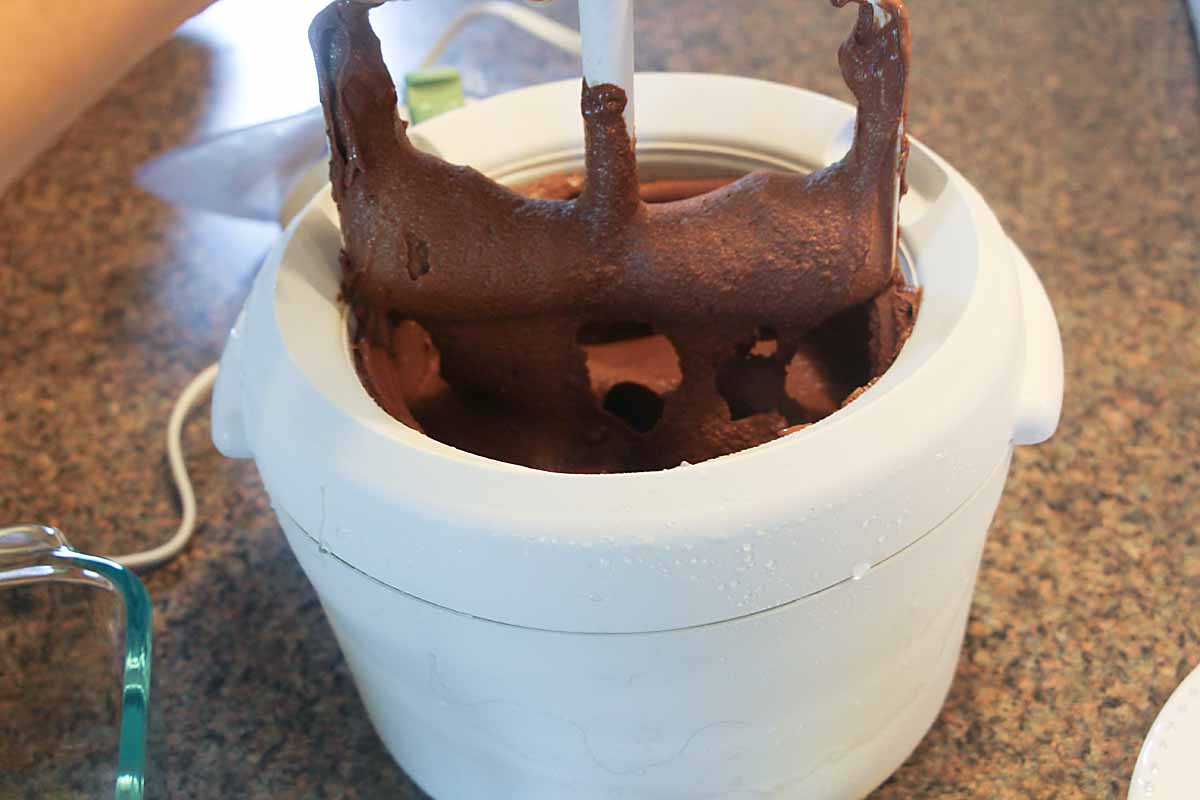 When ready, remove to a freezer container and freeze.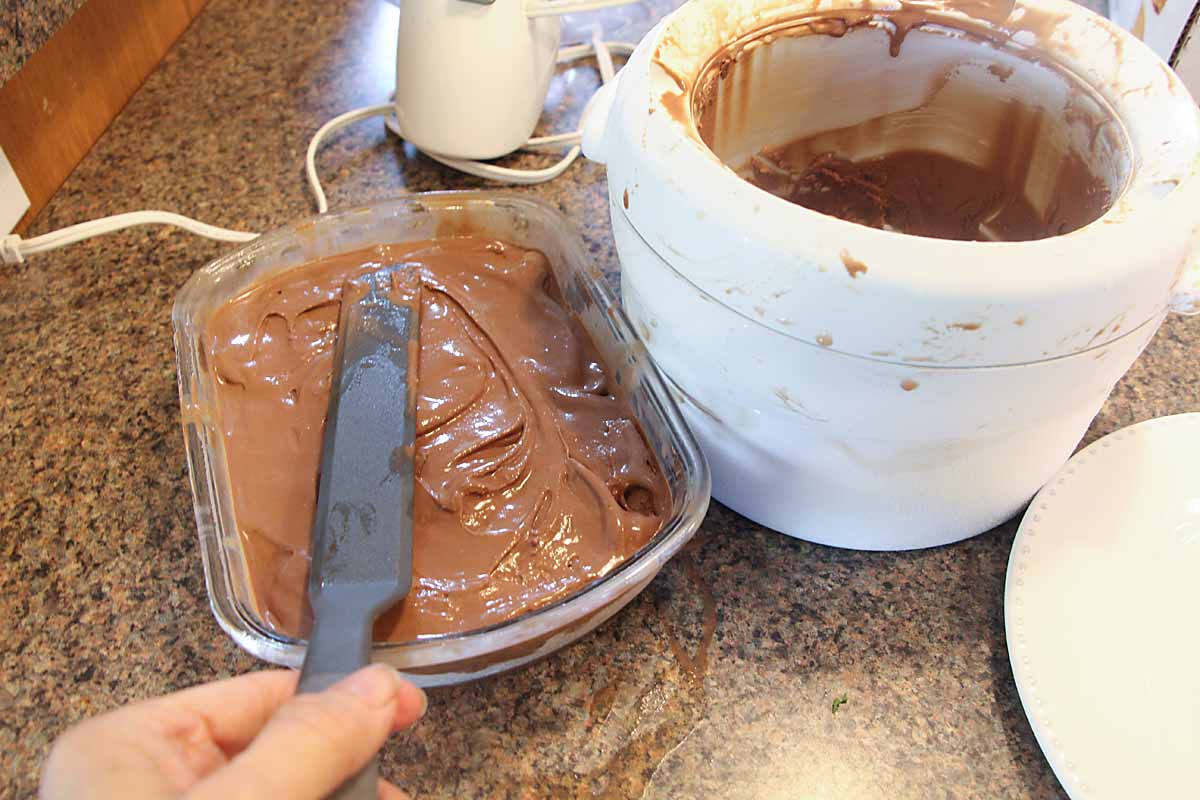 How and when do I serve it?
Ice cream makes a great dessert or a snack. Even after a big dinner, there's always room for ice cream!
And this chocolate ice cream recipe is dark and rich enough so you can happily eat it plain if you'd like. If you want something fancier, however, consider toppings. Whipped cream (cherry optional), nuts, sprinkles, crushed Oreos, gummy worms, anything goes! Even a sprinkling of raspberries!
Finally, if you're really hungry, you can go the sundae route and top with homemade chocolate syrup, homemade caramel sauce or marshmallow cream. In fact, it's easy to make these at home too!
Types of Home Ice Cream Makers
Now back in the day, people used ice cream makers that relied on ice and salt for freezing, and came in electric or hand crank models. But unless you like to rough it, things are easier now!
The next generation of ice cream makers cools using an insulated tub that goes into the freezer first. The tubs generally require about a day at about 0 F and most are electric. I own two of these, one made by Krups and one by Cuisinart and both work great!
If you own a Kitchenaid mixer, there is an ice cream attachment you can buy that operates on the same principle.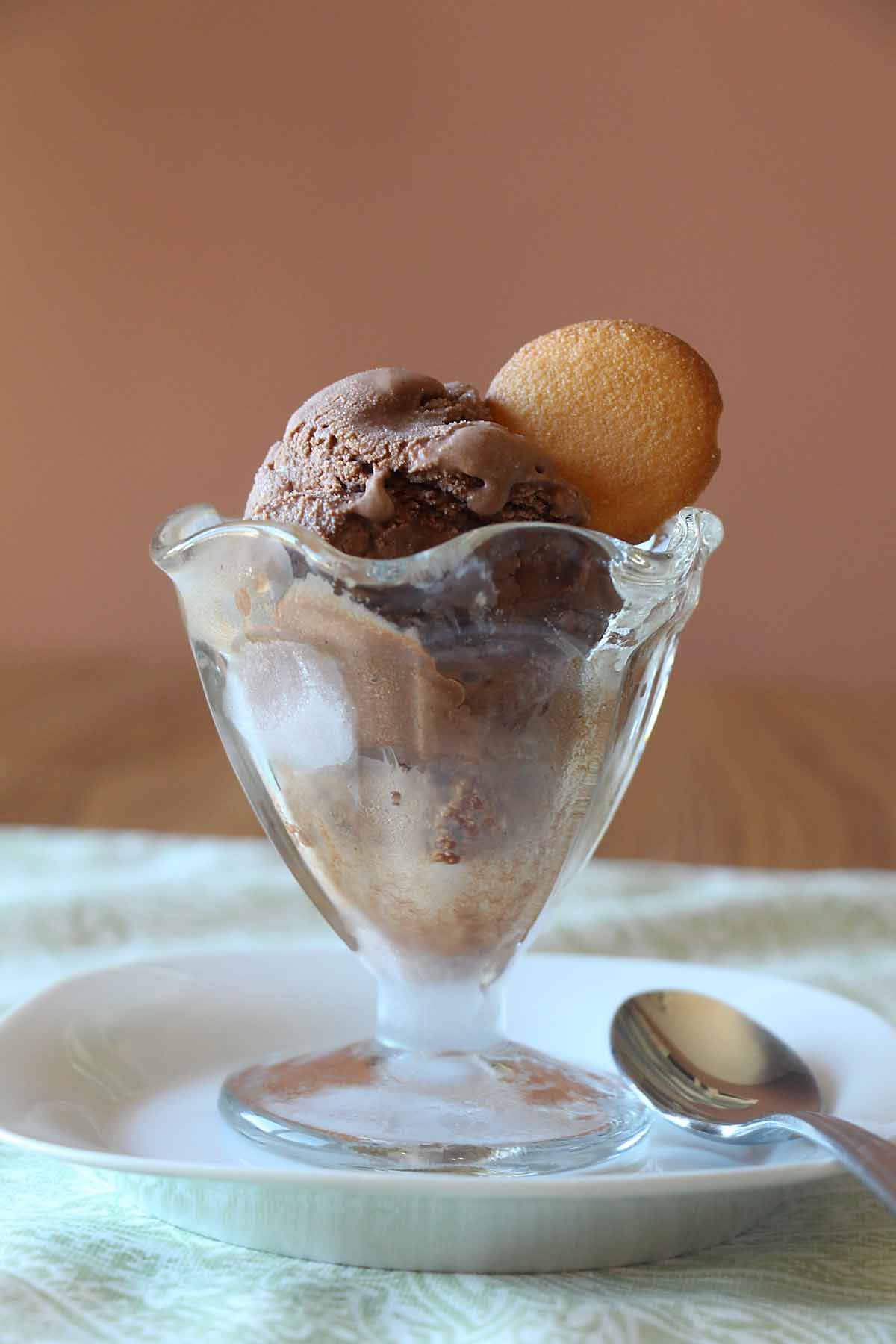 The coolest new makers have the compressor built right in so no pre-freezing is needed. This means you can make ice cream spontaneously. One of my friends has one of these and has really enjoyed it.
Yup, ice cream anytime. Sounds perfect to me!
Nah, I'd probably get fat!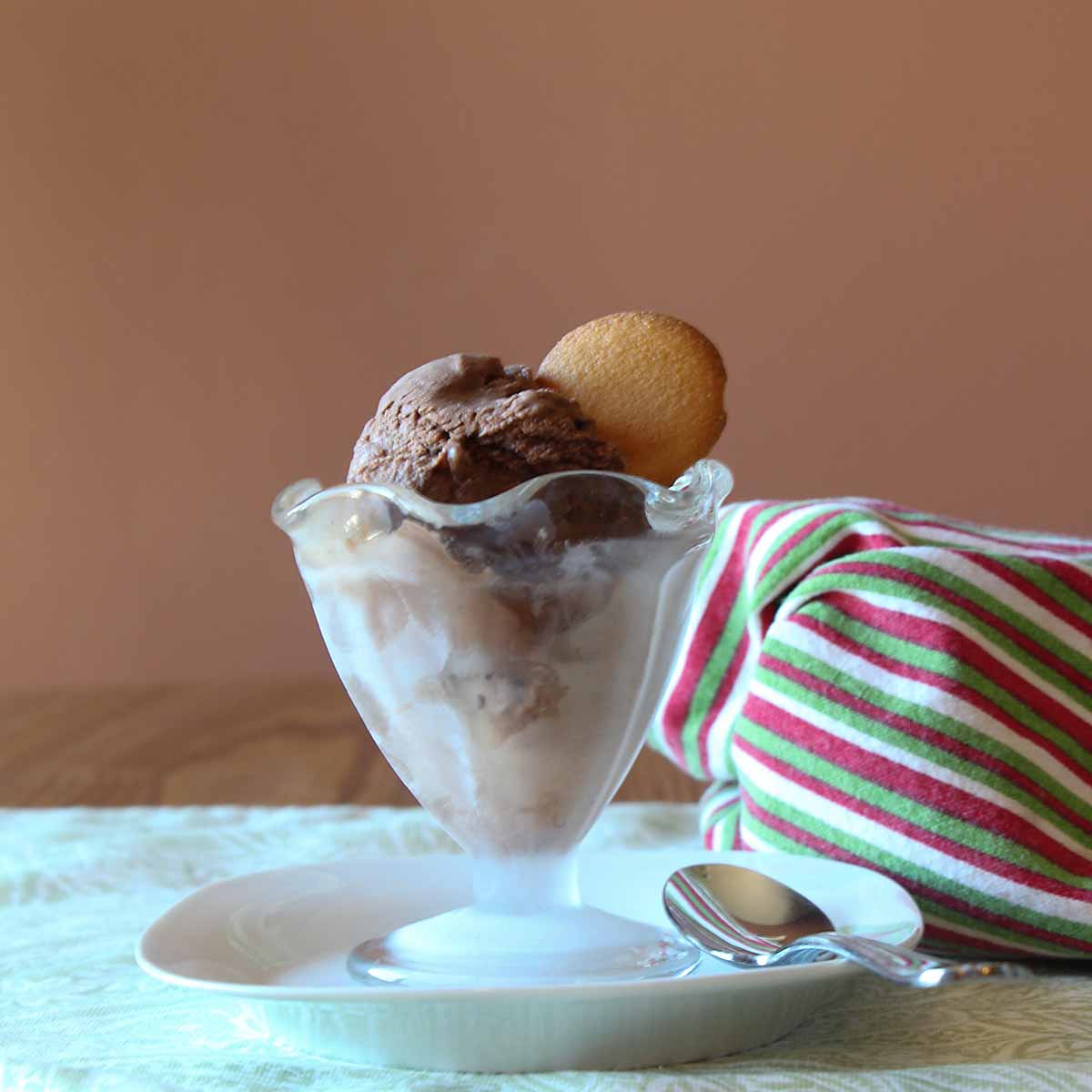 And now check out these delicious recipes from my friends!
You Scream, I Scream, We All Scream For Ice Cream! Yes! What else can help us chill off the summer. We are celebrating National Ice Cream Day in our #FestiveFoodies hosted by Radha from Magical Ingredients Join us for celebrating #NationalIcecreamDay with wonderful flavors of ice cream perfect for the summer.
Updated from original publication in August, 2016.
Dark Chocolate Ice Cream
What's deep, dark, creamy, chocolatey, cold--and perfect for summer? This dark chocolate ice cream based on Jeni's. Get your cool on!
Ingredients
FOR THE ICE CREAM BASE
1 3/4

cups

milk + ¼ cup milk

divided

1

cup

heavy cream

1

⁄2 cup sugar

2

Tablespoons

light corn syrup

1

⁄8 tsp. kosher salt

1

Tablespoon

+ 1 teaspoon cornstarch

3

tbsp.

cream cheese

softened
FOR THE CHOCOLATE SAUCE
1

⁄2 cup unsweetened cocoa

1

⁄2 cup brewed coffee

1

⁄2 cup sugar

1 1

⁄2 oz. bittersweet chocolate

chopped (1/4 cup bittersweet chocolate chips--see note)
Instructions
Make the chocolate sauce: Mix cocoa powder and sugar in a small saucepan and stir until most of the cocoa lumps are gone. Add coffee then bring mixture to a boil. Cook for about a minute, making sure any cocoa lumps are dissolved. Remove from heat, add in chopped chocolate and stir occasionally until dissolved.

Make the ice cream base: In a large saucepan, whisk together 1¾ cup milk (reserving the other ¼ cup), cream, sugar, syrup, and salt; bring to a boil over medium-high heat, stirring until sugar dissolves. Cook for 4 minutes, watching carefully so it doesn't boil over, then remove from heat.

Combine ¼ cup milk and cornstarch in a small bowl and stir until cornstarch is dissolved. Add this to the milk mixture and return to a boil. Cook, stirring, until thickened enough to coat the back of a spoon, about 2 minutes. Whisk the softened cream cheese with some of the milk mixture, until smooth. Whisk the smooth cream cheese mixture back into the milk mixture.

Stir chocolate sauce into ice cream base. Cool in refrigerator or freezer or in ice water until chilled but not frozen. This takes about 2 hours, stirring once or twice, in the freezer.

Pour mixture into an ice cream maker; process according to manufacturer's instructions. Transfer ice cream to a storage container and freeze until set.
Notes
If you use (bittersweet) chocolate chips, I still recommend that you pre-chop them to help them melt more quickly.
Adapted from Jeni Britton Bauer
Nutrition
Calories:
406
kcal
Carbohydrates:
123
g
Protein:
8
g
Fat:
19
g
Saturated Fat:
11
g
Polyunsaturated Fat:
5
g
Cholesterol:
44
mg
Fiber:
5
g
Sugar:
105
g
I am not a health professional and nutrition data is calculated programatically. Accuracy may vary with product selection, calculator accuracy, etc. Consult a professional for the best information.