Add a little elegance to your pizza night with this white seafood pizza. An easy, cheesy dinner, loaded with shrimp and scallops.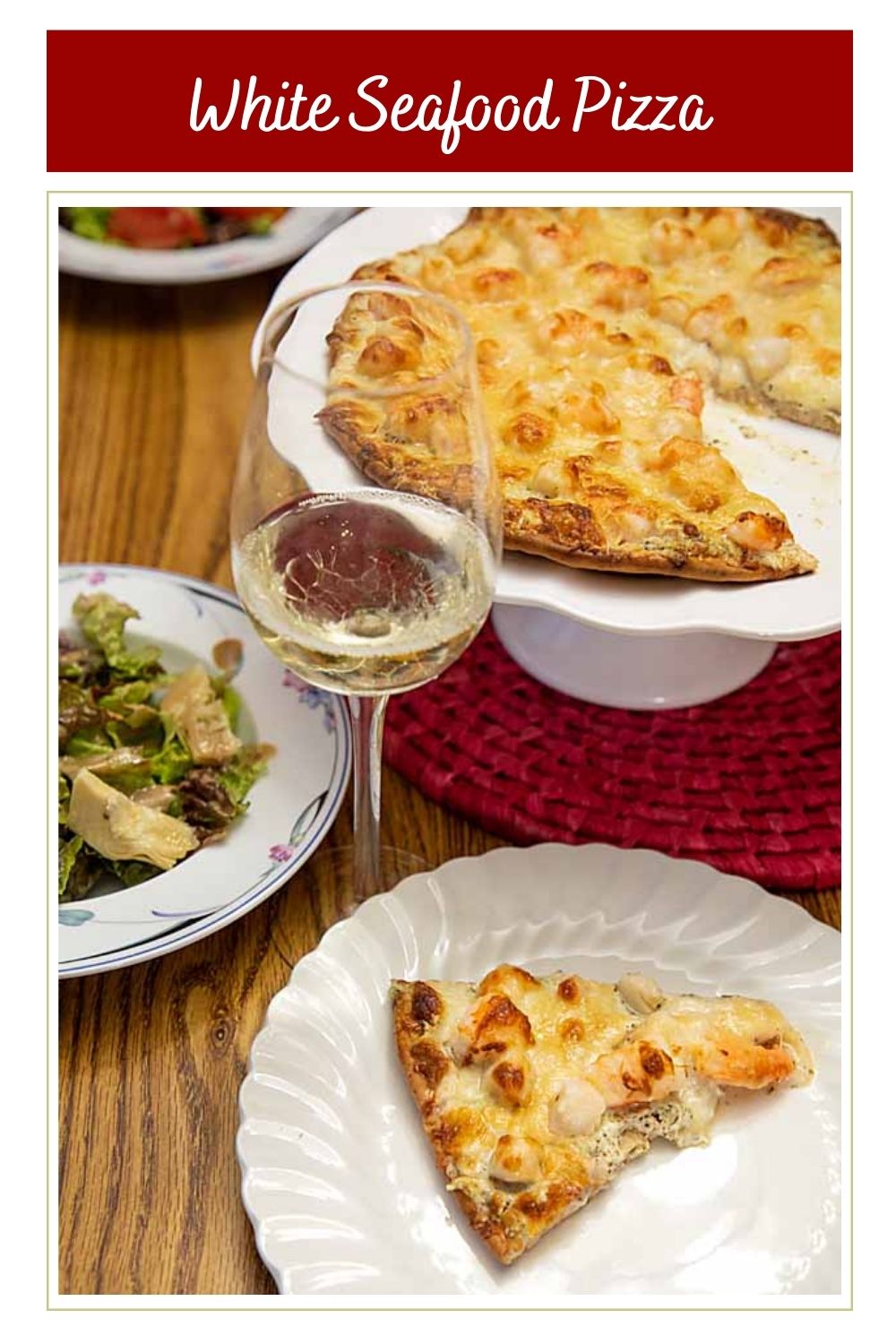 When I first decided to make white seafood pizza, I was thinking fancy. Make a creamy bechamel sauce for the base, then roast garlic for sophisticated flavor notes. Top with fresh thyme.
In the end I went easy.
Friday night is usually our fish fry night out. And by out, I mean outside.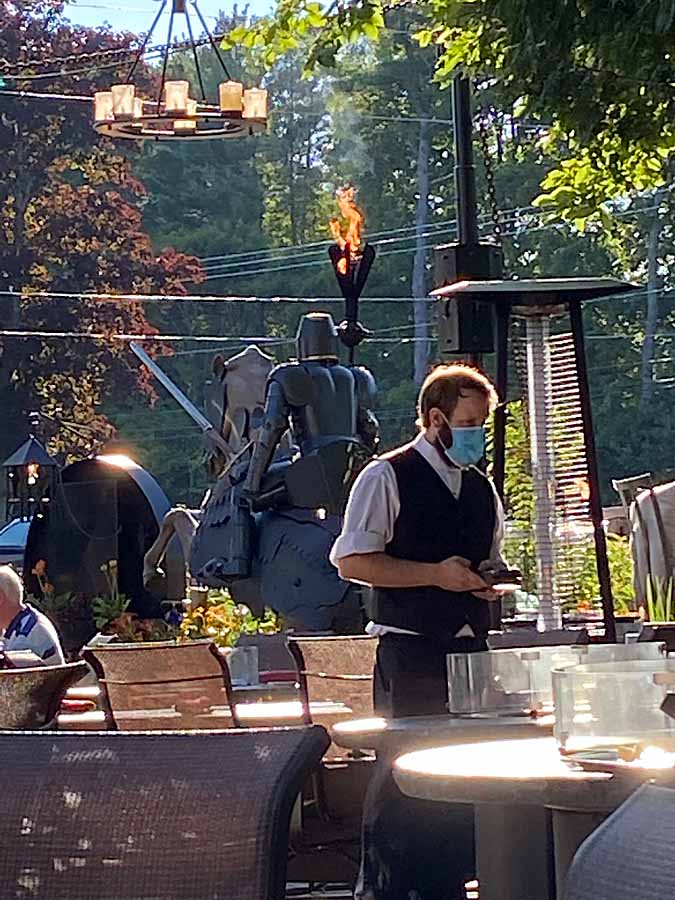 But as the temperature drops, eating outside is becoming less appealing. Sadly, a tradition we built to deal with Covid has become problematic.
So this week, with especially cold weather, I would be doing the cooking. And fancy/hard was not an option.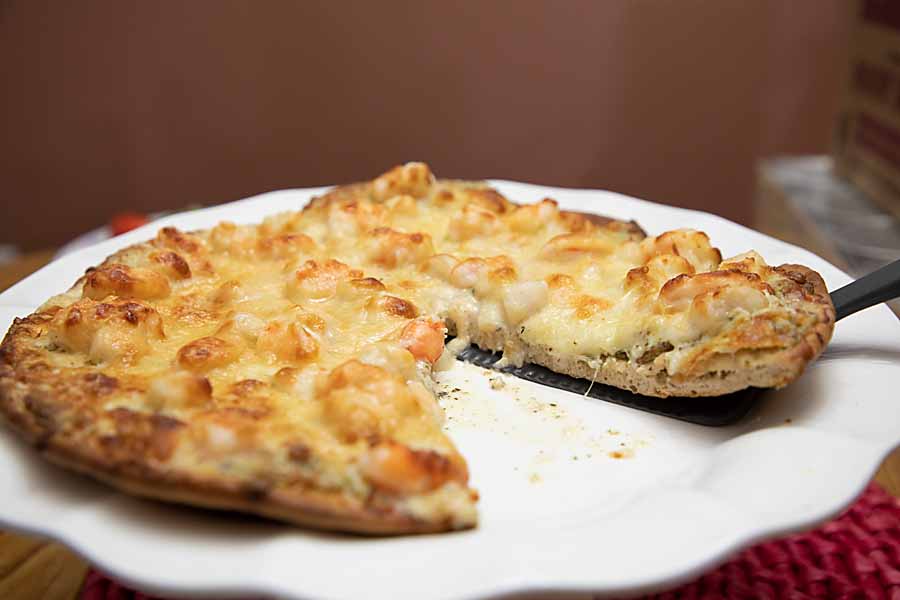 Thankfully I had some of my pre-baked pizza crusts (a flatbread or boboli would work too) so that part was a snap.
Then, instead of cooking a sauce, I created a cream cheese base by just mixing a few ingredients in the mixer.
The shrimp and scallops just needed thawing.
I even used pre-grated mozzarella 🙂 !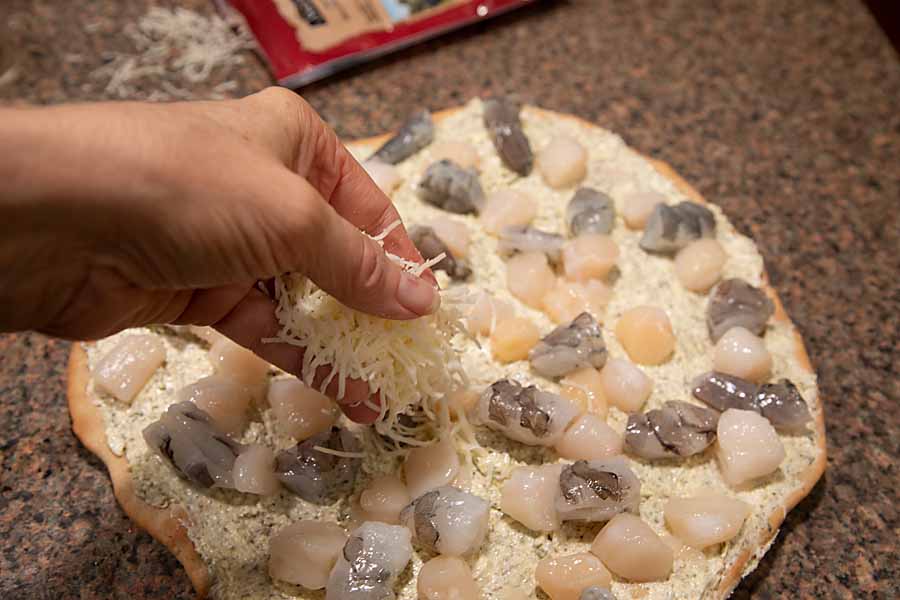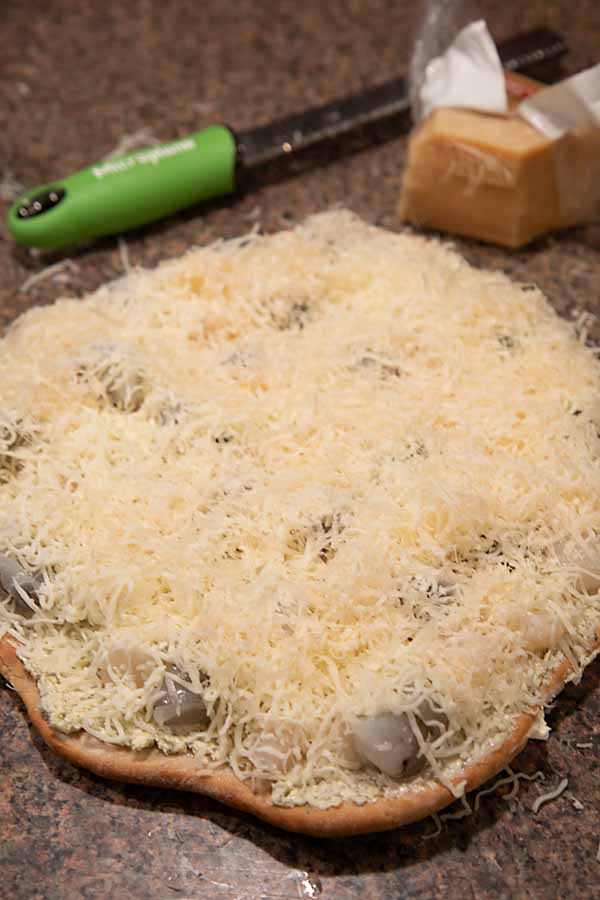 The white seafood pizza was a wild success. And it reminded me that there's more than one solution to any problem.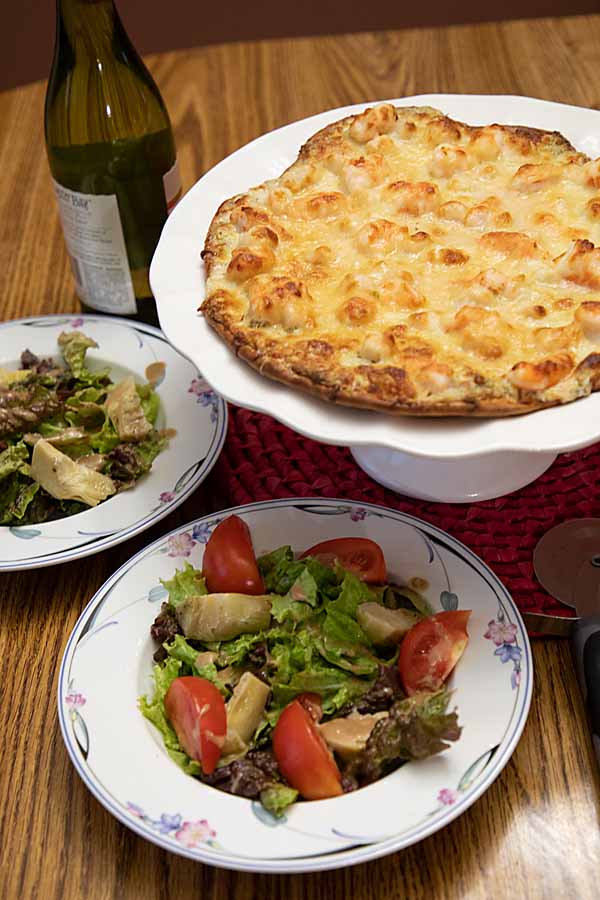 For More Pizza Fun
White Seafood Pizza
Yield: 4

Prep Time: 15 minutes

Cook Time: 20 minutes

Total Time: 35 minutes

Add a little elegance to your pizza night with this white seafood pizza. Easy, cheesy and loaded with shrimp and scallops.
Ingredients
White sauce:
4 ounces cream cheese, softened
1 T dried Italian seasoning
¼ teaspoon salt
2 T olive oil
½ t garlic powder
1 t dried minced onion
Pizza:
1 12-inch precooked pizza crust
8 ounces bay scallops
8 ounces shrimp, peeled, and cut to bite size
4 ounces shredded mozzarella (1 cup)
2 ounces shredded parmesan
Instructions
Mix cream cheese in mixer until creamy. Add remaining sauce ingredients and mix until well blended.

Smooth white sauce on pre-cooked crust. Distribute scallops and shrimp pieces evenly then top with cheese.

Bake at 425 for about 20 minutes until seafood is cooked through and cheese is golden.
Perfect Pizza Pie!
We share Recipes From Our Dinner Table! Join our group and share your recipes, too! While you're at it, join our Pinterest board, too!