Wow, it's been a strange year for weather. But I wasn't about to complain when it topped 50 in Wisconsin this week. It almost felt like spring. Time for a warm weather beverage–Botswanan Iced Tea!
I got my first taste of Botswanan Iced Tea at book club this month. Our hostess had just returned from a trip to Africa where she liked this so much she asked for the recipe. Isn't it great to have friends who are well traveled!
Normally our book club meets at night and we drink wine. But because our meeting fell on Valentine's Day, we got together in the afternoon. That way we got both wine AND Iced tea—how perfect!
This Botswanan iced tea contains Rooibos, a classic South African tea that is actually red in color. Black tea, lemon, sugar and (non-alcoholic) ginger beer round out the mix. It was so good we each had two glasses (and wine!)!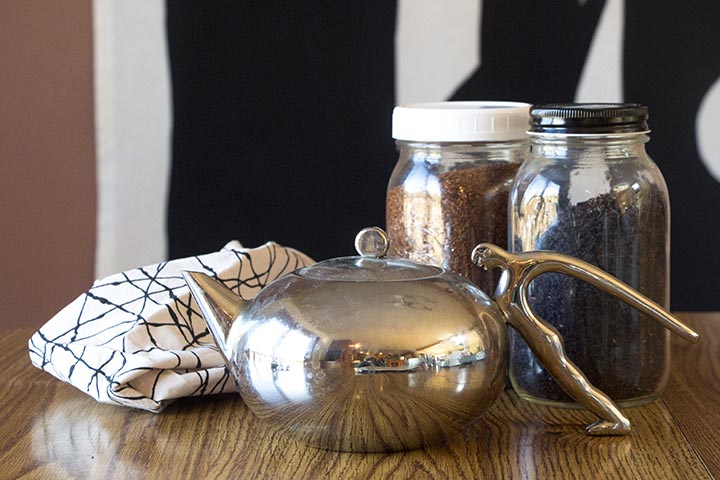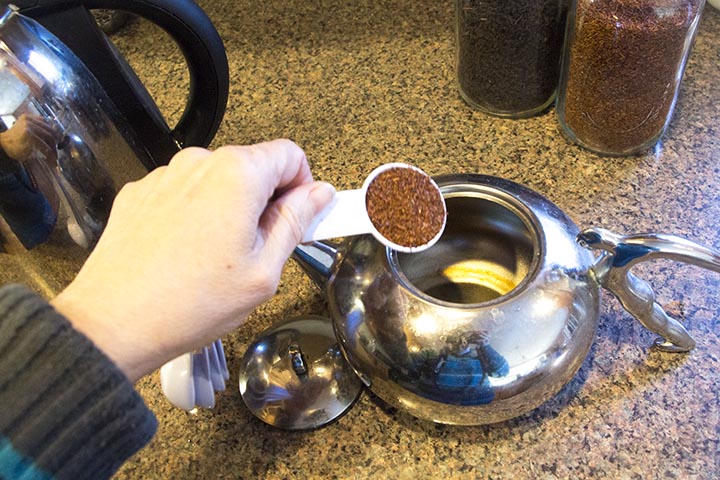 I am a serious four seasons lover, but winter is just a little bit longer than I like. So in late February or March, when winter is feeling old, I always remind myself that summer is just around the corner.
Now I also have a new iced tea to look forward to!
Botswanan Iced Tea
2017-02-19 14:51:59
Serves 6
Nutrition Facts
Amount Per Serving
* Percent Daily Values are based on a 2,000 calorie diet. Your Daily Values may be higher or lower depending on your calorie needs.
Ingredients
2 Tablespoons Rooibos Tea
2 Tablespoons black tea (I used Darjeeling)
1 quart boiling water
¼ cup sugar or to taste (I decided to use ¼ cup and allow people to increase to taste)
2 cups cold water
¼ cup lemon juice
12 ounce non-alcoholic ginger beer (or alcoholic if you prefer 😉 )
Instructions
Steep tea in boiling water for 15 minutes. Strain, add sugar and stir to dissolve. Chill until cool.
Add remaining 2 cups water, lemon juice, and ginger beer.
Serve, adjusting sweetness to taste.
Notes
If you don't have a teapot, you can steep your tea in a saucepan. Just boil water in the saucepan, remove from heat, add tea and cover.
Art of Natural Living https://artofnaturalliving.com/