Refreshing Mango Agua Fresca
Fruity and refreshing, a Mango Agua Fresca is a summer beverage that's perfect with meals or for snacking.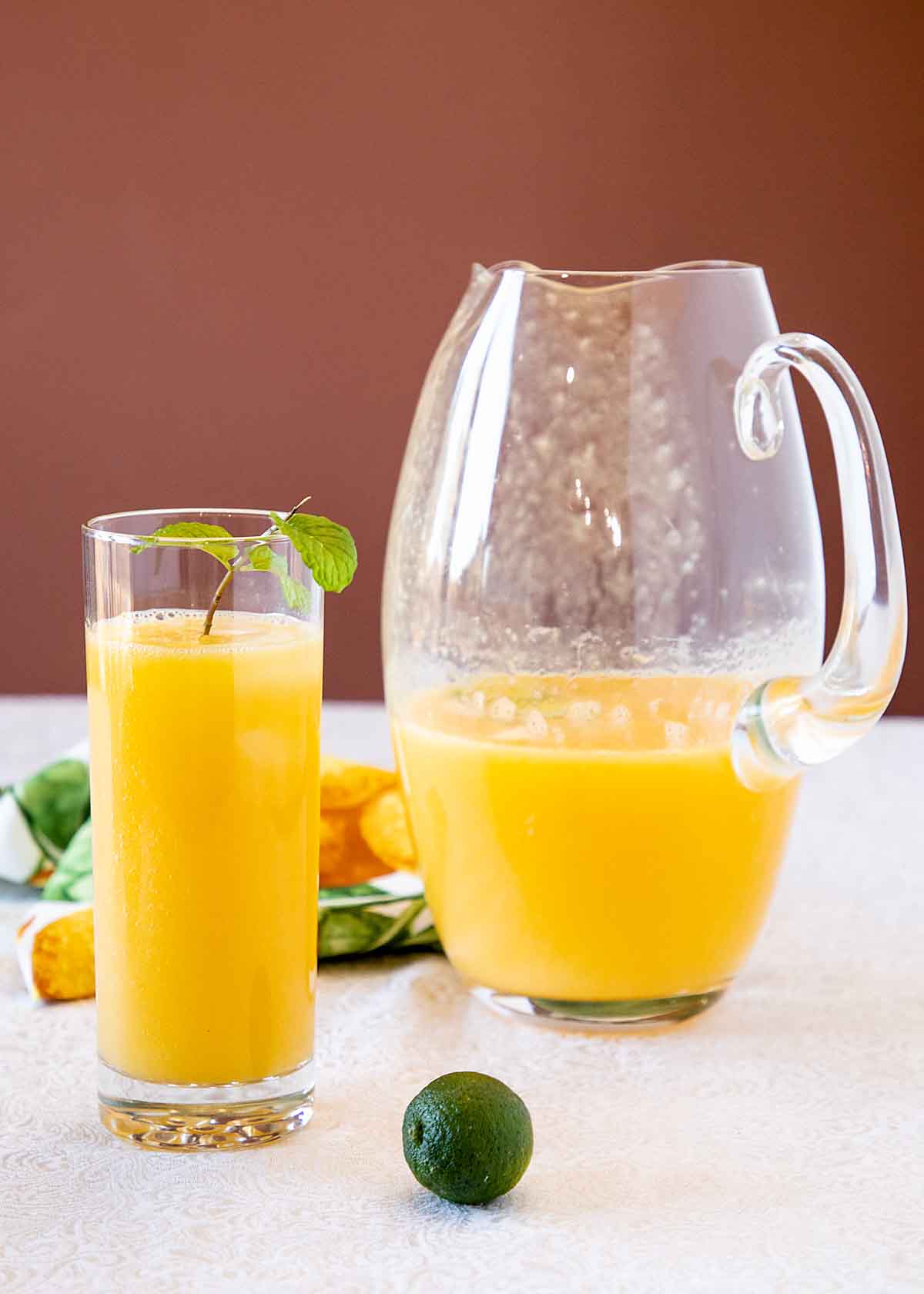 Summer is coming! Yes, 'tis the season for hydrating and being outdoors. Come on, isn't it fun to sit out on a deck with a tall cool drink and watch the dragonflies buzz by!
Now instead of reaching for a soda (even a diet soda), why not have something with some benefits beyond simple hydration. Even better if you get great flavor too!
Something like a Mango Agua Fresca!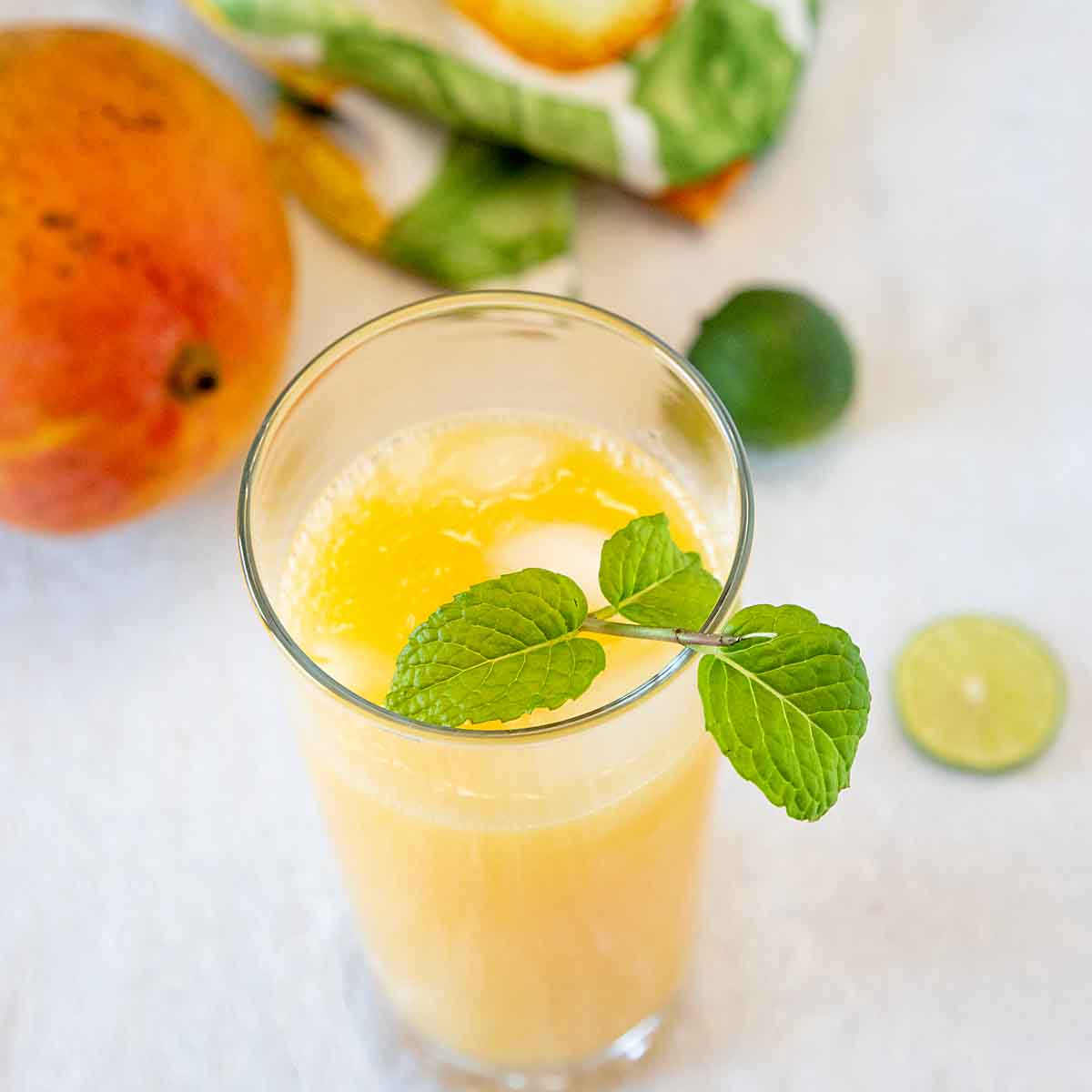 What is Agua Fresca?
My kids called this mango lime agua fresca a cross between a smoothie and juice. Then they gave it three thumbs up!
Wikipedia describes these tasty drinks as "light non-alcoholic beverages made from one or more fruits, cereals, flowers, or seeds blended with sugar and water. They are popular in Mexico and parts of the United States such as the Southwest."
An agua fresca differs from infused water or juice in that it contains significant quantities of fruit pulp. And compared to most smoothies, there is more added water. So I guess my kids were pretty much right on with their description.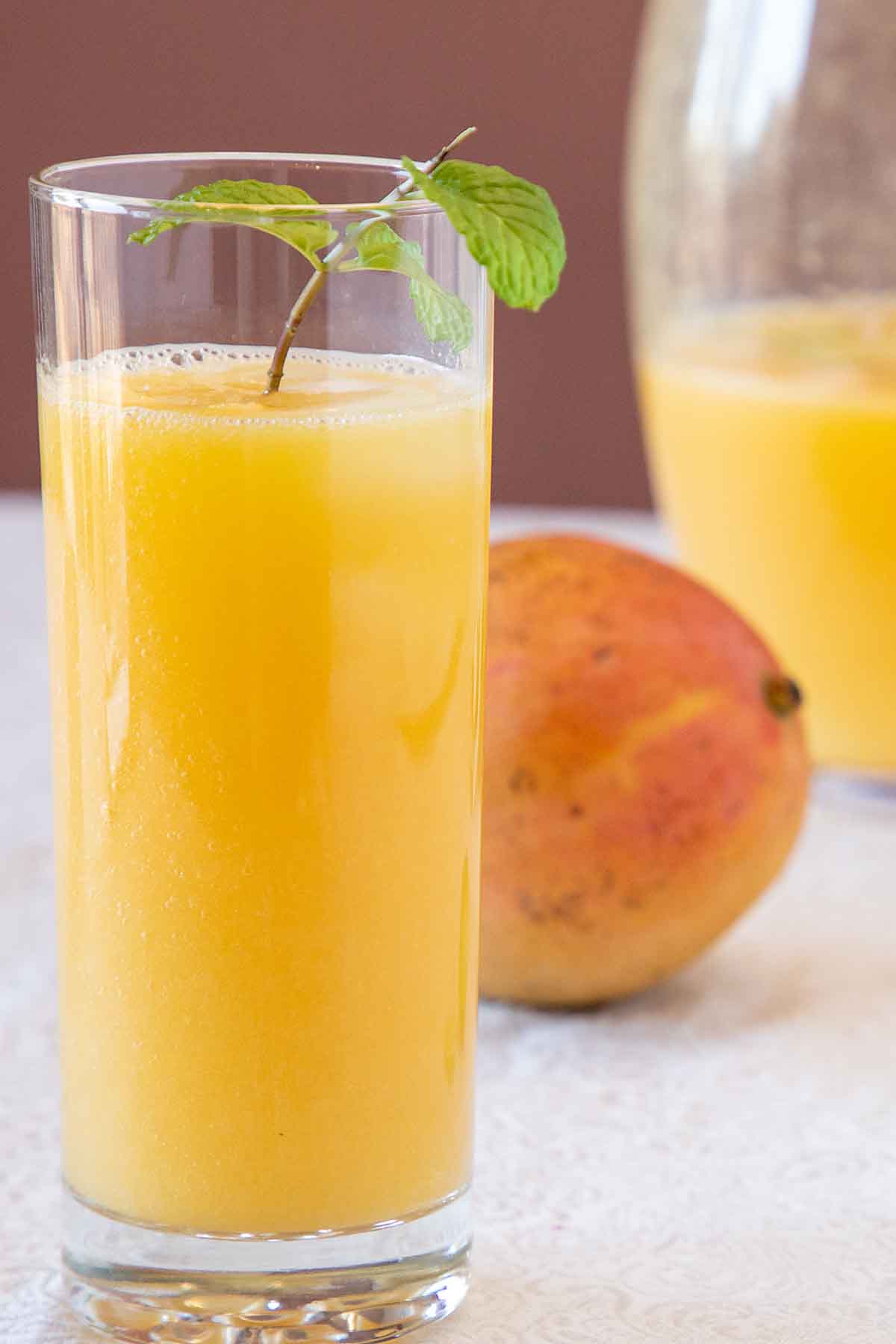 Why You'll Love This!
With warmer weather here, I have been on the lookout for summer beverages that are healthy and refreshing! Here you get…
Healthy fruit. Do you count your 5-a-day recommended servings of fruit and veggies?
Tasty with a summer vibe. How do you argue with great flavor and a touch of the tropics!
Refreshing and hydrating. I love water but sometimes I feel like getting some of my hydration from a beverage with more flavor!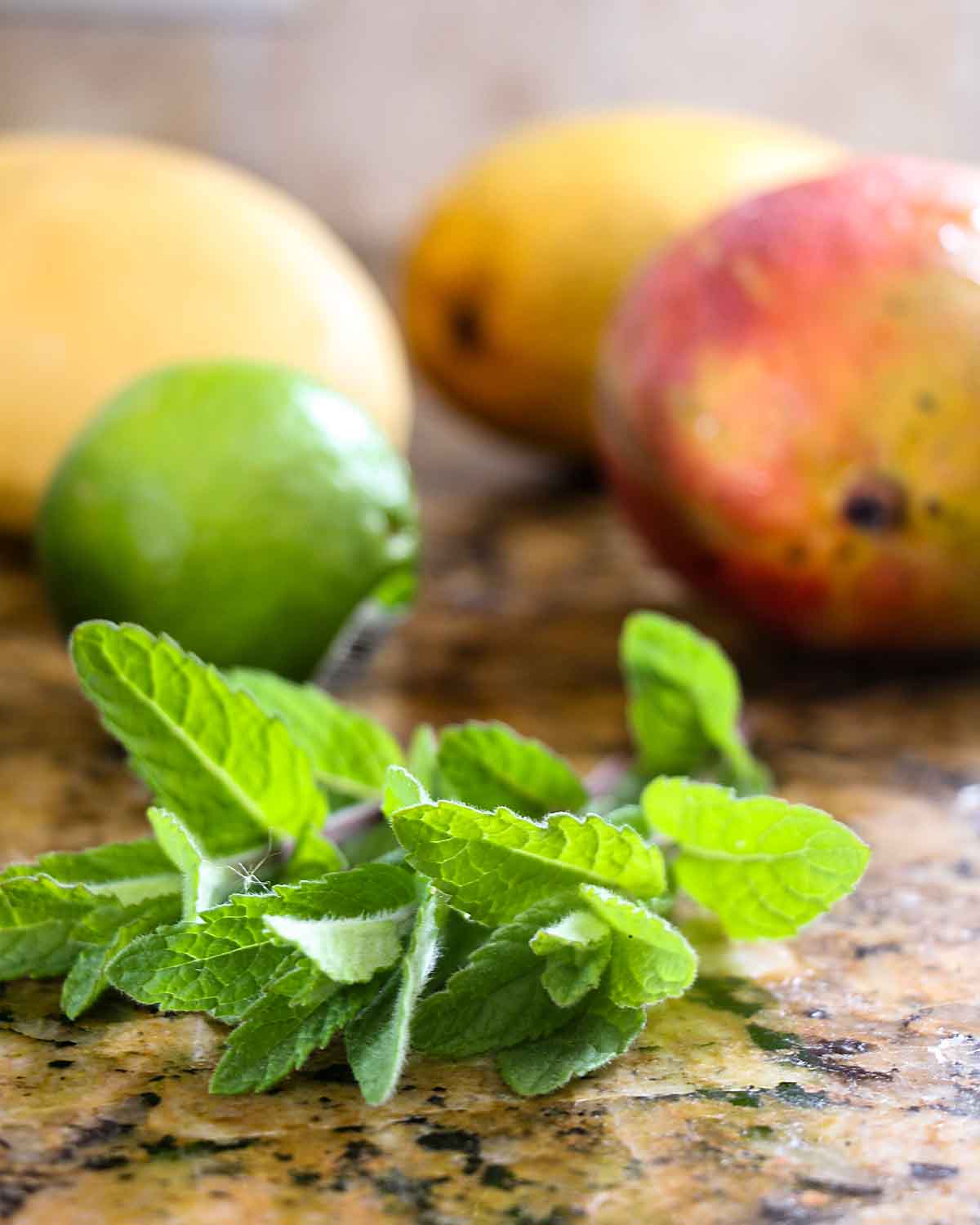 What You'll Need
Ingredients
Mangos – this is the main flavor component and adds nutrition
Lime juice – this is the secondary flavor component and also adds nutrition
Water, Ice – this helps make this beverage refreshing and different from a smoothie
Sugar – a little sugar balances the tartness of the lime and brings out all the flavors. You can use honey if you prefer.
Special Tools
a good blender is your best option to blend this drink
Step by Step Directions
Prepare the mangos (peel and seed) and juice the limes.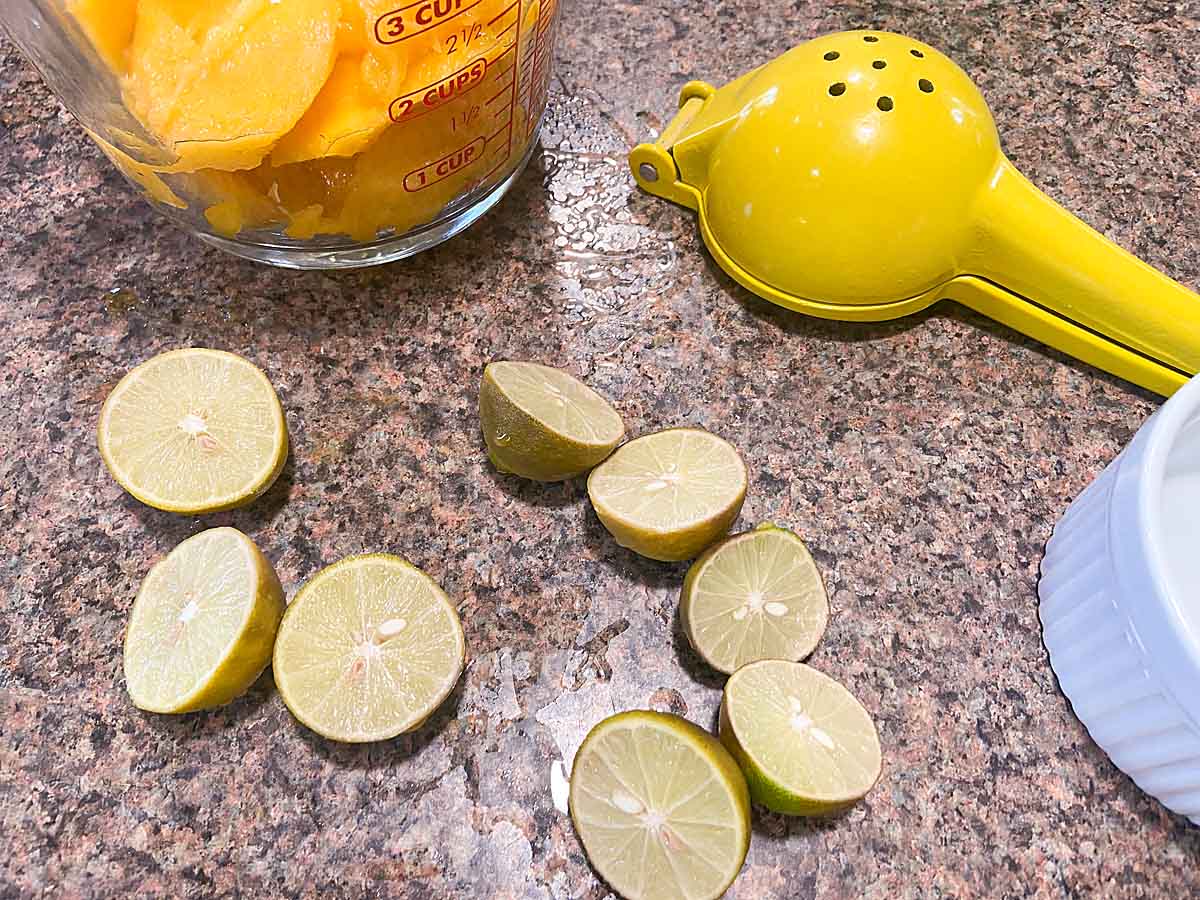 Blend the ingredients in a good blender.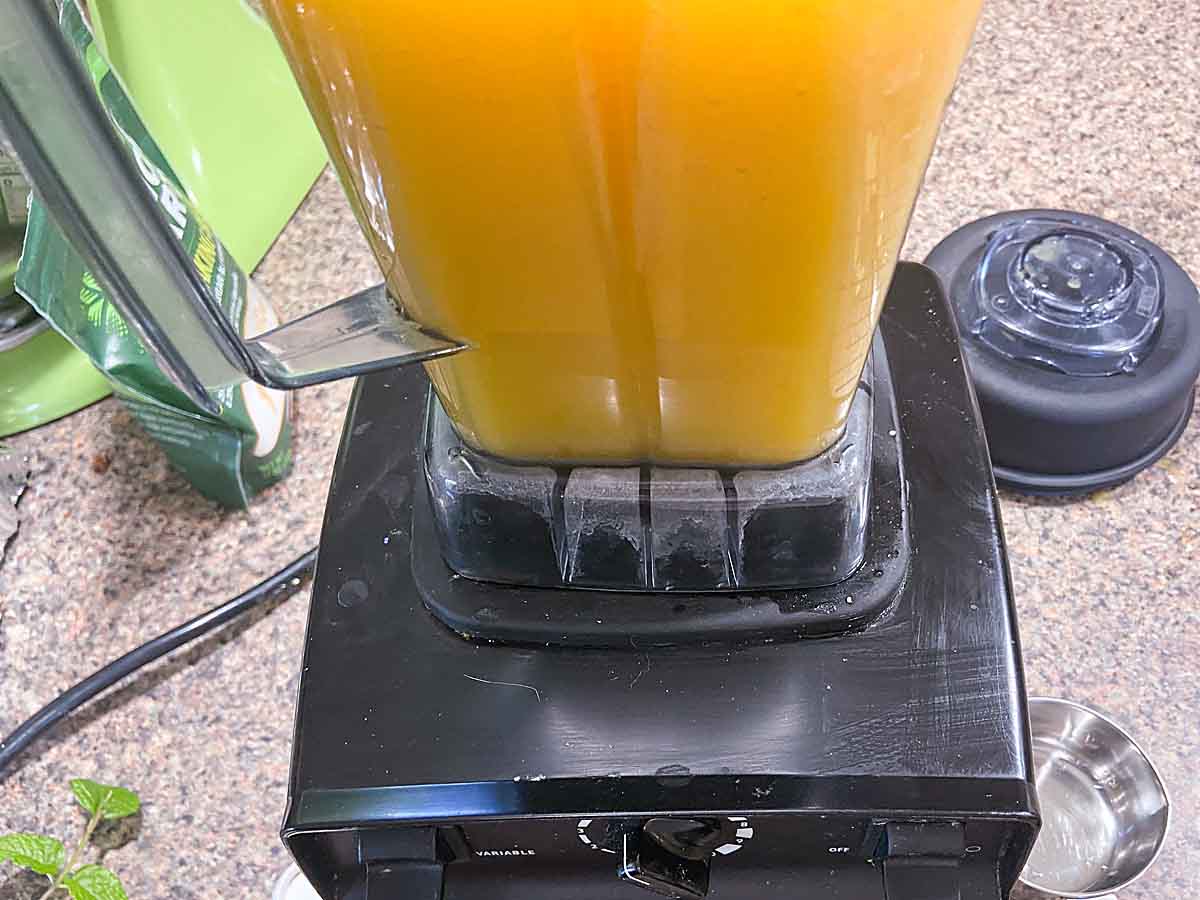 Pour into glasses and serve immediately. Store any unused portion in the refrigerator. Re-blend or stir before serving if it settles.
How to Serve
These are good as a beverage to quench your thirst or even as a snack to take the edge off your hunger. And a mango agua fresca is tasty served with a light meal and a good alternative to soda.
I like to serve this in a big glass with a straw! I have both glass and metal straws so I don't need to use plastic or even toss out a paper straw.
A long sprig of mint can make an attractive garnish!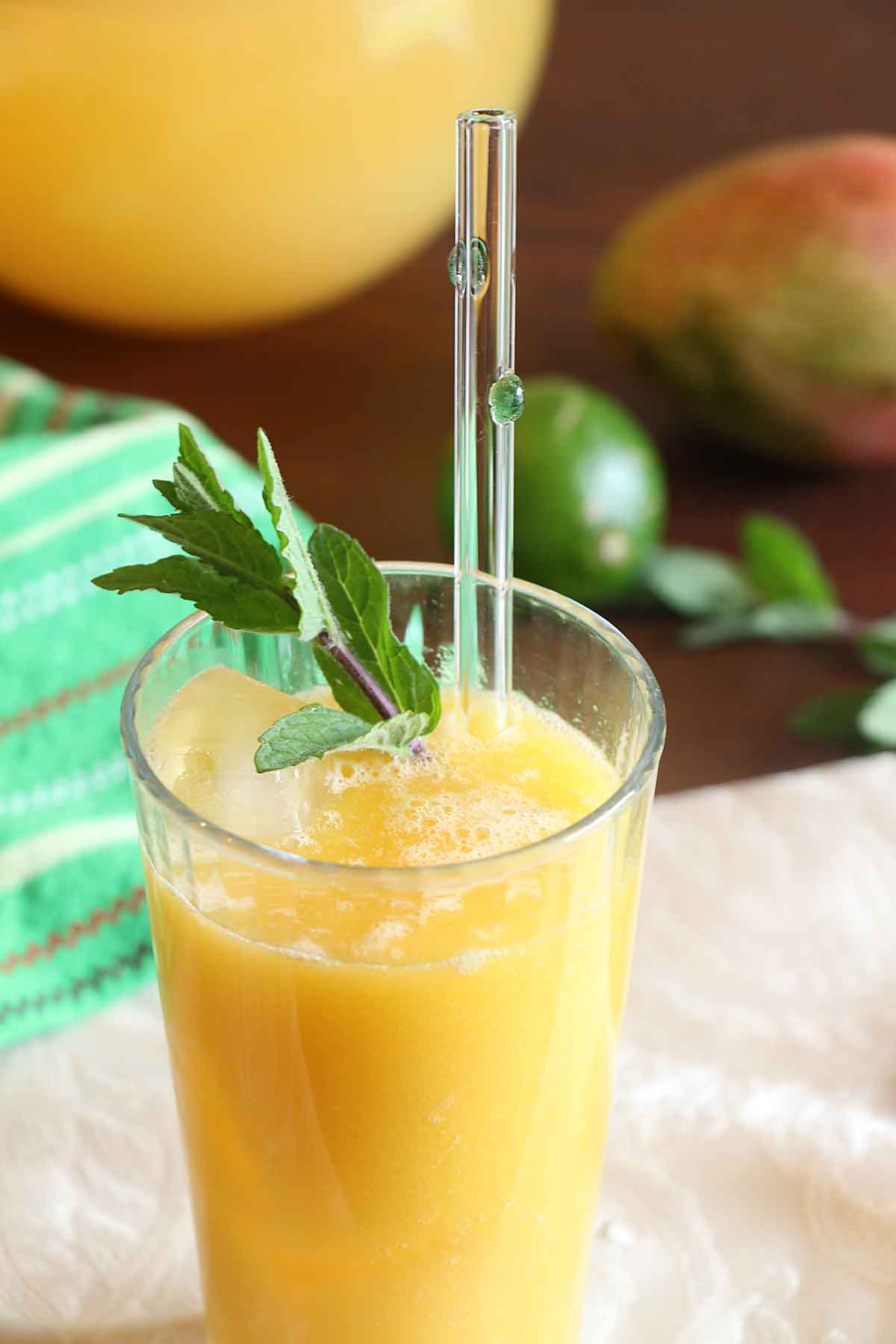 Variations
These can be made with many different types of fruit. Use melon for a cantaloupe agua fresca. Add chia seeds for a chia fresca! And feel free to adjust the amount of water to give your drink a good consistency, since different fruits vary in their water content.
I sometimes like to add some additional fizzy water to my mango agua fresca. The carbonation is fun and if I'm dehydrated the higher water content feels extra refreshing!
Yes, there's no boredom with this beverage!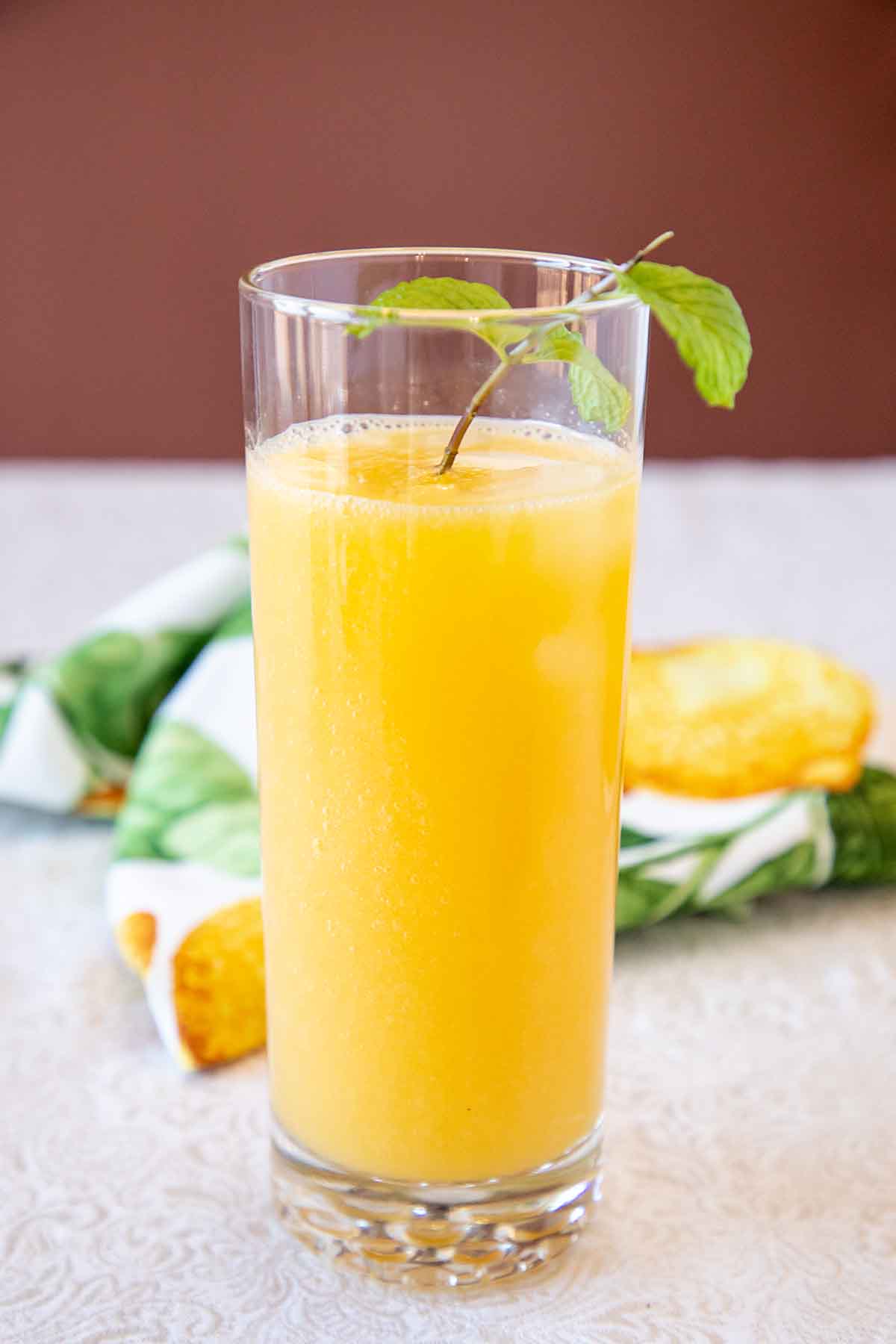 Tips & FAQs
Mangos, are seriously healthy with generous amounts of vitamin C, vitamin A and folate. Of course the lime is no nutritional slouch either!
But what's wrong with a nice soft drink?
Per Medical News Today "Soda is not good for a person's health because it contains lots of sugar. Consuming too much soda may lead to weight gain, diabetes, and cardiovascular conditions."
And while diet soft drinks were often considered a better alternative some of the artificial sweeteners were recently linked to an increased risk of cancer in a large European study published in March 2022.
Plus, in the end, I think this is even more interesting than a soft drink!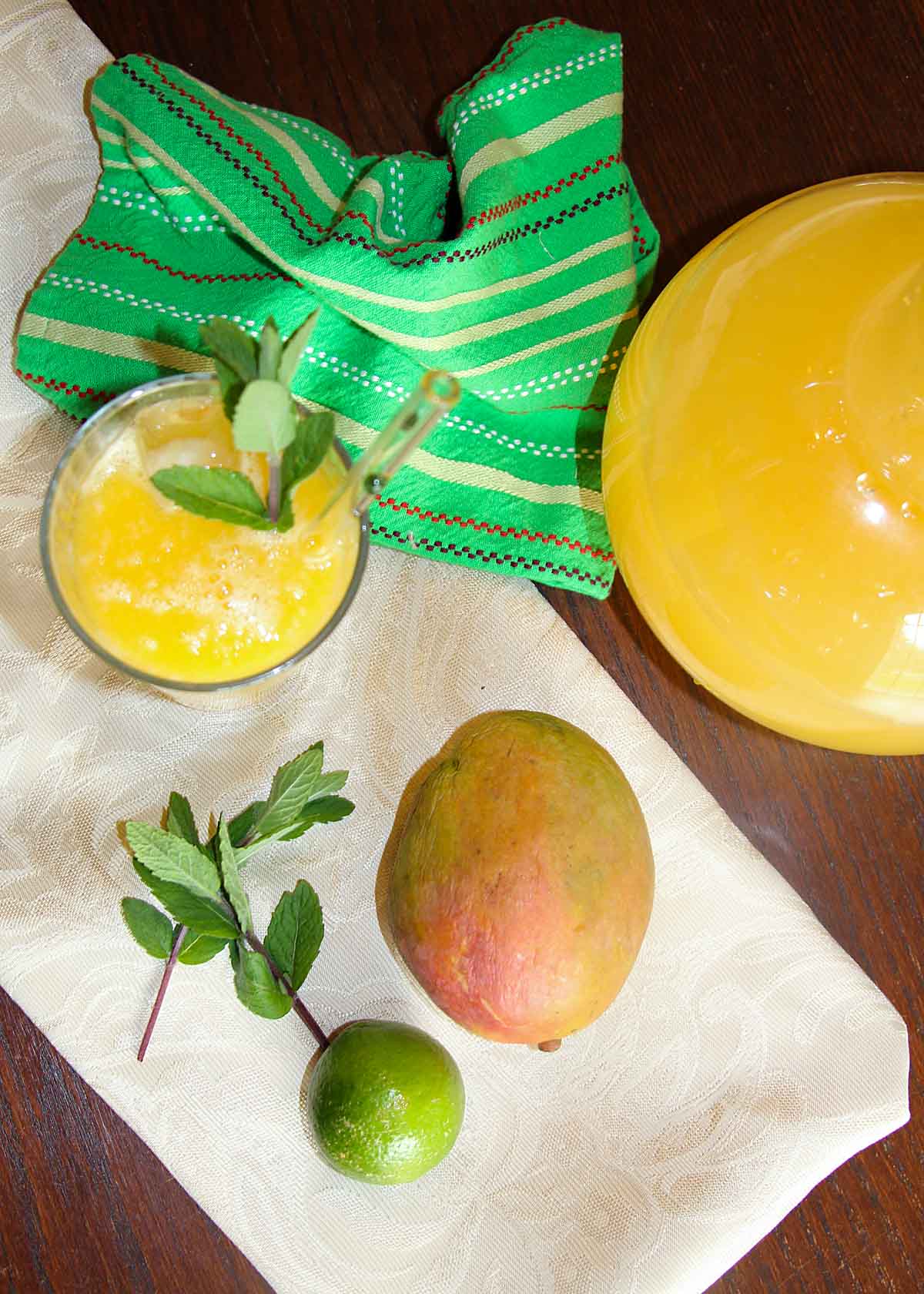 And a fun way to Celebrate Cinco de Mayo!
We share Recipes From Our Dinner Table! Join our group and share your recipes, too! While you're at it, join our Pinterest board, too!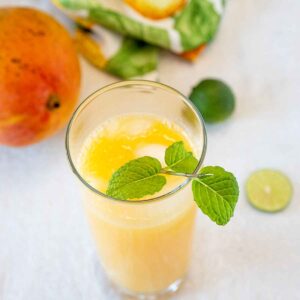 Mango Agua Fresca
Fruity and refreshing, a Mango Agua Fresca is a summer beveragethat is perfect with meals or for snacking.

Ingredients
2

mangos

peeled, diced & seed discarded

3

cups

water

1

cup

ice

2

Tablespoons

sugar or sweetener

2

limes

juice only
Instructions
Combine all ingredients in a blender, blend on high until thoroughly blended. Store in refrigerator for up to a week.
Nutrition
Calories:
95
kcal
Carbohydrates:
25
g
Protein:
1
g
Fat:
0.5
g
Saturated Fat:
0.1
g
Polyunsaturated Fat:
0.1
g
Monounsaturated Fat:
0.2
g
Sodium:
14
mg
Potassium:
208
mg
Fiber:
3
g
Sugar:
21
g
Vitamin A:
1137
IU
Vitamin C:
47
mg
Calcium:
30
mg
Iron:
0.4
mg
I am not a health professional and nutrition data is calculated programatically. Accuracy may vary with product selection, calculator accuracy, etc. Consult a professional for the best information.