Think it's impossible to source a delicious chili from the pantry? I did. Until I tried delicious book club chili at a summer meeting!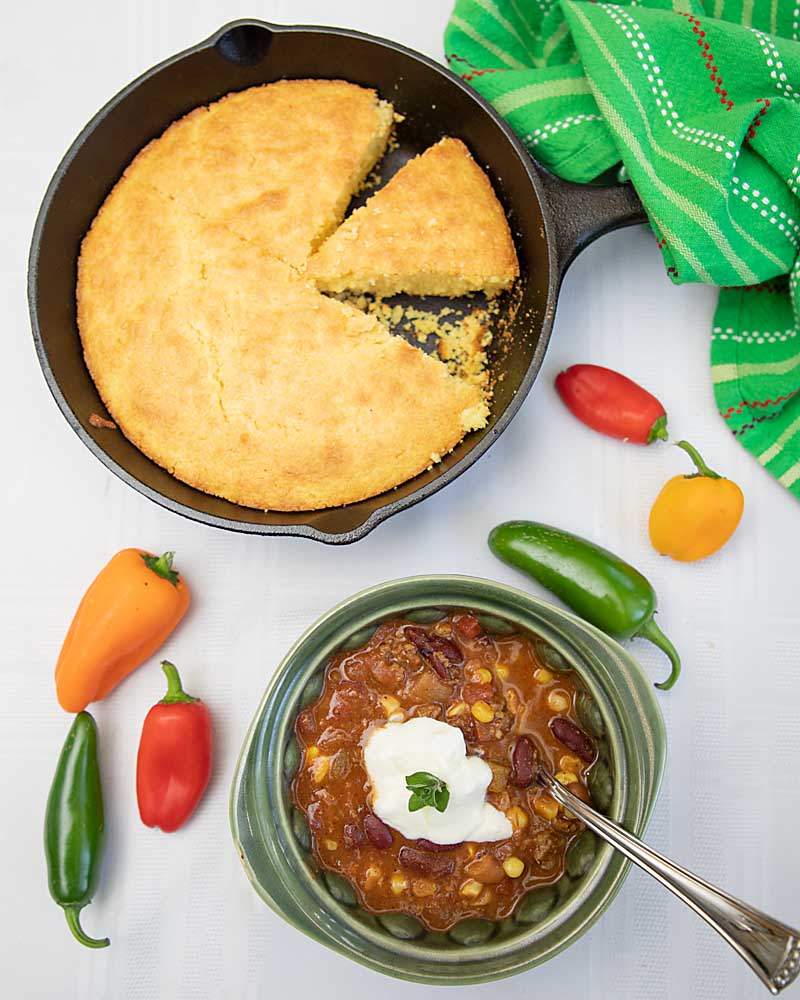 It's book club to the rescue again. Today's recipe, which I decided to call Book Club Chili, comes from a meeting last summer. Besides hanging with a great group of gals and doing some excellent reading, the group can be counted on for delicious food!
I love a good chili. And I have a great appreciation for people who blend specialized peppers and seasonings for award-winning flavor. Probably because I have never successfully done this myself.
So when my Sunday blogging group decided to make chili, I was in a panic. Then I remembered the book club chili that was so good I'd asked for the recipe. It was still in my in-box.
This recipe is quite different from the secret spice blend, slow simmer recipes. You see, you can source all of the ingredients (except a single onion, which I'd even leave out if I were really late) from your pantry. And did I mention the entire book club raved?
In the end I browned a pound of ground beef (gotta clear out the freezer for this season's local harvest!) rather than use the couple cans of chicken option. And I used the last of the local corn. But still super quick and easy. You could even do easy vegan with a meat substitute.
As I served it up with corn bread, my kids, having eaten too many of my chili-fails, were skeptical. Their reaction? A unanimous thumbs-up, just like book club. Okay, with a little more wide-eyed surprise.
I went out to buy a repeat of the ingredients for the next time I'm in a pinch. Probably tomorrow.
Keep the stuff on the shelf for when you need a fast lunch or supper. It may save you some day too!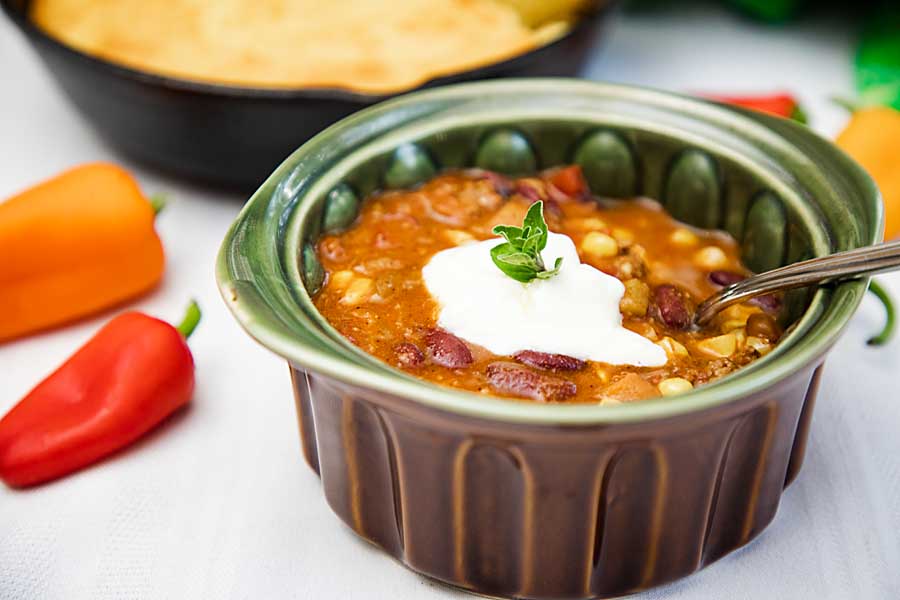 Easy Book Club Chili
2019-10-19 17:41:07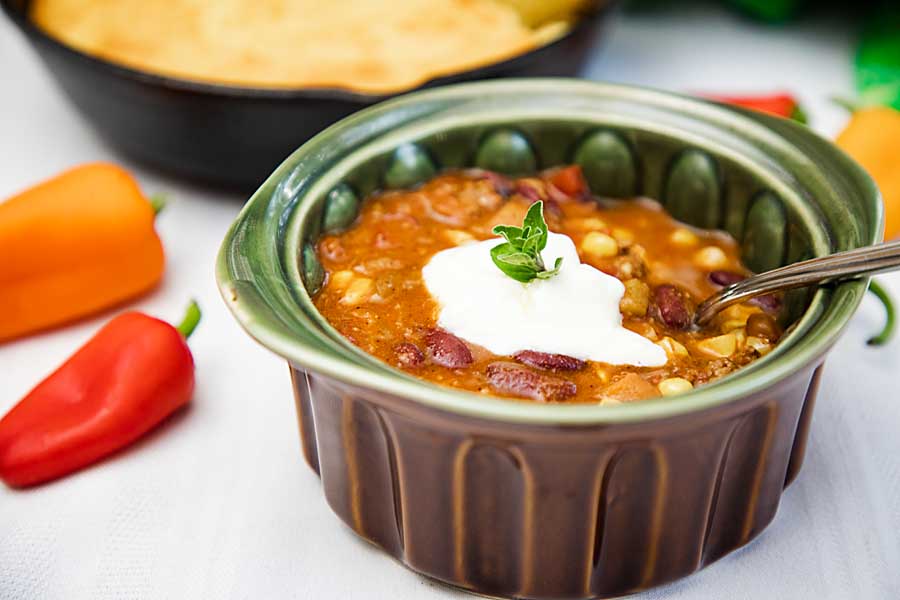 Think it's impossible to source a delicious chili from the pantry? I did. Until I tried delicious book club chili at a summer meeting!
Nutrition Facts
Amount Per Serving
* Percent Daily Values are based on a 2,000 calorie diet. Your Daily Values may be higher or lower depending on your calorie needs.
Ingredients
1 Tablespoon oil
1 onion (see note)
2 cloves of garlic or 1 teaspoon garlic powder
2 cans chicken or 1 pound ground beef
1 16-ounce can kidney beans
1 16-ounce can pinto beans
1 16-ounce can corn
28 oz can diced tomatoes
small can chopped green chilis drained
1 pkg Taco seasoning
8 oz jar Taco Sauce (not salsa)
Instructions
Heat the oil, then sauté the chopped onion and chopped garlic (if using) until tender. Brown the ground beef, if using, and drain. Add the remaining ingredients and simmer 10 minutes to blend flavors.
Top with shredded cheddar, sour cream, chopped onions if you would like to dress it up. Great with corn bread.
Notes
I'd even trade in the onion for onion powder if I were in a real pinch! You can be very loose with ingredients by adding more beans or more tomatoes or ??? according to taste and pantry ingredients.
Art of Natural Living https://artofnaturalliving.com/
Game Day Chili Recipes
We share Recipes From Our Dinner Table! Join our group and share your recipes, too! While you're at it, join our Pinterest board, too!