Rich and creamy and flavored with caramelized sugar, butterscotch pudding is perfect for a party dessert or family dinner.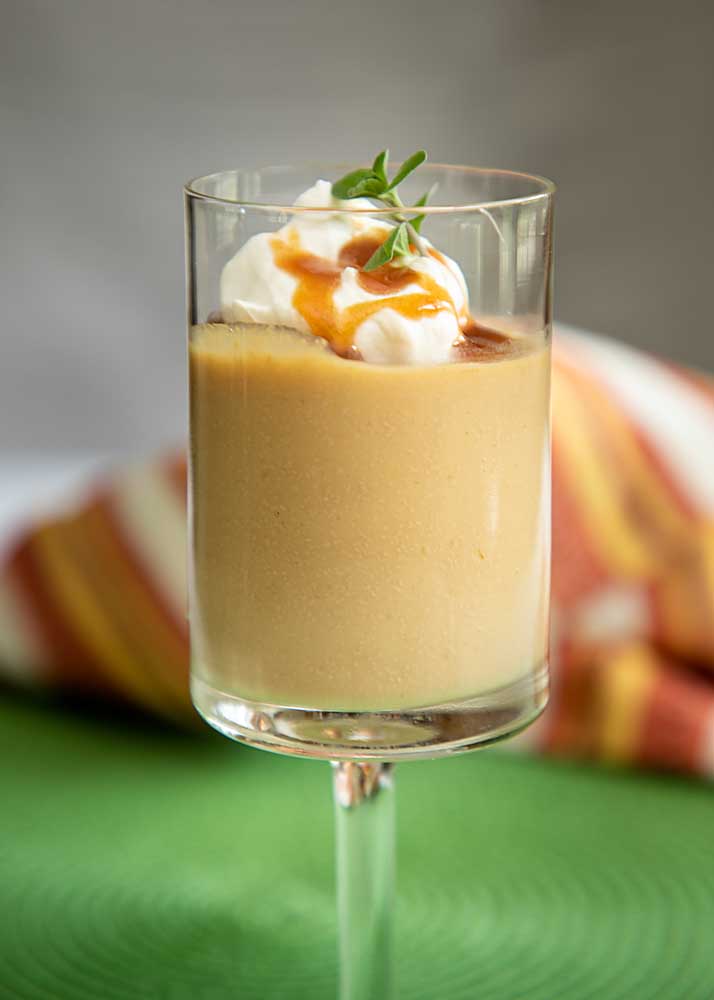 Pudding was huge when I was a kid. Crack open a box, cook it up, chill and enjoy! Some puddings didn't even require cooking. And don't forget lunch box puddings. Totally put a bagged lunch over the top.
But growing up and cooking mostly homemade meant my kids never even tried pudding. Until a recent birthday dinner turned that around.
At the end of a delicious meal (at Milwaukee's wonderful Bavette la Boucherie), I ordered a variety of desserts for us to share. They were all wonderful, but a real standout was the butterscotch pudding. I decided I needed to make it at home.
My version, thickened with egg yolk and cornstarch, is richer than my childhood pudding. In fact, it was too rich at first, and I had to reduce the cream and increase the cornstarch, so it still tasted like pudding.
A big part of the flavor actually comes in the first step, though–from browning the butter and brown sugar. It's a little tricky and some recipes omit this step. But I tried it both ways and there was a noticeable flavor boost from the early caramelization.
The trick to this is to cook the sugar and butter until bubbly and caramel-smelling (about 240 F), then very slowly stir in milk. The milk sputters, and the caramel hardens, but if you keep stirring and slowly adding milk you end up with a smooth liquid caramel base.
If you add the milk too quickly, the caramel gets very hard and the milk may curdle but you can rescue it by reheating, stirring until the caramel re-melts. The very fine curdling becomes almost imperceptible in the final product. Careful addition of the milk, however, should avoid the problem.
I usually serve my butterscotch pudding with whipped cream. Sometimes I'll add my homemade caramel syrup. But it's plenty good completely unadorned.
This butterscotch pudding recipe serves six–or eight if you want petite servings. But for pudding for two (or to practice), it will easily divides by 3.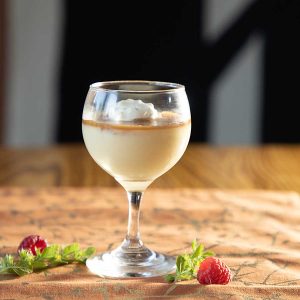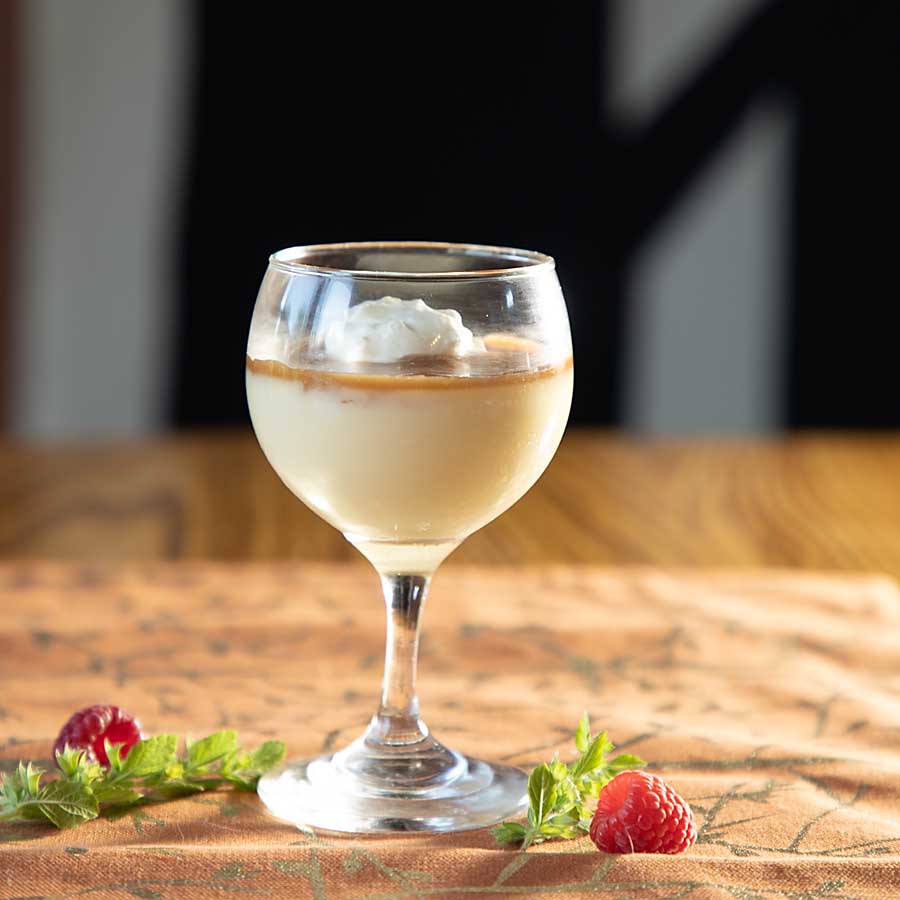 Butterscotch Pudding
Rich and creamy, flavored with caramelized sugar and an optional hint of rum, butterscotch pudding is perfect for a party dessert of family dinner.
Ingredients
3

Tablespoons

butter

1

cup

brown sugar

dark if you have it

3

Tablespoons

water

just enough to help sugar dissolve

1

cup

1% milk

skim - whole all okay

1

teaspoon

vanilla

1

Tablespoon

Bourbon or Rum

optional
Thickening base:
3

egg yolks

¼

cup

cornstarch

1

cup

cream

1

cup

1% milk

skim - whole all okay
Instructions
Prepare the Thickening base. Mix together cornstarch and egg yolk until smooth, then whisk in 1 cup cream and 1 cup milk. Set aside.

Melt the butter in a heavy saucepan over medium heat. Add water and sugar then stir just until sugar is dissolved. Without stirring, bring to a boil, then cook until darker brown and smelling like caramel (around 340 F on an instant read thermometer)

Lower the heat and slowly whisk in the 1 cup milk. Initially, the milk will sputter, and the caramel harden, but if you add the milk slowly and stir, you will end up with a lukewarm liquid caramel.

Whisk the thickening base into your liquid caramel. Increase heat to medium and cook, whisking, until pudding just reaches a boil. Stir in the vanilla and alcohol if using.

Strain into a bowl, then pour into serving glasses. Cover with plastic wrap directly on the surface if desired to prevent a skin from forming and refrigerate until chilled and thickened.
Nutrition
I am not a health professional and nutrition data is calculated programatically. Accuracy may vary with product selection, calculator accuracy, etc. Consult a professional for the best information.