Jammy Brie Grilled Cheese, Bacon Optional
Rev up taste and nutrition with this Jammy Brie Grilled Cheese Sandwich. I used sugar free cranberry jam, but you can use anything. Bacon optional.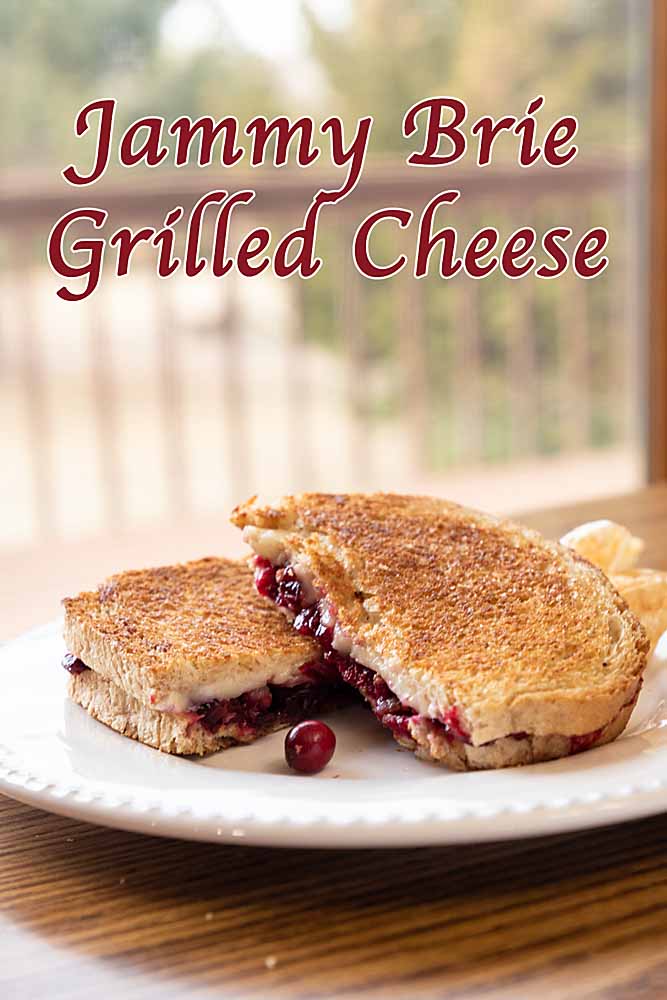 It's a bit ordinary for an Easter post. But since most people have a menu planned already, I figured what the heck. We're all gonna want to eat easy food next week anyway, right?
Of course there is another way to look at it. If you think of the appetizer of jam-topped brie wheels wrapped in puff pastry, maybe this isn't so ordinary after all.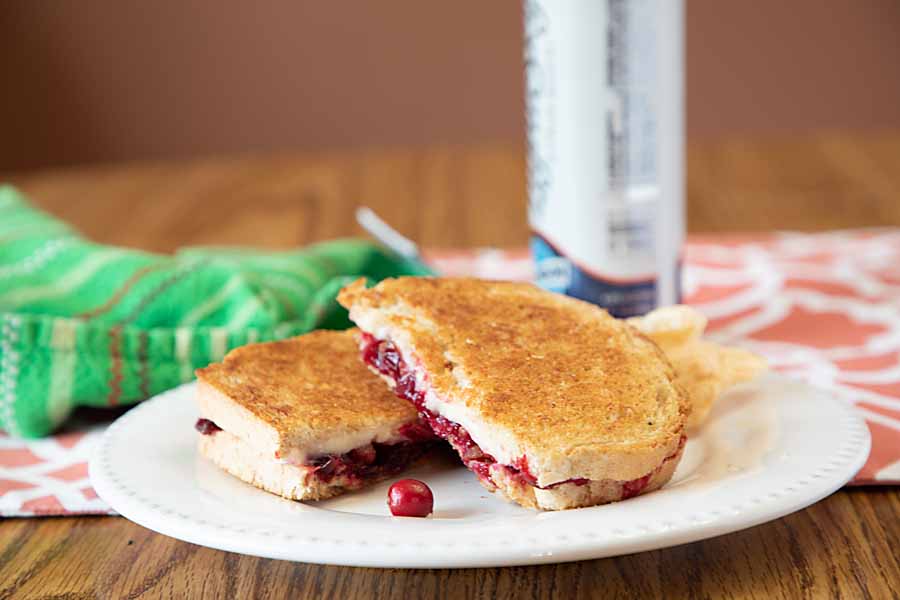 Like so many other people now, I am working to use up things I have at home. And I discovered a pint of cranberries in my fruit drawer. I often keep some long after Christmas, since cranberries make a pretty garnish any time.
But I am running low on fruit. And I so hate doing that grocery washing thing. So those cranberries are goners.
I have seriously lightened up on my keto, since I'm trying to space out grocery runs as far as possible (helped by a big freezer and some really good local takeout). But I still almost completely avoid sugar.
The found cranberries also offered me the opportunity to use a sugar substitute rather than one of the sugary jams in my cupboard (based on this recipe). But really, any flavorful jam will work.

Here's to making lemonade (or Jammy Brie Grilled Cheese) with whatever your panty offers! Happy Easter!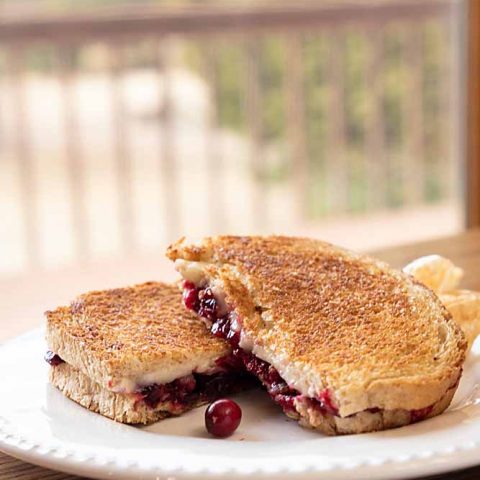 Jammy Brie Grilled Cheese
Yield: 1

Prep Time: 5 minutes

Cook Time: 10 minutes

Total Time: 15 minutes
Ingredients
Per sandwich:
2 ounces Brie cheese, thinly sliced, or spread if soft enough
2 Tablespoons jam
2 slices of bread
2 teaspoons butter
Instructions
Top one slice of bread with sliced brie, or spread the brie if it's soft enough.
Top the other slice with jam. Put slices together into a sandwich.
Spread 1 teaspoon butter on each outer side of the sandwich.
Grill on medium heat until golden on first side. Flip and grill until golden on the other side. Cheese should be soft or melted.
Cut in half and serve.
Notes
For an extra indulgence, add bacon bits or slices to the sandwich. (This will increase the calories)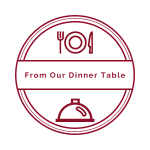 ALL THE GRILLED CHEESE!
We share Recipes From Our Dinner Table! Join our group and share your recipes, too! While you're at it, join our Pinterest board, too!