Chive Blossom Vinegar is a fun DIY project that is super easy. And it produces tasty vinegar for your salads and other dishes.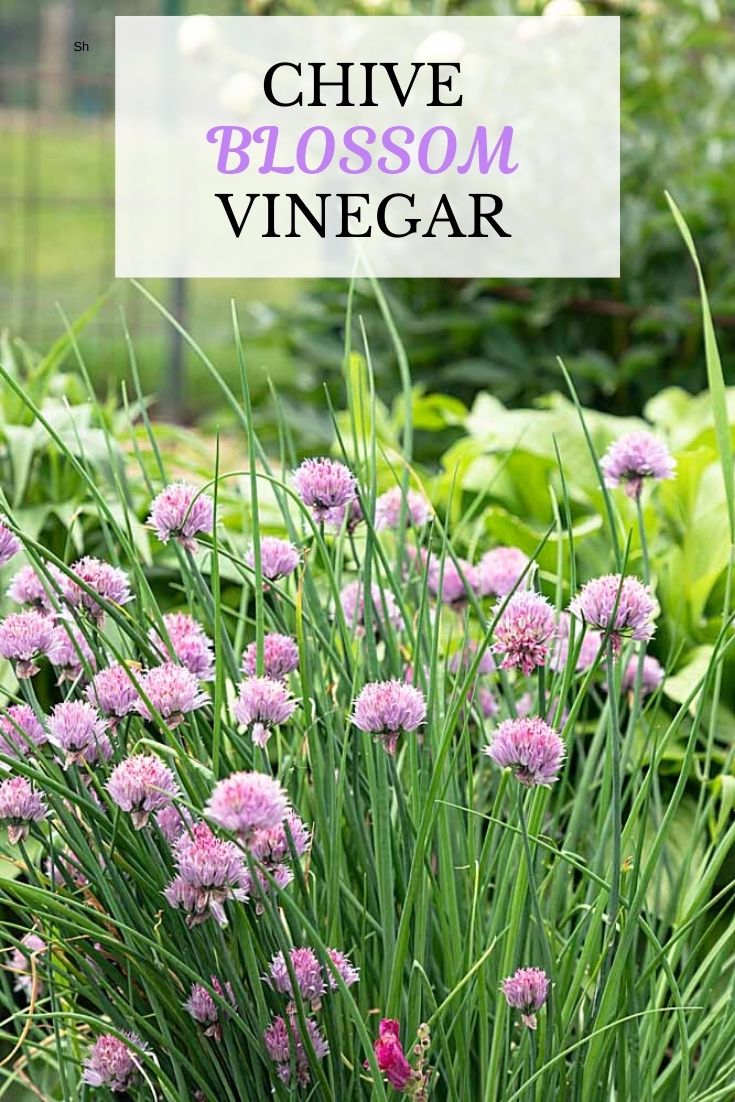 Call me a sucker for a pretty pink. Or a shameless salad lover, for whom a flavored vinegar or oil can bring delight. Either way, when I saw chive blossom vinegar all over the internet, I had to have it.
I tend to enjoy an occasional DIY type project. Especially those done with found or free items. Grape juice from wild grapes? Check. Make your own gift bags from branded shopping bags? Count me in.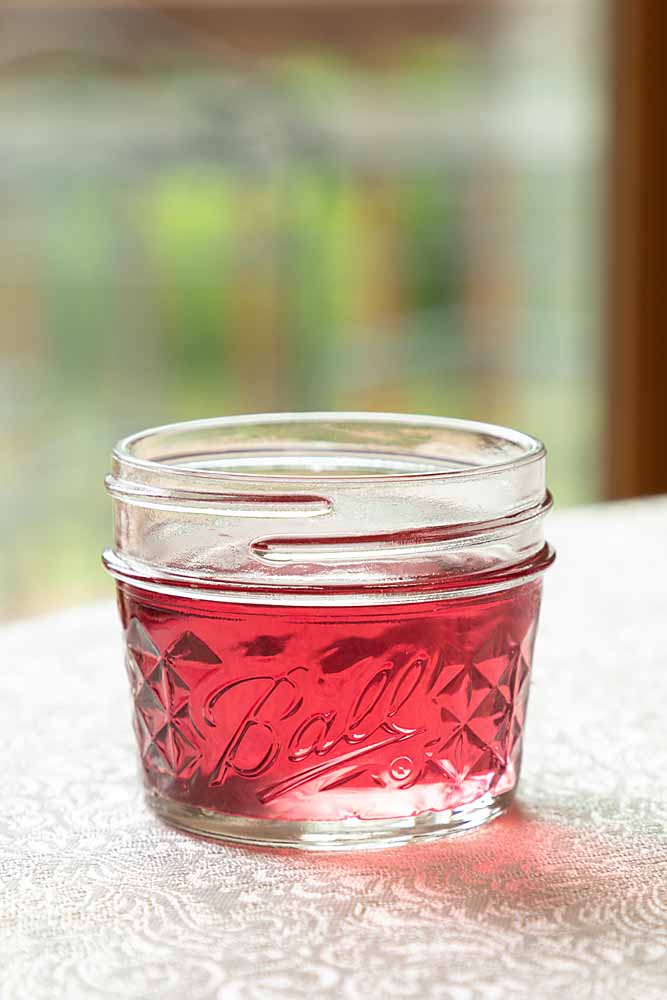 DIY projects can be fun and productive but tend to require some actual work. Happily this chive blossom vinegar is an exception. It requires only about 5 minutes of effort exclusive of the walk to the garden. And you could hardly call a garden stroll work!
The method is simple. You start by picking a jarful of chive blossoms…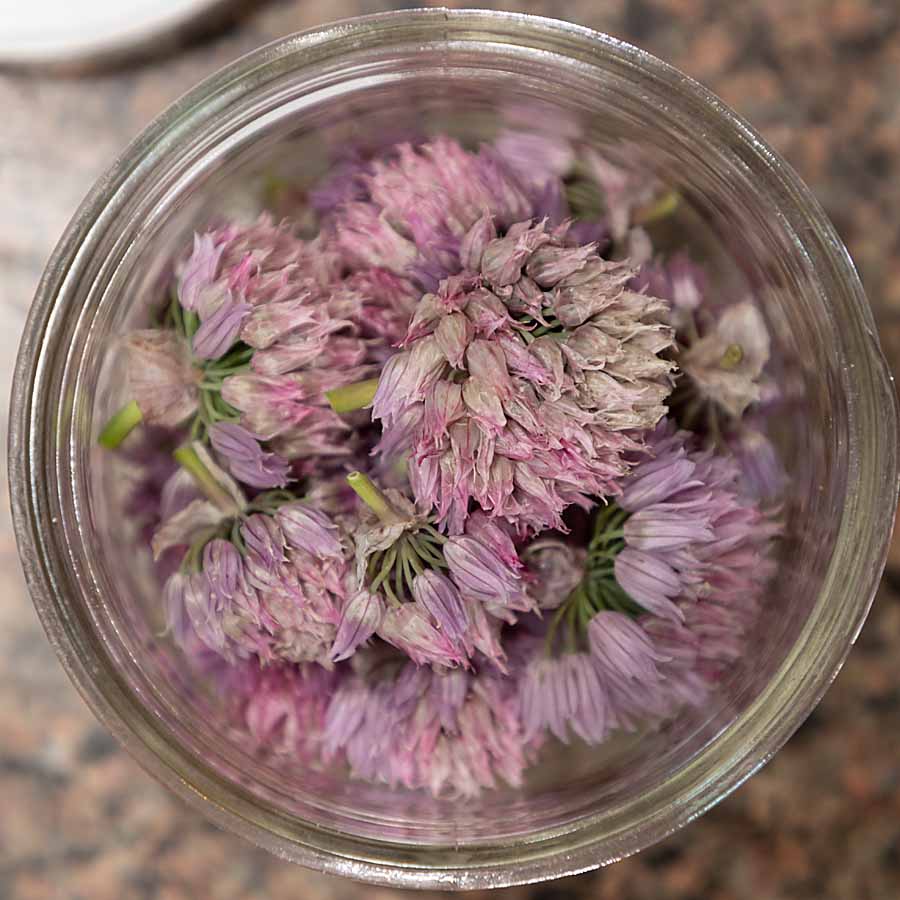 Cover with white distilled vinegar.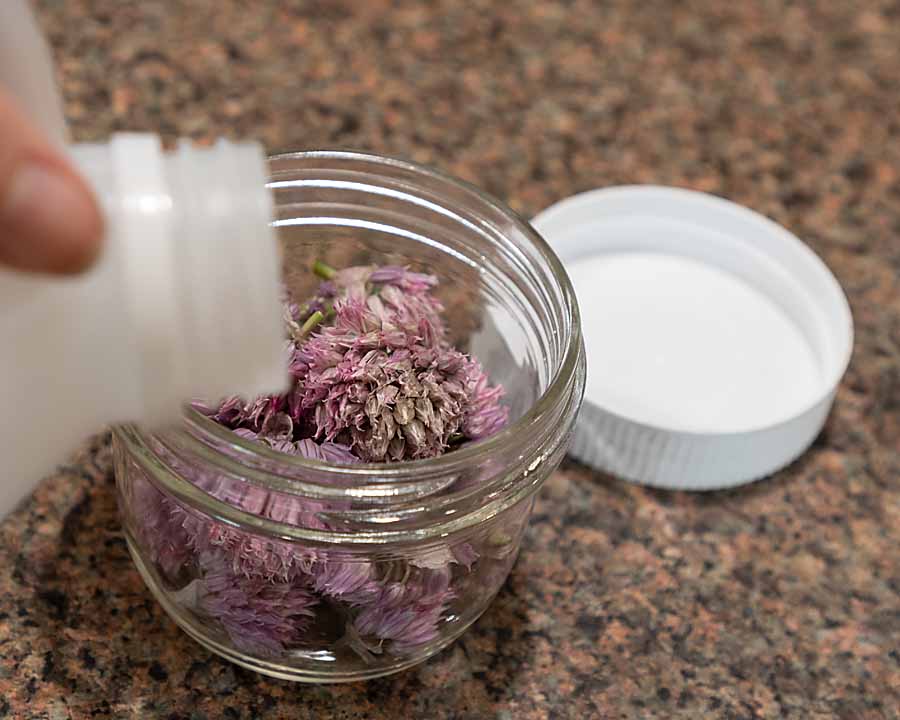 Weight the blossoms down. Anything above the surface of the vinegar has the potential to rot. Then you'd get brown vinegar (ask me how I know this).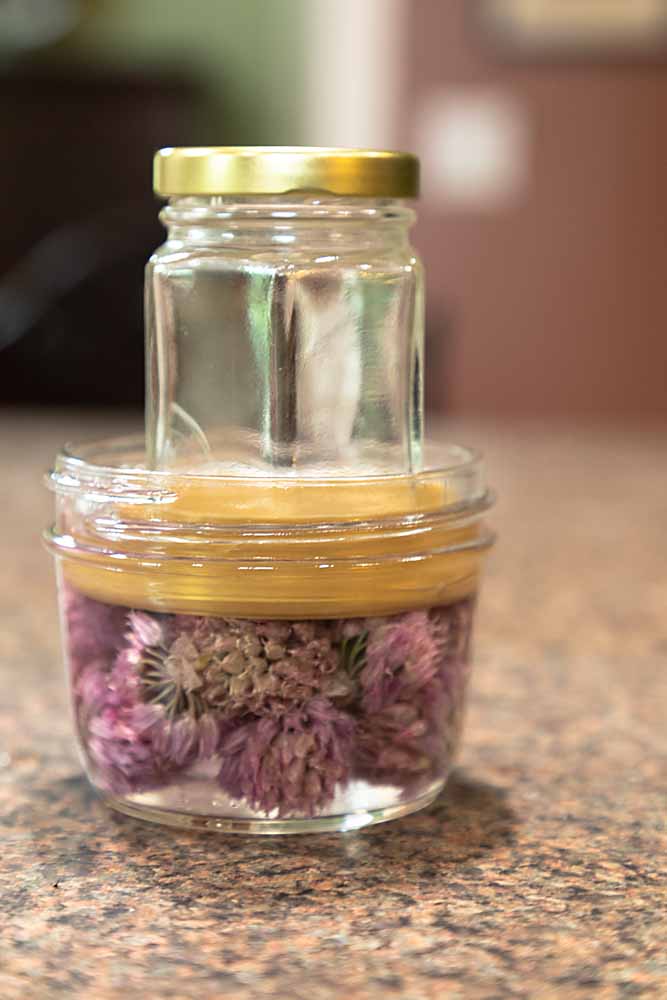 Wait a week or two until the vinegar is pink and flavorful. Strain and use in any recipe that could benefit from overtones of onion.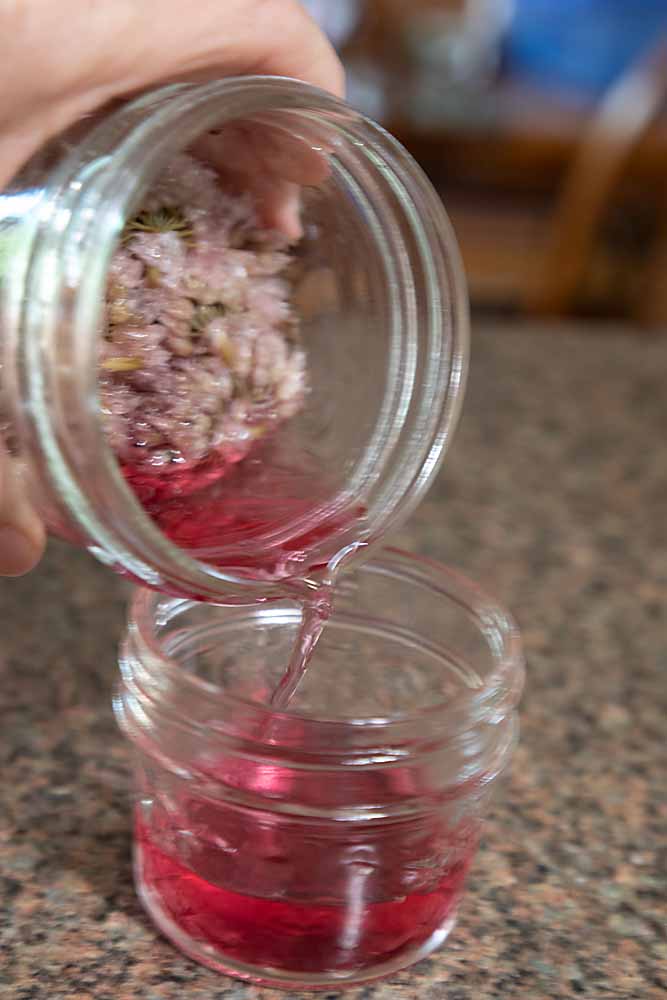 The resulting vinegar was beautiful and delicious in a nice vinaigrette. Now I can't wait to try it in cole slaw dressing.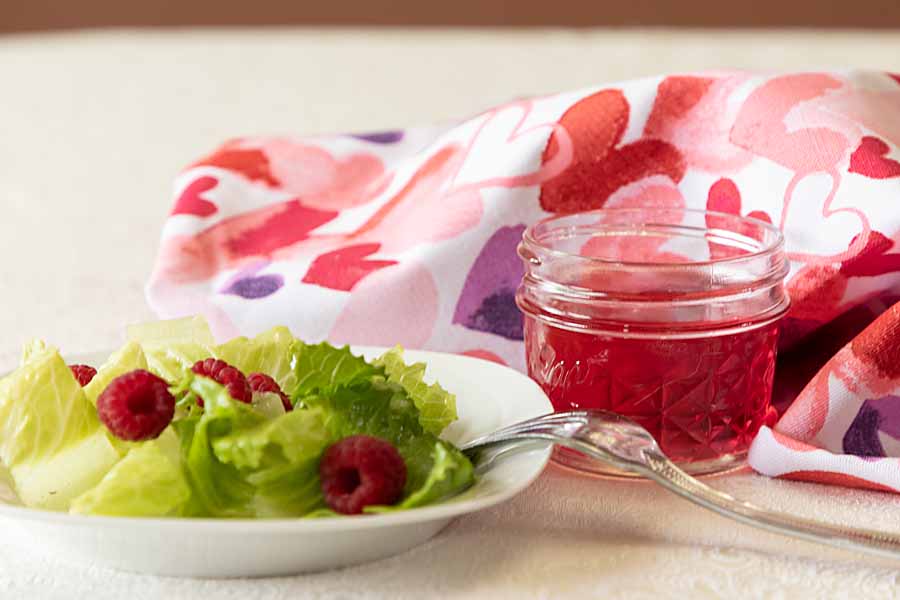 The only thing I'd do differently is to make a little more since once you strain the chives blossoms out, there is always less than you'd think.
And finally, my apologies for posting it so late. I know that most of the chive blossoms are gone now. But I didn't want to take the chance this would get lost. Pin for next year?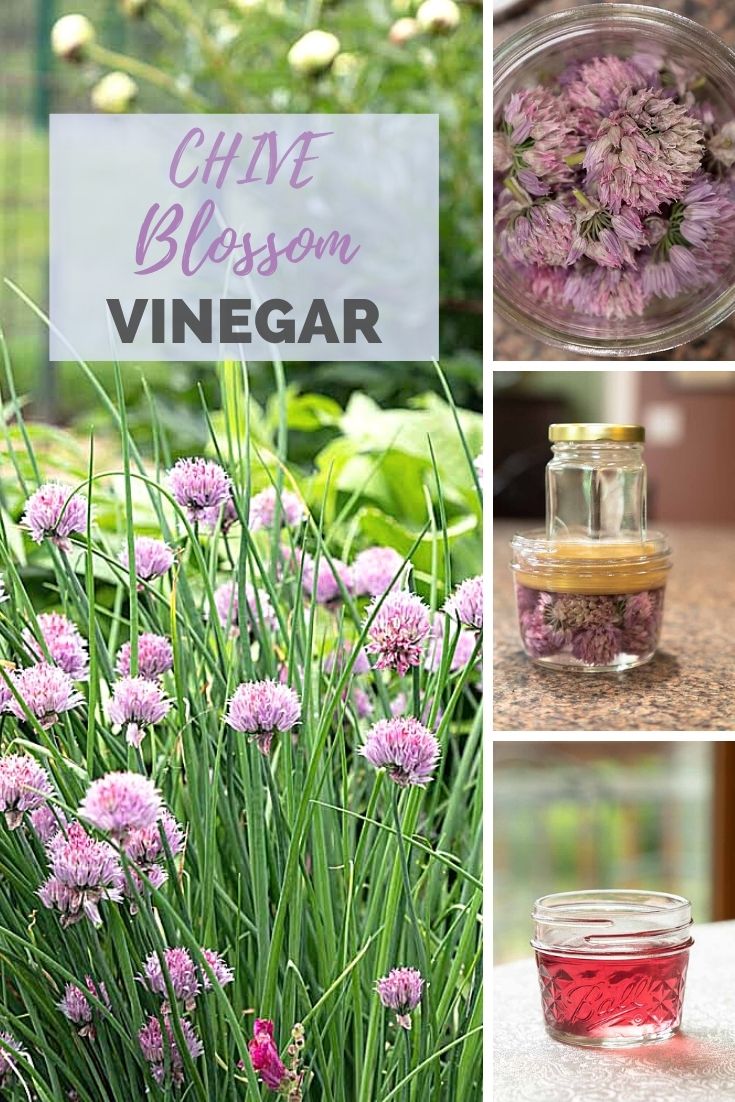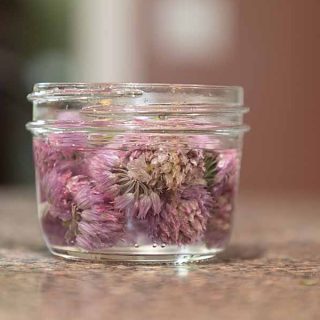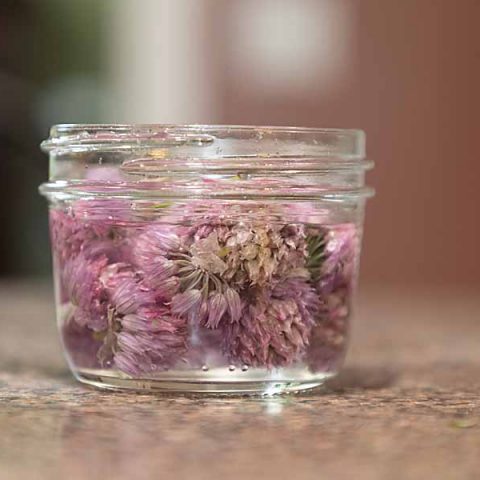 Chive Blossom Vinegar
Chive Blossom Vinegar is a fun DIYproject that is super easy and produces a tasty vinegar for your salads and other dishes. 
Ingredients
1

cup

chive blossoms

1

cup

white distilled vinegar
Instructions
Rinse chive blossoms and shake dry (ish).  Place in glass container such as a canning jar.

Top with white distilled vinegar, then weight down so chive blossoms stay below the vinegar surface.

Wait 1-2 weeks until pink and fragrant, then strain and use where you'd use flavored vinegar.
Nutrition
Serving:
2
Tablespoons
Calories:
7
kcal
Carbohydrates:
0.2
g
Protein:
0.2
g
Fat:
0.04
g
Saturated Fat:
0.01
g
Polyunsaturated Fat:
0.01
g
Monounsaturated Fat:
0.01
g
Sodium:
1
mg
Potassium:
15
mg
Fiber:
0.1
g
Sugar:
0.1
g
Vitamin A:
218
IU
Vitamin C:
3
mg
Calcium:
7
mg
Iron:
0.1
mg
I am not a health professional and nutrition data is calculated programatically. Accuracy may vary with product selection, calculator accuracy, etc. Consult a professional for the best information.