Coquito: Coconut Eggnog or Not Eggnog
One. Last. Treat. Coquito… Coconut eggnog. 'Cause one kind of eggnog is never enough.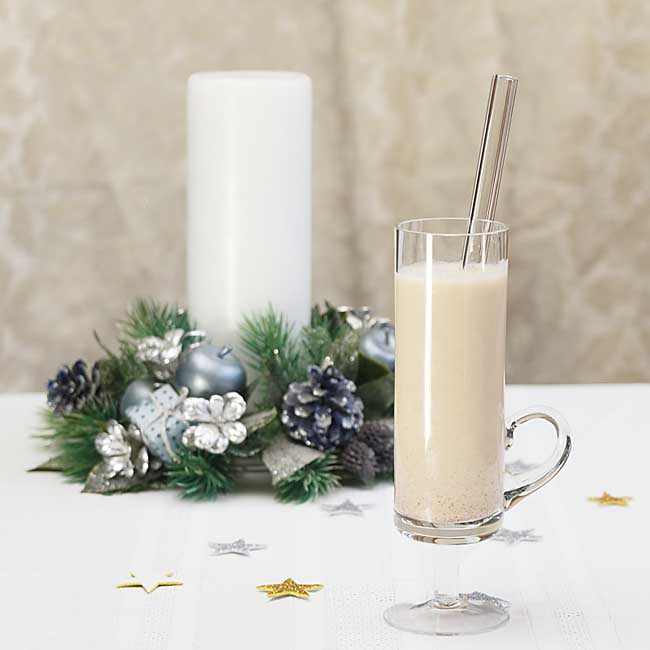 It's been quite the holiday eat-a-thon, err, season. With out-of-state college kids home for the holidays, life has felt like one big party—even between the formal parties!
Of course the season isn't over and it would never do to neglect New Year's Eve. So today I'm making Coquito, or coconut eggnog. And to help prepare for back to school, I am sharing some background and "controversy" surrounding it.
That's right, eggnog intrigue, right here on these pages.
What is Coquito?
Now in case you are a coconut eggnog newbie like me, I am going to start with a formal definition. Per Wikipedia "Coquito, meaning Little Coconut in Spanish, is a traditional Christmas drink that originated in Puerto Rico. The coconut-based alcoholic beverage is similar to eggnog, hence it is sometimes called Puerto Rican Eggnog."
Yes, imagine all the richness of eggnog with lovely coconut overtones. Deliciousness, right?
Now despite the comparison to eggnog, many coquito recipes contain no egg, which brings us to the first controversy… to egg or not to egg.
To Egg or Not to Egg
Since I'm pretty convinced that the original version of coquito probably didn't contain egg, I decided to start with an egg-free version. In my best America's Test Kitchen mode I threw all the ingredients into the blender and whizzed up. It was delicious.
But floating all over the top, were unappealing clumps of fine coconut oil slivers—which led to quick rejection by (both of) my tasters. I tried heating and whisking but as soon as it cooled down again, the clumps returned.
Now since this drink was originally from Puerto Rico, I had to wonder if in a warmer climate, the clumps would be softer and less of a problem (though the drink is supposed to be refrigerated). But clearly in a Wisconsin winter, this would have to be strained. Straining resulted in a lower fat version which was still delicious and rich tasting. But somehow removing the lovely coconut oil felt a little wrong.
So on to version two. I added egg yolks this time, cooking and whisking until thickened. Then I let it cool. Would the clumps return? In the end there were just a couple clumps that were easily whisked out. And the drink was even richer and creamier. Yum!
My conclusion. Everyone liked the egg recipe best. But in a hurry, I'd happily make the egg-free version–using a low fat coconut milk for fewer clumps and straining those out.
Regarding Rum
The next topic heating up the forums was how much rum to add. Make it fairly mild, per some. Make it super-boozy—almost undrinkable, per others, then let it sit in the 'fridge for a week before drinking to mellow.
Here I will put in my personal two cents, and say don't add the rum until you serve. This drink is amazing which means your tea-totaling aunt and 6 year old nephew are all going to want a glass. And remember, 'tis the season to be good to your designated driver.
Of course, on the opposite side of that argument, I did consider that adding rum might help to preserve the drink. But, here in my world, anything this good is lucky to last 48 hours. Yeah, what was I thinking?
Finally there is some minor discussion about what type of rum to use. Since my liquor cupboard holds spiced rum, white rum, dark rum, Puerto Rican rum and Midwest Norwegian-American rum made from Minnesota sugar beets, I could do some serious additional trials. Alas, that will have to wait for next year. But in the meantime don't buy a special variety of rum for this. Unless you just want more rum.
'Cause Coquito Coconut Eggnog is going to be good–no matter what.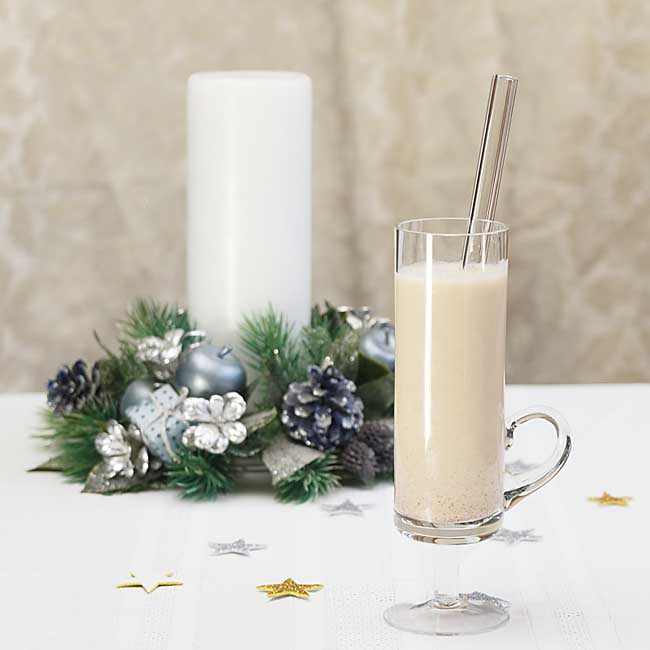 Coquito Coconut Eggnog
2018-12-30 15:18:15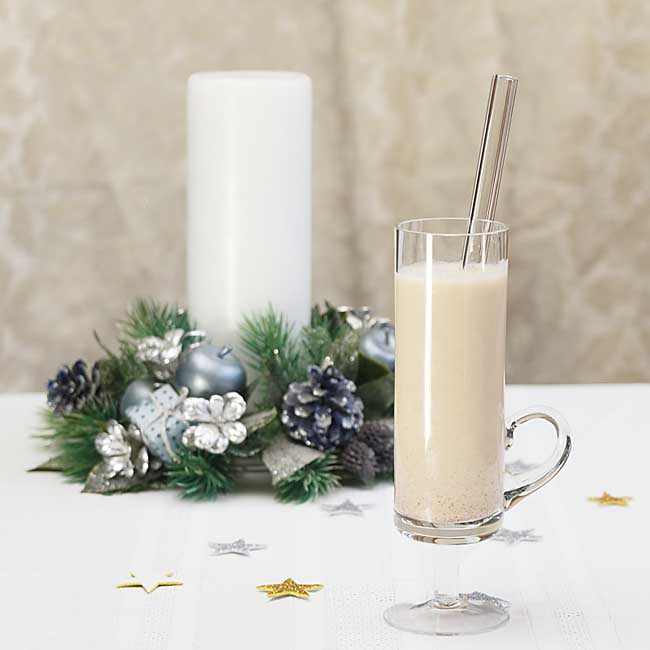 Serves 6
Coquito, coconut eggnog, a blend of coconut, sweetened condensed & evaporated milks. Egg optional. 'Cause one kind of eggnog is never enough.
Nutrition Facts
Amount Per Serving
* Percent Daily Values are based on a 2,000 calorie diet. Your Daily Values may be higher or lower depending on your calorie needs.
Ingredients
1 12 oz can evaporated skim milk
1 t cinnamon
1 t vanilla
4 egg yolks
1 14 oz can sweetened condensed milk
1 13.5 oz. can coconut milk
Add rum to taste when serving (optional)
Instructions
Whisk together all ingredients except rum, or mix in blender.
Heat on medium in a medium saucepan whisking occasionally until it starts to thicken. Then whisk continuously until mixture coats the back of a spoon, about 175F.
Cool then serve, with or without added rum.
Refrigerate leftovers.
Art of Natural Living https://artofnaturalliving.com/