Made with jarred salsa, fresh tomato, olives and capers on French bread, Fusion Bruschetta is an easy appetizer that tastes like you chopped all day.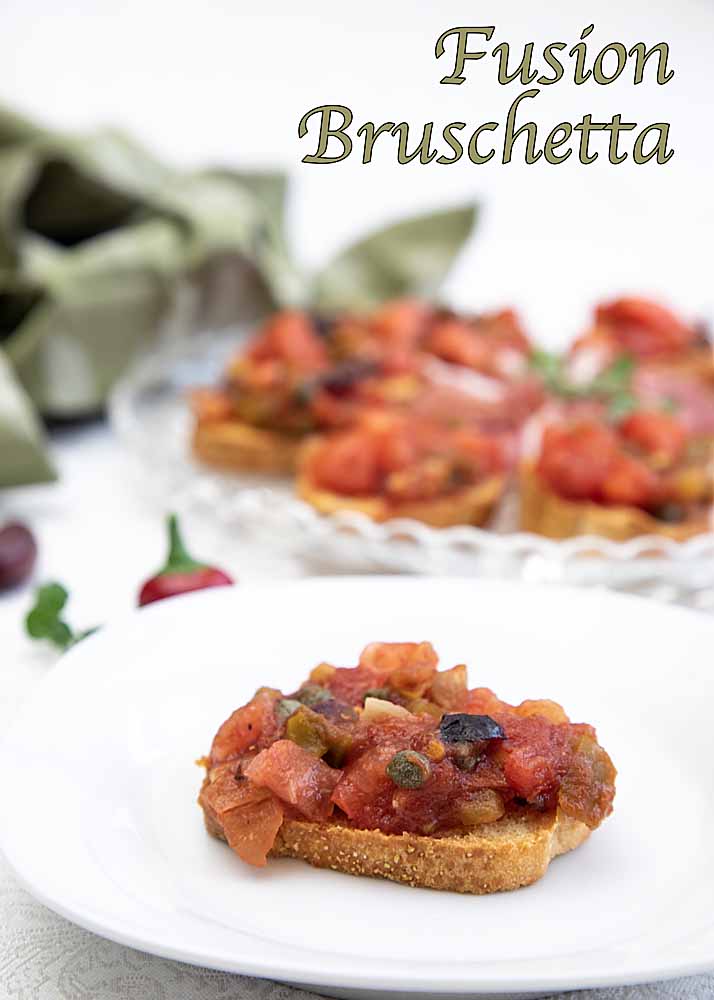 I think of New Year's Eve appetizers as glorious. Over the top. Choux pastry with salmon, a perfect shrimp topped with a lemon curl, an entire wheel of cheese.
But all of that style is time-consuming. So it really helps to have a few recipes that are high on flavor but easy to make. Enter Fusion Bruschetta.
The recipe comes from friends we vacationed with in Captiva last winter. It was a wonderful trip, relaxing and beautiful! We're going again with the kids.
Now one of the lovely surprises of the vacation was all the cooking-among-friends that occurred. Lots of delicious food with lots of fun couples! They do call this paradise!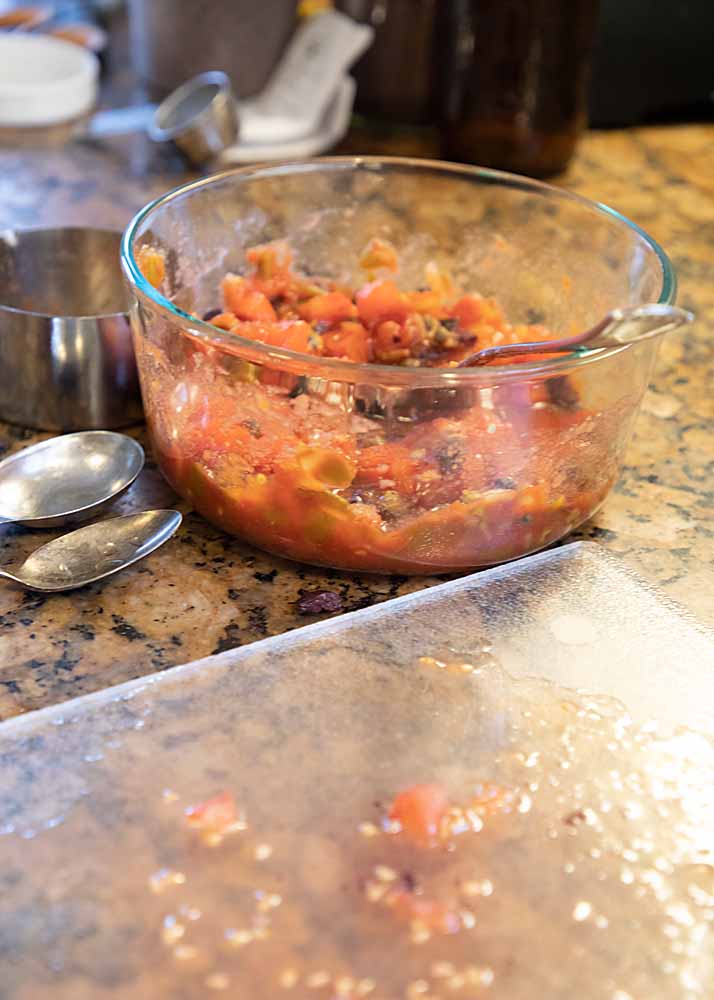 I decided to name this appetizer "fusion" bruschetta because it combines elements of Mexican and Italian cooking. They meld perfectly in this.
And as promised, ready in a flash.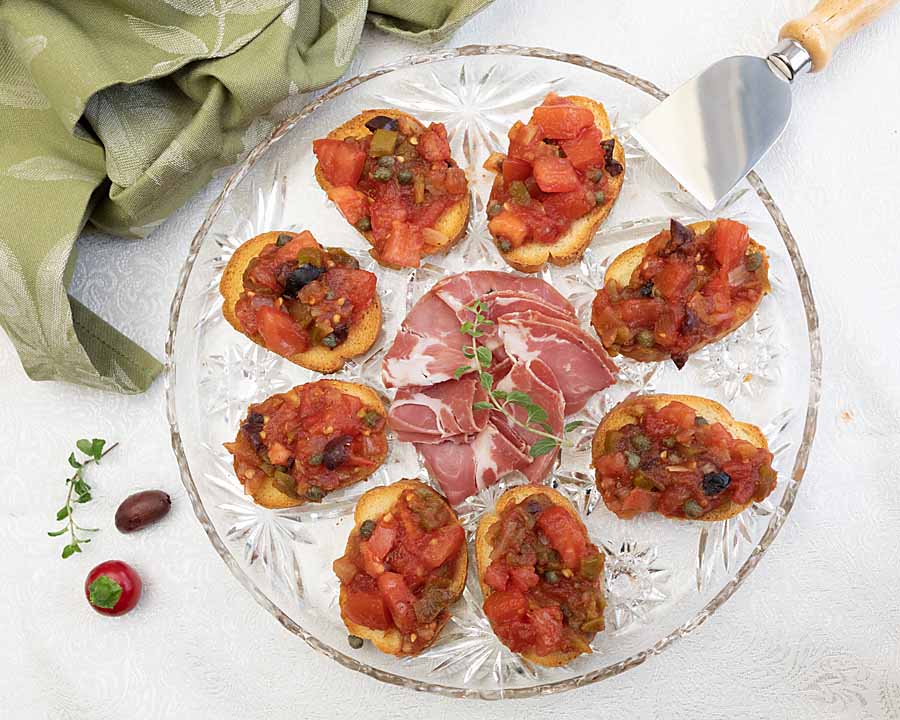 Fusion Bruschetta
2019-11-30 23:00:29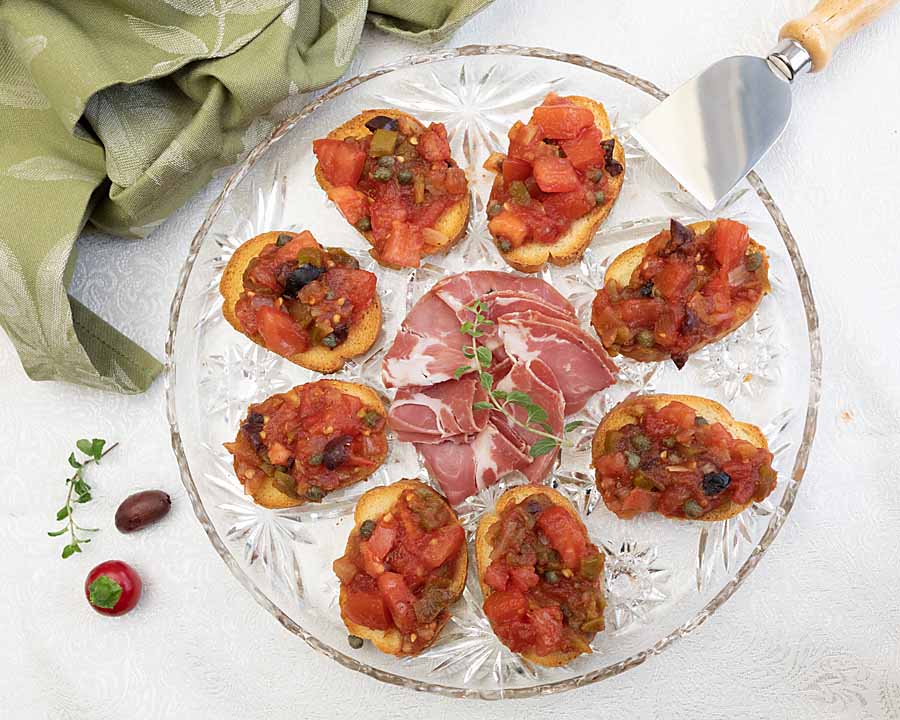 Serves 14
Nutrition Facts
Amount Per Serving
* Percent Daily Values are based on a 2,000 calorie diet. Your Daily Values may be higher or lower depending on your calorie needs.
Ingredients
1/2 loaf French bread
1 cup medium "chunky" salsa
6 olives, ideally Kalamata olives
1 Tablespoon capers
1 medium tomato
Instructions
Preheat oven tp 400 F.
Slice French bread into 1/3 inch slices, then toast in hot oven until crisp.
Chop olives and tomato, then mix with salsa and capers
When bread slices are ready top with a Tablespoon or two of tomato mixture
Notes
Servings will vary depending on the slice of your bread slices.
Art of Natural Living https://artofnaturalliving.com/
New Year's Appetizers
We share Recipes From Our Dinner Table! Join our group and share your recipes, too! While you're at it, join our Pinterest board, too!