Honey Sweetened Homemade Cranberry Juice
Honey sweetened homemade cranberry juice is a snap to make and has just three ingredients (cranberries, water & honey)! Perfect for the holidays or anytime!
Cranberry juice is a holiday favorite—even more so if you are eating local in Wisconsin! While cranberry juice can be more natural than many commercial foods, cranberries are seriously tart. This means that nearly everything you find is going to have some form of sweetener.
Many commercial cranberry juice brands use high fructose corn syrup and even the "natural" versions tend to use conventional grape or apple juice. Yup, two fruits on the dirty dozen list of contaminated fruits and vegetables!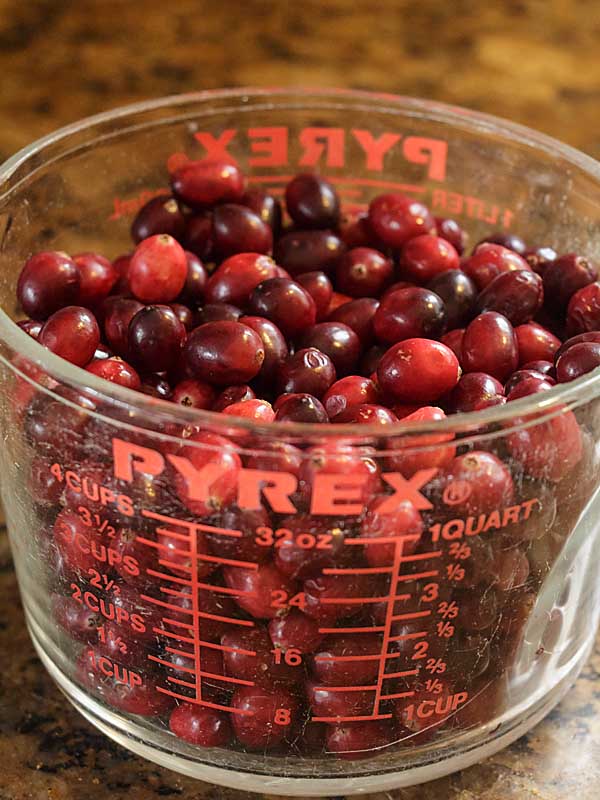 Of course, cranberries ARE one of the bonuses of eating local in Wisconsin. And when I made my announcement, one of my book club members chimed right in. She had grown up in the cranberry region of the state and suggested I stock up for the vitamin C. Brilliant!
I based this recipe on my cranberry sauce, but used extra water and cooked it less, then strained off the juice. Next, I sweetened it to taste with some local honey—I started at about ¼ cup and ended around 1/3. Feel free to match your own tastes.
I didn't want to waste the nutritious pulp that was left after I strained the juice, so I added some extra honey to that and used it in yogurt over the next couple weeks.
I always worry that cooking local would be pricy, so I decided to do the math on this. I bought organic cranberries on sale and used two 7.5 ounce containers that were $5. At bulk prices, the honey was under $1. In the end my homemade cranberry juice compared favorably to organic juice on the internet which ranged from $6-$12/quart. And I got bonus pulp (kind of like chunky cranberry sauce) for free.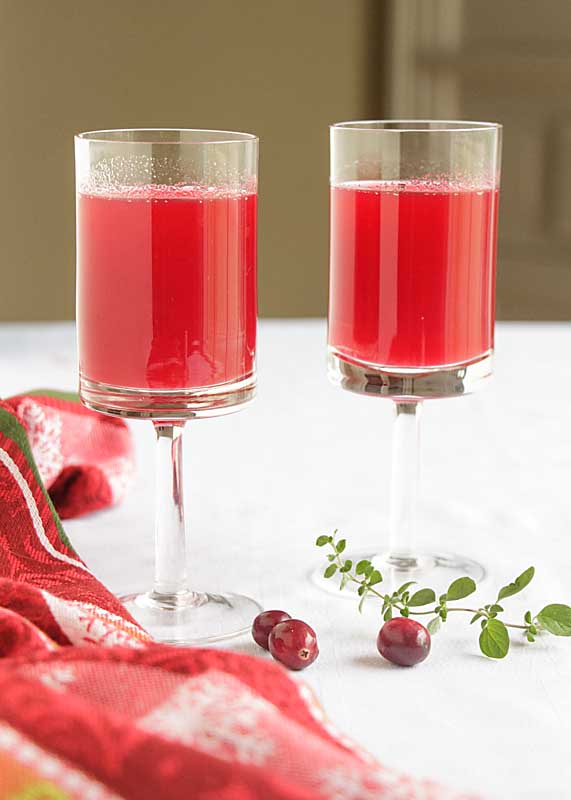 Homemade Cranberry Juice
2017-12-22 12:26:00
Serves 8
Nutrition Facts
Amount Per Serving
* Percent Daily Values are based on a 2,000 calorie diet. Your Daily Values may be higher or lower depending on your calorie needs.
Ingredients
4 cups cranberries (fresh or frozen)
4 cups water
1/3 cup honey (see note)
Instructions
Bring cranberries and water to a boil in a medium-large saucepan. Cook until cranberries are fairly broken down, about 15 minutes.
Strain the juice off and sweeten it with honey to taste while still warm. Cool in the refrigerator.
If desired, you can sweeten the remaining pulp with 1-2 Tablespoons of honey, refrigerate and use for pancakes or yogurt.
Notes
Serving size is 4 ounces and doesn't count the leftover pulp.
Art of Natural Living https://artofnaturalliving.com/