(Lime or) Lemon Ginger Honey in a Jar
A simple recipe for lime or lemon ginger honey tea–ready in a jar when you need it. Just add hot water–who likes a nice hot winter drink!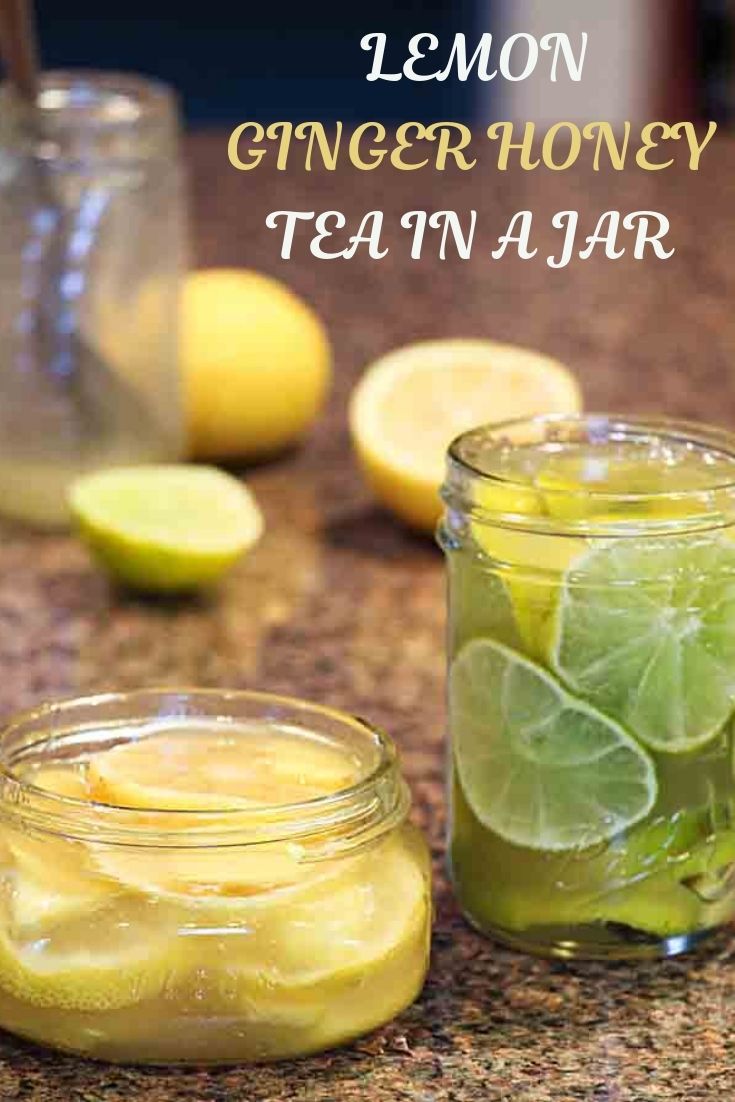 Did you hear the news? The incidence of influenza is down this year. Apparently, all that troublesome social distancing has a fringe benefit.
But I'm still going to make my Lemon Ginger Honey Tea! Even in good health, it makes a great comfort food! And I'm always up for a nice winter drink!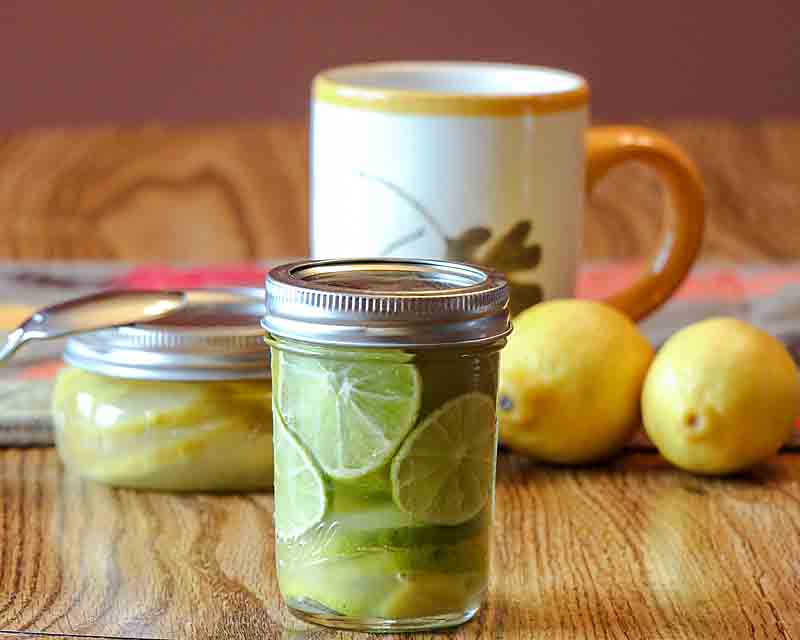 So I decided it's time to update and re-share this recipe!
The recipe is super easy since you make it once, store in the refrigerator, then scoop some out anytime you want a nice cup of lemon ginger honey tea. Like, maybe, every day?
How to Make Lemon Ginger Honey Tea in a Jar
You start by slicing lemons (or limes) and ginger. I try especially hard to use organic for this since the peel goes in as well.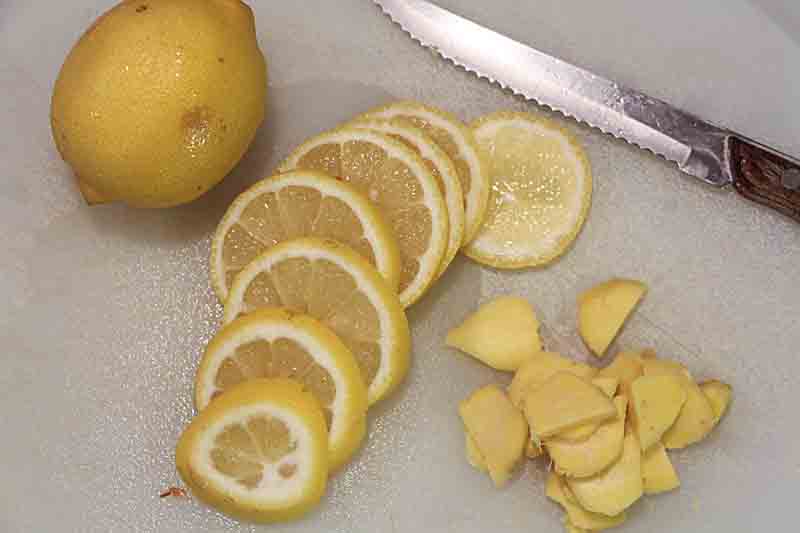 Layer them in a jar and cover with honey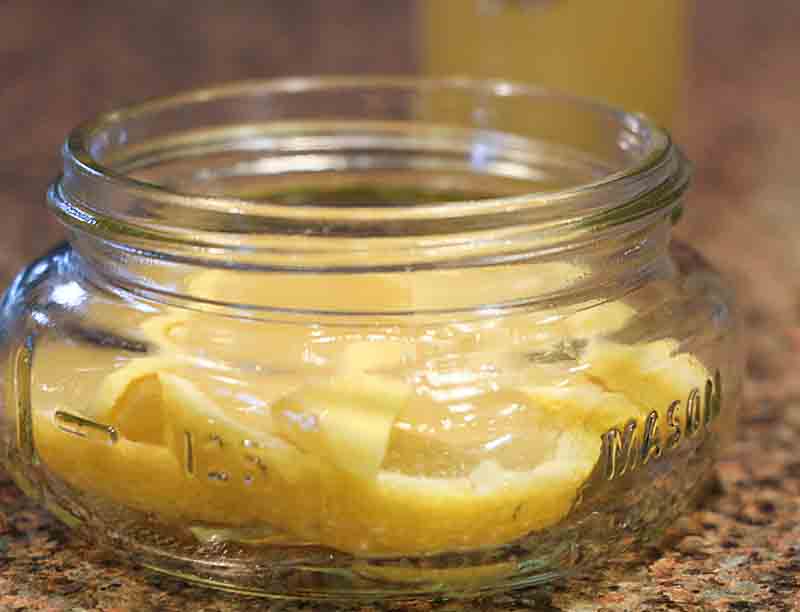 As the mix sits in your refrigerator, the flavors blend and the honey changes from a molten gold gel to a smooth liquid.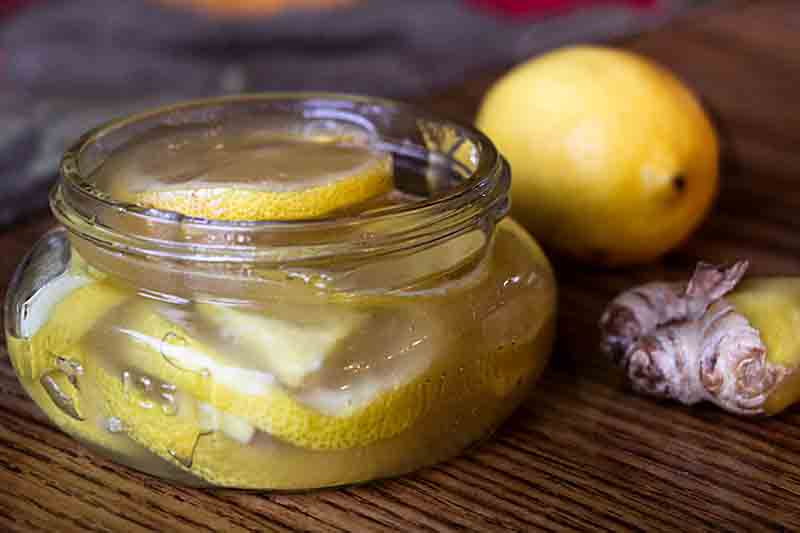 Then, whenever a cold (or simply the mood) hits, you spoon some out, then add hot water for a completely natural hot tea. How easy is that!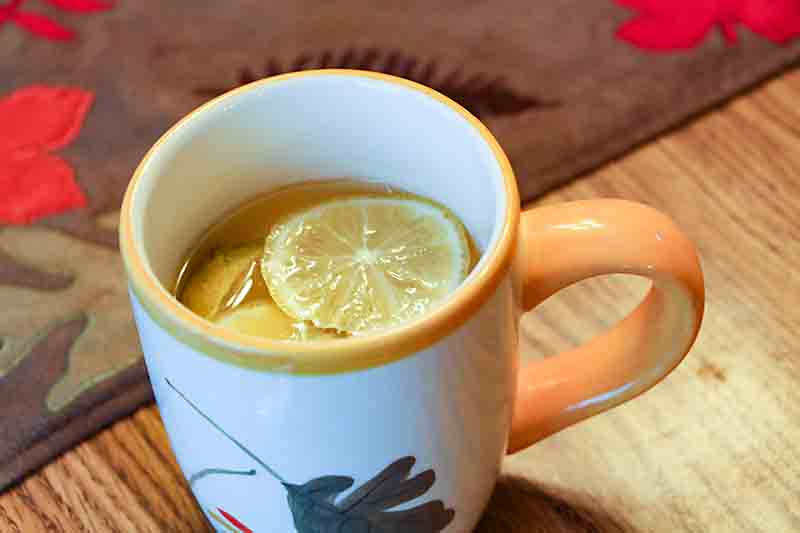 Now I recommend that you store this in the refrigerator, or it may ferment. While fermented foods have their value, you need to know how to prepare them safely–and a slightly boozy "tea" may have a different flavor and not be what you want to serve your ailing child!
Lime or Lemon Ginger Tea Ingredients
This started as a lemon tea recipe, but I made it with limes my first time, because I couldn't find organic lemons. Yes, my daughter's admonition about "not steeping pesticides" kept ringing in my ears. If you have both lemon and lime available, pick whatever suits your fancy–or do both!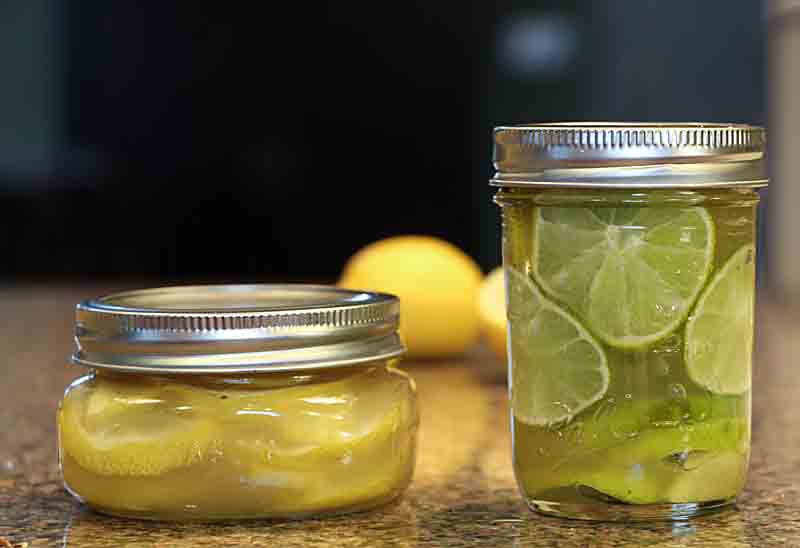 I always have ginger root waiting in my freezer. Did you know that ginger root freezes beautifully? Just wrap well (I slip into a zip loc) and cut off a piece any time you want a flavor boost.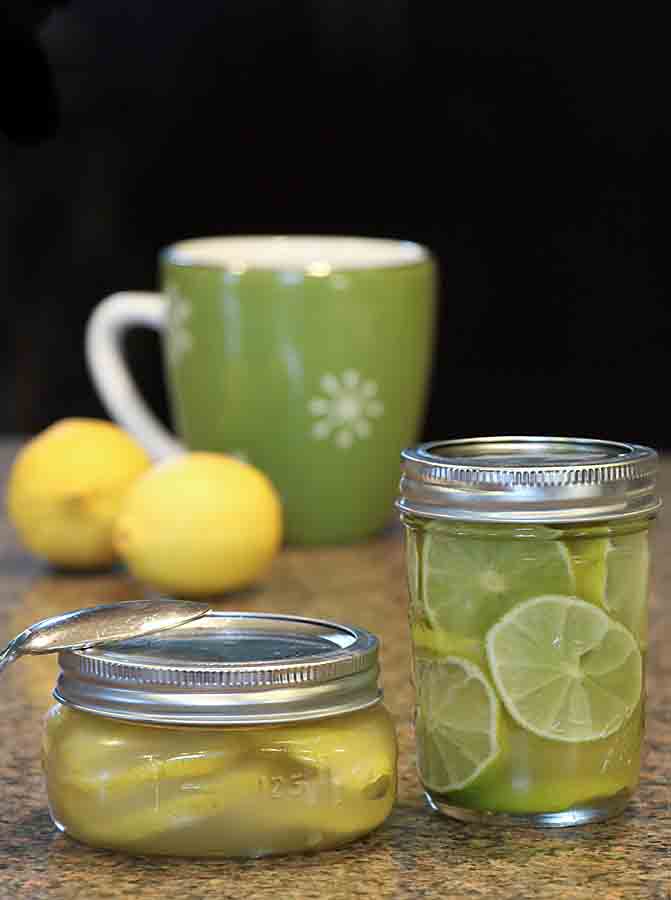 The final ingredient is honey–see I told you this was easy! If you go with raw honey, you may find that it has crystalized. Using crystalized honey is just fine in this recipe. It will probably re-liquify, but if not, you are adding hot water when you prepare which will liquify it then.
Yup, now I'm ready for winter!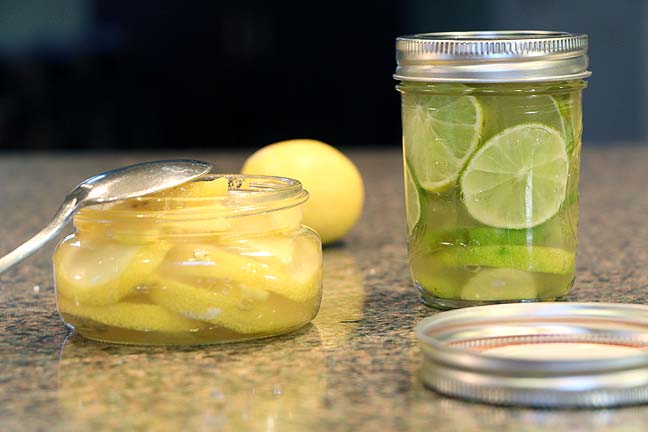 (Lime or) Lemon Ginger Honey in a Jar
A simple recipe for "tea in a jar." Perfect when cold weather arrives.
Ingredients
1

lemon

1

in

piece of ginger

1/2

c

honey
Instructions
Slice lemon thinly.

Peel and slice ginger.

Layer ginger and lemon slices in a 1 cup jar and top with honey. Place in refrigerator for 8 hours for flavors to blend.

To serve, spoon out a heaping spoonful of honey, lemon and ginger slices and place in a mug. Top with boiling water, stir, let sit for a few minutes, then serve.
Notes
Tips: Don't over stuff the jar with lemons and ginger--you should leave enough room for honey. As the jar gets emptier, you can add additional honey if desired.
You can substitute 2 limes for the lemon--it's delicious too!
I am not a health professional and nutrition data is calculated programatically. Accuracy may vary with product selection, calculator accuracy, etc. Consult a professional for the best information.
Creative Citrus Recipes
We share Recipes From Our Dinner Table! Join our group and share your recipes, too! While you're at it, join our Pinterest board, too!