Low-Carb Cauliflower Mac n Cheese
Rich and cheesy, Low-Carb Cauliflower Mac n Cheese, means it's easy to have delicious comfort food. Even if you are doing keto or gluten-free.
When I told my youngest that I was making low-carb cauliflower mac n cheese, she looked at me with scorn. That's just cheesy cauliflower, was her retort.
But back on a keto diet (after a brief Covid-food-shortage break), I was in need of some new comfort food. And since my Sunday blogging group was doing Mac n Cheese, that was the place to start.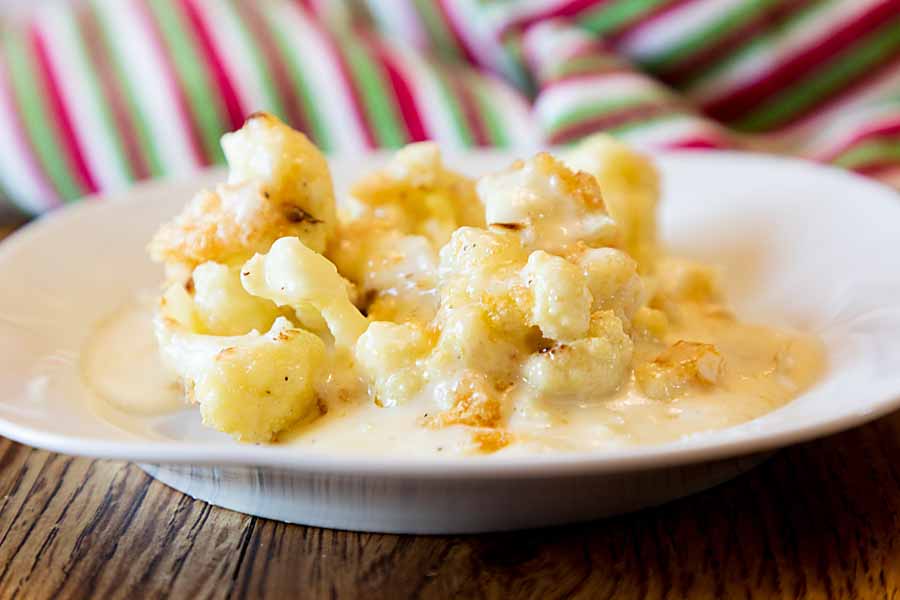 I found a recipe on Delish that basically converted one of the popular regular mac recipes to keto. I simplified it just a little bit, then added bacon (on my second try, so not in the pictures).
Yes, since the only time you can eat bacon guilt-free is on keto, I intend to make the most of this!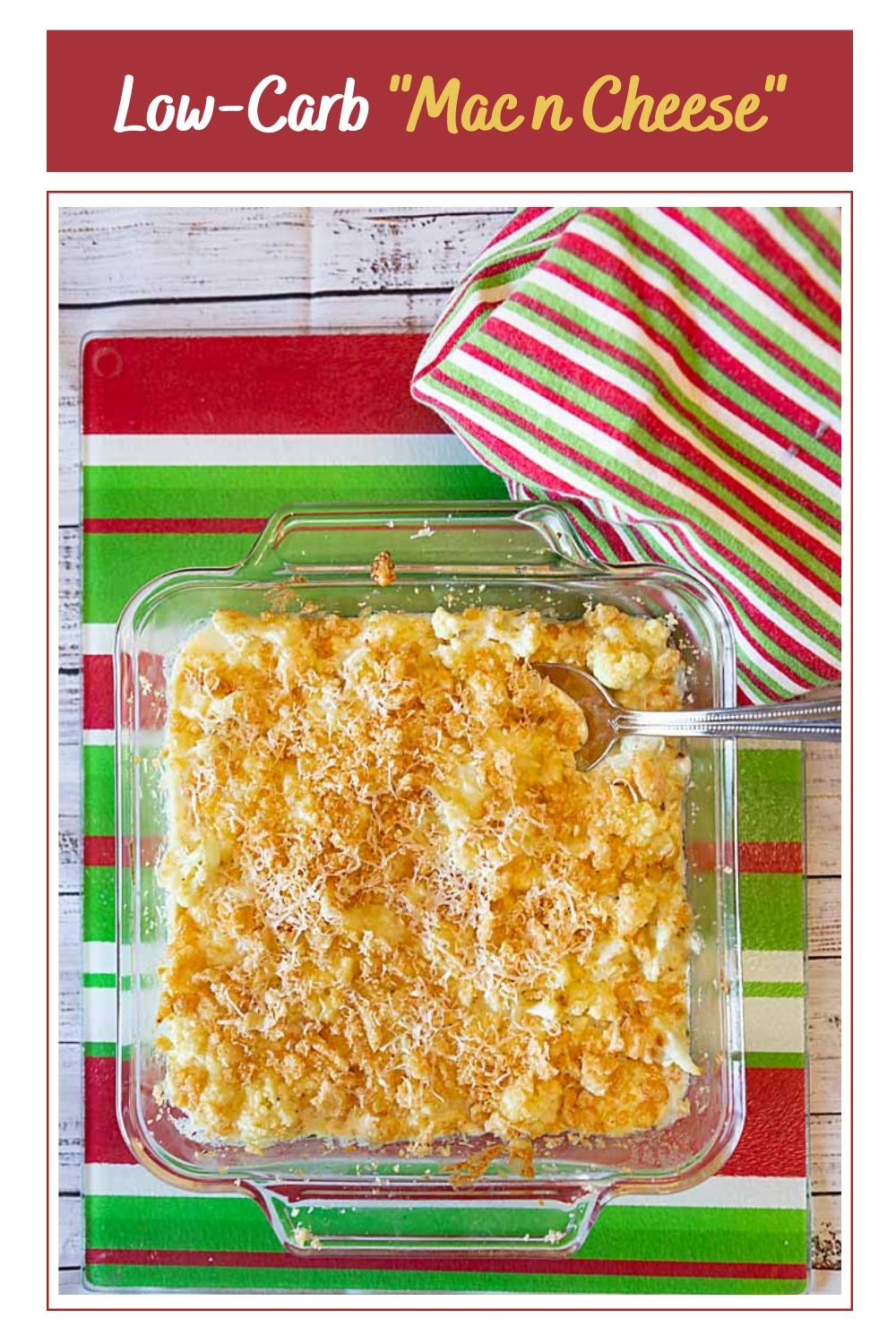 Now back in my first round of keto I admit to having a couple nutrition concerns. Since all of my meat comes pastured right from the farm, I was less worried about fat than some. But I did struggle sometimes to get in my vegetables and calcium.
Loaded with cauliflower and cheese, this dish scores on both accounts. And pretty sure I'll be serving this after keto too. I'll just call it Cheesy Cauliflower then.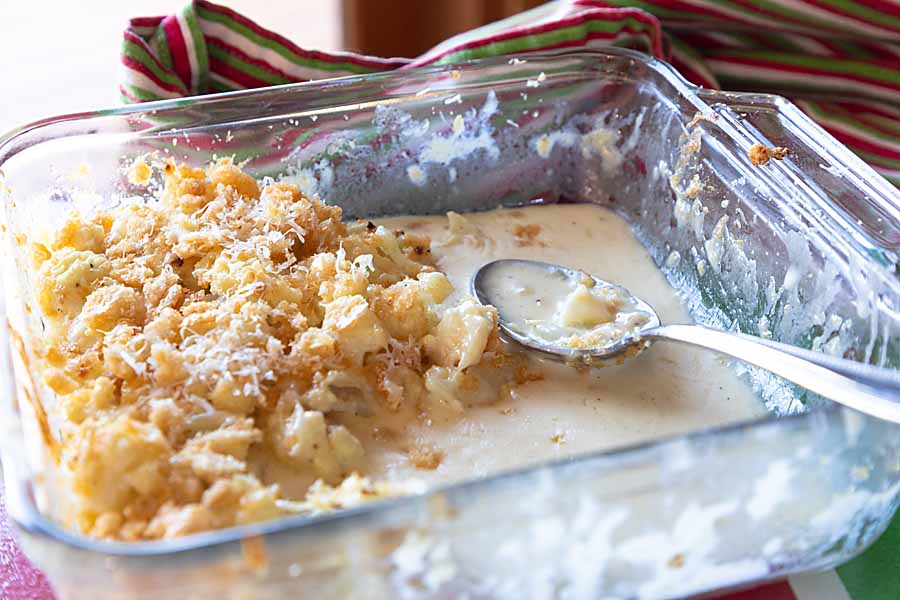 Low-Carb Cauliflower Mac n Cheese
Prep Time: 15 minutes

Cook Time: 40 minutes

Total Time: 55 minutes

Rich and cheesy, Low-Carb Cauliflower Mac n Cheese, means it's easy to have delicious comfort food.  Even if you are doing keto or gluten-free.
Ingredients
1 T Butter, for baking dish
1 medium heads cauliflower, cut into bite sized pieces
2 tbsp. extra-virgin olive oil
Salt, pepper
½ cup heavy cream
3 oz. cream cheese, cut into cubes
2 cups shredded cheddar
1 cup shredded Gruyere
¼ cup bacon bits (optional)
1 cup crushed pork rinds (can sub panko bread crumbs)
2 Tablespoons finely grated Parmesan
2 tbsp. freshly chopped parsley, for garnish (optional)
Instructions
Preheat oven to 425F.

On a rimmed baking sheet toss cauliflower with 2 tablespoons oil, salt and pepper. Spread cauliflower out and roast until just starting to brown, about 15 minutes. Reduce heat to 375 F.

While cauliflower is roasting, heat cream in a large saucepan. Add cream cheese cubes and stir until melted. Gradually add remaining cheese and stir until melted. Remove from heat, add bacon if using, then fold in roasted cauliflower. Taste and add salt and pepper if needed.

Butter an 8x8 baking dish. Transfer mixture to the baking dish.

Sprinkle cauliflower mixture with pork rind crumbs and finely grated parmesan. Bake until golden, about 15 minutes.

Garnish with parsley before serving if you can wait to dig in!
Notes
I used a white cheddar since that was what I had.  But a yellow cheddar would result in a richer color, so that is what I'll try to use in the future.
Nutrition Information:
Yield: 4 Serving Size: 1
Amount Per Serving: Calories: 729Total Fat: 61gSaturated Fat: 32gTrans Fat: 1gUnsaturated Fat: 25gCholesterol: 160mgSodium: 1157mgCarbohydrates: 13gFiber: 4gSugar: 5gProtein: 34g

Nutrition data accuracy may vary with product selection, calculator accuracy, etc. Consult a professional for the best information.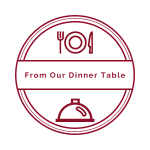 Magnificent Mac and Cheese
We share Recipes From Our Dinner Table! Join our group and share your recipes, too! While you're at it, join our Pinterest board, too!