Russian Tea with Natural Options!
Hot, sweet & flavored with orange, lemon, cinnamon & cloves, Russian Tea makes a warming & restorative winter beverage. AKA Friendship Tea.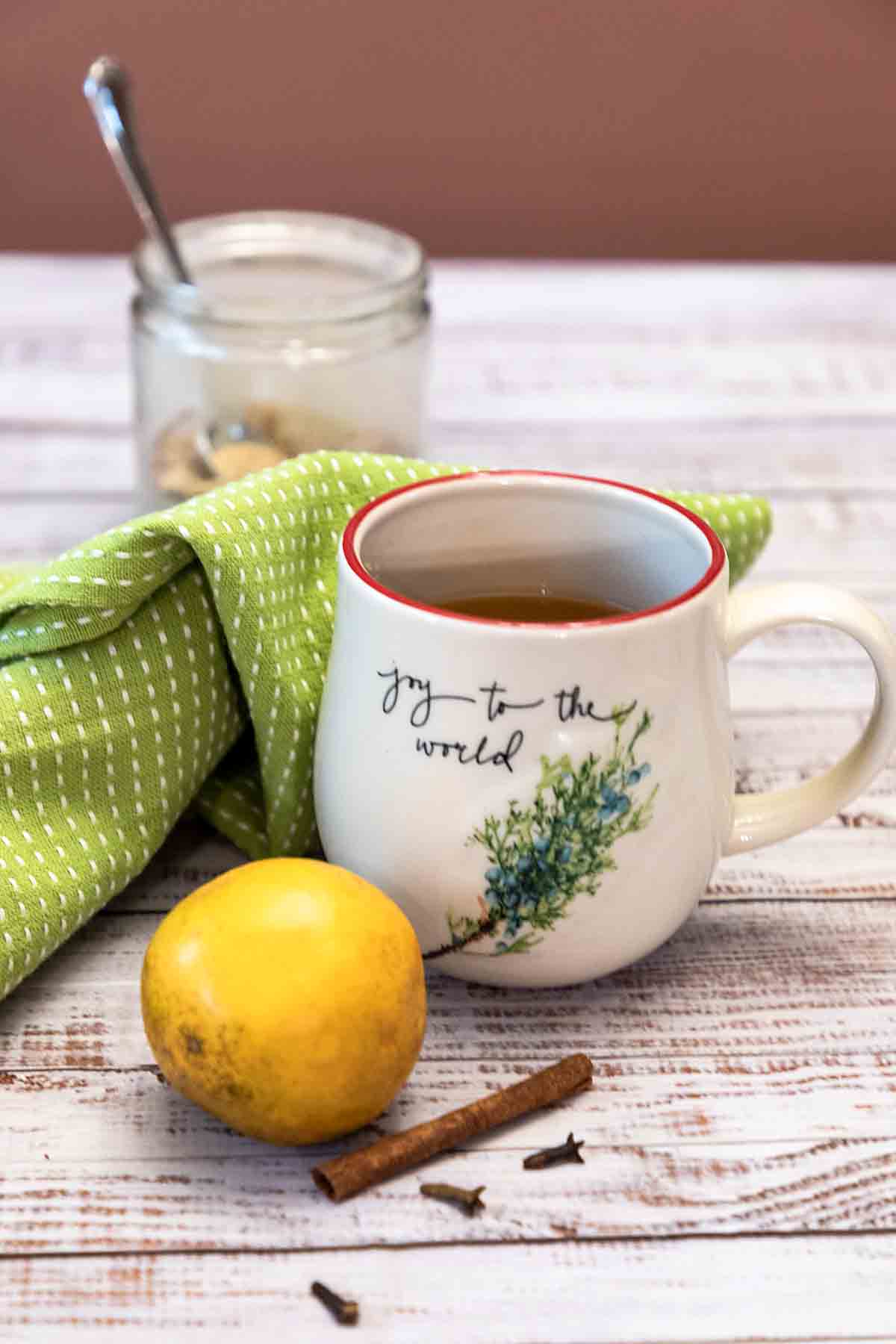 It's a drink I remember fondly. Brought by a friend and poured from a thermos after a cold winter ballet class, it was amazingly restorative following the brutal workout!
I've thought about the drink over the years and my one hesitation in making it now was the ingredient list. With Tang orange drink plus lemonade mix, it was both high in sugar and far from natural. In my teens, I could handle it, with a heavy dance schedule and youth on my side.
Now, fighting middle-aged spread, not so much.
So, I gave it a makeover with options you can pick depending on your specific dietary goals. Where there's a will there's a way!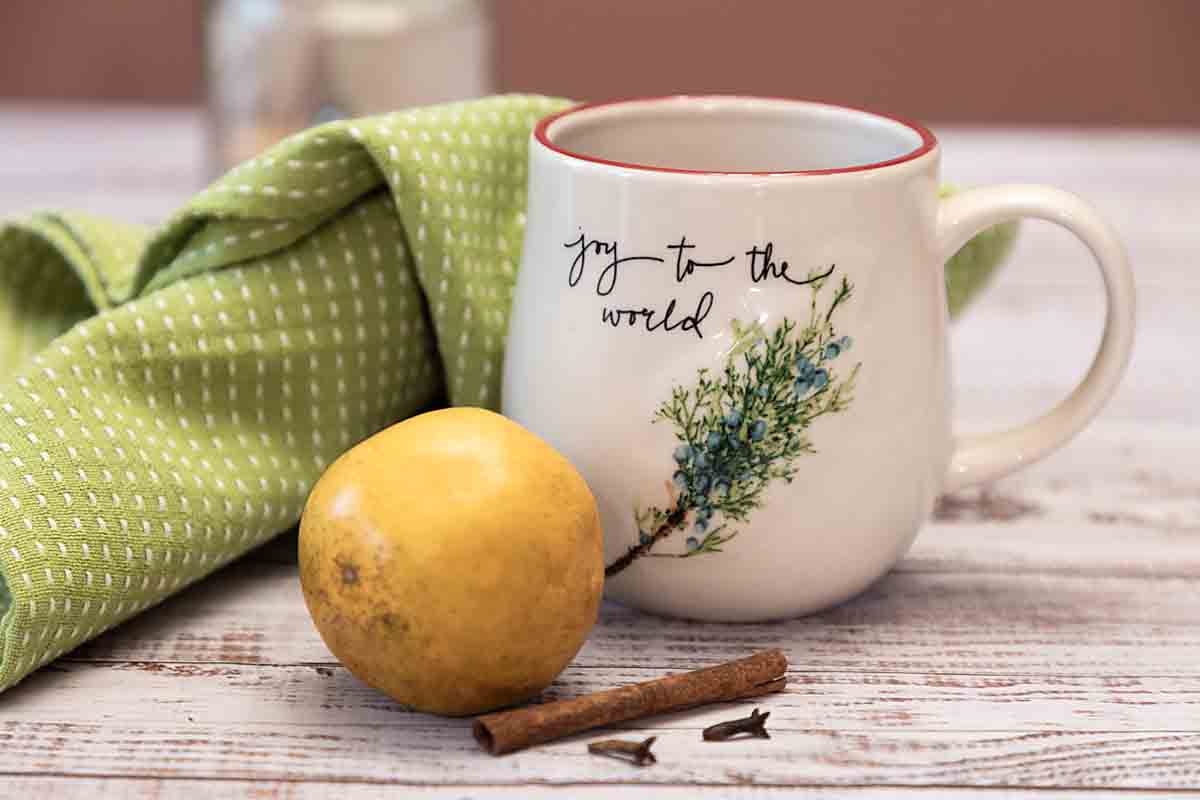 What is Russian Tea?
This version of "Russian Tea" is a drink popular in the U.S., especially in the South. It's usually made from instant tea, sweetened orange powder (usually Tang), lemonade mix and spices. Sometimes it's even made up fresh with orange juice, etc.
It doesn't have a strong connection to tea served in Russia though there is a tea there brewed from concentrate and served sweet, with lemon, that this may be partly derived from. And I've also heard it called "Friendship Tea" or "Spiced Tea" or "that tea with Tang"!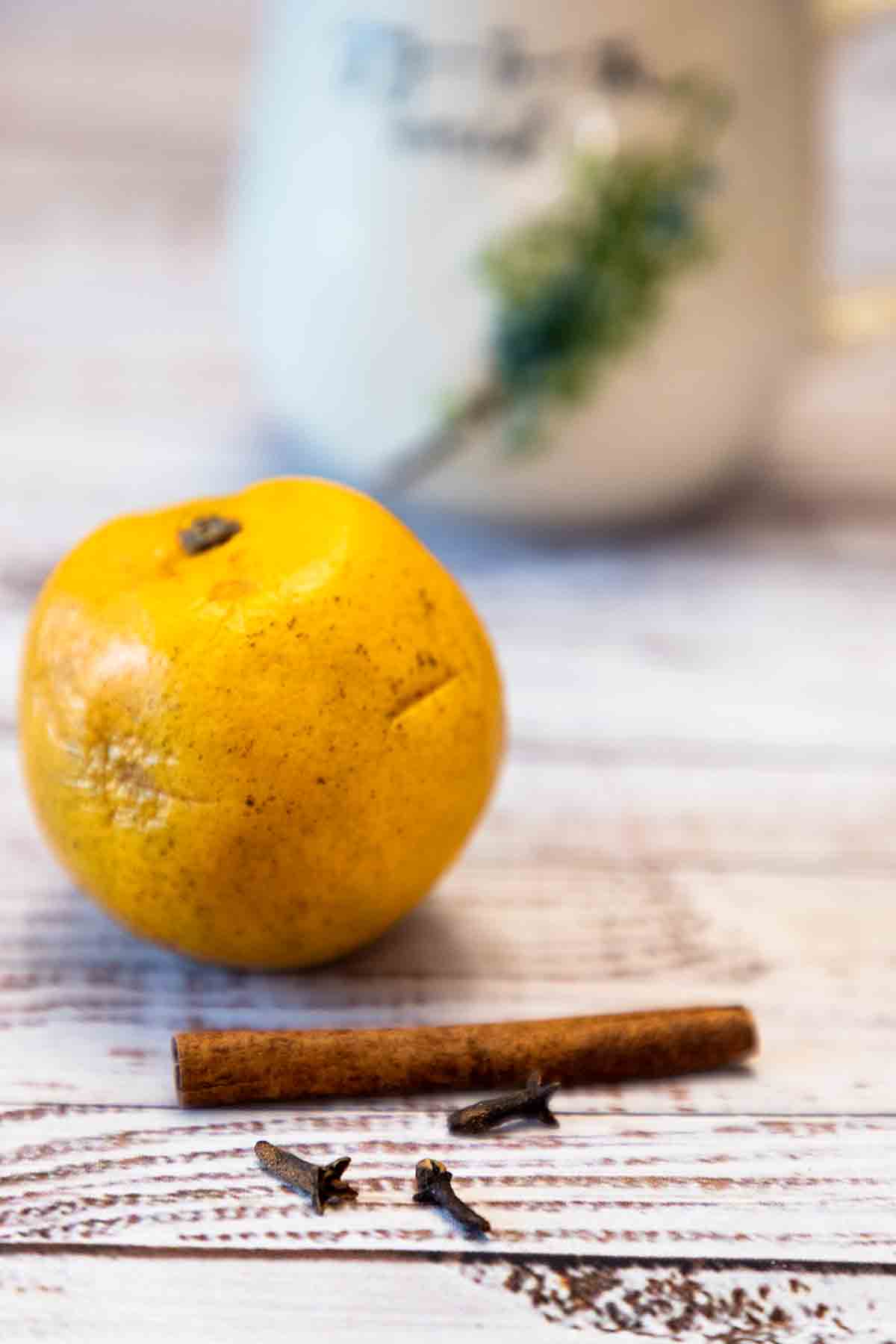 Why You'll Love This
Restorative. I'm really not sure why (especially now that I've removed the sugar from mine), but this drink is very restorative. Even though my ballet days are over, it's a wonderful reward on a cold winter night–or after any kind of busy and exhausting day!
Easy. The base jar is easy to mix up with just a few ingredients. And once it's done you just mix some into a mug of hot water.
Healthier. I was sure happy when they declared coffee (more or less) healthy! Now I love having another hot beverage that is guilt free!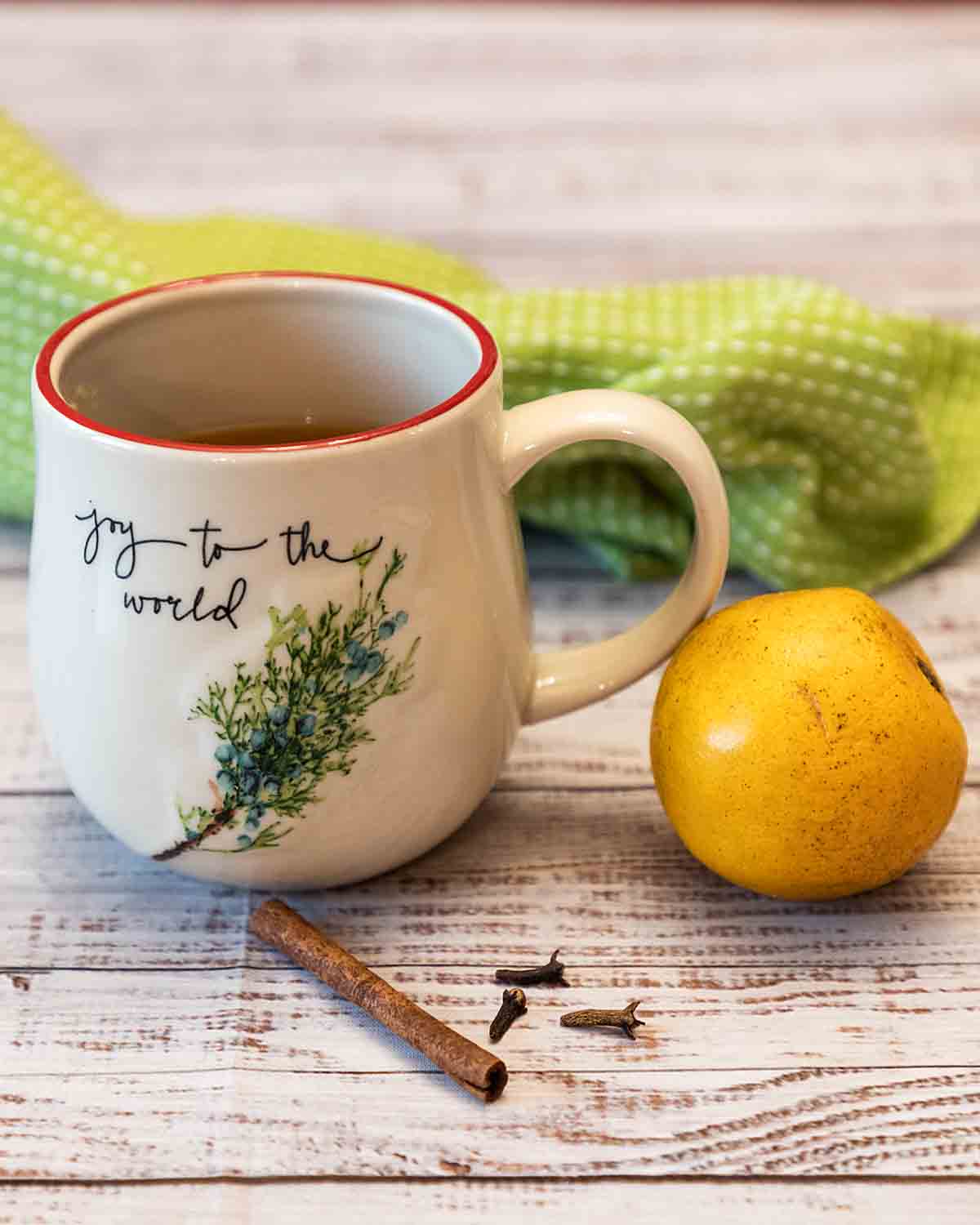 Looking for Natural Ingredient Options
The original recipe had two ingredients that were of more concern.The first was Tang Orange Drink, which lists the following ingredients:
SUGAR, FRUCTOSE, CITRIC ACID (PROVIDES TARTNESS), CONTAINS LESS THAN 2% OF NATURAL FLAVOR, ASCORBIC ACID (VITAMIN C), MALTODEXTRIN, CALCIUM PHOSPHATE, GUAR AND XANTHAN GUMS (PROVIDE BODY), SODIUM ACID PYROPHOSPHATE, ARTIFICIAL COLOR, YELLOW 5, YELLOW 6, BHA (TO HELP PROTECT FLAVOR).
The mix, once dubbed "the drink of the astronauts," was still "modern" in the mid-70s when I drank this.
But now I ended up using some Tangerine juice powder plus a Monkfruit/Erythritol sweetener that measures like sugar. Sugar or other sweeteners could also be used in place of the Monksfruit/Erythritol blend.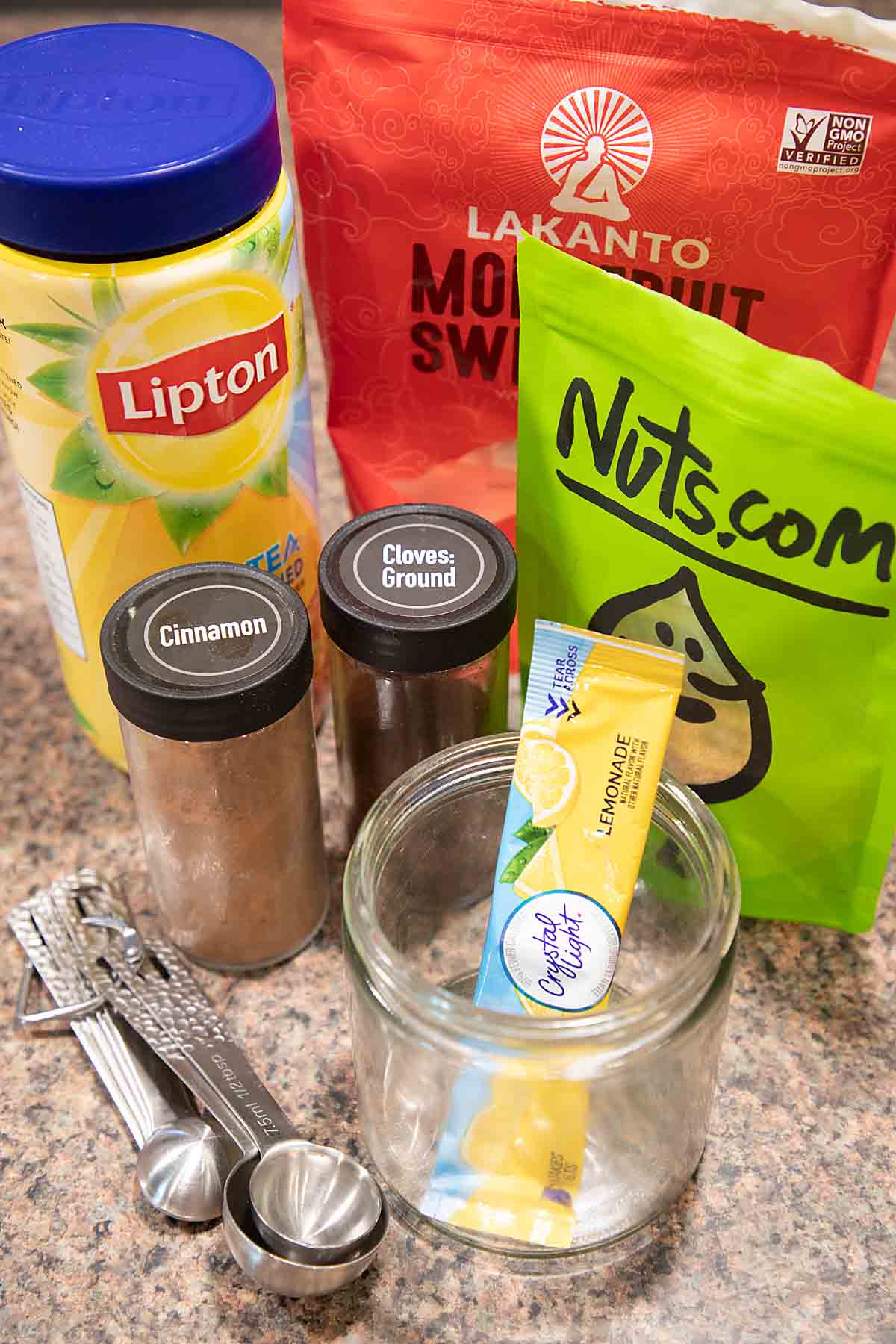 Now as a heads up, the tangerine juice powder doesn't fully dissolve in the hot water. But the beautiful orange flavor was still there, either by partly dissolving or steeping. I ignored a very small amount of residue left, like ignoring the cocoa that sinks to the mug bottom. But the final taste was just as I remembered.
Lemonade Options
The next ingredient on my swap list was the lemonade mix. Here, I have tried a few options. I first used diet Crystal Light to reduce the calories but I prefer to avoid aspertame, so I wanted some alternatives. I next checked out Pure CItrus Lemon, which is sweetened with stevia and a hint of sugar–which I liked. And finally I tried powdered lemon juice plus sweetener like I did for the Tang (allulose with monkfruit this time). I also liked this.
And if you're not avoiding sugar, of course you can consider a packaged option with sugar.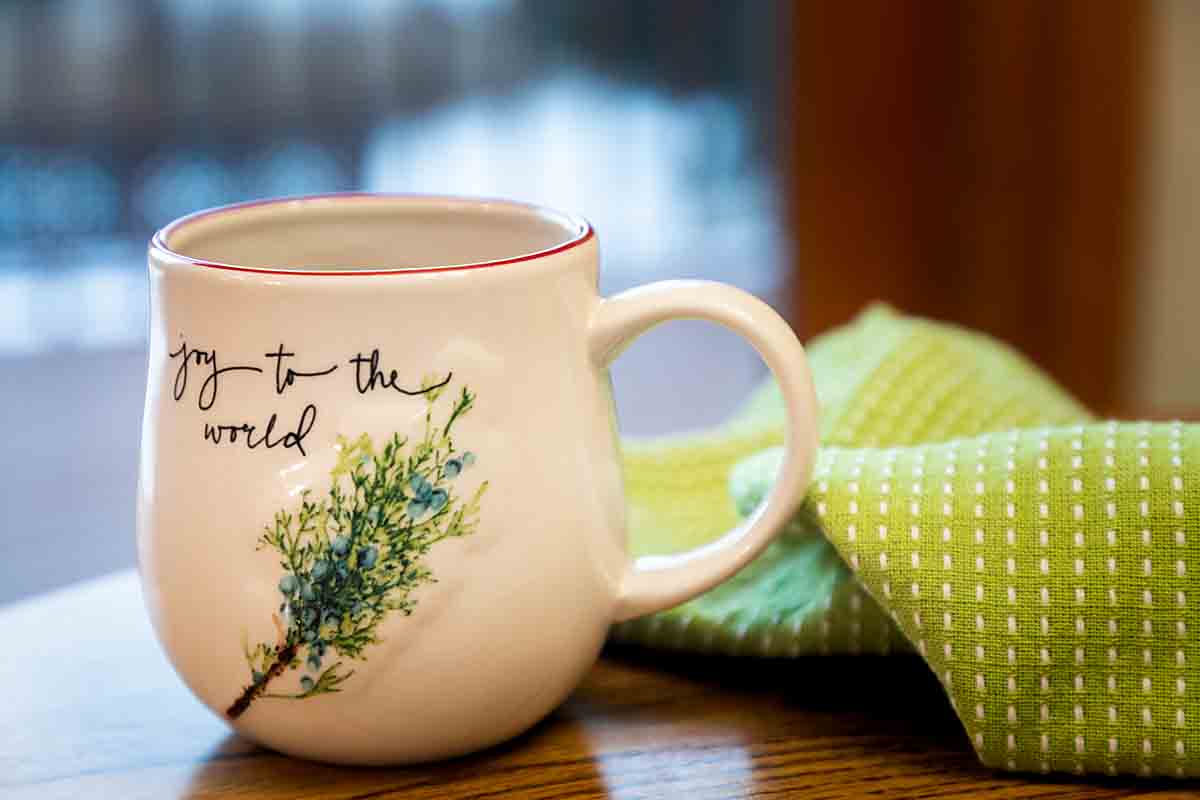 How to Make Russian Tea
Russian Tea is super easy to make and my recipe will make about 12 large cups of tea. You start by mixing the dry ingredients, then stir or cover and shake to mix well.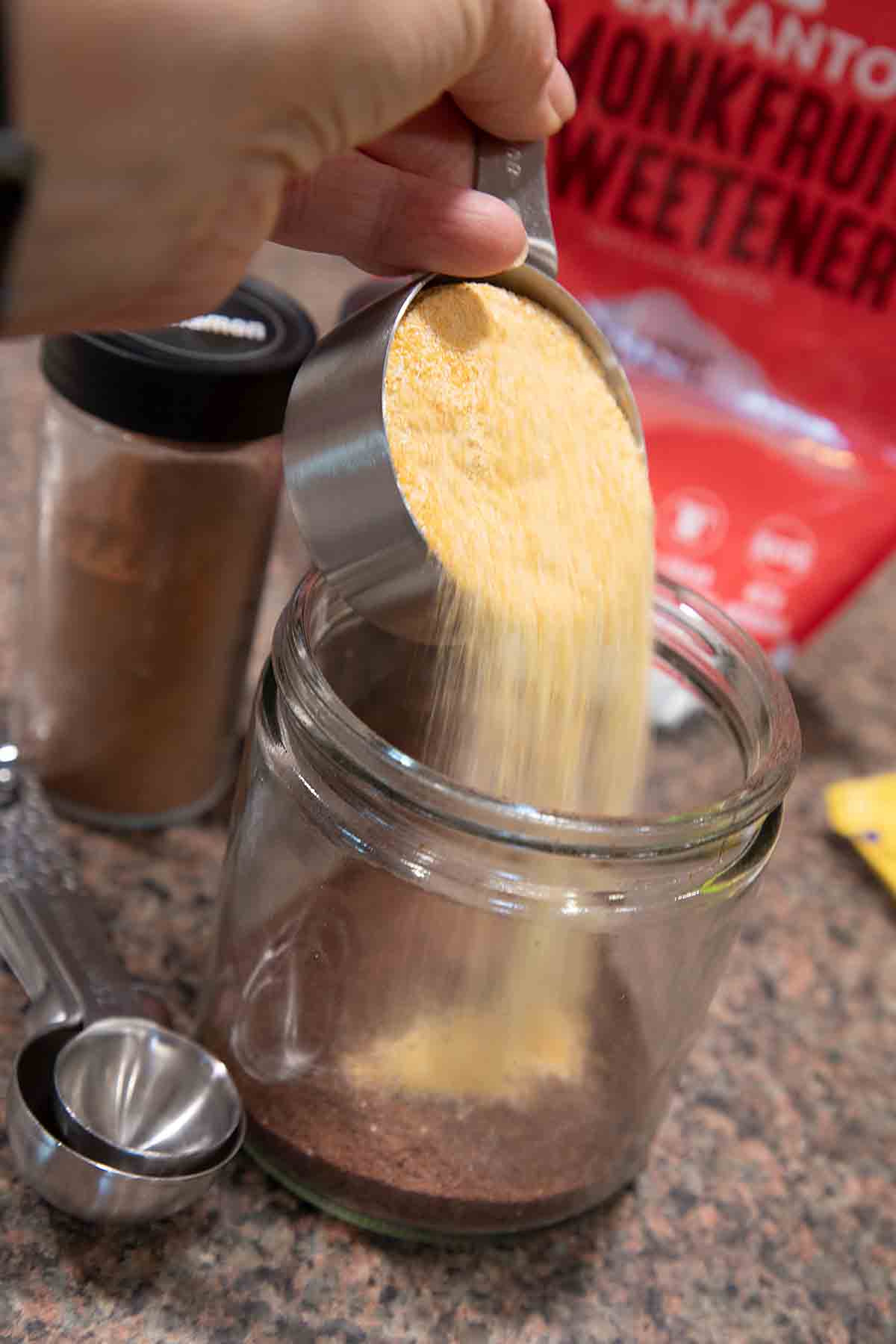 To prepare a serving, mix a Tablespoon of mix with about 12 ounces of boiling water, or to taste.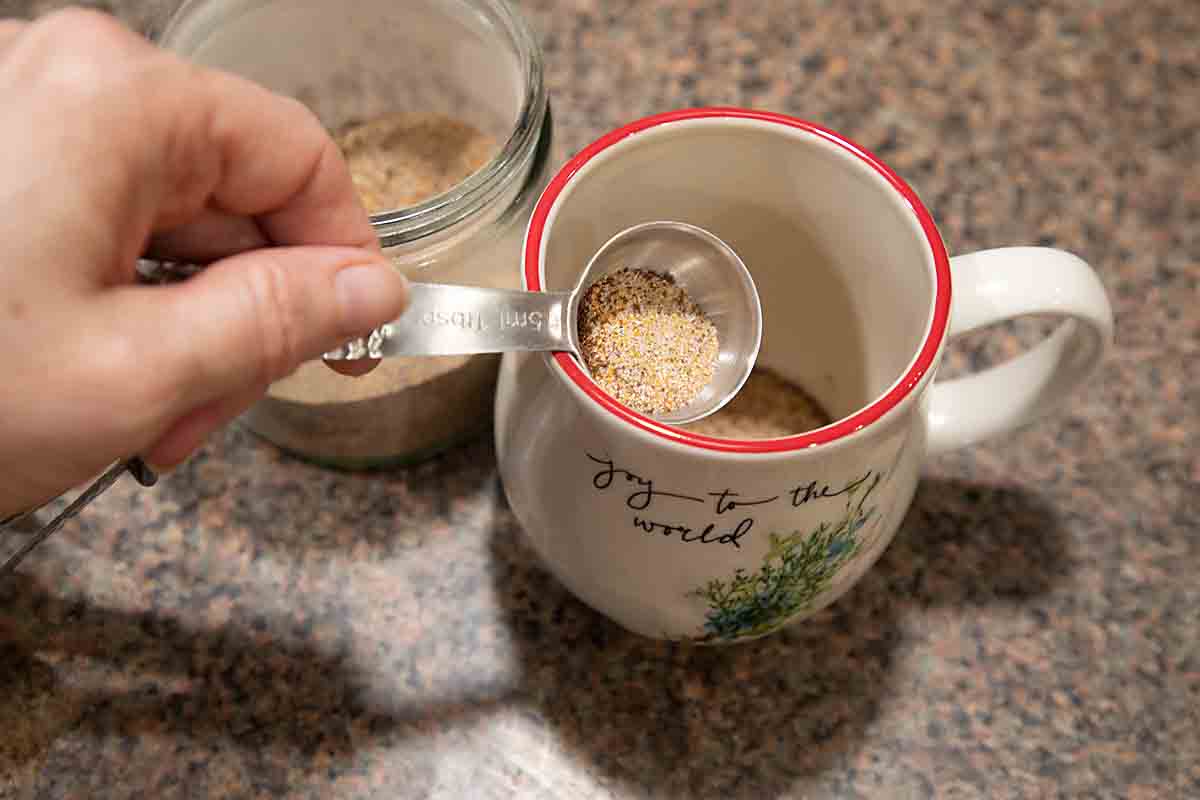 Let steep/cool for a minute for best flavor—and to reduce risk of hot water injury! Then enjoy!
As near as I can figure my final drink has about 20 calories (sugar versions will be higher). I consider that a wonderful outcome!
Tips and FAQs
If you work with fruit powders, be aware that they have a very short shelf life. They seem to do fine mixed with other ingredients in the tea, but fruit powder left in the package is prone to turning into a fruit powder rock.
So I guess that means you need to drink more tea!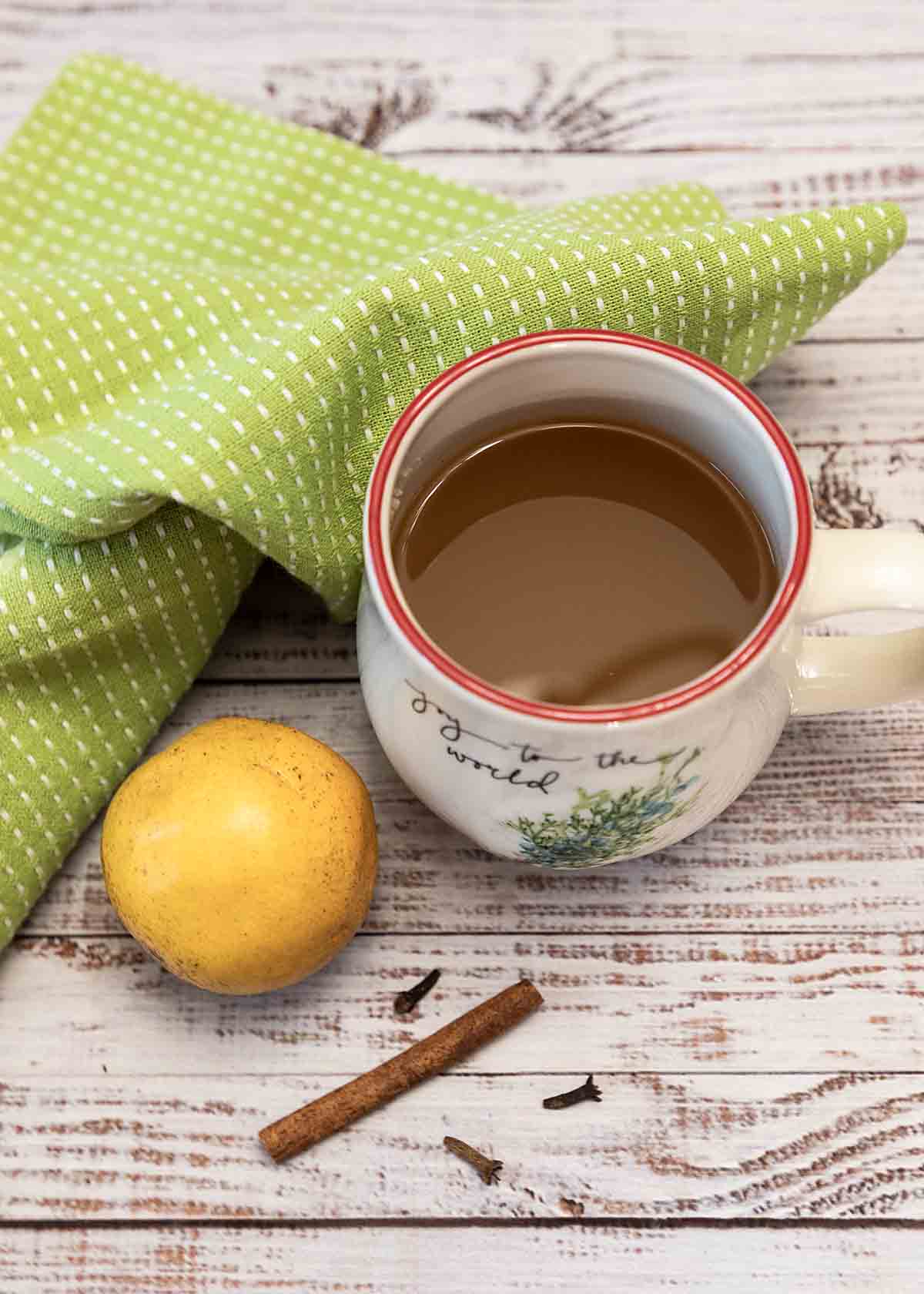 And for More Drinks to Warm You Up
We share Recipes From Our Dinner Table! Join our group and share your recipes, too! While you're at it, join our Pinterest board, too!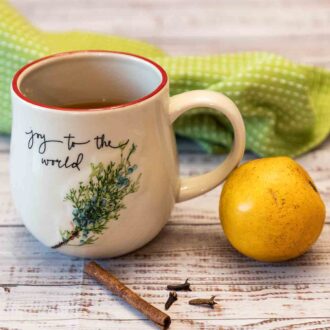 Russian Tea with Natural Options
Hot, sweet & flavored with orange, lemon, cinnamon, cloves, Russian Tea makes a warming & restorative winter beverage. AKA Friendship Tea.
Ingredients
¼

cup

unsweetened instant tea

1/3

cup

tangerine powder plus 3 Tablespoons sweetener

or 1/2 cup Tang

2

mini packets sugar free lemonade mix

see note for specific options and alternatives

½

teaspoon

cinnamon

¼

teaspoon

cloves
Instructions
To prepare tea mix, combine all ingredients and shake or stir to mix well. Store covered.

To prepare one serving place 1 Tablespoon mix (see note) in a mug and top with 8-12 ounces of boiling water. Let sit for a couple minutes to steep and cool slightly, then enjoy.
Notes
These might include Crystal Light or True Citrus Lemon (which is sweetened with stevia and a little sugar) or enough of sugared lemonade mix to make 1 quart. For the most natural option, you can use 2-3 Tablespoons lemon powder mixed with about 1/4 cup sweetener (or to taste).
If you use a low volume sugar substitute like stevia, you may use slightly less than 1 Tablespoon to make a mug of tea. If you use full sugar lemonade mix, you may use slightly more than 1 Tablespoon to make a mug. But in the end, feel free to mix per your own taste!
Nutrition
I am not a health professional and nutrition data is calculated programatically. Accuracy may vary with product selection, calculator accuracy, etc. Consult a professional for the best information.
Originally published Feb 4, 2021