Sweet Pickled Cranberries
Do you know what's lurking in the back corners of your refrigerator? I dare you to look! I just found two partly used packages of cranberries on the bottom of my fruit drawer. Since we have all had our fill of cranberry sauce this season, I made Pickled Cranberries!
While canning is often considered the province of summer and early fall when bountiful harvests abound, there are some foods that are great to preserve in early winter, including cranberries and citrus fruits.
My recipe came from Food in Jars canning guru Marisa McClellan by way of Serious Eats and I made two changes. Instead of whole spices, I used ground to simplify the effort. Then I cut down the amounts to match the cranberries I had on hand and to make less–just in case it didn't go over.
I needed have worried. The pickled cranberries tasted a lot like spiced cranberry sauce but fresher and less intense. The cranberries were delicious alongside a chicken that I roasted. They also worked well on an arugula salad with a dressing made from the sweet/sour pickling liquid mixed with olive oil, and all topped with toasted pecans! Marissa notes that the pickling liquid is essentially a shrub (to learn about shrubs see this post) so anything I have leftover will become part of a tasty beverage.
It's nice to start the new year with a fun recipe success! And I have already added pickled cranberries to my "must can" list for 2015!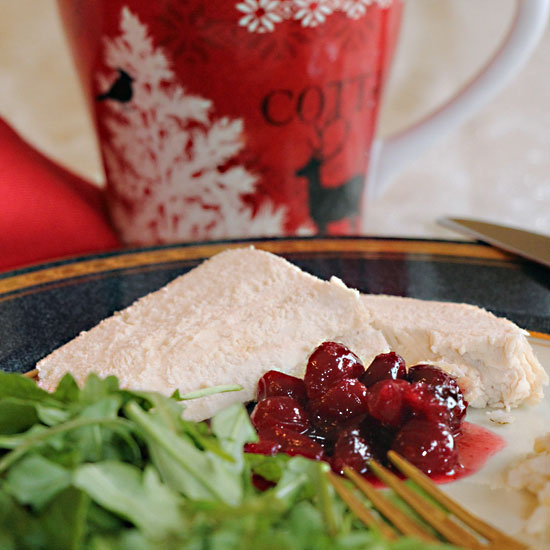 Pickled Cranberries
2015-01-02 18:37:25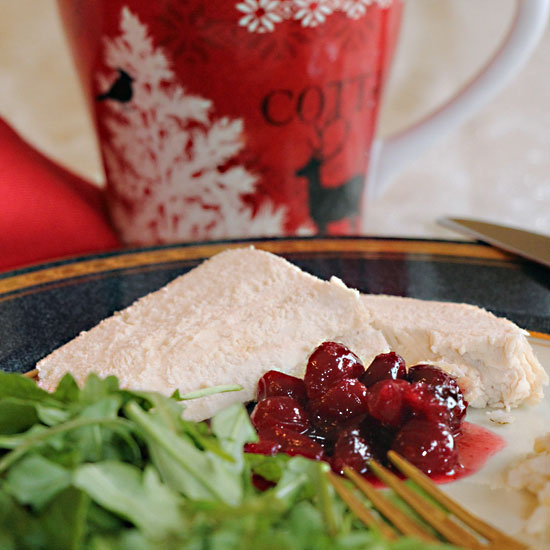 Serves 12
Nutrition Facts
Amount Per Serving
* Percent Daily Values are based on a 2,000 calorie diet. Your Daily Values may be higher or lower depending on your calorie needs.
Ingredients
8 oz package of cranberries (pint box)
1 cup apple cider vinegar
1 cup granulated white sugar
1/4 teaspoon ground cinnamon
pinch ground allspice
pinch ground cloves
a couple grinds of black pepper
Instructions
Prepare a boiling water bath and three 6 oz jars (or two 8 oz or one pint)
Wash cranberries and pick over for any stems or bad berries.
Combine vinegar and sugar in a medium saucepan and bring to a boil. Add spices.
Once brine is boiling vigorously, add the cranberries. Stir to combine and cook for 5-7 minutes, until the cranberries begin to pop and the brine has returned to a rolling boil.
Remove pot from heat.
Using a slotted spoon, ladle cranberries into prepared jars. Cover berries with brine (see note), leaving 1/2 inch headspace.
Wipe jar rims, apply lids and rings and process in a boiling water bath canner for 10 minutes (adjusting for higher altitudes if needed).
When time is up, remove jars from canner and place them on a folded kitchen towel to cool. When jars are cool enough to handle, remove rings and check seals. Any unsealed jars should be kept in the refrigerator.
Let jars sit for at least 24 hours before eating to allow the flavors to blend.
Notes
Save any leftover brine to mix with club soda for a refreshing "shrub" or with olive oil for a tasty salad dressing.
Art of Natural Living https://artofnaturalliving.com/