10 Minute Herbed Tilapia (or Any Whitefish)
Dotted with butter & sprinkled with herbs, easy herbed tilapia is a tasty, healthy dish & ready in 10 minutes. Good with any mild whitefish.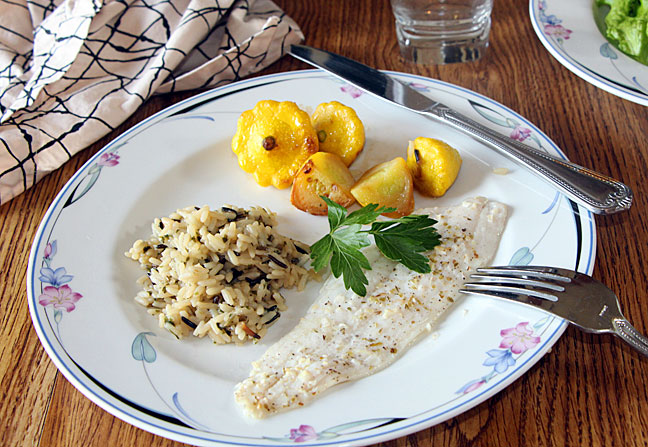 Good, easy, food. It can be the subject of awe and guilt–at the same time. As in (she frowns to herself) "What do you mean you don't have time for a complex dinner–you cooked from scratch when you worked full time."
This recipe for easy herbed tilapia is as tasty as a big complex dish–and it's also healthy and efficient. What if we rev up the awe and ramp down the guilt?
A few years back, I left the business world, tired of juggling the requirements of a corporate career with needs of a dying father and growing children. I figured, "as long as we can still eat great food…"
And so I made cupcakes from scratch and canned and preserved.
But along the way, I lost sight of one of my principles: Good, healthy, whole foods can also be efficient. With a summer of juggling the needs of three busy kids (two jobs each for my older two), efficient is back on the menu!
To make this dish even more practical, I often look for fish that is individually quick frozen–you don't need to plan ahead then since you can just pop the packages briefly in cool water to thaw. Then dot with butter, sprinkle with herbs and bake until flaky.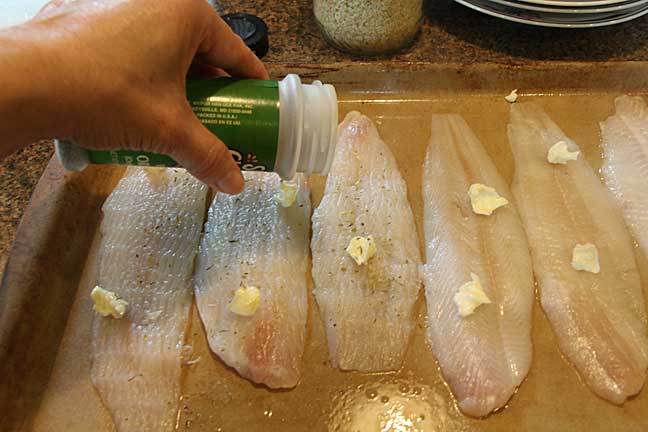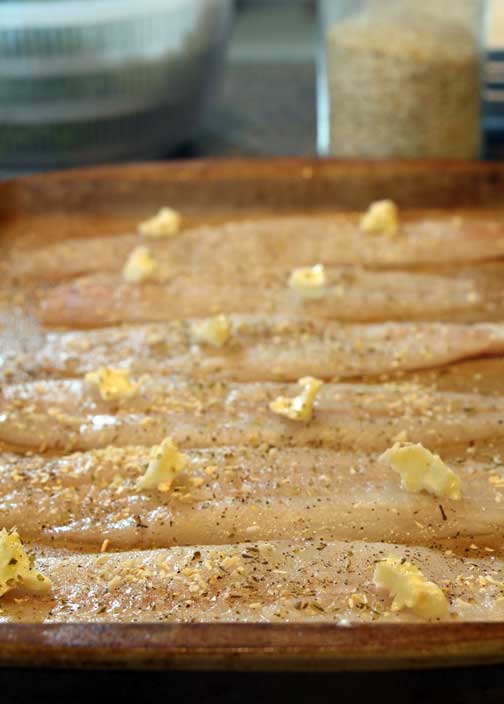 Although I call the recipe Herbed Tilapia, it is suitable for any mild white fish. I have personally tried it with tilapia, sole and cod (which takes a smidge longer to cook since it is usually thicker).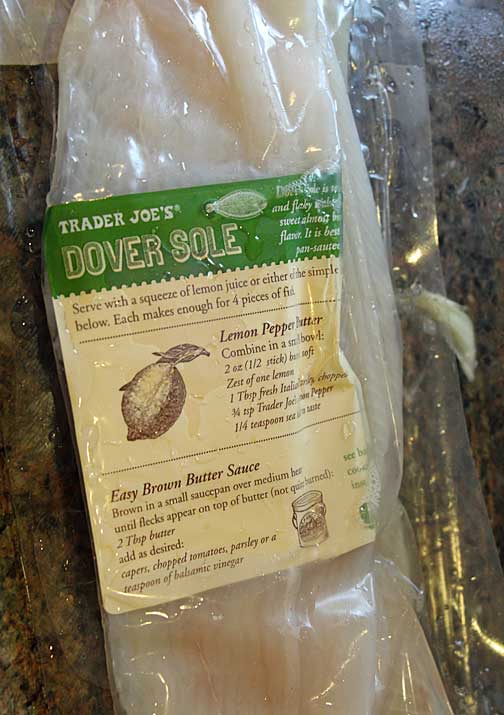 For the rest of the summer, I've decided that I'm still going to eat great food–just with a big focus on practical. I'm going back to another one of my favorite professional adages, just because you can, doesn't mean you should!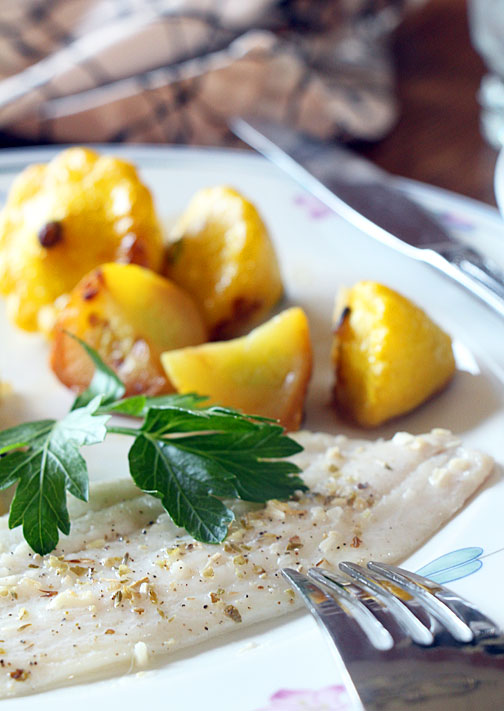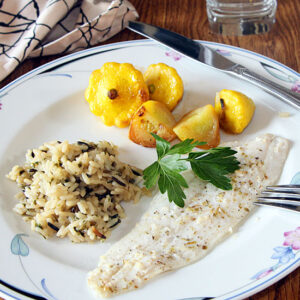 Easy Herbed Tilapia
Dotted with butter and sprinkled with herbs, easy herbed tilapia is a tasty and healthy dish, ready in 10 minutes. Good with any mild whitefish.
Ingredients
1

pound

tilapia fillets

or sole or other mild whitefish

1/2

Tablespoon

butter

softened

1

teaspoon

oregano

1

teaspoon

dried minced onion

salt

to taste

pepper

to taste

non-stick cooking spray

such as Pam
Instructions
Spray baking dish with non-stick cooking spray. Lay fish fillets in pan.

Dot fillets with butter, then sprinkle with herbs, salt and pepper.

Bake at 350 until fish is cooked through and flaky.