Butterscotch Pie with Pecan Crust
Creamy butterscotch pudding in a rich pecan shortbread crust makes Butterscotch Pie with Pecan Crust a stunning and delicious dessert.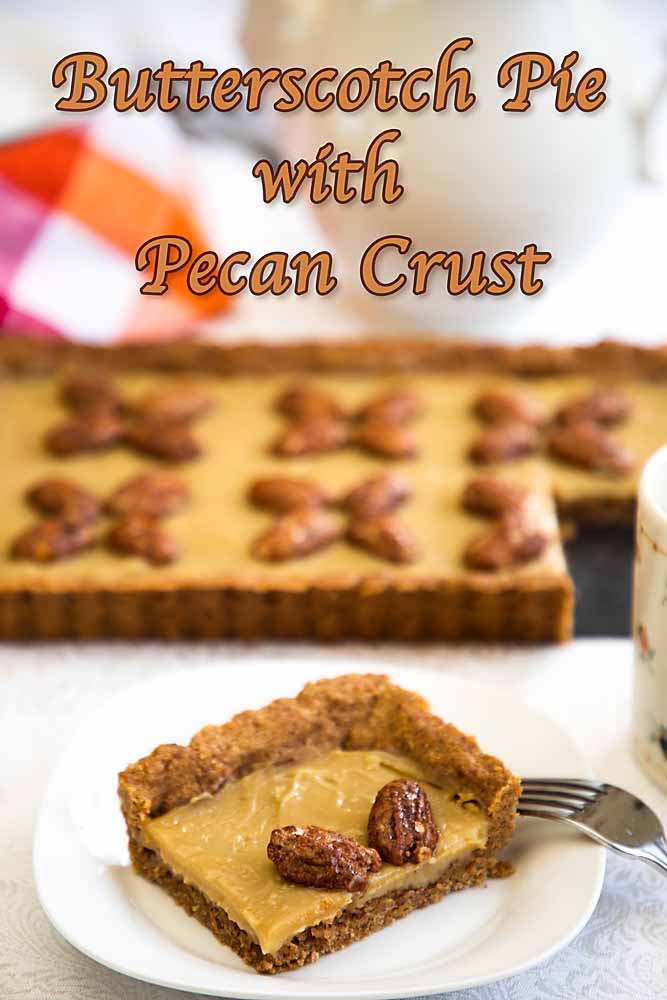 This post is sponsored in conjunction with #SpringSweetsWeek. I received product samples from sponsor companies to help in the creation of the #SpringSweetsWeek recipes. All opinions are mine alone.
Welcome to #SpringSweetsWeek 2020 hosted by Heather from Hezzi-D's Books and Cooks! What better way to celebrate the warmer weather and flowers blooming than with food from 27 bloggers from around the country who have come together to share over 100 sweet recipes perfect for spring! So stop thinking about cold and snow and get ready to enjoy the best spring sweets like cupcakes, cookies, brownies, pies, and even beverages! Thank you so much to Dixie Crystals, Millican Pecan, Door County Coffee, Anolon, Deiss Cookware, Adams Extract, and Fresh April Sprinkles for your generosity.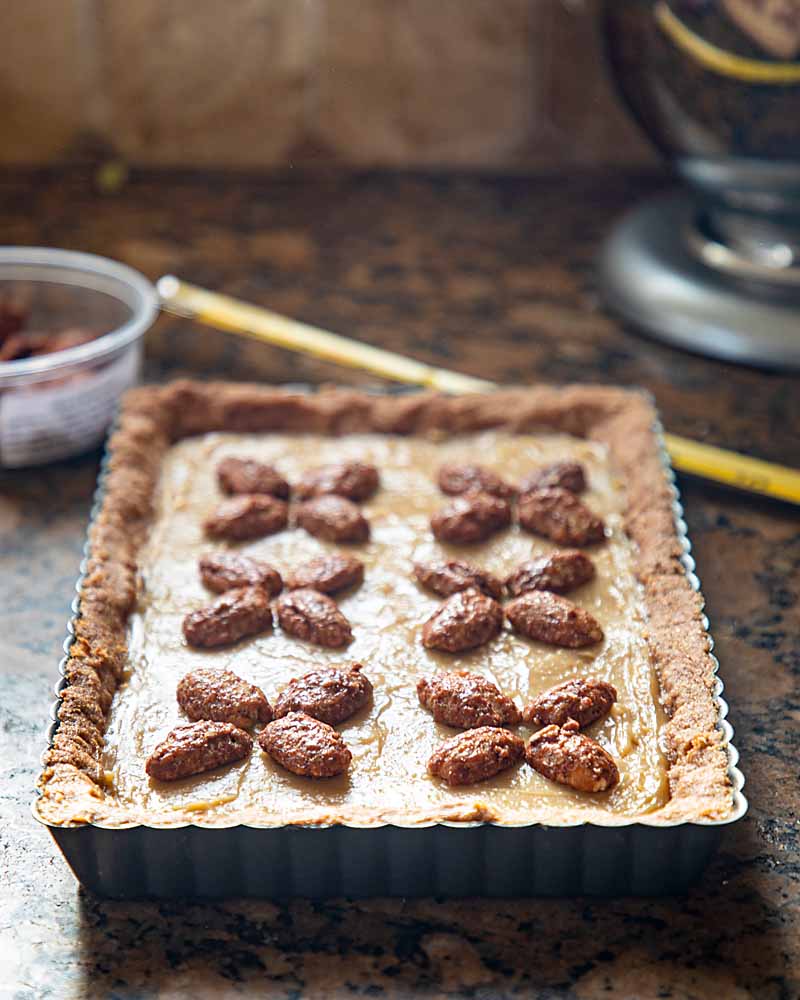 Butterscotch Pie with Pecan Crust
This week, I am happy to be celebrating "Sweets Week" with some of my blogging friends. This means lots of camaraderie, delicious recipes and a giveaway with great prizes for you (see below for prize list and entry form).
And it also means that, with a shipment of beautiful pecan products from Millican Pecan, I made a beautiful Butterscotch Pie with Pecan Crust (based on Martha Stewart).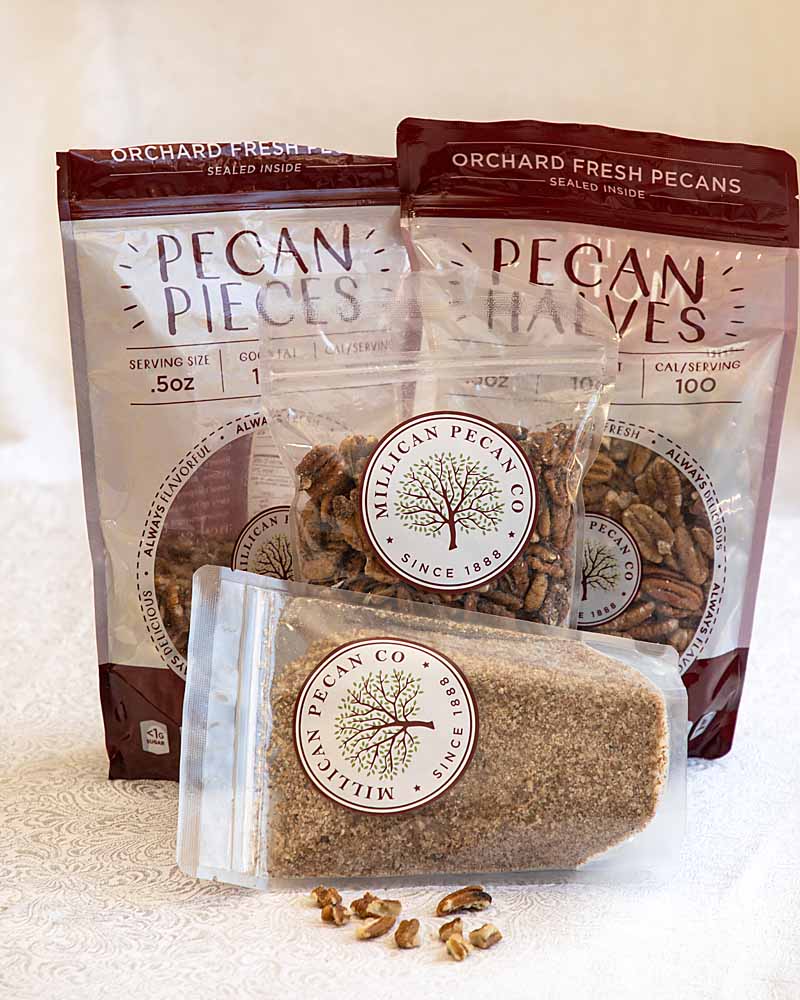 Pecans are the darling of the nut world. Sweet and rich, they pair beautifully with desserts, salads, and, well… so many foods!
I got the pecan products above for this post but, in the spirit of full disclosure, if you look closely, you'll notice that one of the packages was opened before I had a chance to take the picture. The reason? Well, in a fit of keto-diet deprivation, I tore open the package before photographing and stuffed myself with pecans. Did you know that many nuts are actually higher in net carbs than you would think? But not pecans. They come in at a keto-friendly (and super-delicious) 2g/serving. Perfect.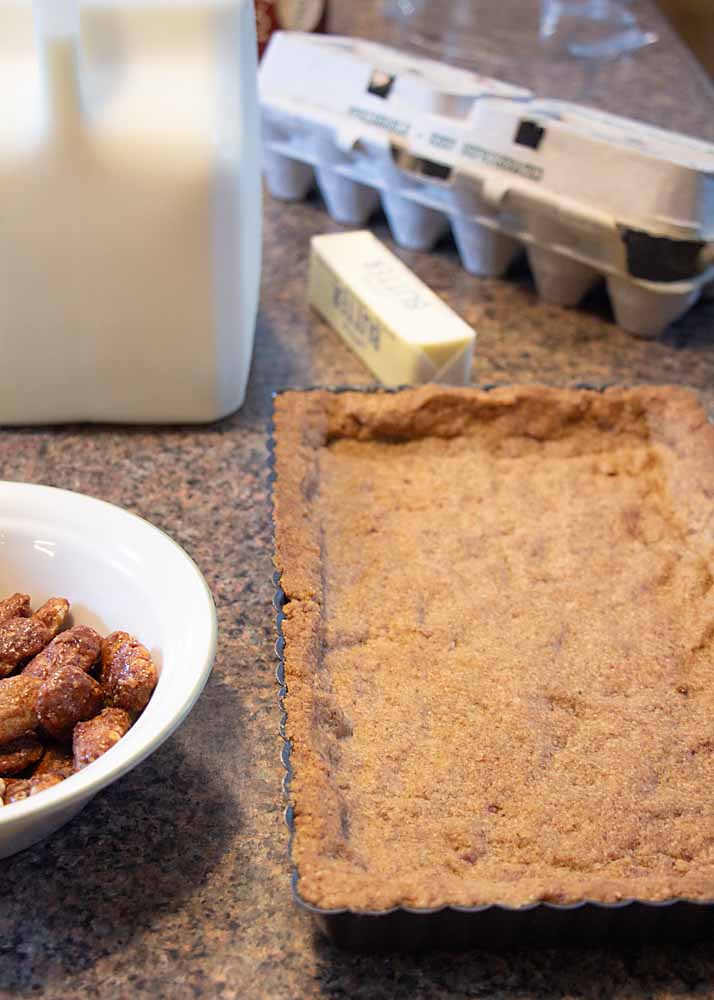 I made this decidedly non-keto dessert and allowed myself to indulge just a little. The richness of the butterscotch paired perfectly with the rich nutty crust. Fortunately the rest of the family was up to eating extra! Yes, the tart didn't last the hour.
And I do need to note that these are really good pecans. In a different fit of keto deprivation, I bought some "fancy mixed nuts" and those pecans had a fraction of the flavor of the Millican Pecans. In fact, I have already reordered pecans (and pecan oil and pecan butter) from them to get me through the pandemic. Some people hoard TP, I've decided to hoard pecans!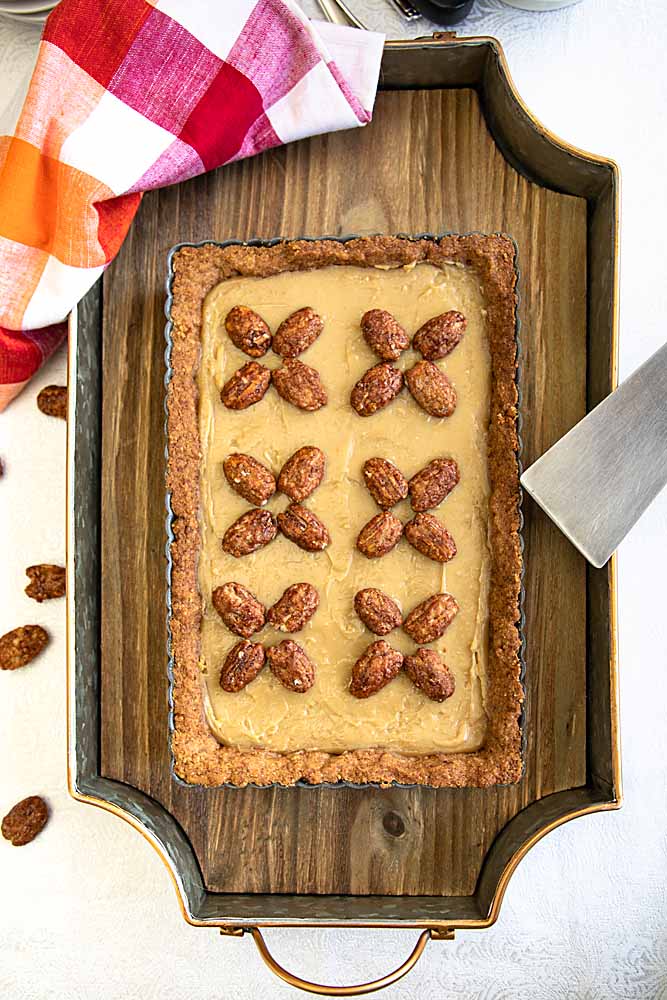 I sugared up some pecan halves myself for the top garnish but they also make cinnamon pecan halves that would work beautifully. Easy peasy!
This Butterscotch Pie with Pecan Crust is pretty enough to serve for a special occasion and easy enough to make for a personal indulgence.
Monday #SpringSweetsWeek Recipes