Fun Stuff & Swiss Meringue Buttercream
Here's a review of some fun summer products that can make your life easier. Plus a Swiss Meringue Buttercream Frosting recipe it all inspired!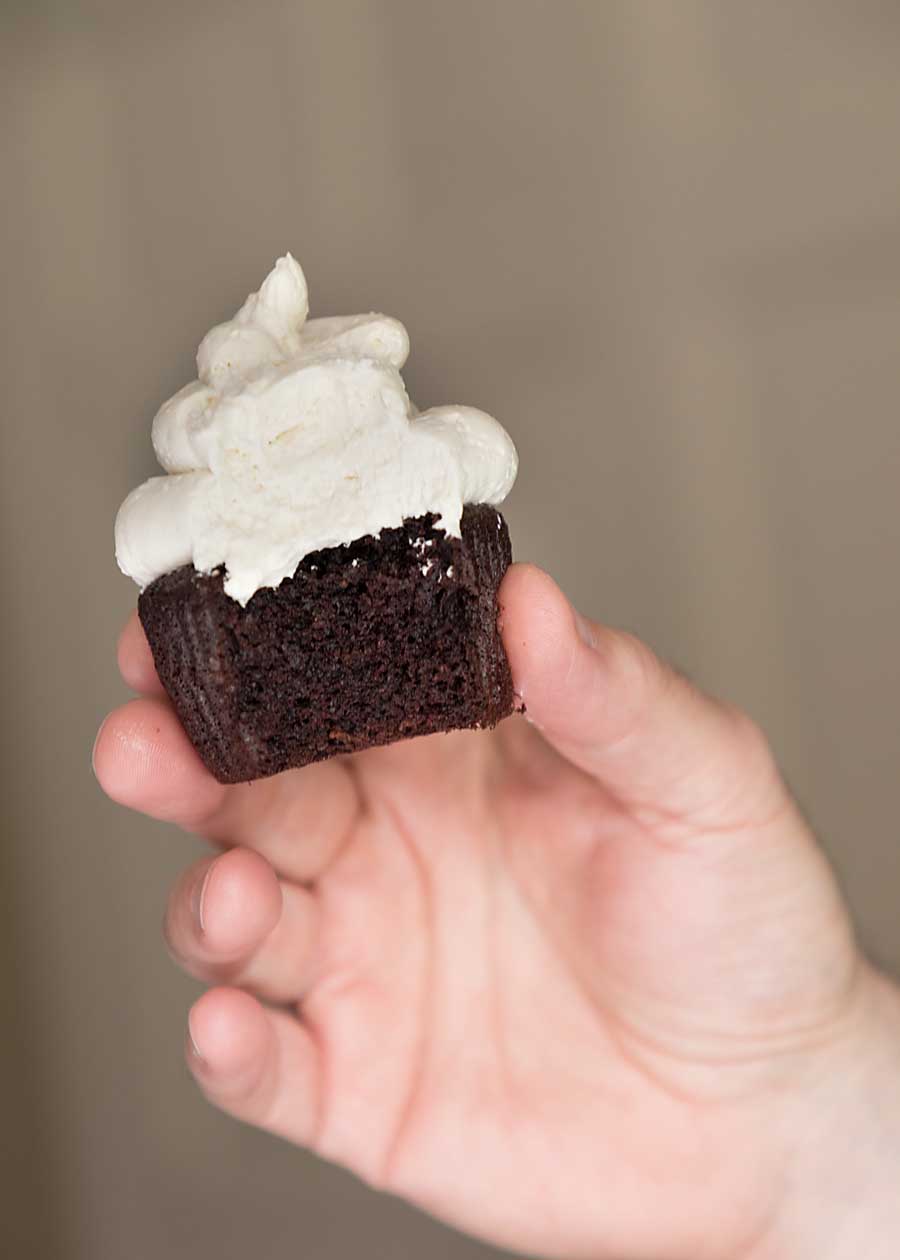 Summer is a great time for simply having fun! So today I wanted to share three (fun) new products I received. Then to wrap everything up, I have a lighter Swiss Meringue Buttercream recipe that all of this inspired. 'Cause how much fun is lighter buttercream!
Dietary Restrictions Made Easy
Now let me start this discussion of dietary restrictions by explaining that I eat pretty much anything (except fennel, don't get me started on fennel). But as a good hostess, I like to feel I can accommodate any special diet.
But it's not always easy.
My sister does autoimmune protocol, my niece is vegetarian, and some friends are gluten free. Then there are the no nightshades folks, a couple vegans and well…. It's easy when I have lots of time, but add in an uber-busy week…
So, I was excited to get a collection of mixes from Simple Mills. These accommodate many different dietary restrictions and are non-GMO verified. And wIth ingredients like almond flour, baking soda, sea salt and banana, I could identify everything in all of them!
So far, I've made chocolate cupcakes and brownies—mmm to both! Simple Mills also has savory mixes like artisan bread and pizza crust. And my sister mentioned that she loves their ready-made crackers (at Woodman's for SE WI residents).
The Simple Mills mixes have been super-easy with easy instructions like mix in egg, oil, water and bake… From now on I intend to keep them stocked in my pantry, so I am always prepared.
Now just one final note… I made the Simple Mills chocolate cupcakes because cupcakes don't normally tempt me and, in the end, I ate 100% of my share. This is your only warning.
Healthy Home Lattes
The other delicious item I got was a collection of healthy home lattes from Saku Tea. These superfood blends come in a variety of wholesome but exotic sounding flavors like Ruby Orange or Maca Cocoa Jade.
I'm big on Turmeric (an anti-inflammatory wonder) so the Golden Chai was right up my alley! And the Ruby Cocoa (beetroot & chocolate) made me nostalgic for the days when chocolate beet cake was "in" at better CSA parties!
Now I couldn't keep all this deliciousness to myself so last weekend my niece and I tried the Vanilla Maple Jade. Not surprisingly, she loved it too. We mixed it with a little boiling water, then added maple syrup and almond milk for a perfect blend of flavors.
Since it was a hot summer day we went with the chilled version—mmm! And somehow, I ended up going home empty handed and leaving the rest of the package for her.
It's okay, there's more to try!
I have never been a home latte person before, but these make it so easy, that I'm a convert. And I think this may finally be the answer the getting more calcium in my diet!
The cute little packets contain enough dried mix for multiple lattes—just mix with a little boiling water, add milk and (optional) sweetener. A perfect fusion of health, indulgence and ease-of-use!
Fun Summer Reading
The final product I received is a book that rounded out my summer reading. Do you know how books have classifications–Science Fiction, Romance, etc. Well I have a personal category that I call Hope Chest Book–inspirational books full of things I would be doing if I live my perfect life.
Milkwood: Real skills for down to earth living is written by Kirsten Bradley and Nick Ritar who left city life to start a permaculture farm. It covers a variety of great topics like Mushroom Cultivation, Bee Keeping and Wild Foraging. Yes, that's pretty much what I wish I were doing right now (okay right after I deliver this post to you).
Milkwood is different than some books of this genre, focusing on a few topics rather than an overview of everything natural. This way it is able to provide better guidance than some I've seen. And even if I never get to any more of the activities, this book is more fun than a romance novel.
Swiss Meringue Buttercream
Finally, what kind of food blogger would I be if all of this didn't inspire me to do a new recipe! I decided to top my cupcakes with a Swiss Meringue Buttercream!
Now, if a Meringue Buttercream sounds hard, let me assure you, it's only a little harder than standard buttercream and the results are worth it.
It is lighter, less buttery and less sweet.
I think that means you can eat more. How fun is that!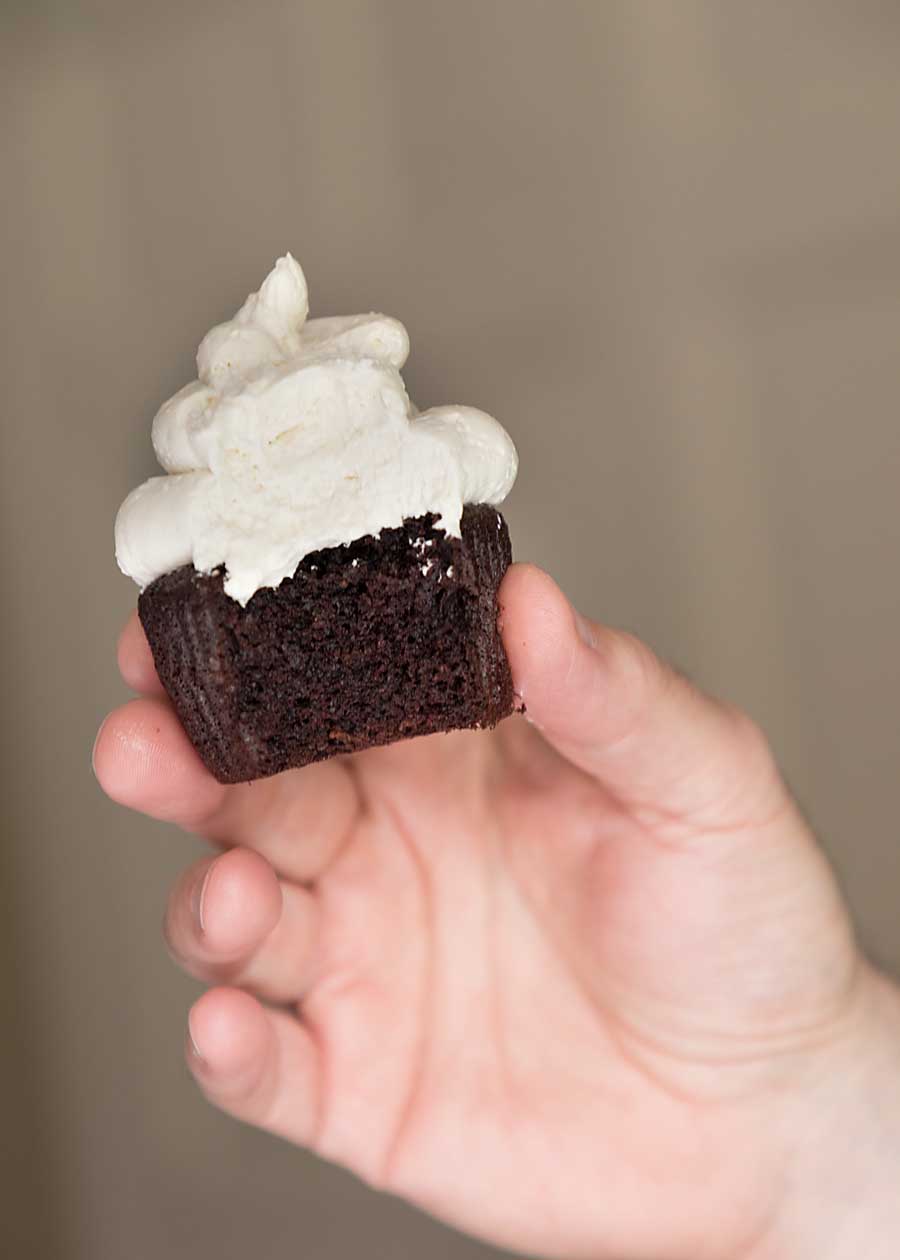 Swiss Meringue Buttercream
2019-08-01 12:02:57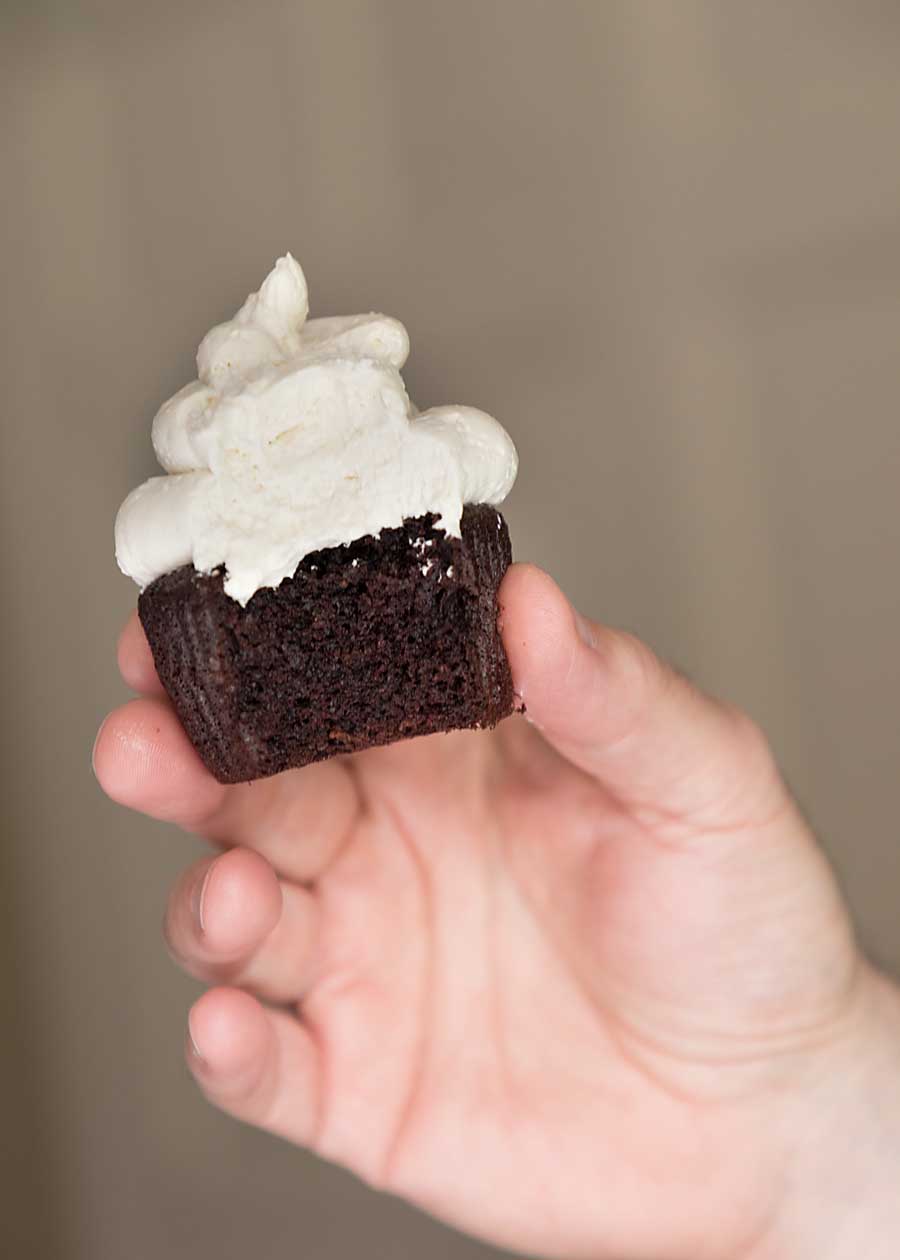 Serves 12
Nutrition Facts
Amount Per Serving
* Percent Daily Values are based on a 2,000 calorie diet. Your Daily Values may be higher or lower depending on your calorie needs.
Ingredients
• 3 large egg whites
• 1 cup granulated sugar
• 1 cup butter softened but still a bit firm, cubed (I softened to summer room temp then put in freezer while I prepared the meringue part)
• 2 t vanilla
• 1/8 t salt (don't skip this)
Instructions
Place egg whites and sugar into the bowl of a stand mixer, whisk until combined.
Set bowl over a medium/large saucepan with 1-2" of simmering water and whisk until the mixture reads 160F (approx. 5 mins)
Place bowl on your stand mixer and whisk on med-high until the meringue is stiff and cooled (approx. 10mins)). Add salt and vanilla and mix in.
Slowly add cubed butter and mix until smooth.  If it doesn't taste quite sweet enough, you can add 1/4 - 1/2 cup powdered sugar.
Notes
If you are weaning from a really sweet buttercream, you can add 1/4 - 1/2 cup powdered sugar, to taste
Art of Natural Living https://artofnaturalliving.com/