I have been waiting to make an Eggnog Martini for almost a year. I saw the recipe late last winter and had to wait until eggnog was "in season" again. Gee–seasonal eating can be tough.
When the eggnog arrived this year, I was excited. But I figured I should wait until I can use it to celebrate something–maybe finishing some holiday prep? An eggnog martini could be a powerful motivator.
The first candidate was finishing the holiday decorating. Alas, there are speaker wires draped across the living room floor as my husband prepares to run them through the basement and up the walls. It will be a big improvement–but it means I can't count the house as done just yet!
Then I thought I might finish my gift shopping. But one of my teens told me NEVER (as in "euuuwww, I can't imagine what you might pick out") buy anything without her approval. So that is on hold.
Even the snow is late. We recently surpassed the record for most days without snow in Southeast Wisconsin.
But wait. If I make this, I can finish a blog post. That would be an accomplishment.
Happy holidays!
Holiday Eggnog Martini
Ingredients
2 1/2 oz eggnog
1 oz vanilla vodka
1/2 oz frangelico
1/2 oz white crème de cacao
ice
Directions
Combine eggnog and liquor in shaker. Add ice, shake, then strain into a martini glass. Garnish with sprinkled nutmeg or a sprig of mint or rosemary.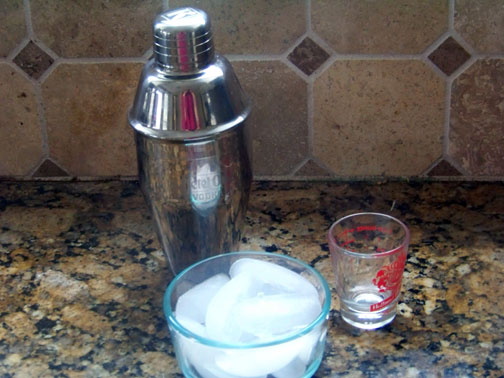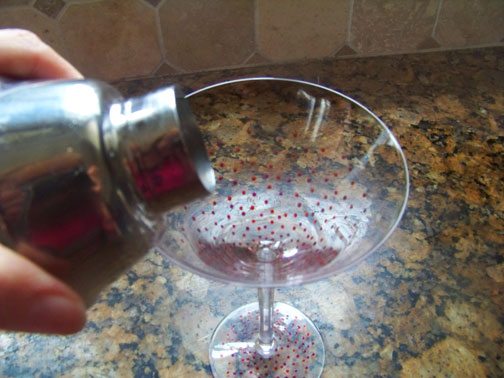 The original recipe used amaretto which I am not a fan of, so I substituted Frangelico. Then it tasted too much like hazelnuts so I cut back on that and added a little white Crème de Cacao! Success!
Testing martinis and watching the snow– a perfect winter afternoon!
Save