Slightly sweet and colorful, this kumquat blackberry salad is simple, fresh and nutritious. Not to mention cheery and tasty–eat a rainbow!
I had never eaten a kumquat before. But I'm absolutely going to eat them again! Looking like large-thumb-sized oval oranges, their peel is sweet and the whole fruit edible.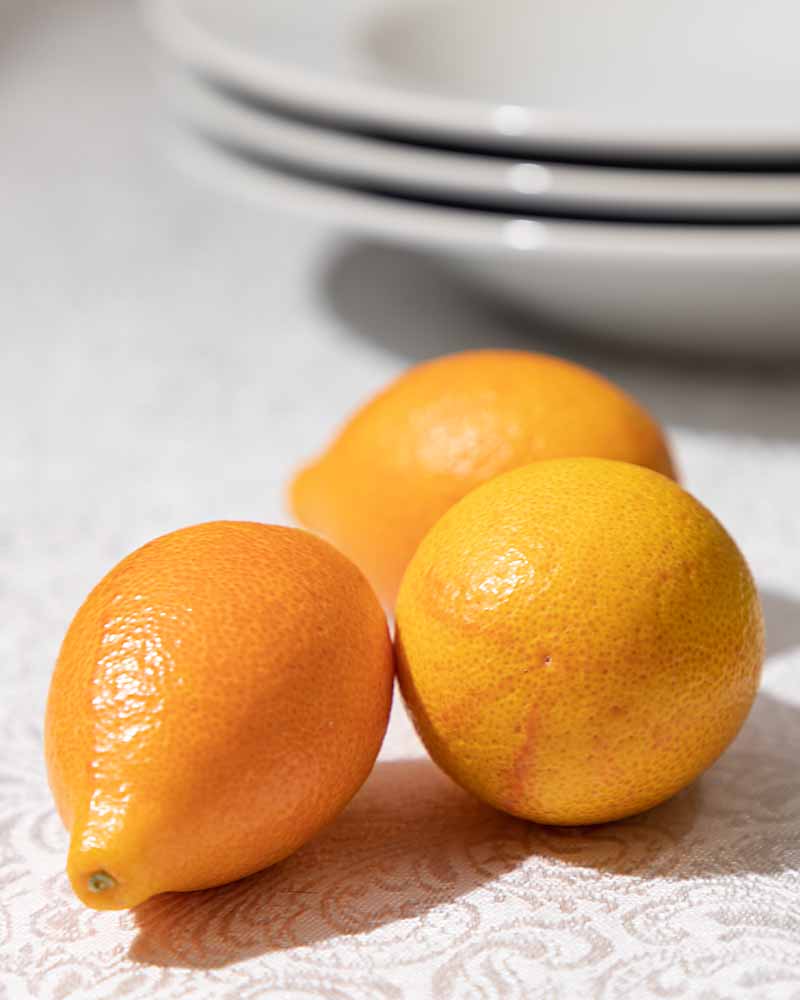 Did you know that the peel of an orange is actually more nutritious than the juice? Alas, the peel is too bitter for me! But I wondered if kumquats carried over the nutrition with their tastier peels. It turns out that there are a nutrition powerhouse! To read more about kumquat nutrition see Healthline.
The kumquats were a special purchase for my buying club's monthly organic produce box. Every so often, I like to order something out of the ordinary, so when I spotted them on the pricelist I was all in. Winter's a great time for a cheery unique fruit!
I cut into my first kumquat with some real trepidation however. Sometimes fruits don't catch on because they aren't all that good. Definitely NOT the case with kumquats! I've been snitching one a day, keto diet or not!
Hey, they're small.
I figured that the kumquats would look pretty sliced on a salad. I also had some leftover blackberries which were a beautiful compliment. Although simple, the salad was sweet and fresh and perfect for bringing us closer to spring.
Kumquat Blackberry Salad
Slightly sweet and colorful, this kumquat blackberrysalad is simple, fresh and nutritious.  Notto mention cheery and tasty--eat a rainbow!
Ingredients
Salad:
6 cups torn lettuce
3 kumquats, sliced and seeds removed
3 ounces blackberries
2 Tablespoons of your favorite sprouts
Dressing:
3 Tablespoons olive oil
1 tablespoon orange juice, see note
1 tablespoon vinegar
Salt, pepper to taste
Instructions
Whisk together dressing ingredients
Toss lettuce with dressing
Top with blackberries, sliced kumquats and sprouts
Notes
If you are really gung-ho keto and avoiding OJ, you can use a couple drops of orange extract and some sweetener of your choice.
Nutrition Information:
Yield:

4
Serving Size:

1
Amount Per Serving:
Calories:

125
Total Fat:

11g
Saturated Fat:

1g
Unsaturated Fat:

9g
Sodium:

153mg
Carbohydrates:

7g
Fiber:

4g
Sugar:

4g
Protein:

2g