Smoked Salmon Deviled Eggs
Creamy, with a hint of smoked salmon, these smoked salmon deviled eggs are perfect for Easter or Mother's Day brunch–or a summer picnic.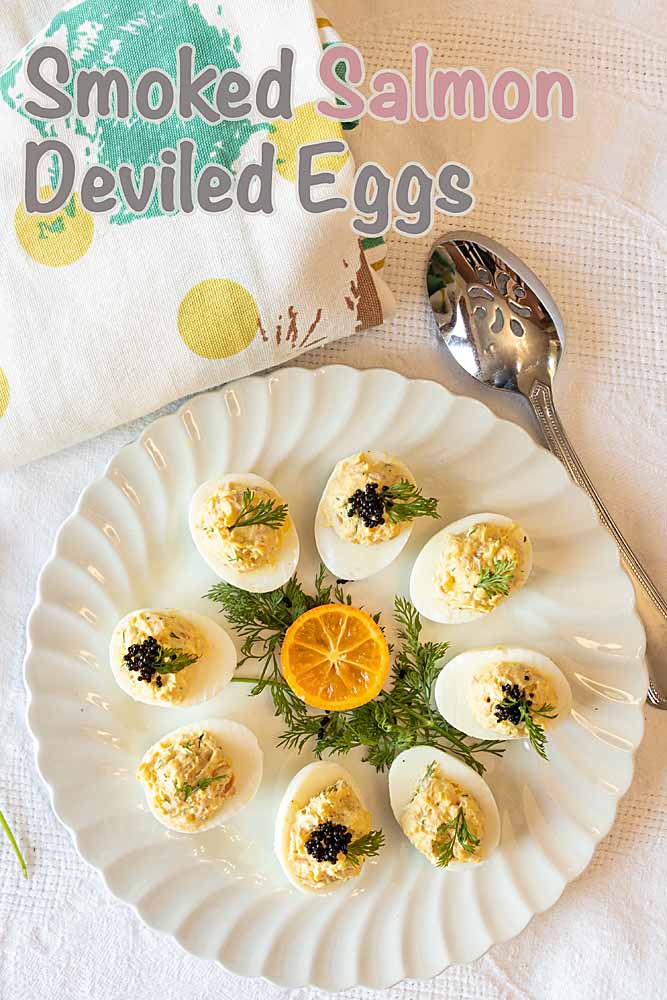 When spring comes around, I start to dream of deviled eggs. This would be in complete contrast to my youth, when I found them completely boring, dusted with paprika and sitting on a deviled egg plate.
But now that I'm grown up, I've graduated to fancier versions. And it's completely turned me around.
Smoked Salmon Deviled Eggs? Greek Deviled Eggs? Count me in!
Plus, they're great on a keto diet—a rarity in an appetizer!
Have you discovered pre-cooked, pre-peeled eggs yet? Well they've totally changed my life. I had tried every way of hard cooking eggs—steaming, baking, boiling. And experimented with older versus newer eggs. I finally concluded that brown eggs will never peel cleanly.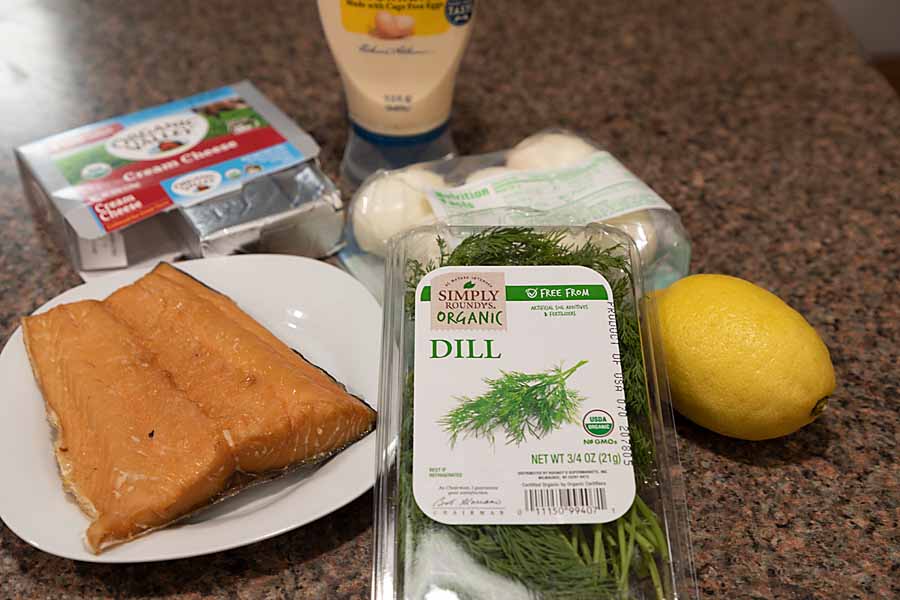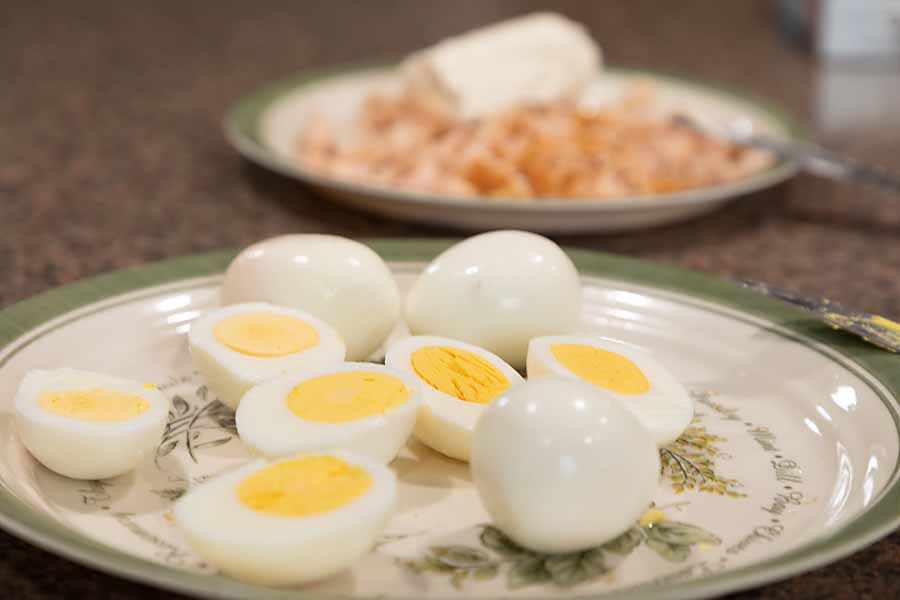 So, I started out this recipe with the idea of using 6 eggs, which is the number in the package. But I ended up with leftover filling, so upped the number to 8. Someday, I'll go back and adjust the quantities.
In either case, if you have any extra, the filling is also great on crackers. Just ask my husband, who polished off the leftovers. Plus 8 deviled eggs halves.
Yup, he thinks my keto is amazing!
Smoked Salmon Deviled Eggs
Yield: 16

Prep Time: 10 minutes

Inactive Time: 30 minutes

Total Time: 40 minutes

Creamy, with a hint of smoked salmon, these smoked salmon
deviled eggs are perfect for Easter or Mother's Day brunch--or a summer picnic.
Ingredients
8 eggs, hard-cooked & peeled
1/3 cup mayonnaise
2 ounces cream cheese, softened
1 Tablespoon lemon juice
1 Tablespoon fresh chopped dill or 1 teaspoon dried dill
1/8 teaspoon pepper
4 ounces diced smoked salmon
Garnish with extra dill and caviar, optional
Instructions
Slice the eggs in half lengthwise. Remove the yolks carefully. Place the yolks in a mixer bowl and reserve the whites
Add the remaining ingredients to the egg yolk bowl. Beat on medium speed until fluffy. With a small spoon, fill the egg whites with the egg yolk mixture. Cover loosely and refrigerate for 30 minutes to allow the flavors to blend.
Garnish each egg with a small sprig of dill. Add a dollop of caviar to half (not all since you want your 6-year-old nephew to try them!).
Nutrition Information:
Yield: 8 Serving Size: 2 Halves
Amount Per Serving: Calories: 181Total Fat: 15gSaturated Fat: 4gTrans Fat: 0gUnsaturated Fat: 10gCholesterol: 212mgSodium: 465mgCarbohydrates: 1gFiber: 0gSugar: 1gProtein: 10g

Nutrition data accuracy may vary with product selection, calculator accuracy, etc. Consult a professional for the best information.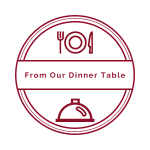 Easter Brunch Recipes
We share Recipes From Our Dinner Table! Join our group and share your recipes, too! While you're at it, join our Pinterest board, too!