Shortbread Cookie Snowflakes… or Squares… or Thistles if You Are Lucky

Let's just pretend say this is in honor of St Patrick's Day.
You see I got this really cute Christmas cookie mold at closeout for 85% off—now who could resist that? The cookies are in the shape of snowflakes and stars—okay not exactly spring-like. But I just couldn't wait months to try it. Hey, it's Wisconsin, we still have snow…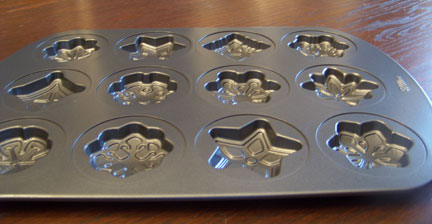 Delayed gratification was never my strength.
Now shortbread is often made in the cute wooden molds shaped like thistles. Or in a pie or cake pan with fork pricks to look homespun. And truthfully, it's Scottish not Irish. But the Scottish pipe bands all show up on St Pat's day…
So for whatever-reason-you-choose… here are some really nice (and easy!) shortbread cookies. You can use a pie tin or a cake pan if you don't have a snowflake mold. Or if snowflakes in March just seem strange.
Mmmm, lots of butter. Here goes the diet.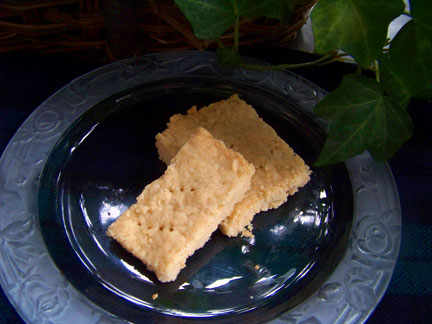 Shortbread Cookies

Ingredients
1/2 cup sugar (granulated)
1 cups corn starch
2 cups all-purpose flour
1 pinch salt
1/2 lb. butter, at room temperature
Directions
1. Combine sugar, corn starch, flour and salt to a large mixing bowl. Add butter and mix in with your fingers until it looks like sandy crumbs.
2. Press the mixture into mold or pan to a depth of about 1/2 inch.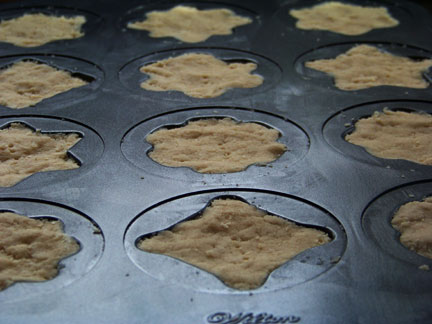 3. Prick the cookies with a fork about 1″ apart across the top. Score where you plan to cut–in rectangles in a rectangular pan, or pizza-wedge-style in a pie pan.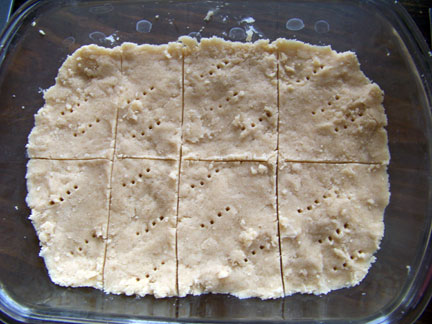 4. Bake for 15-30 minutes at 325F and remove when golden but not brown. Watch carefully–the cookies in molds were overdone in 20 minutes while the pan took 30 minutes.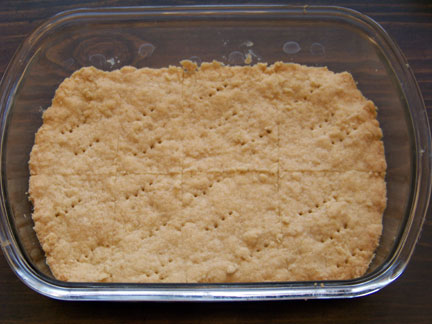 5. Remove from oven and let cookies cool before removing.
The recipe is from the blog Eating Out Loud though I cut it in half and dramatically shortened the cooking time.
Tip: The brown butter flavor is what gives these cookies their distinctiveness, but they will go from delicious to over-browned quickly (just like browned almond butter for Green Beans Almondine). Look for a nice gold color but not brown–not that I'd obsess about food or anything…