5-Ingredient Smoked Fish Dip
With smoky flavor & savory top notes, Smoked Fish Dip is an easy & tasty appetizer. Perfect for events from picnic to brunch to cocktail party.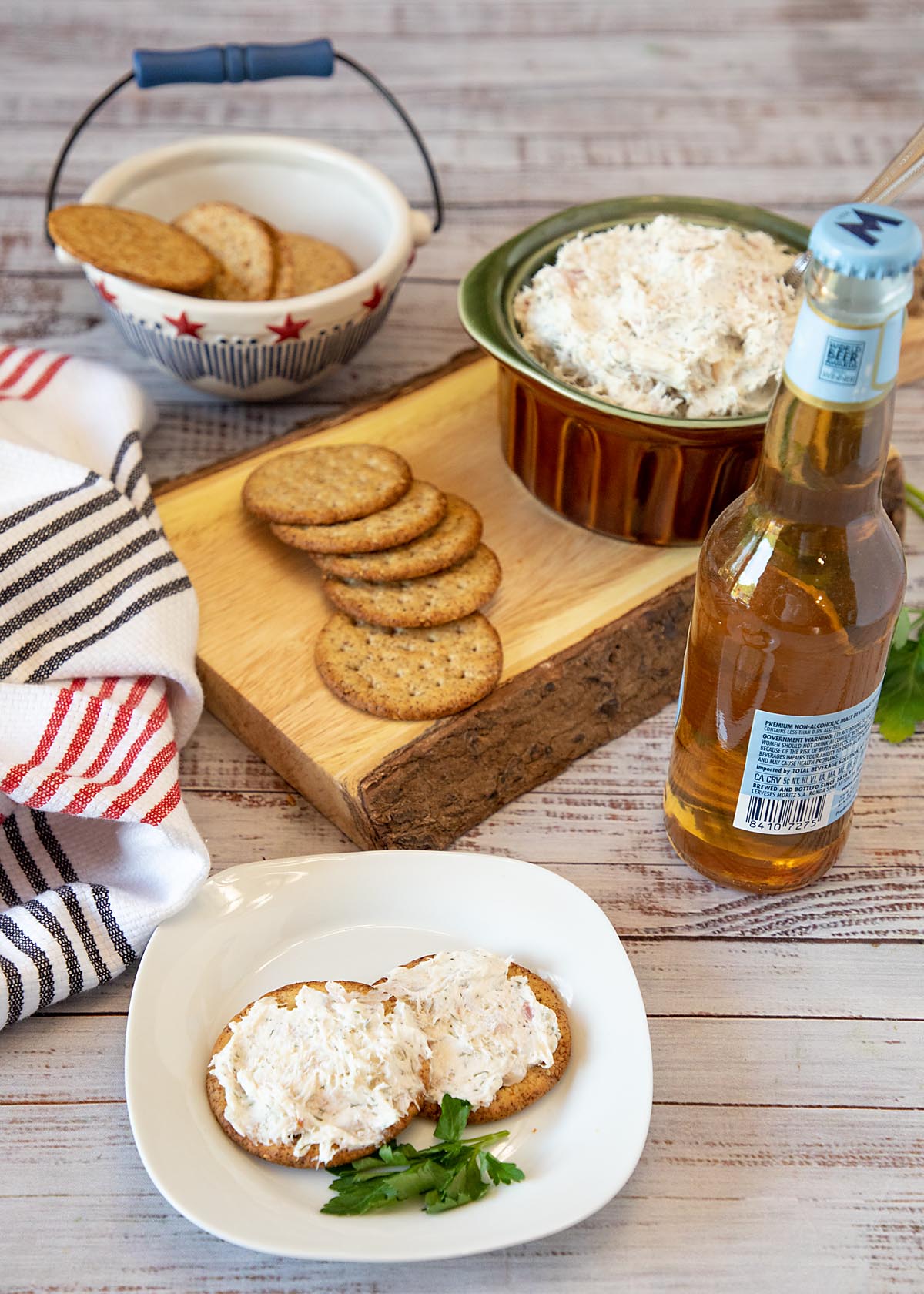 Is there any food course that can contend with dessert for fun? If there is, I'd say it's the appetizer! And this Smoked Fish Dip Appetizer is not just fun, it's a crowd pleaser. Set out a tray with some crackers and watch the guests gather round!
And did I mention it's easy–with only five ingredients?
Even better, this dip is perfect for a wide variety of occasions from picnic to cocktail party. I make mine with Lake Michigan Whitefish, which I can buy locally, but it should work with almost any smoked fish.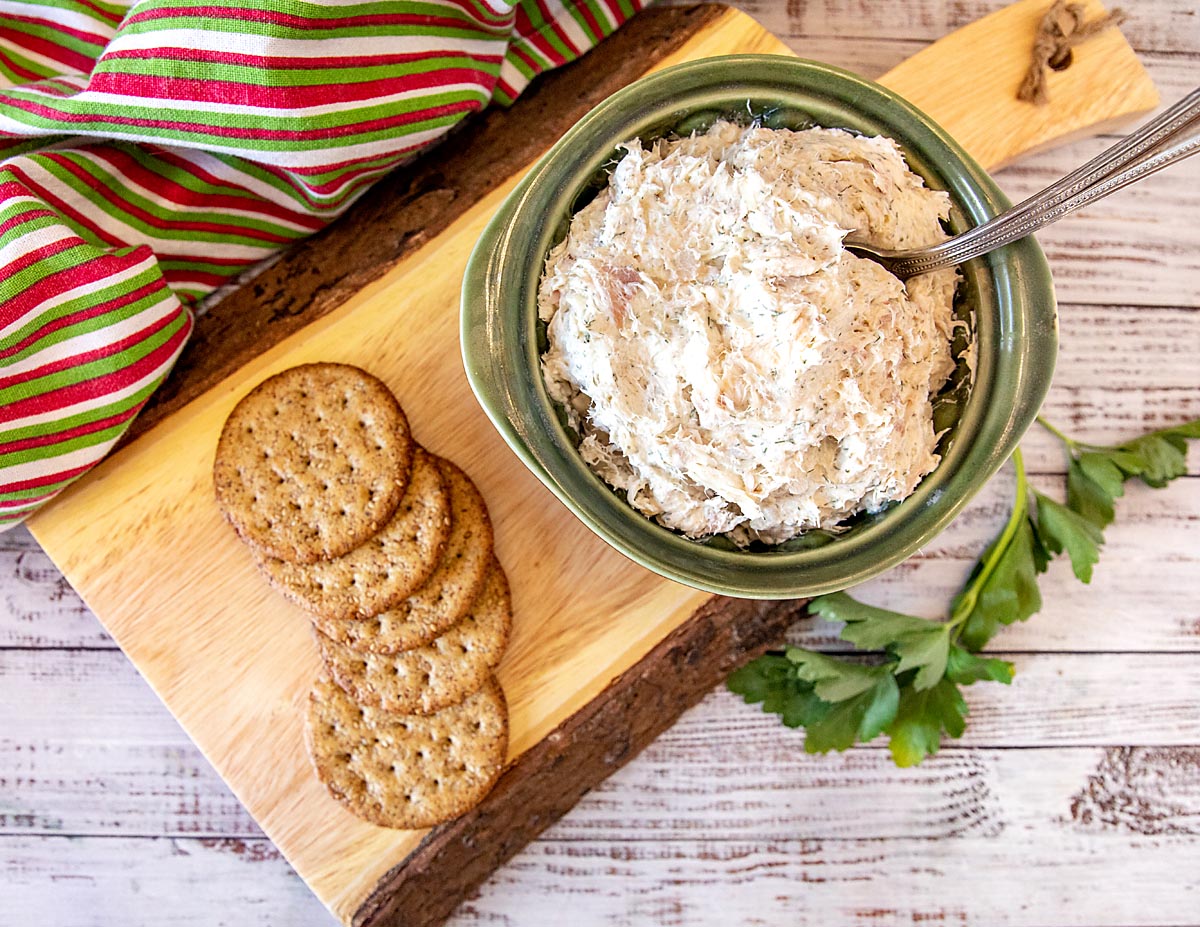 Why You'll Love This!
Flavorful. Even though this recipe is simple, it packs a big taste punch. Already tasty smoked fish rises to new heights with a few simple additions.
Easy. With just five ingredients (six if you count pepper) and simple instructions, this dish is quick and easy. The only thing at all challenging is deboning the fish.
Versatile. This recipe is perfect for so many occasions from picnic to cocktail hour! We've even eaten it for a quick dinner (shhh).
What You'll Need
Ingredient Notes
Cream Cheese. This adds creamy richness and holds everything together. I prefer to use a name brand since I've sometimes had poorer results with off brands.. Lite cream cheese is fine.

Dried Dill. Adds flavor. Fresh is fine if you have it. For fresh herbs, the standard substitution is to use three times the amount of dried.
Lemon Juice. Balances the flavors.
Chopped Onion. Adds flavor. If you're in a hurry you can use a tablespoon of dried minced onion.
Black Pepper. Adds flavor.
Smoked Whitefish. This is your main flavor ingredient! Other flakey smoked fish can be substituted.
Special Tools
No special tools are needed.
Step by Step Directions
Mix cream cheese until smooth, then add remaining ingredients except fish. Mix until well combined.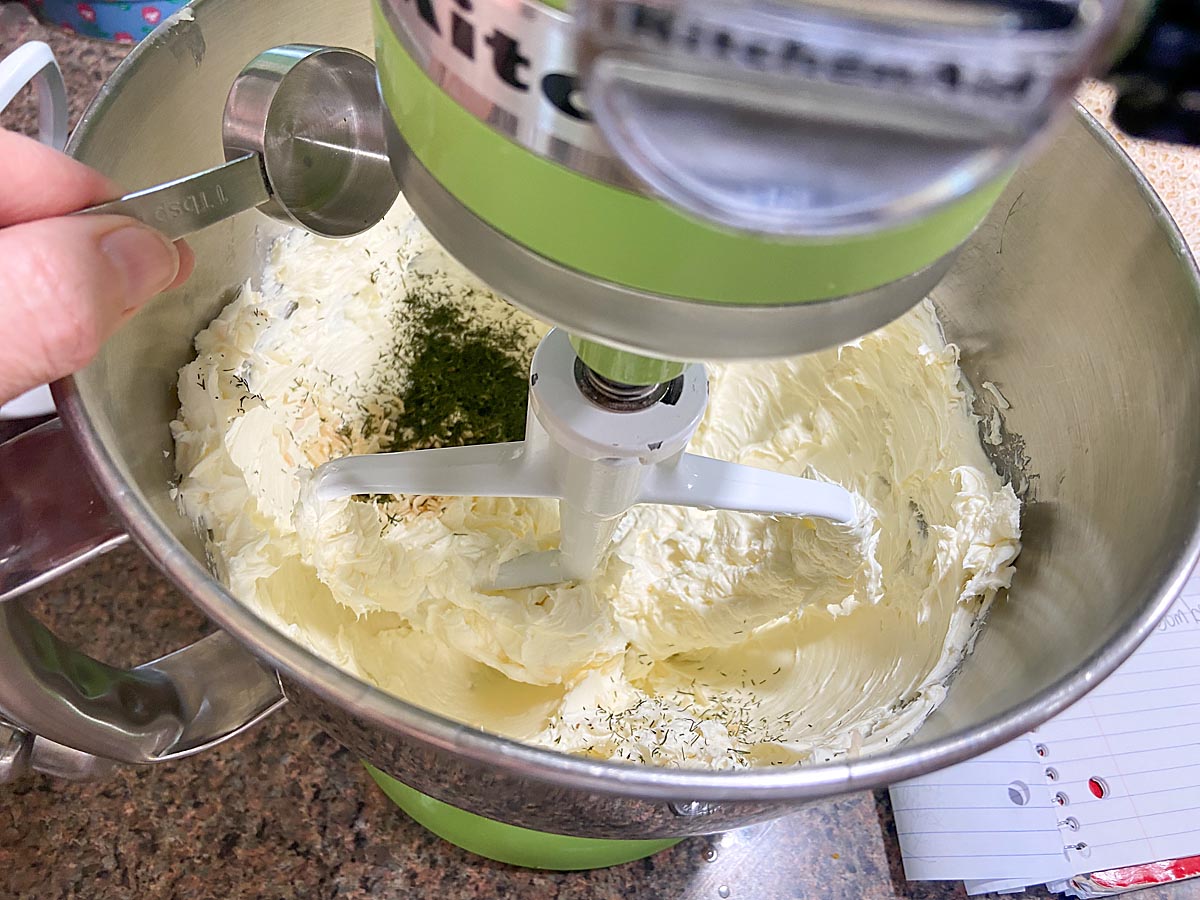 Stir in smoked fish by hand.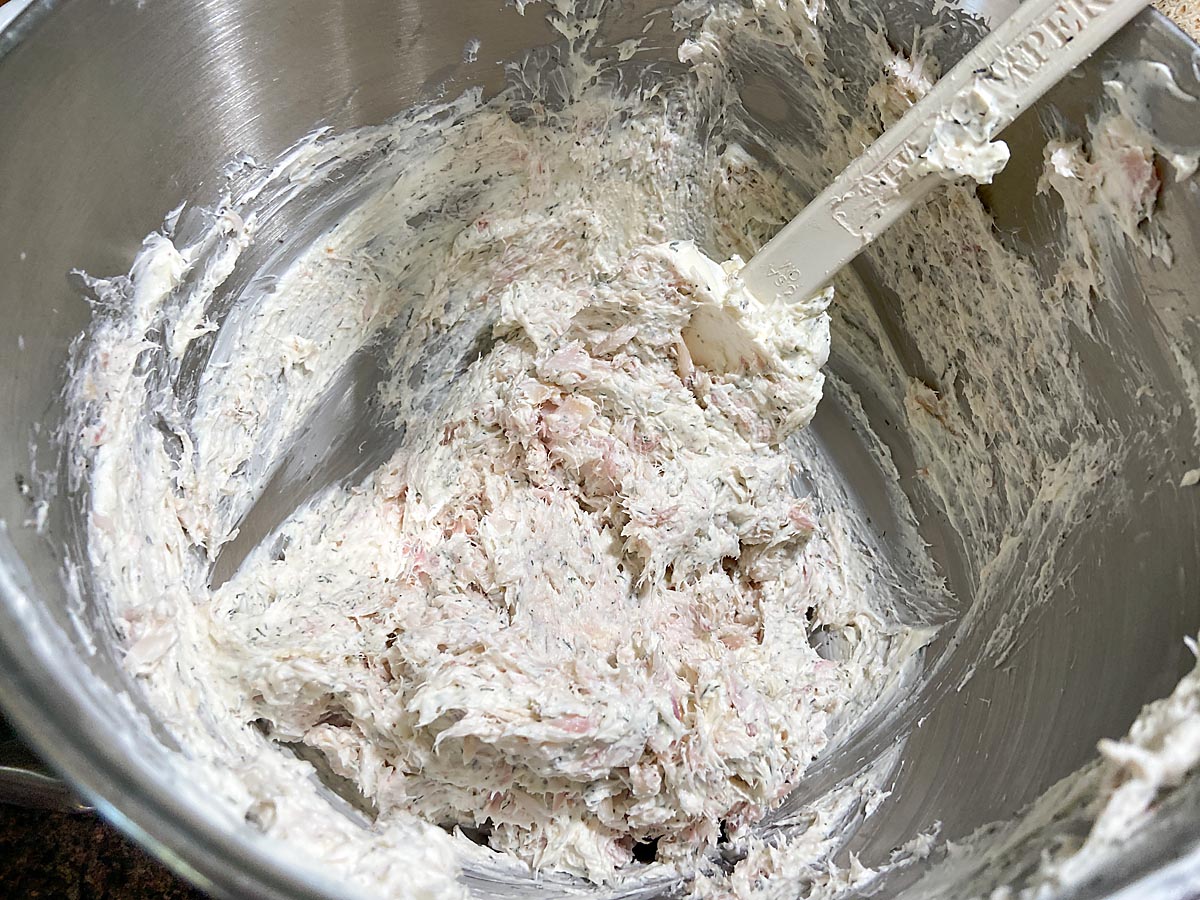 Transfer to serving dish and serve with crackers or other dippers.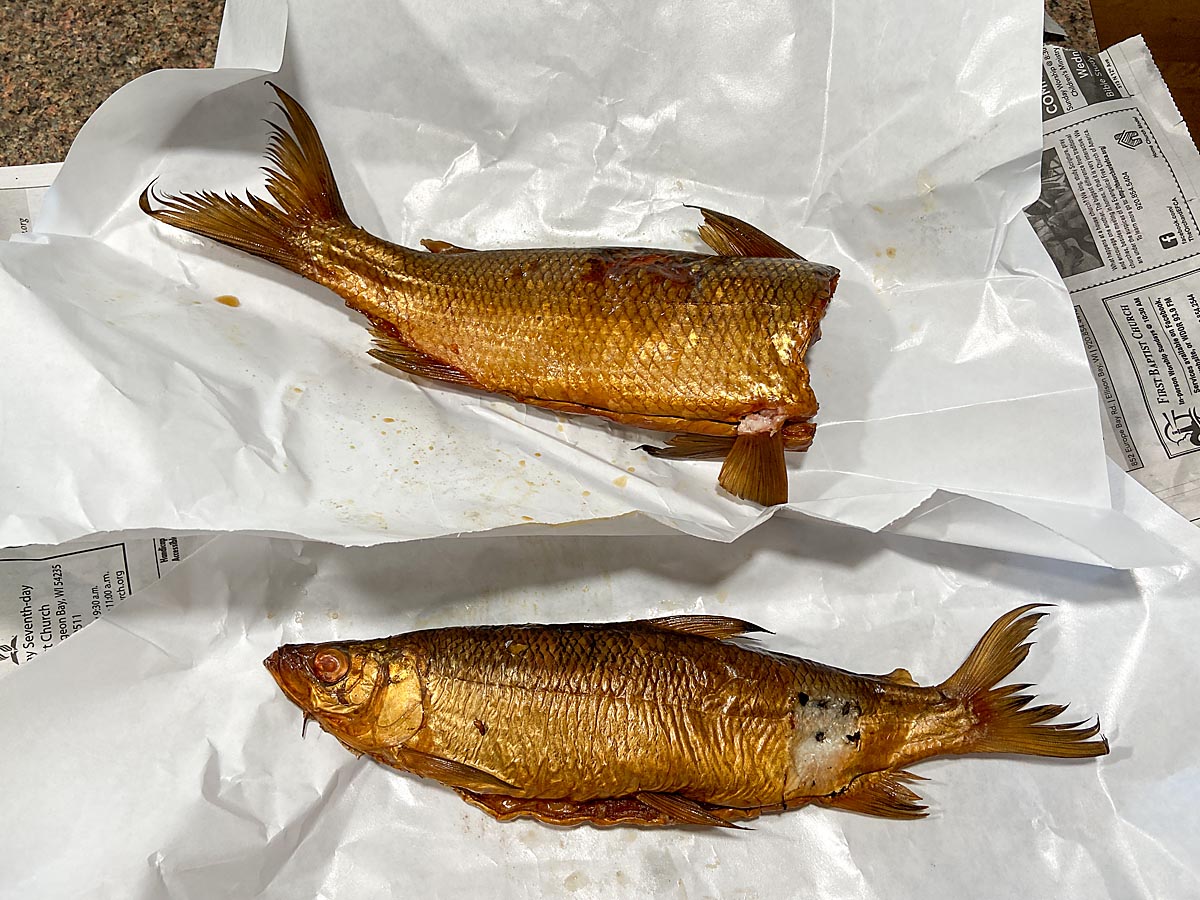 What type of smoked fish is best for dip?
Almost any type of smoked fish will be good in this, though I prefer a white fish. I have heard of people making walleye dip, smoked trout dip, maceral dip, mullet dip (I don't even know what a mullet is!) and more. If it's fish and it flakes, you can use it! You can even make smoked salmon dip, although that would change the flavor slightly.
The one caution I'll share on choice of fish is to be aware of any advisories associated with your selection. Per the State of Michigan bulletin, Lake Michigan Whitefish is currently recommended for consumption no more than 6 times a year (12 for Lake Superior sourced whitefish). It's sad that we've compromised such a wonderful resource as the Great Lakes. A smoked salt water fish is likely to fare better.
Removing the fat on the fish will reduce many (but not all) types of contaminants and reduce any fishy flavor.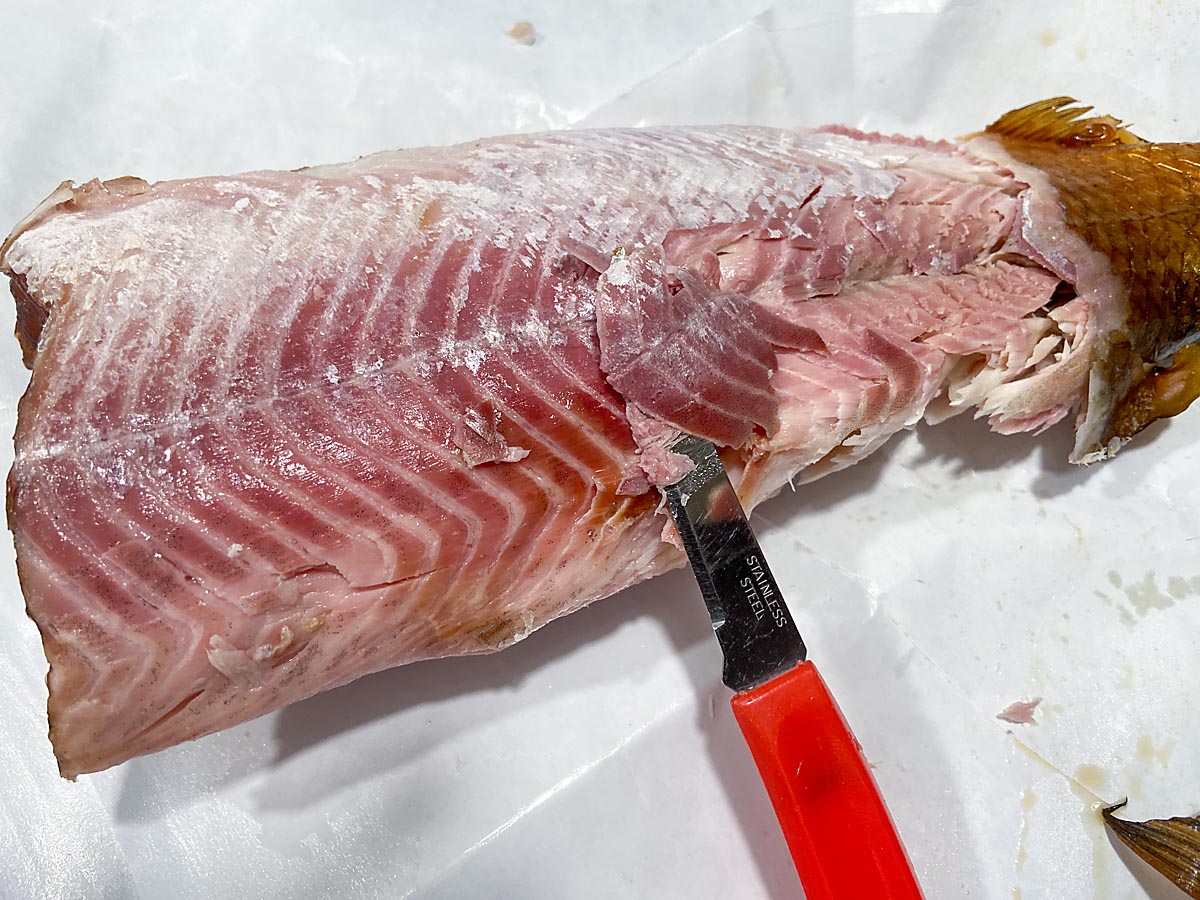 How to Serve
As I mentioned, one of the benefits of this recipe is that it's so versatile.
I'd add it to almost any brunch or buffet table. It's classy enough to go elegant and folksy enough to be at home for a casual event. Picnic or potluck? Set the dip container in ice if it will be out for long. It's also perfect for appetizers before dinner.
Just doing cocktail hour without dinner? This works very well since it's hearty enough to balance out the drinks! No drinking on an empty stomach here!
We've even been known to simply have fish dip on crackers and a salad for a quick dinner on a busy evening or lunch time. It would also be lovely rolled into a tortilla with some chopped lettuce and tomatoes for a unique smoked fish wrap sandwich.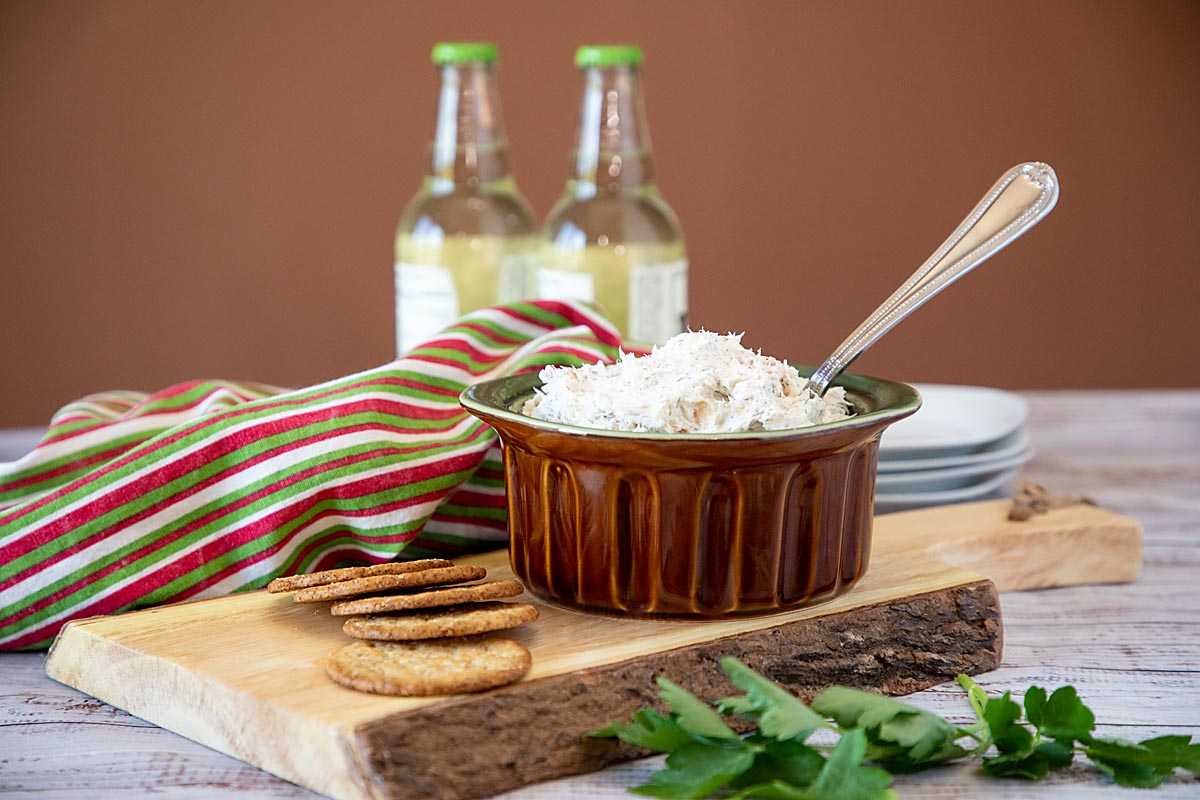 Dippers
This is probably most commonly served with crackers—take out your favorite! It has enough flavor to stand up to a whole grain cracker which means it's a good opportunity to go healthier. If you may be serving someone who is gluten intolerant, don't forget to include some gluten free crackers. Pita chip and sturdy vegetables are other good dippers.
A favorite cracker alternative of mine is toasted sliced French bread (crostini). Tired of paying $5 for a little box of crackers? Give it a try!
Variations
Want to shake things up a little? I also have a smoked fish chevre that uses goat cheese!
And if you prefer your fish unsmoked, I have a tasty salmon spread that uses canned salmon. It's even good on cucumber slices.
I love that this dip is super flavorful despite its simplicity. But feel free to add some chopped veggies if the spirit moves you. I'd never shoot down an add-a-veggie impulse!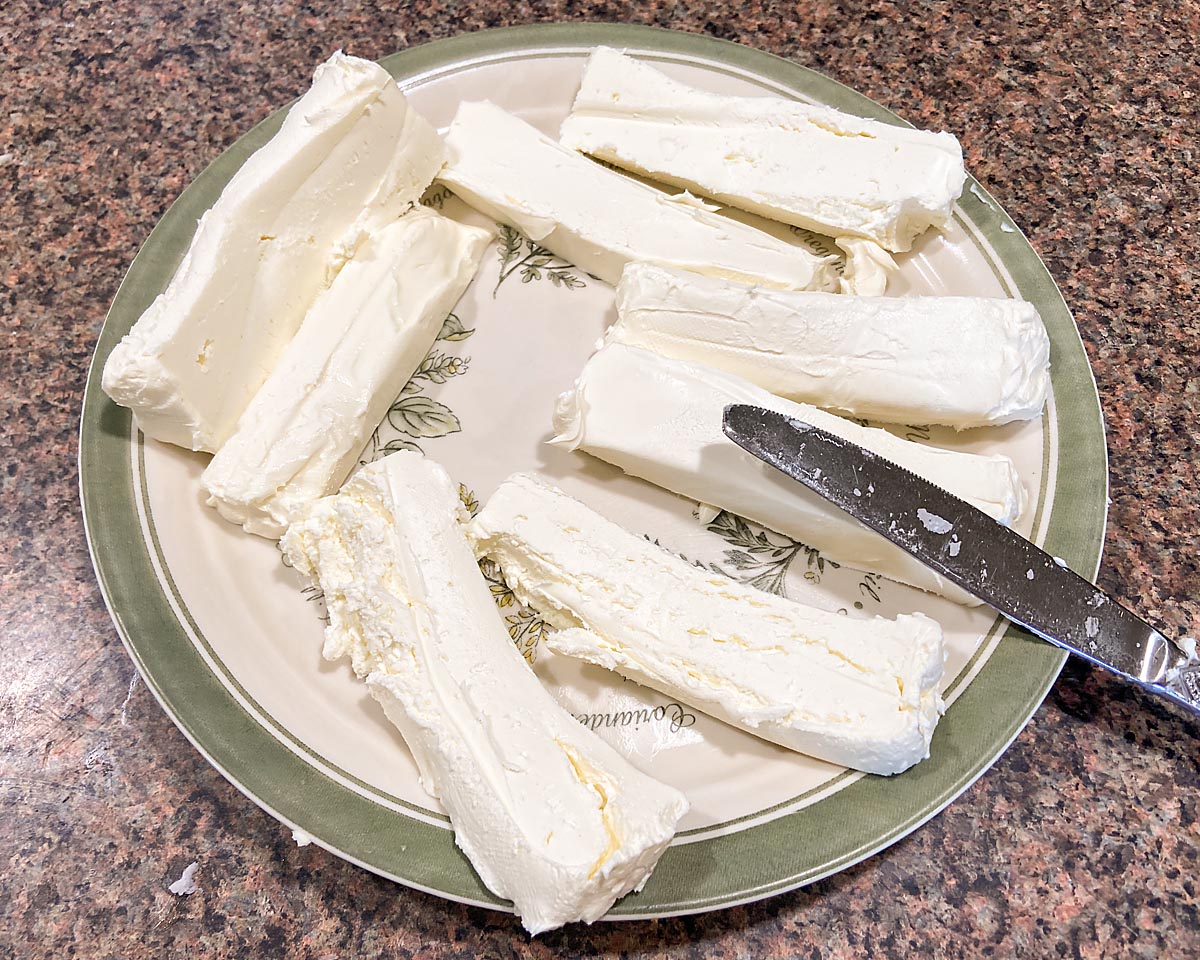 Tips & FAQs
If you've forgotten to soften the cream cheese, I have a new way to do this quiekly ('cause guess how often I forget!) that I think works better than the microwave. I slice it into narrow strips, then let them sit out for 30 minutes to an hour (sometimes I'll debone the fish while I wait). It reduces the softening time dramatically!
The only thing about this recipe that might be challenging is deboning the fish. Did you know that fish bones come in patterns that vary by type of fish? This means that once you do some initial analysis, the rest will be easier!
Friday #DairyMonth Recipes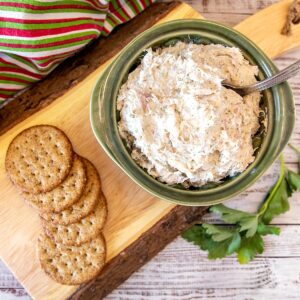 Smoked Fish Dip
With smoky flavor & savory notes, Smoked Fish Dip is an easy & tasty appetizer.  Perfect for events from picnic to brunch to cocktail party. 
Ingredients
16

ounces

cream cheese

2 8-ounce packages

1

Tablespoon

dried dill

3

Tablespoons

lemon juice

1/4

cup

onion

finely chopped, or 1 T dried minced onion if you are short on time

1

Tablespoon

black pepper

1 1/2

pounds

smoked whitefish

about two 6 to 8-inch pieces, with skin and bones removed

crackers or other dippers of your choice
Instructions
Blend the cream cheese until smooth.

Mix in the remaining ingredients except the fish.

Stir in the fish by hand.

Transfer to a serving bowl. Serve with crackers (or veggies or other dipper of your choice).
Notes
The "additional time" is an allocation for deboning the fish.
Nutrition
Calories:

159

kcal

Carbohydrates:

2

g

Protein:

11

g

Fat:

12

g

Saturated Fat:

6

g

Polyunsaturated Fat:

1

g

Monounsaturated Fat:

3

g

Cholesterol:

74

mg

Sodium:

121

mg

Potassium:

241

mg

Fiber:

0.2

g

Sugar:

1

g

Vitamin A:

443

IU

Vitamin C:

1

mg

Calcium:

43

mg

Iron:

0.3

mg

I am not a health professional and nutrition data is calculated programatically. Accuracy may vary with product selection, calculator accuracy, etc. Consult a professional for the best information.

Originally published Jul 8, 2012

Save