Sorbet and Champagne Cocktail
Don't you love foods that can do double duty? Buy it for one purpose… then get inspired! Take sorbet for example. You can feed it to a sick child (or a teen who just had their wisdom teeth out—ahem) or you can add it to Champagne or Prosecco for a festive New Year's (or other special occasion) drink.
Or Mom can have a pre New Year Sorbet and Champagne Cocktail—perhaps after her 43rd trip up the stairs carrying fresh ice packs, or pureed soup.
I've seem some lovely Champagne cocktails this season. Cook fresh fruit into a puree, strain, add cream, mix with Champagne. But with a quality sorbet you get almost the same thing (okay, it's not organic and local) but with, um, no work.
Easy is really important on your 44th trip up the stairs. Or even your 5th holiday party in 4 days…
I used raspberry sorbet in our Sorbet and Champagne Cocktail, because the oral surgeon said no citrus–and raspberry is a family fave. For an actual New Year's party, I might go with tangerine for a white and gold theme.
For Christmas, Valentine's Day or a baby shower, raspberry is perfect. Or go wild and pick your favorite flavor whether it matches your decor or not!
Yes, a Sorbet and Champagne Cocktail is perfect way to toast to festivities wherever you find them! A Happy she'll be eating solid food in a couple days New Year to all!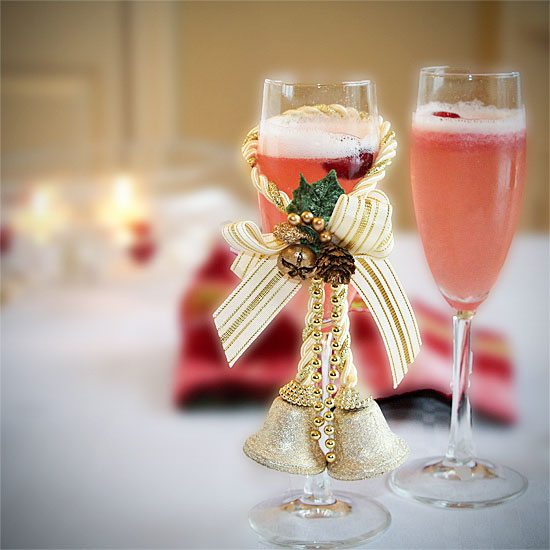 Sorbet and Champagne Cocktail
2015-12-30 15:09:46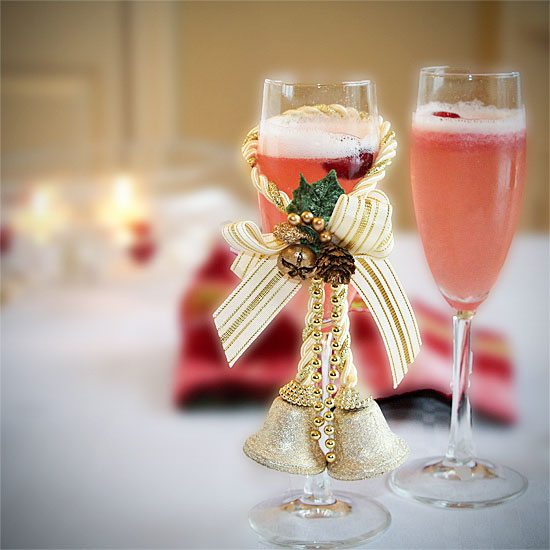 Serves 6
Need a drink that is festive, quick & delicious? Try a sorbet & champagne cocktail. Color match to your occasion--orange for New Years, berry for Christmas
Nutrition Facts
Amount Per Serving
* Percent Daily Values are based on a 2,000 calorie diet. Your Daily Values may be higher or lower depending on your calorie needs.
Ingredients
1 bottle Champagne or Prosecco
6 tablespoons sorbet--raspberry or your favorite flavor
garnish with berries, orange slices
Instructions
Drop about a tablespoon of sorbet into a champagne glass
Very slowly top with champagne. Be careful since it will bubble up a lot.
Garnish as desired and serve immediately.
Art of Natural Living https://artofnaturalliving.com/