Spiced Cider Syrup (Instant Hot Apple Cider)
Now that we've had a few cold days, I can feel winter in the air. I love the change of seasons (especially when it follows a long autumn) with winter's promise of snowdrifts and sugarplums.
Winter is especially nice if you serve it up with a warm drink like hot spiced cider. Made from freshly pressed apple juice, warmed with cinnamon and vanilla beans, it is a fragrant and warming winter drink. Brandy or vodka optional.
The only downside to making spiced cider from scratch is the prep time. But if you start with a homemade spiced cider syrup, a serving is quick and easy. Just add hot water!
I have fond memories of warming up with hot beverages after a day in the Wisconsin north woods. Tromp through the snow, then come in to warm your hands on a steaming Tom & Jerry (beaten egg whites, sugar, rum and brandy). Made from a frozen mix, you gotta love instant fun! Hmmm, anyone seeing a theme?
I went kind of wild this summer with cold fruit syrups mixed with fizzy water, so I decided to try my hand at something served hot. I set a panful of cider on the stove with mulling spices and let it simmer for a few hours. When it was done, it was amazing! While the initial prep time is long (though no work other than to occasionally check the level), after that it's just add water (and that optional booze).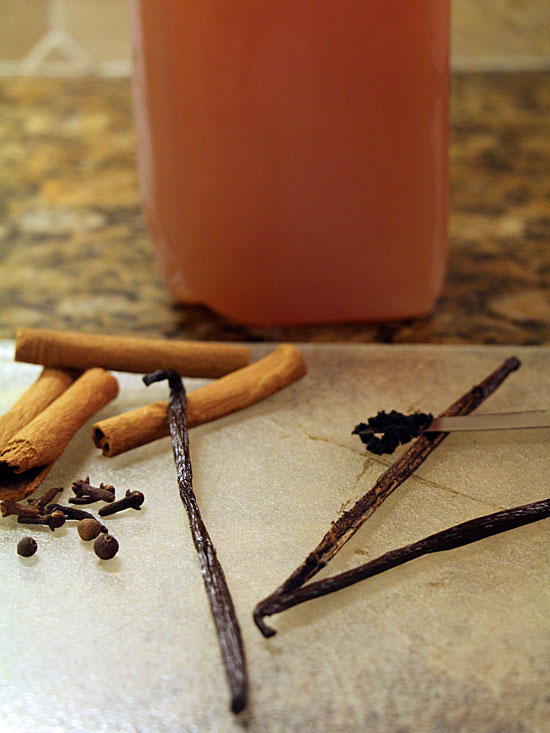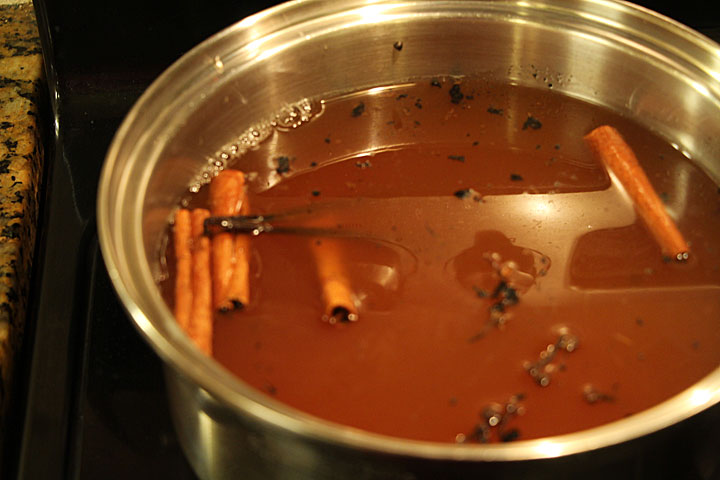 Apples are a perennial member of the EWG's dirty dozen list of most pesticide-laden fruits and vegetables so buy organic if you can. This year I hit the mother lode, buying from a small local orchard and also from one of my CSAs (that is brilliant at sourcing things they don't grow themselves).
I am already making a second batch for Thanksgiving when my college kids come home from school! Gather the family around the fire and cozy up to a warm drink.
That long winter's night is sounding kind of nice after all!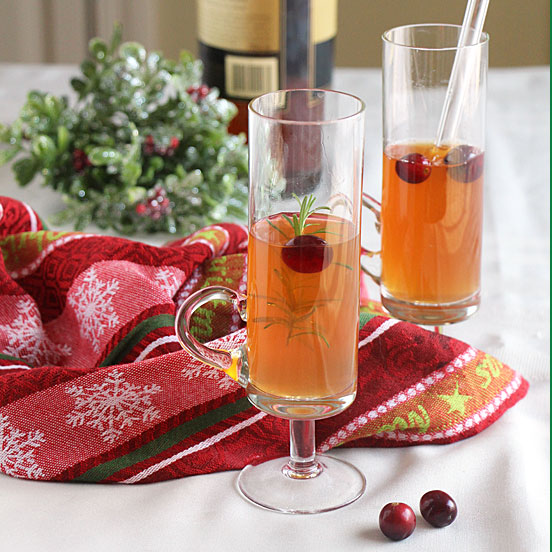 Spiced Cider
2015-11-23 18:06:23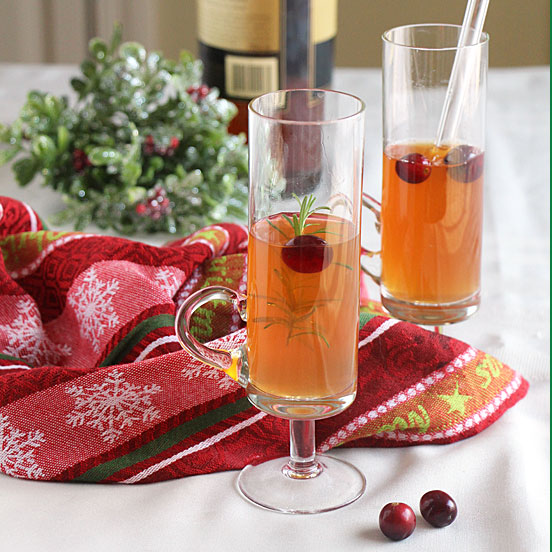 Serves 10
Making hot spiced cider is quick and easy (and all natural) if you start with your own spiced cider concentrate. Relax and enjoy winter!
Nutrition Facts
Amount Per Serving
* Percent Daily Values are based on a 2,000 calorie diet. Your Daily Values may be higher or lower depending on your calorie needs.
For the spiced cider syrup
• ½ gallon apple cider
• 4 cinnamon sticks
• 6 cloves
• 3 allspice
• 2 vanilla beans (or 1 t vanilla extract)
• ½ c sugar
For serving
• 1 shot spiced cider syrup
• 1 shot vodka or brandy (optional)
• ½ - ¾ c boiling water
To make syrup
Place cider, cinnamon sticks, cloves and allspice in a large sauce pan. If using vanilla beans, split them, strip out seeds with a knife, then add seeds and pods to the pan. Bring mixture to a simmer.
Simmer until reduced to 1 ½ - 2 cups, about 3-4 hours. Strain, discarding solids, then return cider to pan. Add sugar and reheat, stirring to dissolve. Remove from heat. If using vanilla extract instead of vanilla beans, stir that in now.
Refrigerate until ready to serve.
To serve
Combine a shot (1 1/2 oz) of syrup with 1/2 - 3/4 cup of boiling water (to taste, depending on concentration of syrup). Add a shot of vodka or brandy if desired.
Stir. Garnsih with cinnamon stick, cranberries, rosemary if desired
Notes
Calories are without alcohol.
Art of Natural Living https://artofnaturalliving.com/