Apple Turnover with Puff Pastry
With flakey puff pastry & sweet apple filling, an apple turnover is a classic fall dessert, snack or breakfast treat! And it's easy to make!
This post is sponsored in conjunction with #FallFlavors Week. I received product samples from sponsor companies to help in the creation of these recipes. All opinions are mine.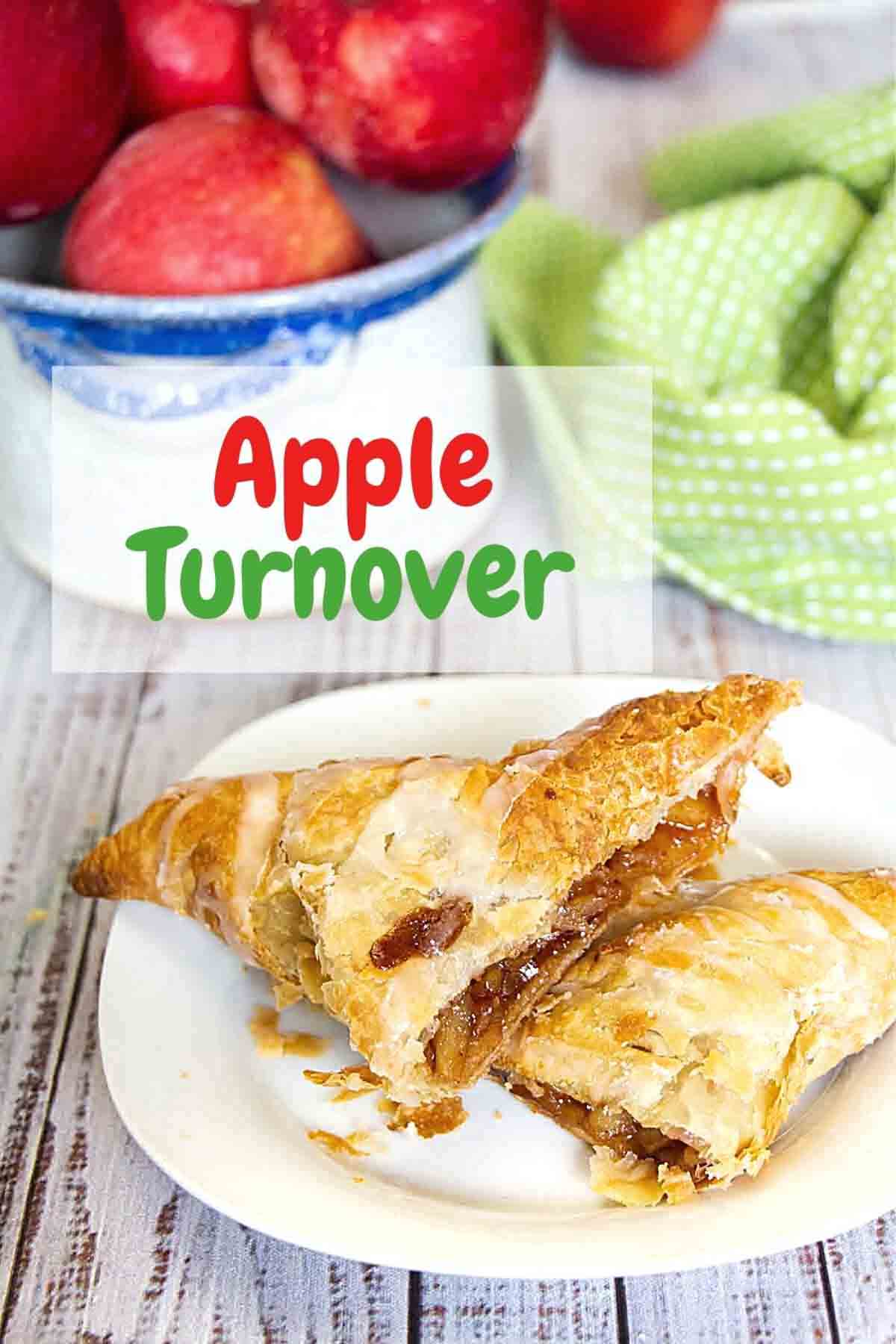 One of my favorite fall treats is the apple turnover! I love biting through the flakey crust into the sweet cinnamon-y filling!
Of course I'd always figured that making turnovers would be a lot of work. But I decided to test them anyway since I was looking for new recipes for #FallFlavors week. Happily, I was wrong about the work!
First, I learned that commercial puff pastry works beautifully for this—how easy is that! Then I discovered that chopped apples were perfect without any pre-cooking at all. Yup, that clinched it. I've been making them twice a week lately (shhh).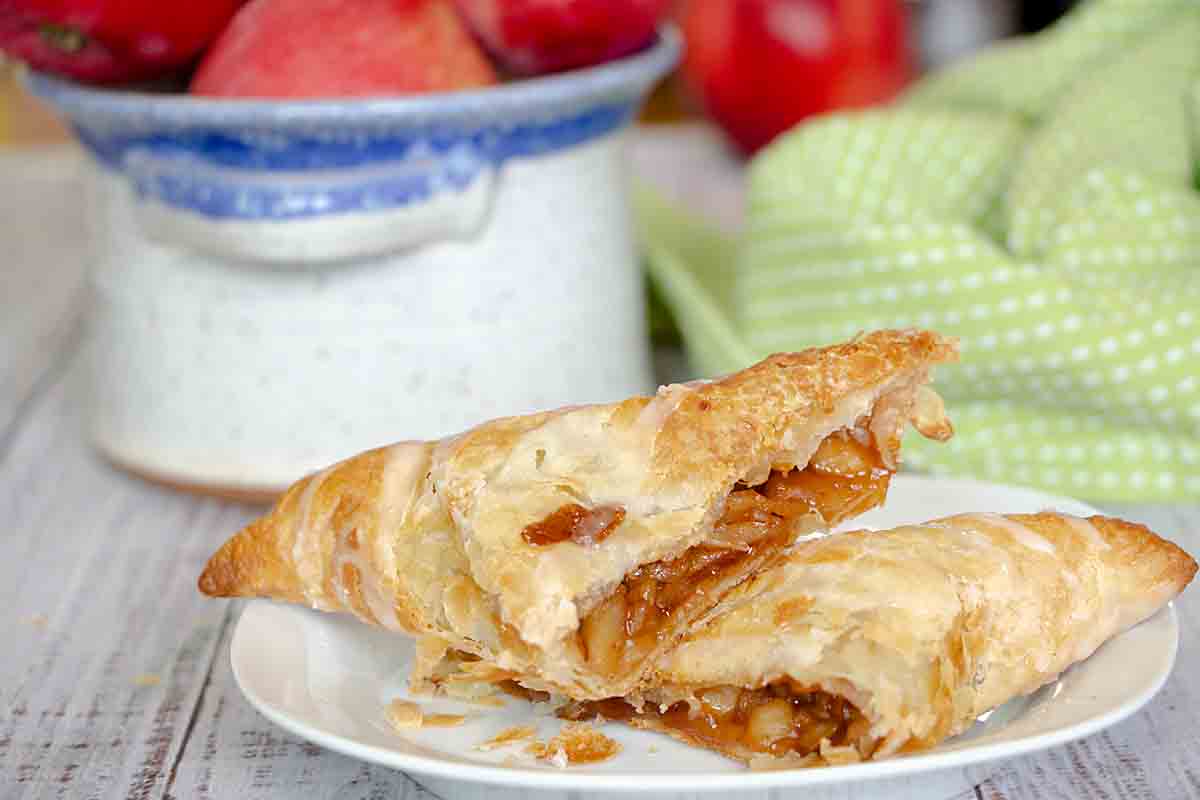 Inspiration also came from the apples in my Melissa's Produce Box and my Dixie Crystals dark brown sugar, two of our sponsors. Melissa's got me apples before the season started in Wisconsin. Dixie Crystals added caramel-y sweetness to the filling!
Yes, it's time to add a new fall "must have" to the menu!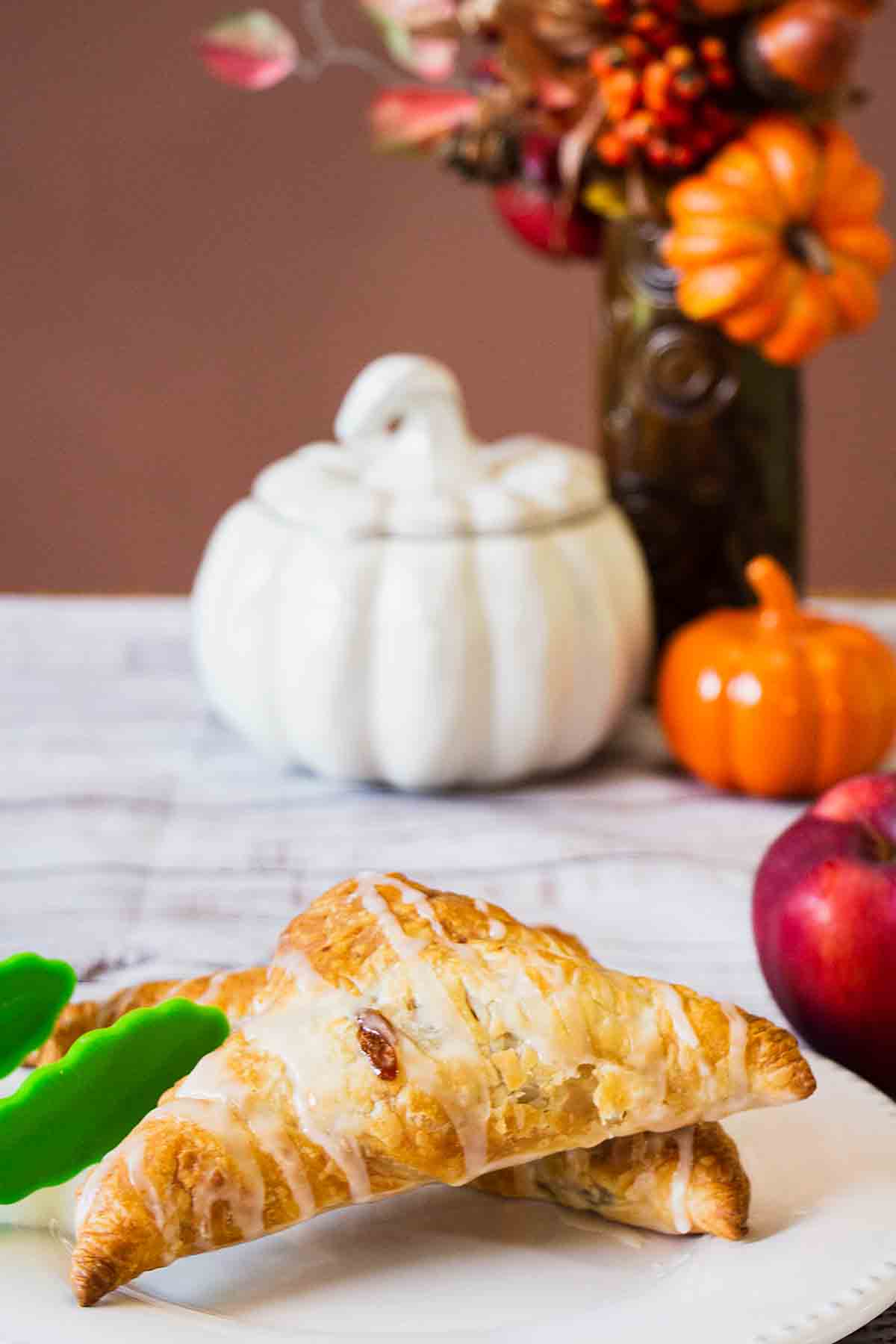 What Makes This a Winner
I love making an apple turnover at home now. Benefits include:
Step by Step Directions
I was pleasantly surprised how easy these are to make! To start you roll out a sheet of puff pastry to 12″ x 12″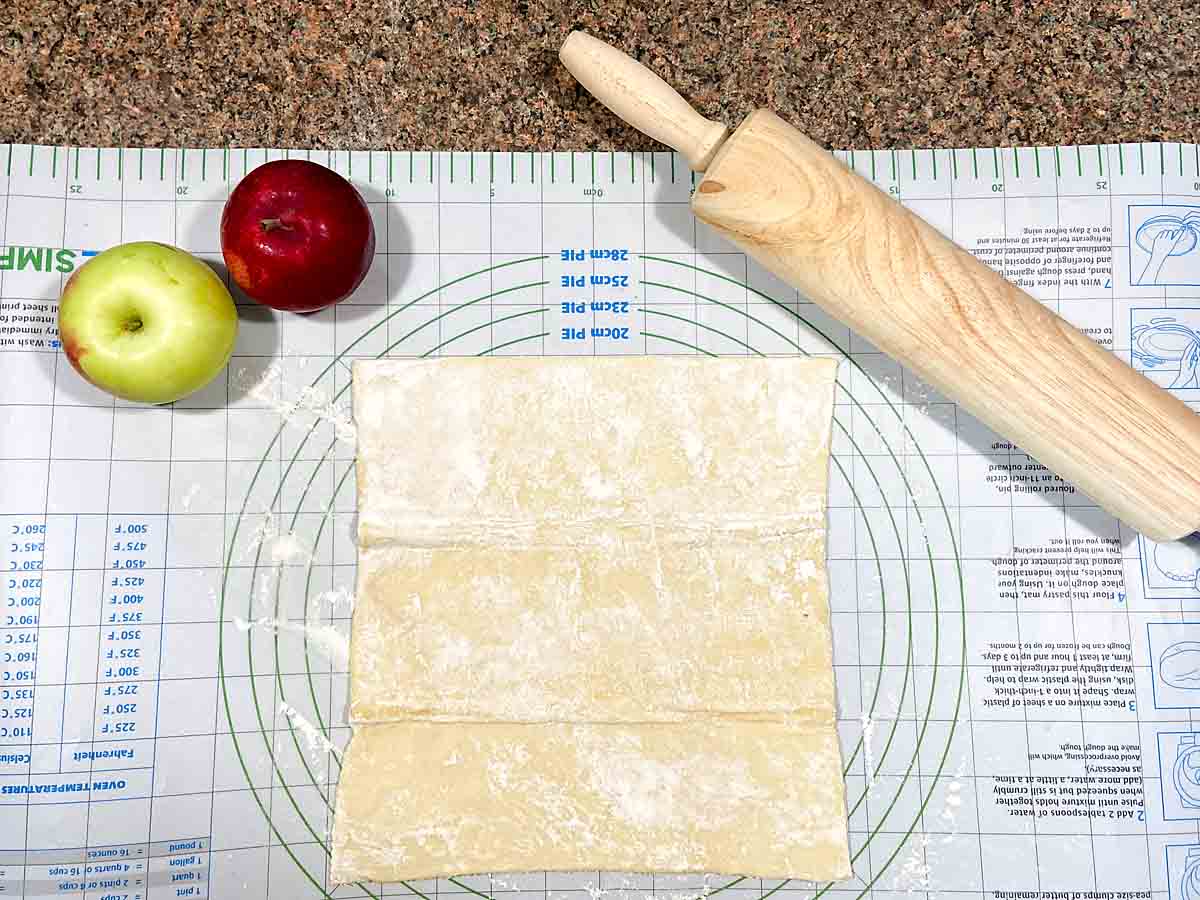 Cut into 4 squares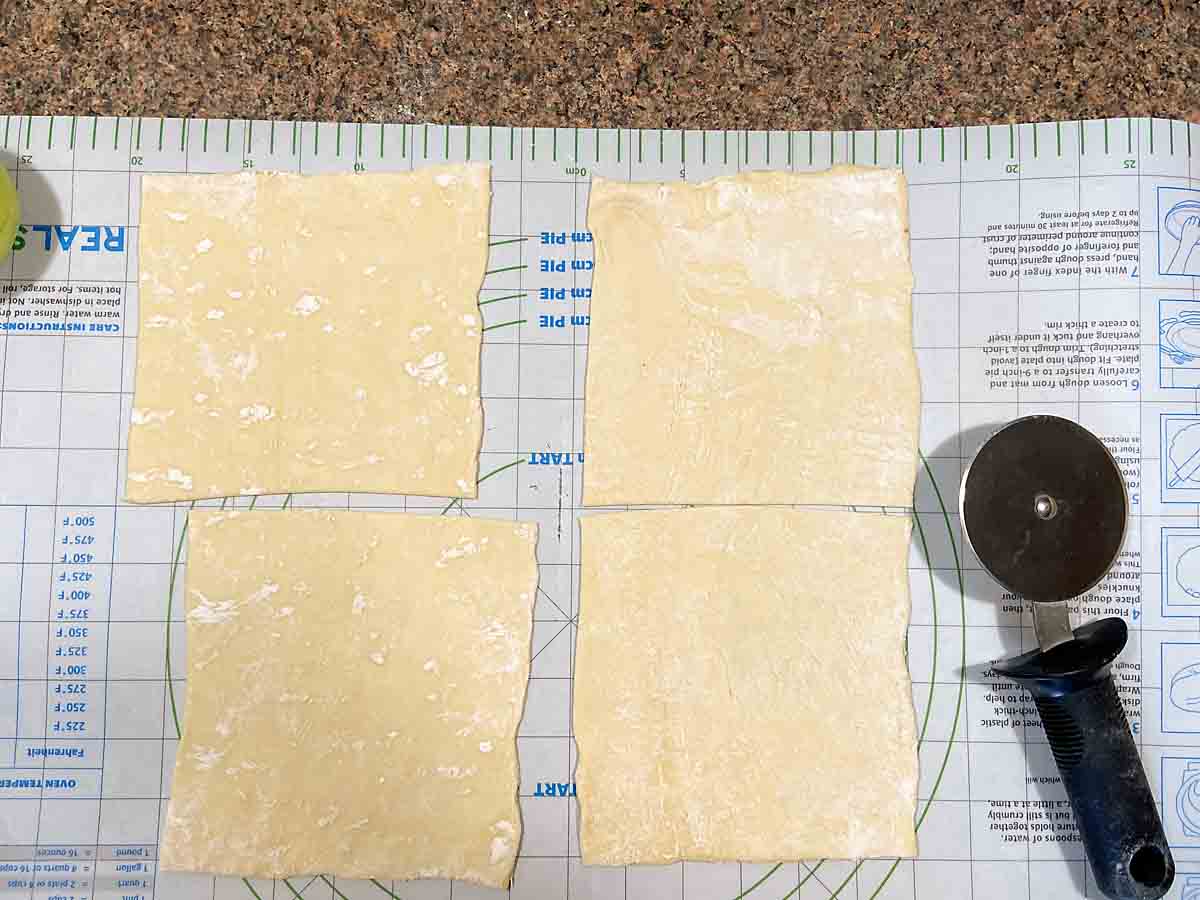 Chop your apple and mix in the rest of the filling ingredients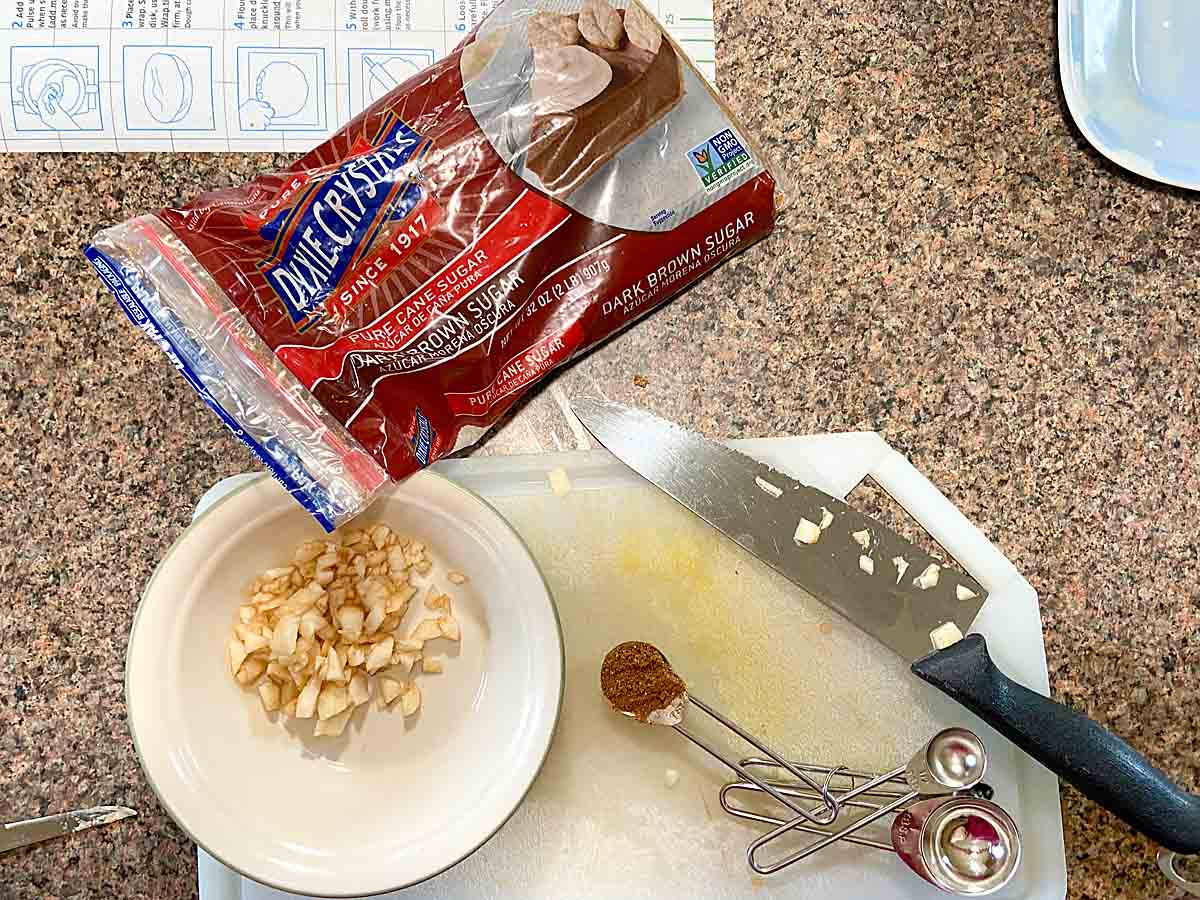 Put 1/4 of the filling on each piece of pastry and wet the edges
Fold the pastry into a triangle and seal the edges.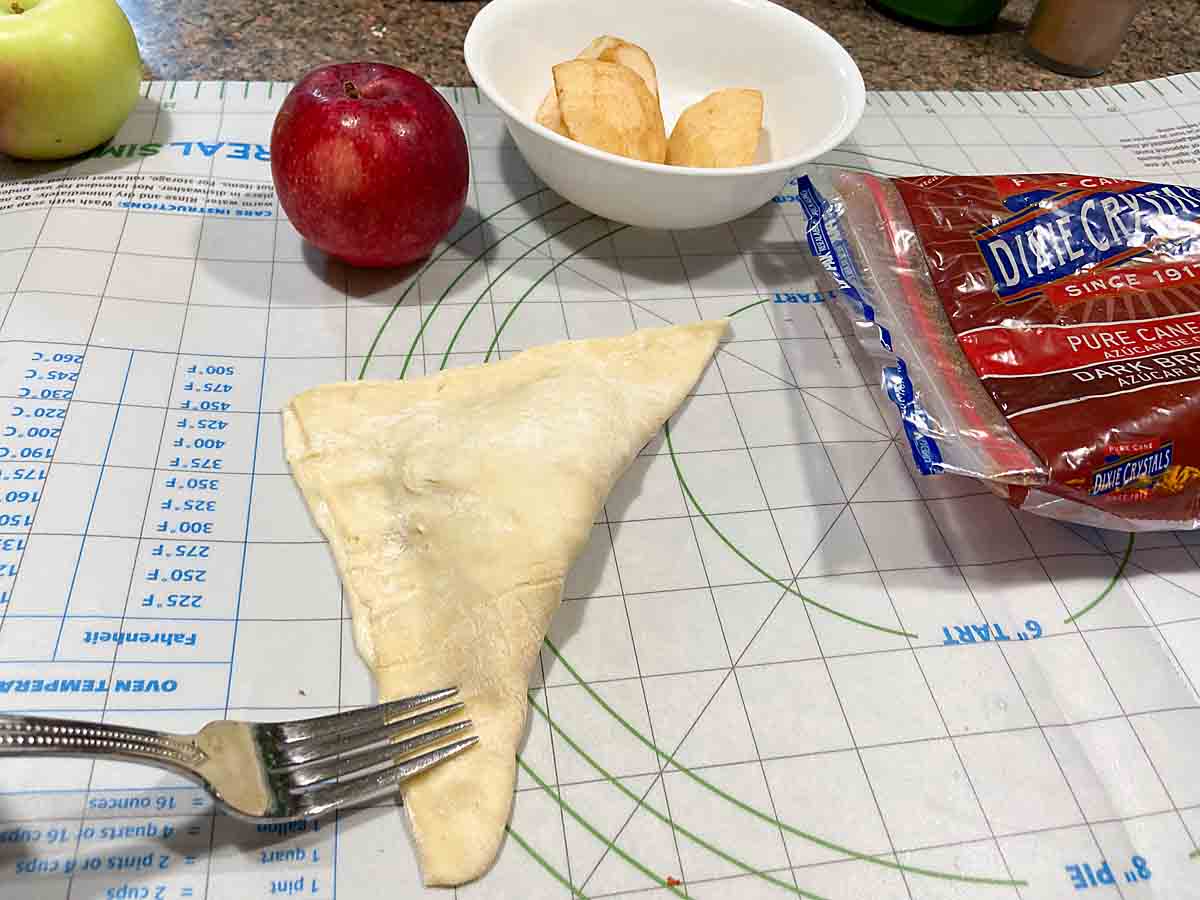 Bake and prepare glaze while baking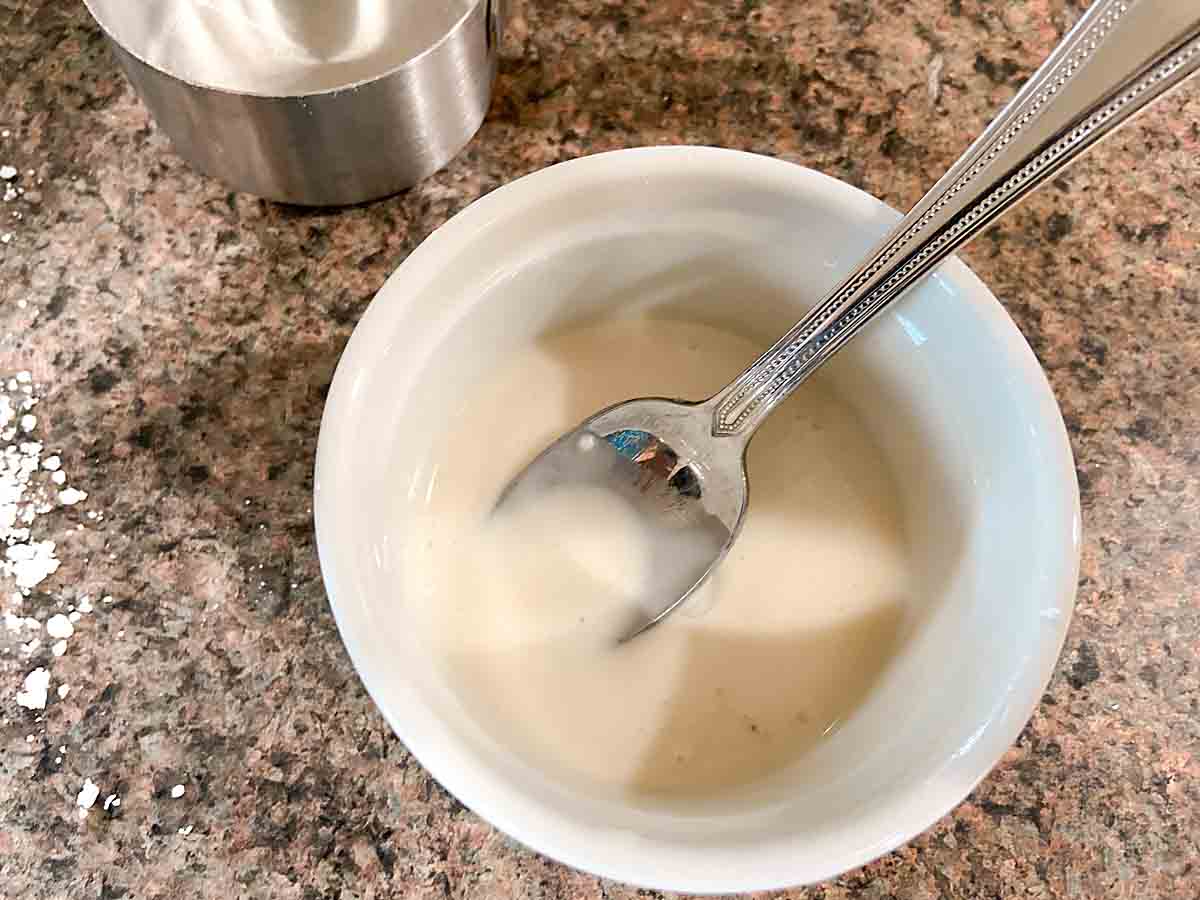 When turnovers are baked and cool, spoon glaze over them.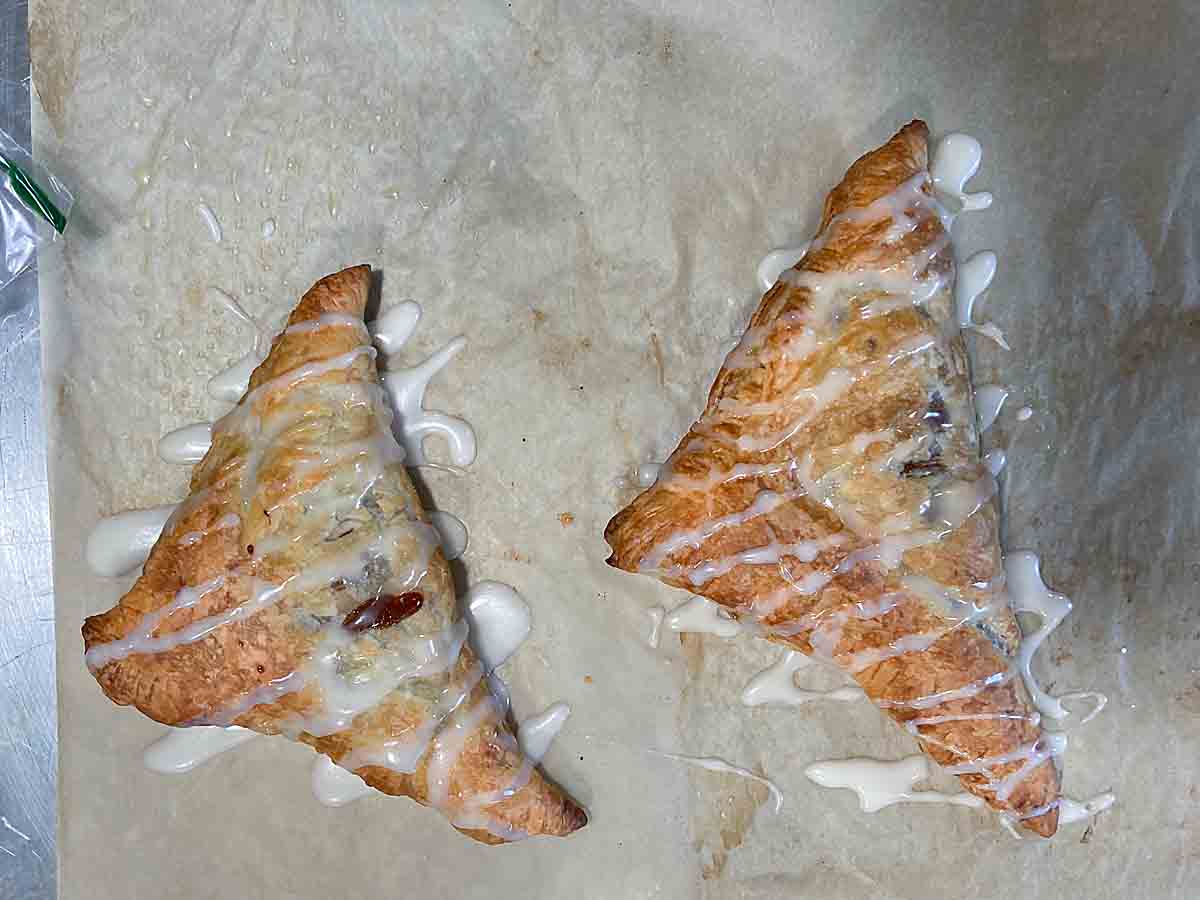 Enjoy!
Turnover versus Hand Pie
While I didn't think that an apple turnover needed a definition, I started to wonder how it differed from a hand pie, another popular dessert. While I didn't find anything formal, here is what I learned.
The online dictionary YourDictionary defines an apple turnover as a "pastry dessert filled with pieces of sweetened apples, so named because the pastry is folded (turned) over to enclose the filling." This generally (though not always) gives it a triangular shape. Classically made with puff pastry, you will see some made with pie crust as well, especially when people are using homemade pastry.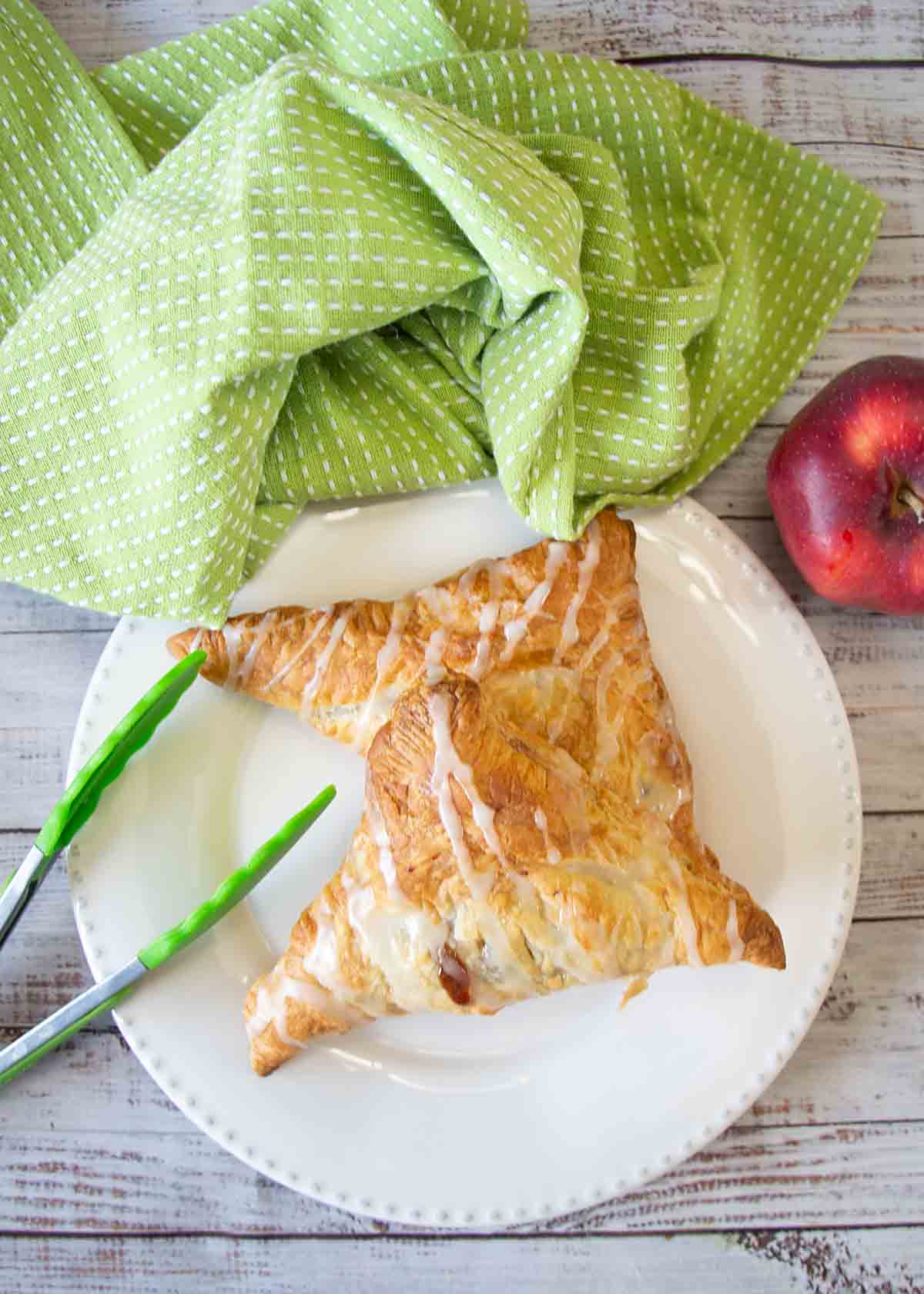 When I googled hand pie images, I found a wide variety of shapes–and pie crust predominated as the pastry. Hand pies were less likely to be glazed and often included savory options.
In any case—yum!
Apple Varieties
If you don't want to think too hard about your apple variety, just go with a good all-purpose apple–or whatever you happen to have. If you are shopping specifically for a recipe, here is a nice guide to apple varieties that I found.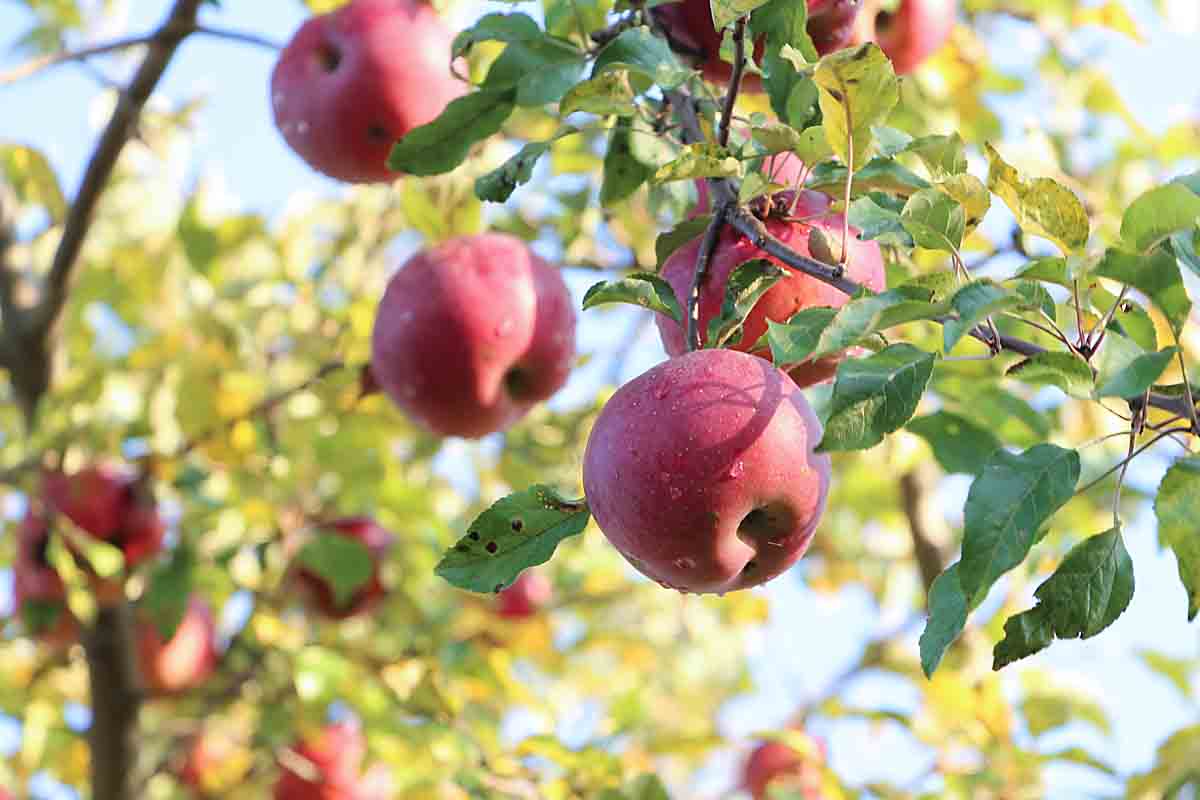 But one bonus of making your own is you can bake according to your personal taste. If you like apples that keep more texture, you might go for an apple that works well as a baked apple (since baked apples need a good ability to keep their shape) with this guide from Kitchen Lane.
Personally, I like my apples softer, so with the short baking time, my first choice is an apple that works well for applesauce, like McIntosh. But really, I'd use anything I had on hand.
Finally, since apples are commonly on the EWG Dirty Dozen, consider organic if you can. But remember that it is generally considered better to eat a conventional fruit than to not eat a fruit at all!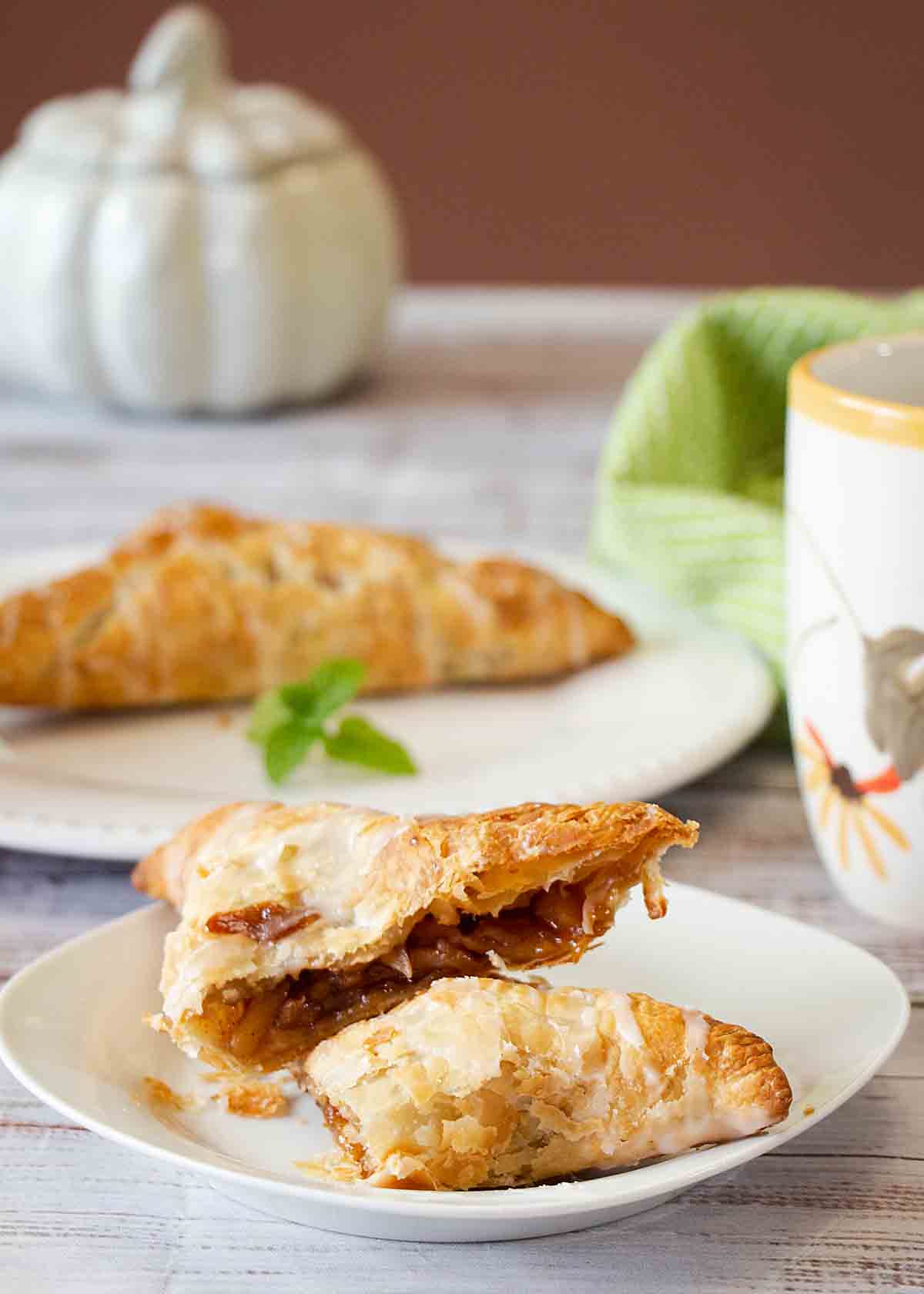 How to Seal Puff Pastry
The only part of making an Apple Turnover that is remotely challenging is sealing the edges. Here are some things I found useful.
The amount of filling is key to success. Too little and the apple flavor doesn't come through, too much and you can't seal the pastry. So go with the amount I suggest and don't pack the measuring cup.
Avoid getting any filling on edges of the pasty, which can cause them to leak.. I tend to pile more in the middle now than my original pictures.
If your pasty is getting too warm, it can easily tear, so re-refrigerate it if you notice it stretches too easily.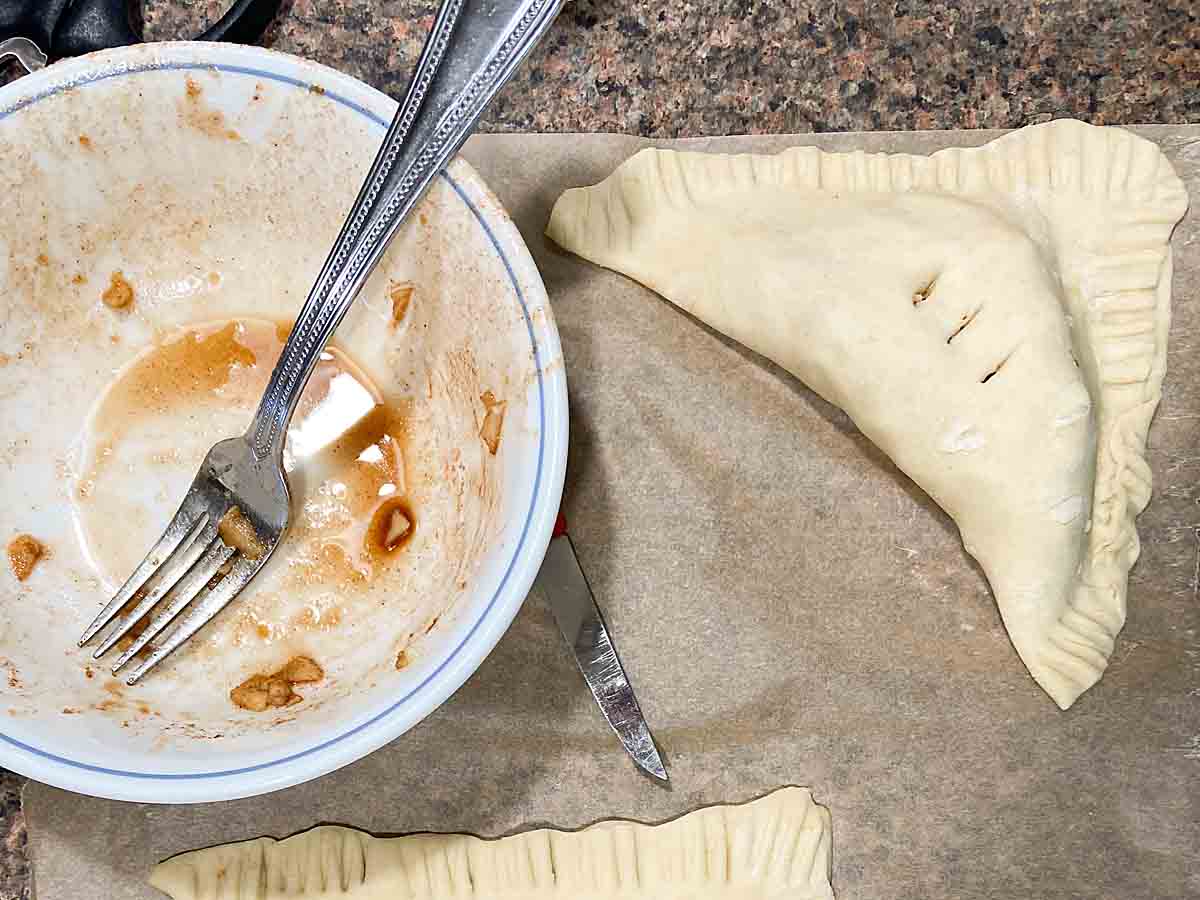 After the turnover is sealed, be sure to cut vent holes on top–otherwise it will release steam through the edges and your filling will start to leak.
I like to form these parchment then move them right to a cookie sheet on the parchment to avoid tearing the pastry in the transfer
Tips & FAQs
Some people use an egg wash for browning but my apple turnover has always browned beautifully without this. In fact I'd be afraid the pastry might get too dark, especially if there was some egg run-off.
The position of the oven baking rack is important for this. Set your baking rack at or a little above the middle of oven. My first attempt, on a lower rack, was overly brown on the bottom which is much less appealing. A lower rack gets more reflected heat from the bottom of the oven so raising it was a perfect solution.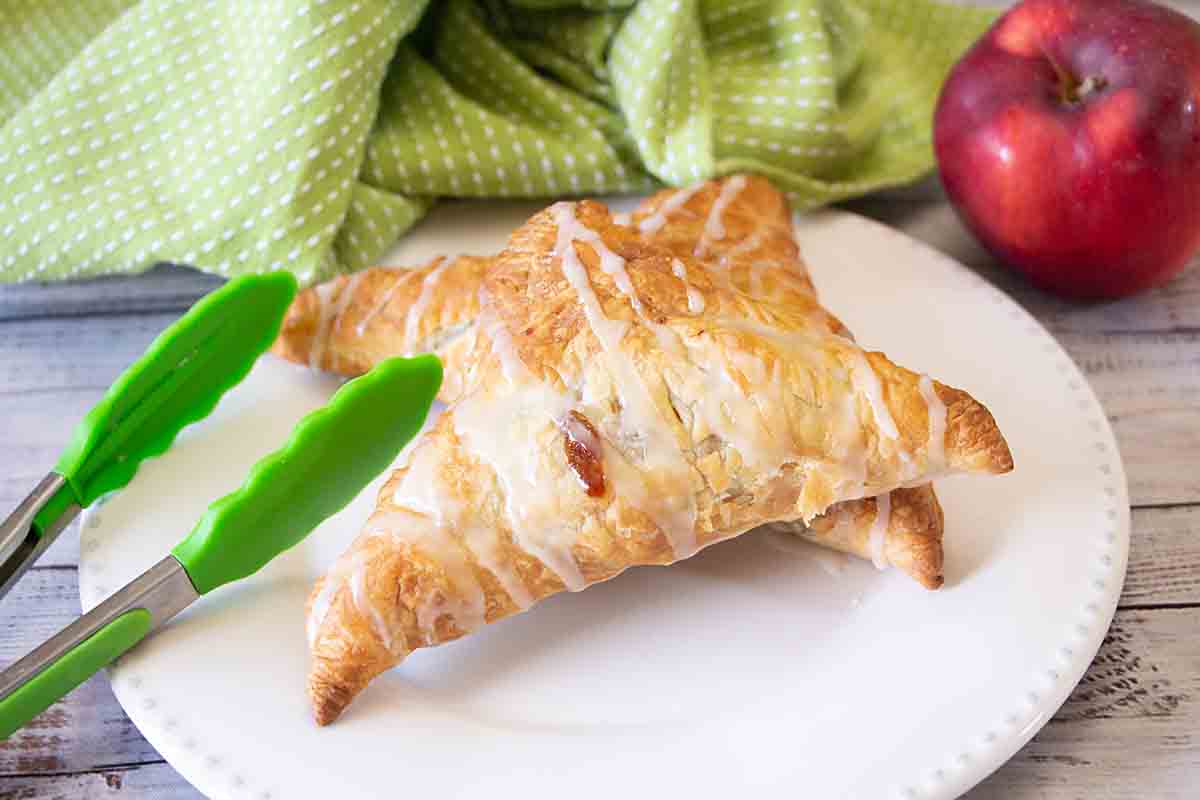 For the most classic look, you can drizzle some powdered sugar glaze across these–or skip this if you prefer. Drizzling past edges of turnover onto parchment will look most natural. And make sure your pot pies are cool or your glaze will spread or even melt off.
Apple Turnovers are best eaten the day they are made. If you'd like to make these over a couple days, you can seal the remaining puff pastry in a zip loc bag to stay moist. I've also heard that turnovers can be frozen right before the baking stage, though I haven't tried it.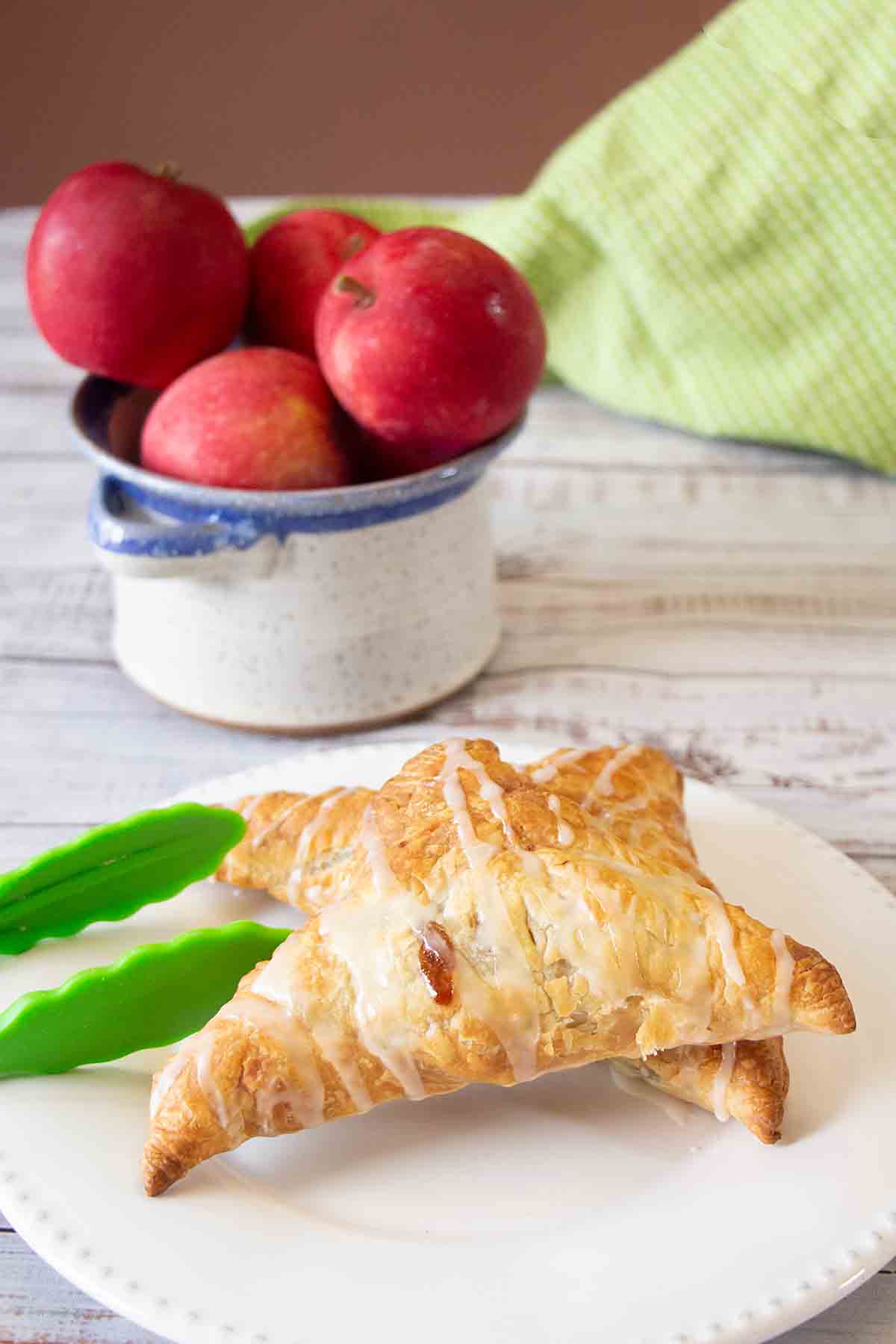 More #FallFlavors Recipes Below:
Beverages
Breakfast and Baked Goods
Side Dishes
Main Dishes
Desserts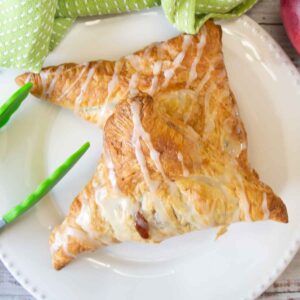 Apple Turnover
With flakey puff pastry & sweet apple filling, an apple turnover is a classic fall dessert, snack or breakfast treat! And it's easy to make! 
Ingredients
Turnover:
1

sheet

puff pastry

one sheet/half pkg Pepperidge Farm or equivalent

1 1/2

cups

chopped apple

3

Tablespoons

brown sugar

½

teaspoon

cinnamon

2

teaspoons

lemon juice

1

teaspoon

cornstarch
Glaze:
½

cup

powdered sugar

2

teaspoon

water

¼

teaspoon

vanilla

opt
Instructions
Preheat oven to 400F.

Thaw puff pastry according to package directions. On floured parchment roll out to 12 x 12 inch square. Cut into four 6 x 6 inch squares.

In a small bowl, mix the remaining turnover ingredients. Set equal amounts onto each pastry square taking care not to get any on the edges.

Wet about 1/2 inch along the edges of each pastry then fold the top over to form a triangle. Take care not to get filling onto the edges. Seal the edge sides with a fork. Cut one or more vent holes in the top of each turnover.

Transfer to baking sheet and bake until golden brown, about 13-15 minutes. Remove from oven and cool.

Mix glaze ingredients if using. When turnovers are cool, drizzle with glaze.

Eat the same day if possible.
I am not a health professional and nutrition data is calculated programatically. Accuracy may vary with product selection, calculator accuracy, etc. Consult a professional for the best information.