Raw fish is having a heyday, from sushi, to tuna poke, to citrus-y ceviche. Here's an easy and tasy halibut ceviche–just say "yum"!

Did you know that it's National Ceviche day today? Seriously! Though truthfully this post was prepped long before I knew there even was a Ceviche day. Alas, that organized, I'm not.
In reality, the idea arose when a seafood Facebook group I'm in began posting pictures of Halibut ceviche. They looked so good that, clearly, I had to get with the program.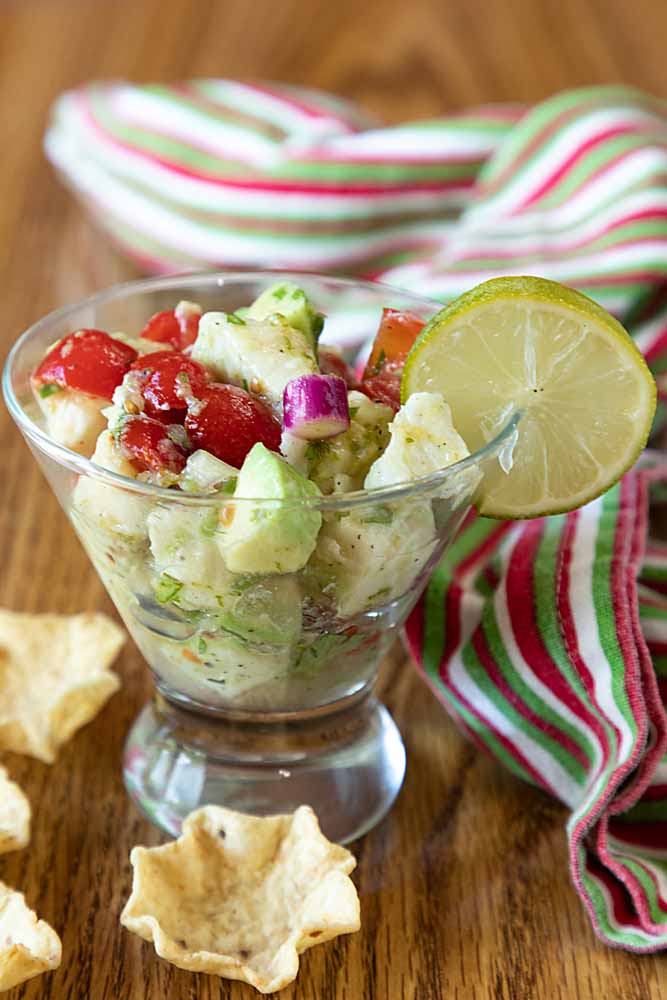 Now in case you are new to the dish, Ceviche (per Wikipedia) is "a Latin American seafood dish… typically made from fresh raw fish cured in fresh citrus juices… and spiced with ají, chili peppers or other seasonings including chopped onions, salt, and coriander. "
The citrus-curing process denatures the protein, turning the fish more solid and cooked-like. In addition, it kills some of the potential disease-causing organisms (more on this later).
I'd eaten ceviche made with shrimp years ago, but never tried a fish version. And I'd never tried making it myself.
Of course, as organized as I'm not, I hadn't saved any links. But I ended up at a Giana de Laurentiis recipe to start.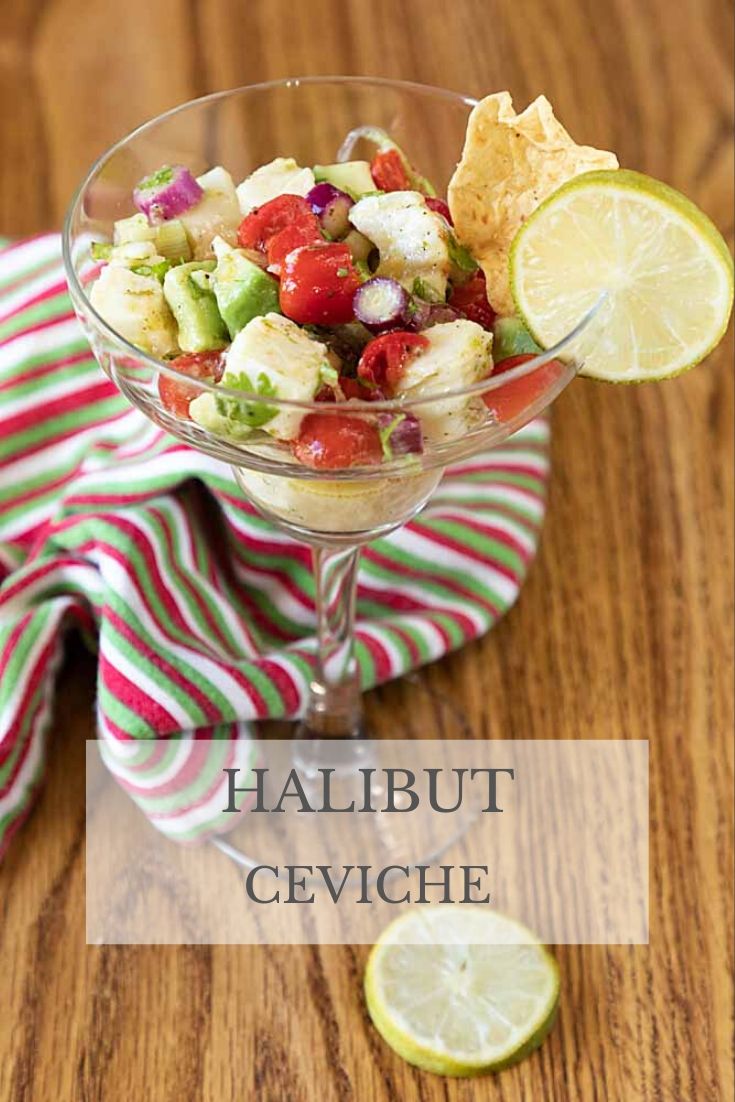 Now, one of the main recipe variations you see is the amount of time the fish chunks spend marinating in the citrus. Leave it too long and you risk tough fish. Too little and it will still feel raw or sashimi-like. Without any personal experience, I just went with Giana's timing. Although her marinade was on the high end, the fish wasn't remotely tough. I'll probably experiment some in the future and pull out pieces of fish along the whole curing timeline.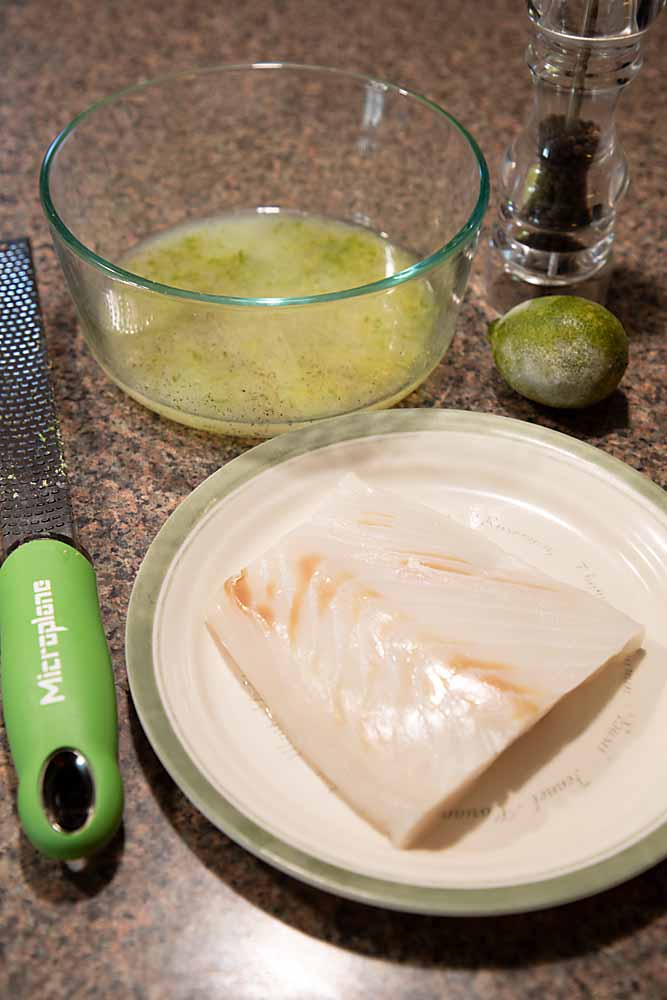 Now back to the safety question. It's all pretty complex and you can read more from the FDA and Hunter Angler Gardener Cook. What I have decided to do (and I'm not a health professional) is not serve to high risk people, and to use only select marine (not freshwater) fish that has been frozen to commercially cold temperatures (my Sitka CSF subscription meets that criterion so I'm set). There is still some small risk, but hey I've eaten raw cookie dough my whole life!
Now I hate to end a post on a low note, so how about some nutrition. Besides being high in protein and low in fat, did you know (source: Healthline)that a 6-ounce portion of halibut has a full day's supply of selenium and a goodly amount of niacin, phosphorous, and more?
That's pretty good for a tasty appetizer!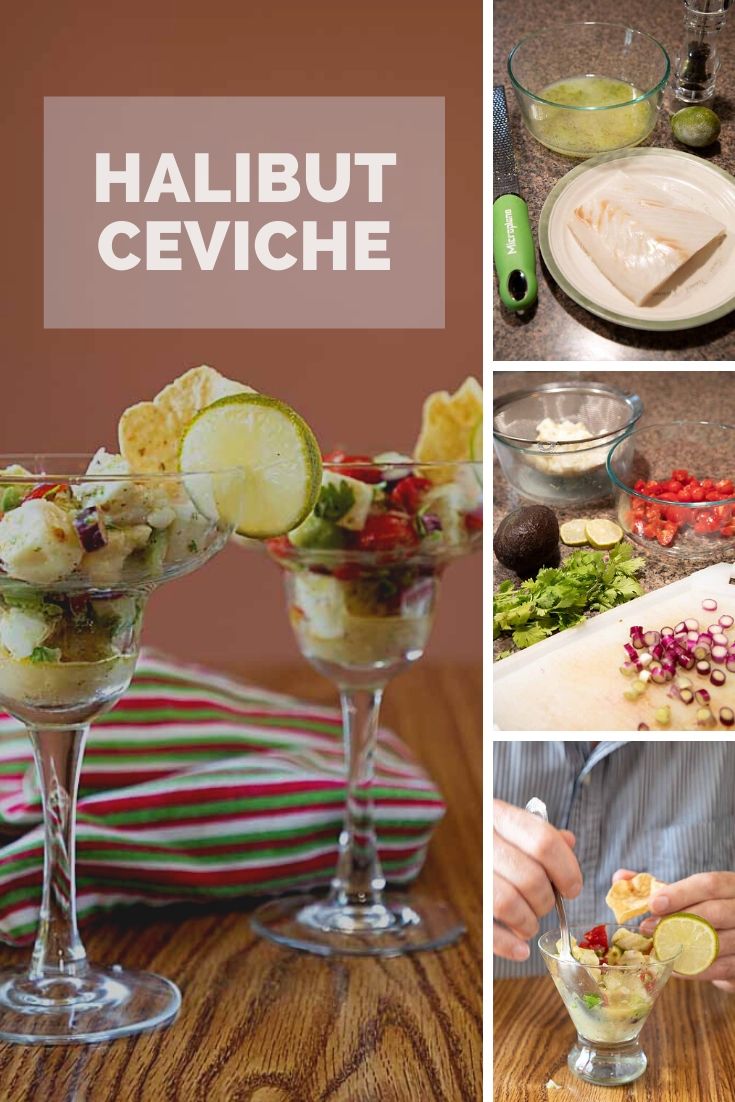 Halibut Ceviche
Total Time:
6 hours
30 minutes
Raw fish is having a heyday. From the ubiquitous sushi, to "new kid" tuna poke, to citrus-y ceviche, like this halibut ceviche, just say "yum"!
Ingredients
Ceviche:
One 10-ounce halibut fillet, skinned and cut into 1/2-inch cubes
1/2 cup fresh lemon juice (approx 2 lemons)
1/4 cup fresh lime juice (approx 2-3 limes)
Zest of 1 lemon and 1 lime
1 teaspoon salt
1/2 teaspoon freshly ground black pepper
Salad Dressing:
2 tablespoons extra-virgin olive oil
2 tablespoons fresh lime juice
1 teaspoon honey
1/4 teaspoon kosher salt
1/8 teaspoon freshly ground black pepper
Salad:
3 green onions, pale green and white parts only, sliced thinly
1 cup of quartered grape tomatoes
1 large avocado, peeled, seeded and cut into 1/2-inch cubes
1 small jalapeno, finely diced (optional)
2 tablespoons chopped fresh flat-leaf cilantro
Instructions
Prepare the ceviche. In a glass or ceramic baking dish, mix together the halibut, lemon juice, lime juice, zest, salt and pepper. Cover the dish and refrigerate for 3 hours, stirring halfway through the refrigeration time.
Prepare the salad dressing. Add ingredients to a small bowl, then whisk to combine
Prepare the salad. In a medium bowl, combine the salad ingredients and top with dressing. Toss until coated. Drain the ceviche and gently fold into the salad mixture.
Divide among 4 martini or margarita glasses or small bowls.
Garnish with tortilla chips and lime slices if desired.
Nutrition Information:
Yield:

4
Serving Size:

1
Amount Per Serving:
Calories:

316
Total Fat:

19g
Saturated Fat:

4g
Trans Fat:

0g
Unsaturated Fat:

14g
Cholesterol:

63mg
Sodium:

740mg
Carbohydrates:

16g
Fiber:

6g
Sugar:

5g
Protein:

24g
Note: this nutrition calculation will be high on calories and carbs because of the inability to calculate the poured off citrus marinade. Nutrition data accuracy may vary with product selection, calculator accuracy, etc. Consult a professional for the best information.