Sablefish with Chanterelles
A gourmet entrée with less than 5 ingredients? Pair buttery wild Alaskan Sablefish with Chanterelles–woodsy and local, and it's a "yes."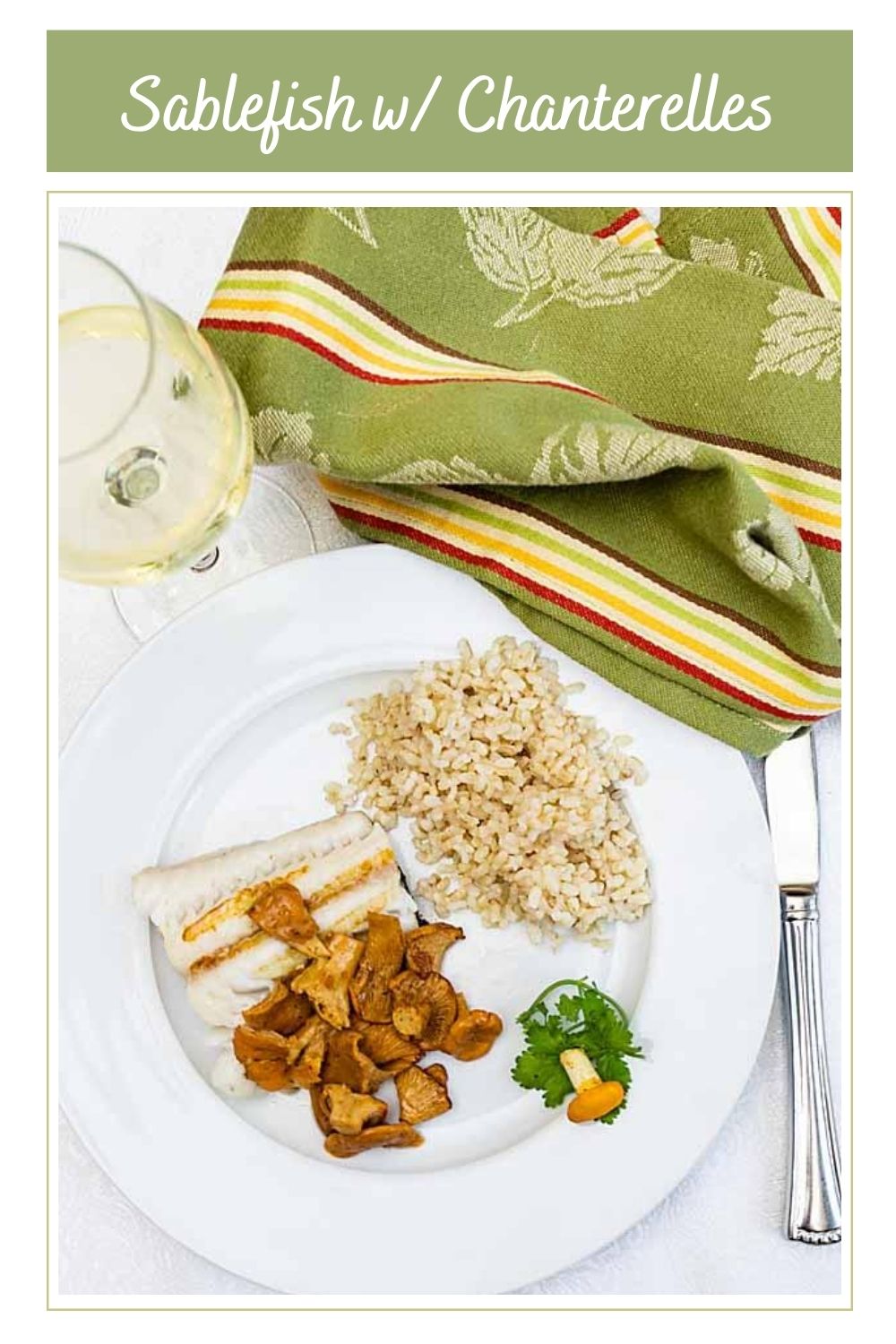 I am usually not the biggest proponent of the 5-ingredient recipe movement. The reason? I don't like to use a lot of processed ingredients–which the recipes may rely on for flavor. And, I often find the finished foods underwhelming.
But sometimes a dish comes together beautifully and simply. Of course, you can stack the deck a bit if you want. Just work with really fine ingredients like rich Sablefish, caught wild in Alaska and chanterelle mushrooms, foraged here in Wisconsin.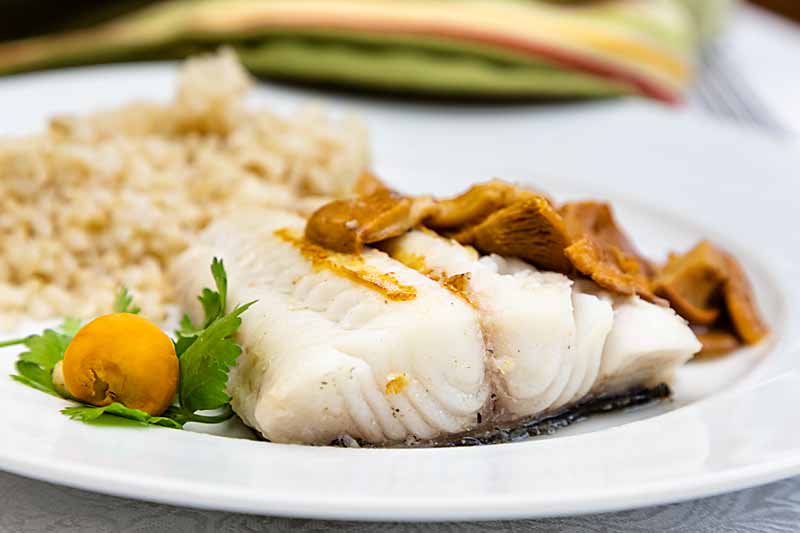 With a combo like this, just add a little salt and butter for perfection!
I had never tried sablefish, also called black cod (but bearing no relationship to Pacific or Atlantic cod) until my Community Supported Fishery (read more in an earlier sponsored post here) delivered it to my doorstep.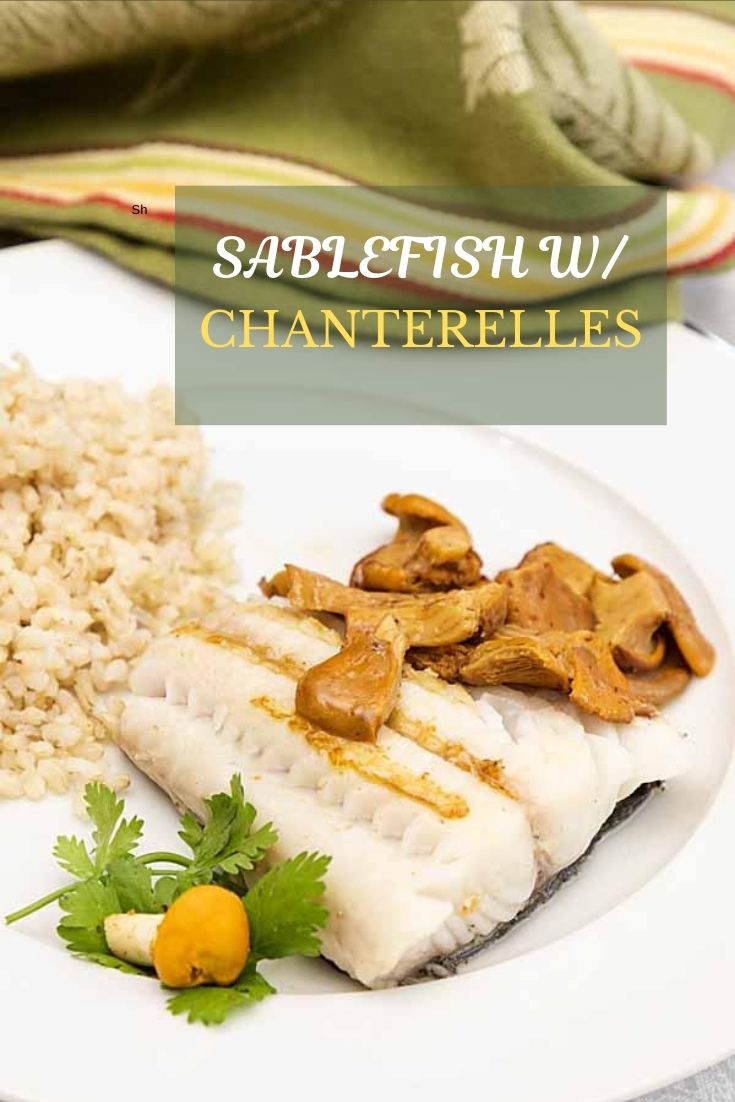 Sablefish is a very oily fish like salmon but mild and disarmingly tender, with large, almost buttery flakes. People often cite the endangered Chilean Sea Bass as the nearest equivalent.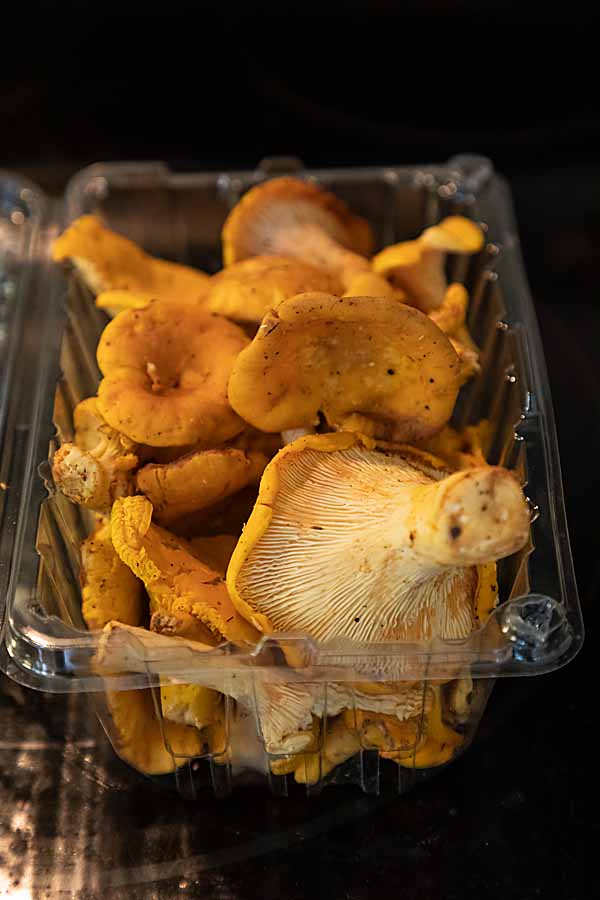 The chanterelles that I used in developing the recipe were a farmer's market impulse purchase. Just a week later, I scored some more from one of my CSAs—how lucky is that!
I began by cooking them in butter and salt in a small sautee pan, then moved on to the fish. Here I used a cast iron grill pan—always a sucker for those grill marks!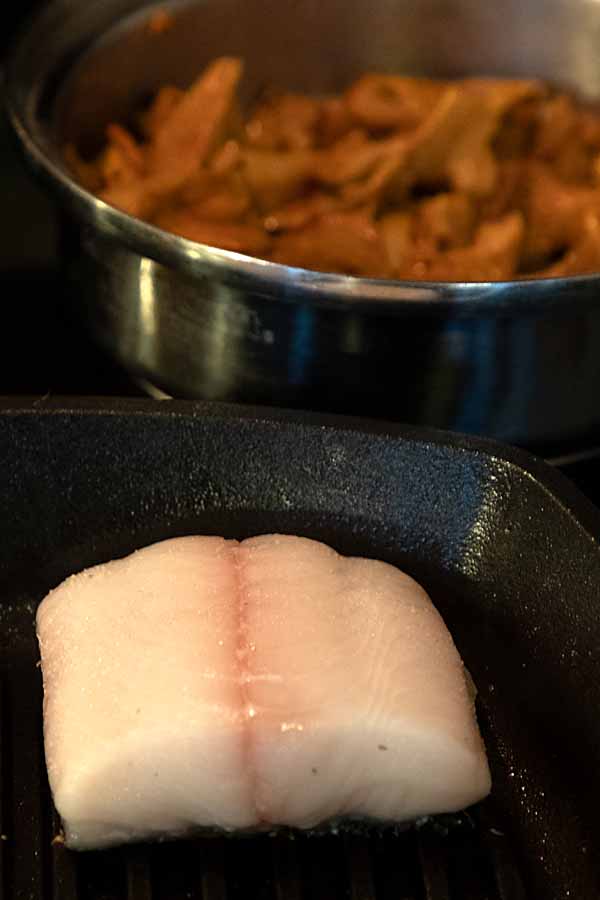 One really nice thing about cooking with Sablefish is that, with its high oil content, I hear it's nearly impossible to overcook. Yes, I probably did leave it on too long tending the mushrooms, but there wasn't a hint of dryness.
I'm sold!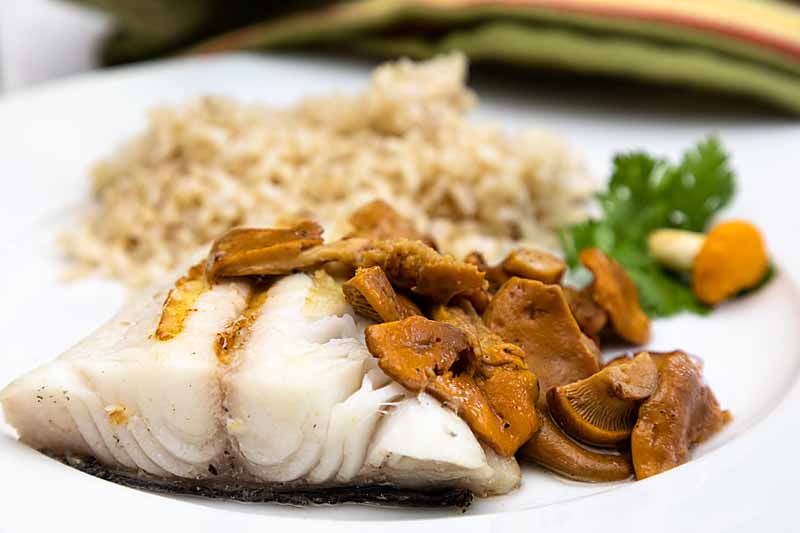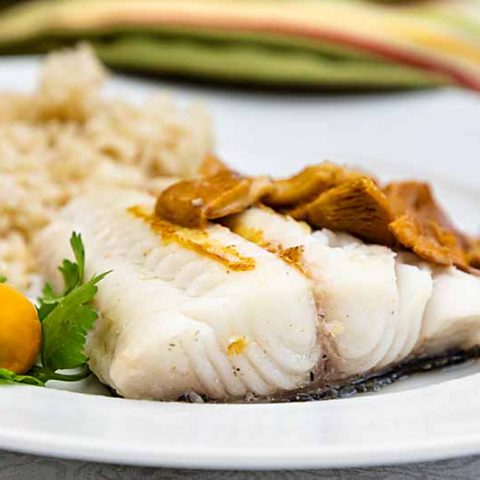 Sablefish with Chanterelles
A gourmet entrée with less than 5 ingredients?  Pair buttery wild Alaskan Sablefish with Chanterelles, woodsy and local, and it's a "yes."
Ingredients
8 ounces chanterelles
4 Tablespoons butter, divided
½ Tablespoon oil or non-stick spray
1 1/2 pounds Sablefish
Salt, Pepper
Instructions
Slice chanterelles and sautee in butter with a little salt. Cook until slightly golden
Oil a hot grill pan or frying pan. Salt and pepper Sablefish, then set fillets in pan, skin side down. Cook for about 5 minutes then flip and cook until fish flakes easily, 3-5 minutes.
Divide among 4 plates and top with sauteed chanterelles.
Notes
If I needed a sub for the Sablefish in this particular dish, I might use some (not endangered) trout for its mild, tender qualities--knowing it would not overwhelm the mushrooms
Nutrition Information:
Yield:

4
Serving Size:

1
Amount Per Serving:
Calories:

544
Total Fat:

47g
Saturated Fat:

14g
Trans Fat:

0g
Unsaturated Fat:

27g
Cholesterol:

138mg
Sodium:

359mg
Carbohydrates:

0g
Fiber:

0g
Sugar:

0g
Protein:

29g
Nutrition data accuracy may vary with product selection, calculator accuracy, etc. Consult a professional for the best information.