Dark, dense and flavorful, Swedish Limpa Bread is the perfect addition to the winter holiday table—or any time!
I only wish I could share the smell.
I decided to make Swedish Limpa Bread for my husband. He is a serious fan–and happily for him we are living in an area with a lot of Scandinavian ancestry. This mean you can almost count on being offered a side of Limpa toast with your breakfast eggs!
And it was about time I tried it myself.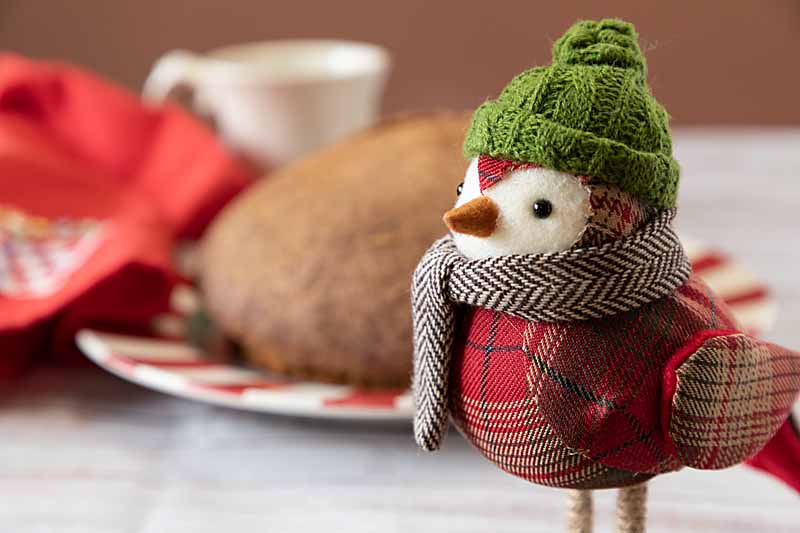 The other push was my Sunday blogging group, which was doing bread recipes. I found this one in Beard on Bread, which was my early bread primer many years ago, though I did modify it substantially.
Now in the spirit of full disclosure, I was never a big Swedish Limpa Bread fan myself. Part of my problem is the dose of anise flavoring that is traditional–but apparently not required, per James Beard. As a non-licorice lover, I was happy to see the option of using caraway instead.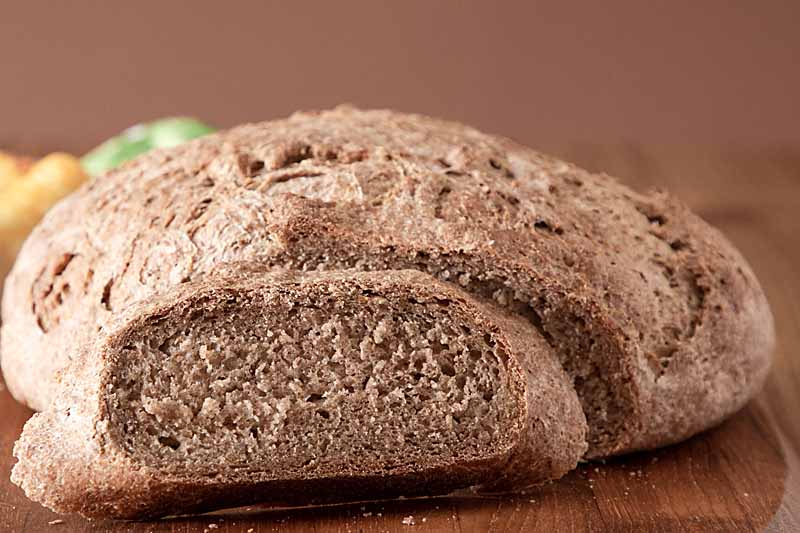 The bread is dark and dense, with a rustic look you could picture at a Swedish farm table. And the beer and spices deliver a warming richness that's perfect as the weather grows cooler.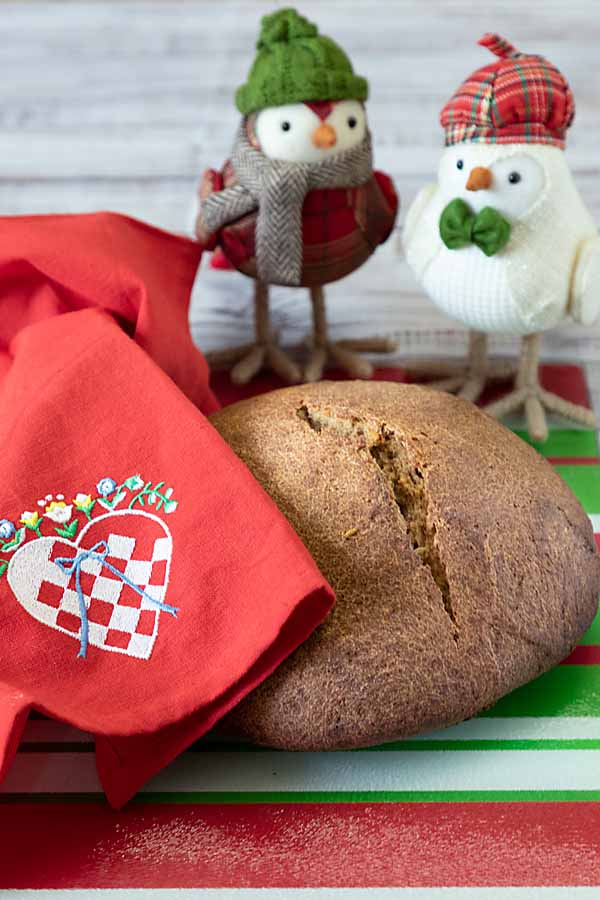 Swedish Limpa Bread Tips
This bread isn't difficult, but does benefit from a few tips.
As is typical of rye breads, Swedish Limpa Bread is a reluctant riser, even using an oven proof setting. So this isn't something I'd want to make on a timetable, like if I needed bread for dinner (I'd recommend this Honey Whole Wheat in that case). While I'd have gone with a couple hour first rise if needed, I decided that overnight was the easiest option in our (cool) late fall kitchen.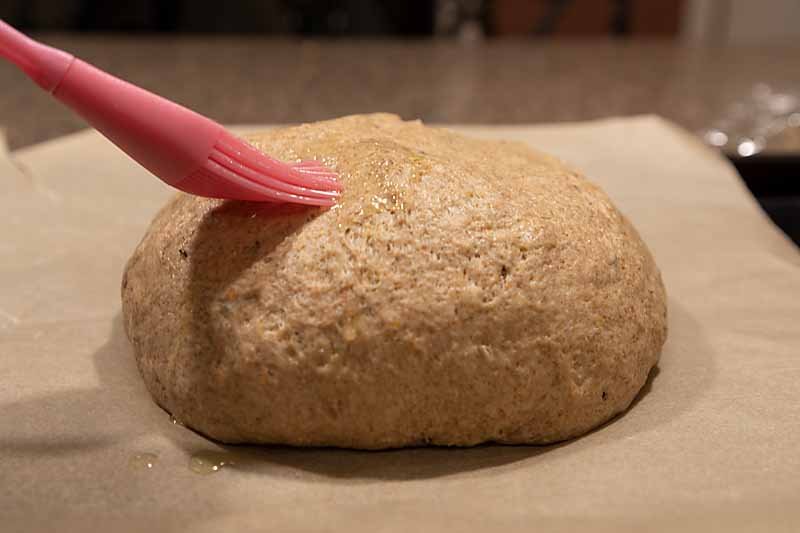 I am recommending making a couple slashes in the top of the raw bread to allow for expansion and avoid some potentially ugly cracking. I have had it bake perfectly without doing this, but not consistently. After some research, this should be done after forming the loaf but before beginning the second rise. Rye bread is notoriously sensitive and if you slash it after the second rise I hear it will sometimes deflate.
The spices, etc add a beautiful rich flavor to this bread. If you enjoy the anise, add that since it is most traditional. If not go with the caraway and maybe some fennel. It will still be aromatic and delicious!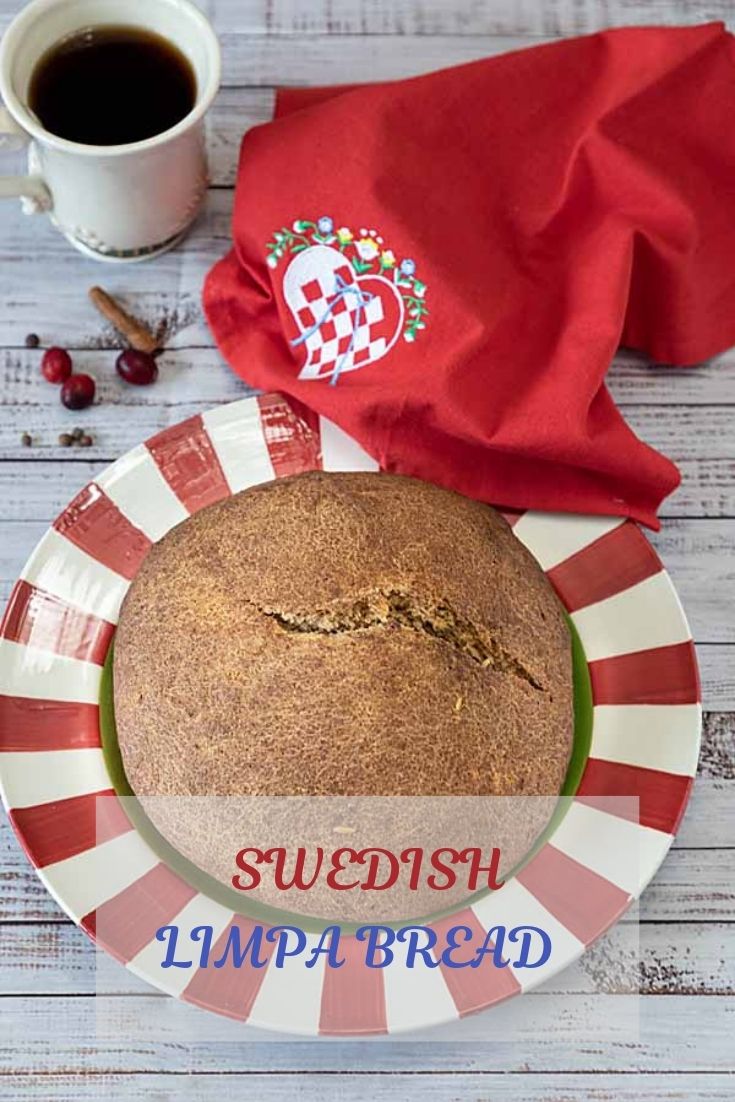 In the end I was seriously happy that I decided to expand my bread horizons and am now a full Limpa Lover! Not to mention, this flavorful loaf will be the perfect addition to our winter table.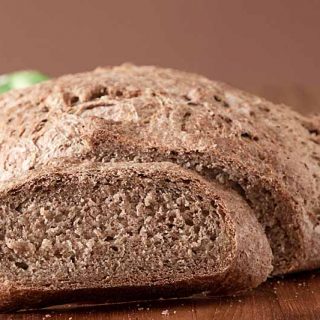 Swedish Limpa Bread
Dark, dense and flavorful, Swedish Limpa Bread is the perfect addition to
the winter table—or any time!
Ingredients
12

ounces

beer

1/2

cup

honey

2

tablespoons

melted butter

1

package active dry yeast

1

teaspoon

salt

1

teaspoon

ground cardamom

optional

1

tablespoon

caraway seeds or anise

1

t

fennel seeds

2

tablespoons

fresh grated orange peel or finely chopped candied orange peel

2-2 1/2

cups

rye flour

2 ½ - 3

cups

all-purpose flour

1

Tablespoon

butter to brush final loaf
Instructions
Heat beer, honey and melted butter until slightly warm, about 110F. Dissolve the yeast in the mixture. Let sit until starting to bubble, about 5 minutes.

Combine 2 cups of rye flour, 2 ½ cups of all-purpose flour, the orange peel, salt and spices. Mix until well blended then add in beer mixture. Mix, adding more flour as needed, then knead until dough is very resistant (it should be hard to knead when done).

Shape into a ball, place in bowl and cover with a damp towel. Let rise until doubled in bulk—this may take a couple hours (I let it go overnight in my cool winter kitchen). Punch down, shape into a flattened ball and place on a parchment lined baking sheet. Make a few shallow cuts in the top surface of the dough to facilitate expansion.

Brush with butter, cover loosely with plastic wrap, and let rise until almost doubled,

1-2 hours. Bake in a preheated oven at 375°F until the bread sounds hollow when tapped, about 45-60 minutes. Cool on rack before slicing.
Nutrition
Calories:
260
kcal
Carbohydrates:
53
g
Protein:
7
g
Fat:
2
g
Saturated Fat:
1
g
Polyunsaturated Fat:
1
g
Cholesterol:
4
mg
Sodium:
102
mg
Fiber:
4
g
Sugar:
6
g
I am not a health professional and nutrition data is calculated programatically. Accuracy may vary with product selection, calculator accuracy, etc. Consult a professional for the best information.
Homemade Bread Day
We share Recipes From Our Dinner Table! Join our group and share your recipes, too! While you're at it, join our Pinterest board, too!