A delicious and healthy make ahead dish, Whitefish Dill Quiche can be the answer to the uber busy transition from summer to fall.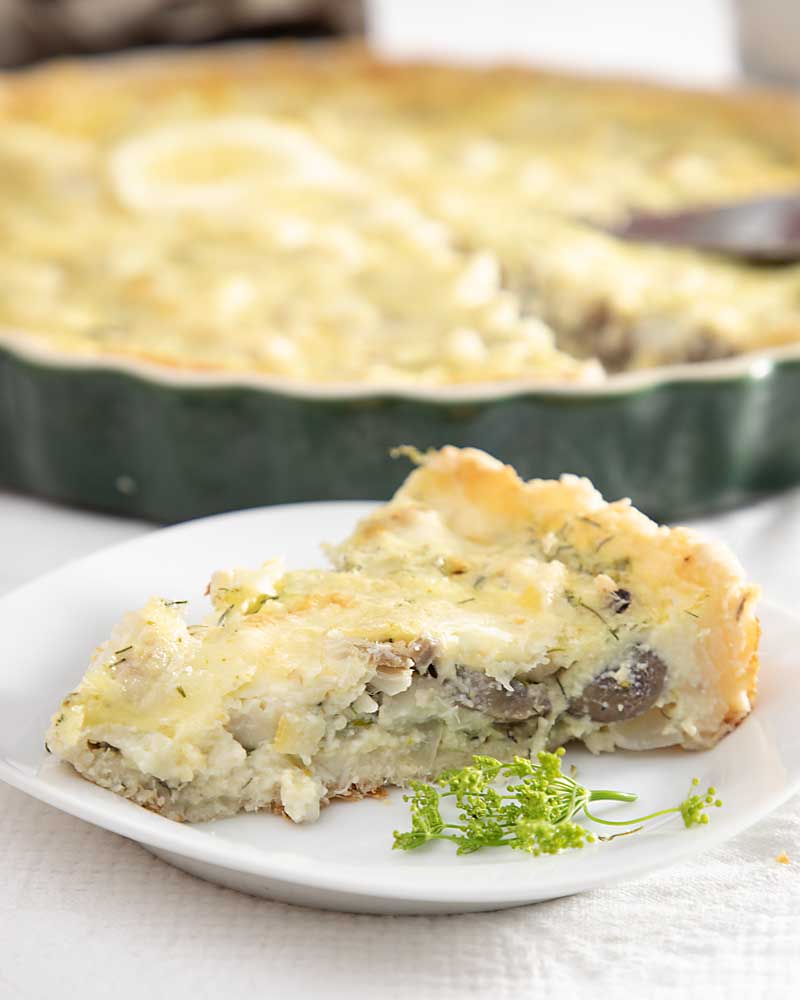 The end of the summer has been busy. Canning and preserving, entertaining house guests, back to school shopping. And rather than cope by eating out all the time (okay I still ate out too much), I had another answer. Quiche.
The first quiche in this journey was an old favorite, Sun-dried Tomato and Spinach Quiche. After this, I decided to increase the protein–plus use up my leftover dill from pickle making. The result was a Whitefish Dill Quiche.
Thankfully, quiche is a seriously versatile dish. Make it ahead, make it just in time. Eat it cold, eat it warm. Make it for breakfast, make it for lunch. Freeze an entire quiche or freeze a couple slices.
Your biggest decision is probably to use a crust or skip it (for about a 100 calorie/serving savings). I like the flavor of the crust so that's usually how I make it. But I'll go crustless too (see notes for instructions) if I'm being really good.
Another couple weeks, and we should be back in a routine. That means, hmm, two more quiches?
Give Whitefish Dill Quiche a try—it may help get you through the busy fall too!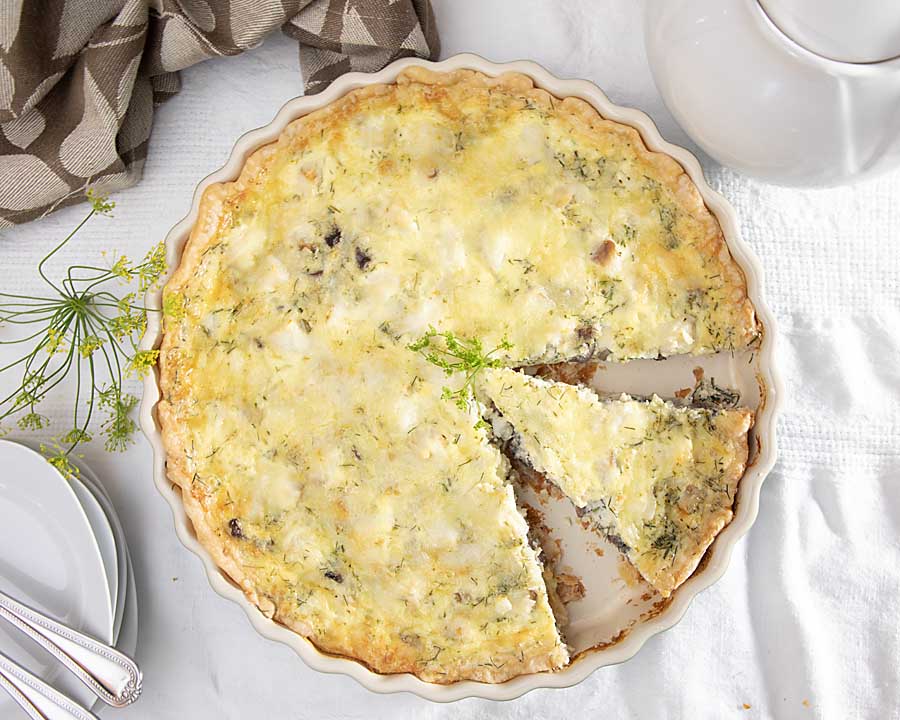 Whitefish Dill Quiche
2019-08-29 15:06:27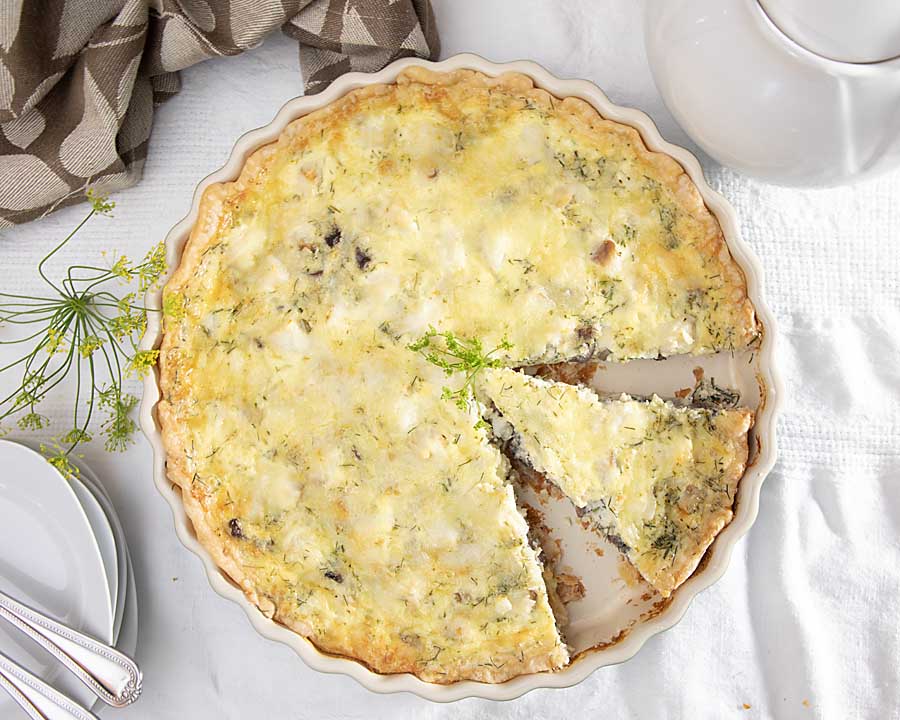 Serves 8
A delicious and healthy make ahead dish, whitefish dill quiche can be the answer to the uber busy transition from summer to fall
Nutrition Facts
Amount Per Serving
* Percent Daily Values are based on a 2,000 calorie diet. Your Daily Values may be higher or lower depending on your calorie needs.
Ingredients
1 single crust (commercial or your favorite recipe)
1 teaspoon butter
8 ounces sliced cremini or white mushrooms
1/2 cup onion, chopped
½ cup chopped dill or 2-3 T dried dill
12 ounces white fish of your choice, cut into half inch pieces
1 cup swiss/gruyere cheese blend, grated
6 eggs
2 cup half & half (or 1 cup cream, 1 cup milk)
1/2 teaspoon salt
Instructions
Roll out crust to size, place in pan, then prick the bottom. Bake in a 400 F oven until starting to turn golden, about 15 minutes. Take the crust out and turn the oven down to 350 F
Melt butter in a small frying pan. Add sliced mushrooms, salt them generously, then cook until they start to brown, and liquid has evaporated.
Layer mushrooms in the bottom of the cooked quiche crust. Top with chopped onion, chopped (or dried) dill and fish pieces. Sprinkle grated cheese over the top.
Beat eggs, milk, cream and salt together. Pour over quiche ingredients.
Bake at 350 F until knife inserted near center comes out clean, about 45 minutes.
Notes
To make a crustless quiche, spray the quiche pan with nonstick spray. Skip inserting and baking the crust, but otherwise prepare the quiche as above.
Art of Natural Living https://artofnaturalliving.com/