Juicy, spicy and flavorful, Homemade Italian Sausage is delicious as a sandwich or entrée–and a key ingredient in so many recipes!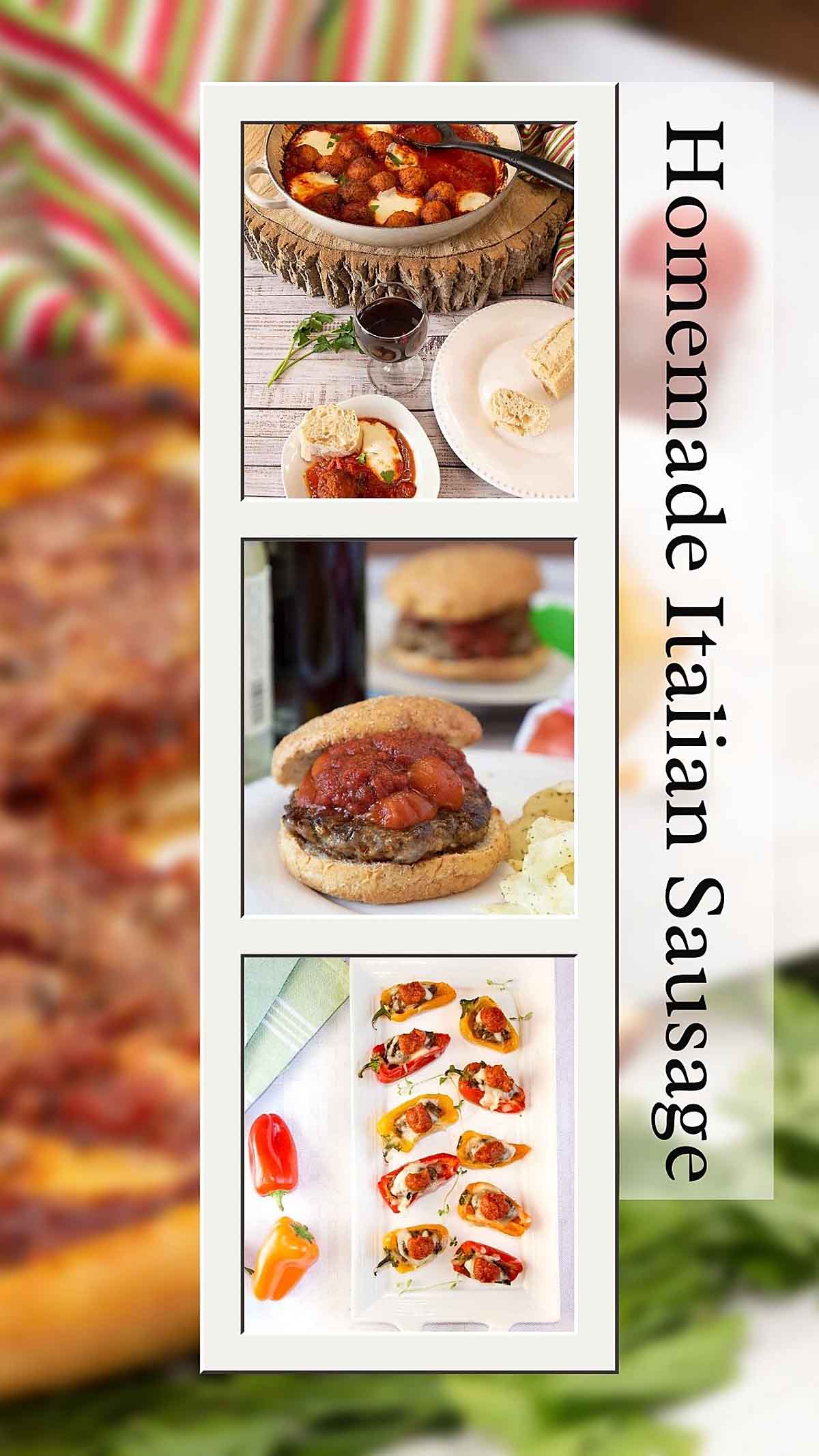 When I think of Italian Sausage, the first thing that comes to mind is thick juicy links, set on a chewy bun. It's a favorite meal for tailgate or BBQ!
But when you think about it, there are so many ways to use Italian sausage. From spaghetti to appetizers, it's a workhorse of an ingredient.
Yes, I can use a lot of Italian Sausage. And I'm happy to use a commercial product–especially if sourced from a local butcher who I know and trust. But it's easy to make it at home and I always have frozen ground pork and a cabinet full of spices. I even have a secret for measuring spices faster in tips below!
And so I decided to give Homemade Italian sausage it's own 15 minutes of fame!
What is Italian Sausage?
Per Wikipedia, "In North America, Italian sausage most often refers to a style of pork sausage. The sausage is often noted for being seasoned with fennel as the primary seasoning. In Italy, however, a wide variety of sausages are made, many of which are quite different from the aforementioned product."
And yes, while I'm also happy to eat Italian salami, nothing beats the basic definition for down home comfort food!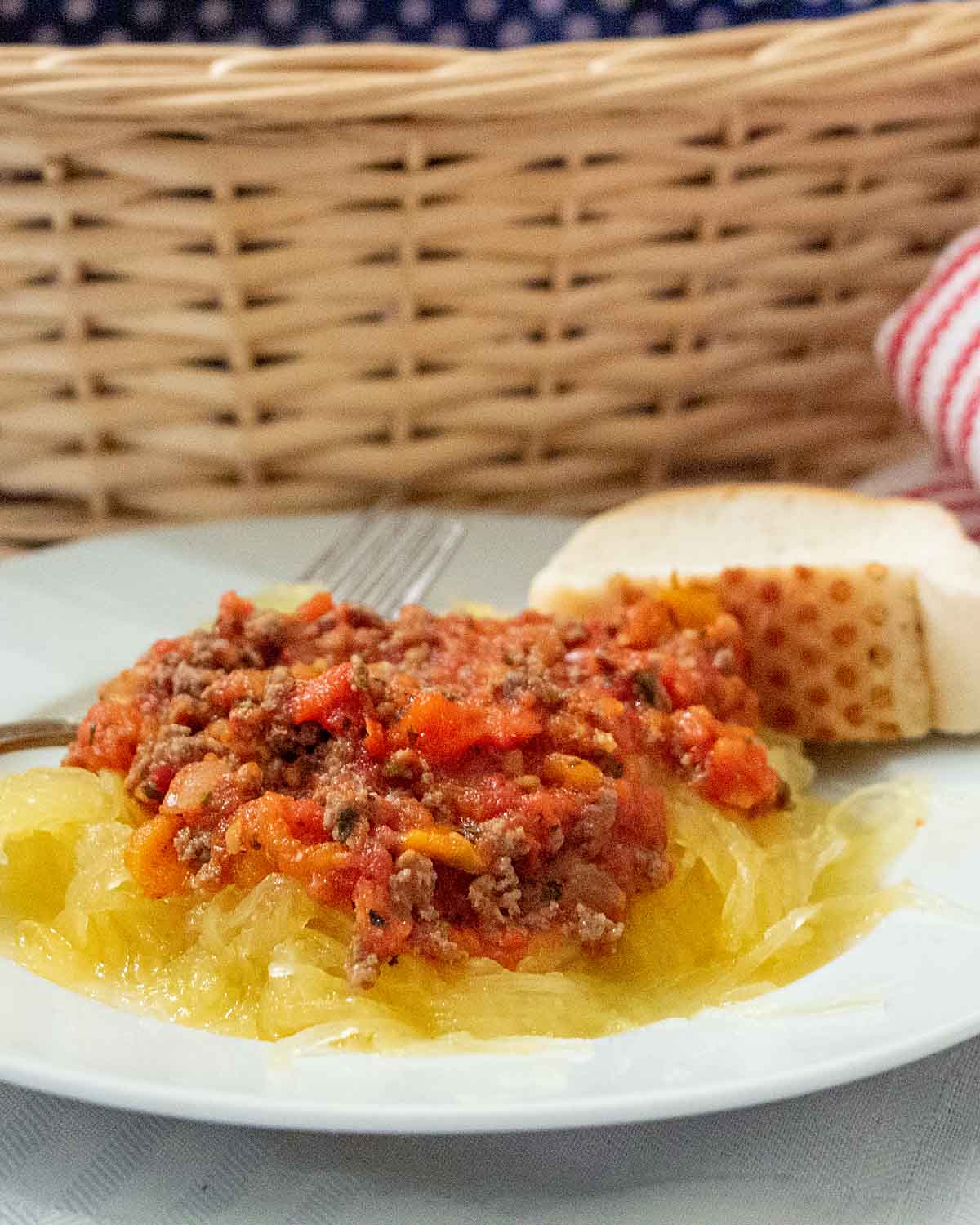 Why You'll Love This!
Great flavor. Italian sausage is loaded with flavor, even the mild versions. Whether enjoyed alone or as an important part of another dish, you know it won't be boring food!
Go healthier. As always, making your own means you can use local, organic meats and other ingredients. You can also avoid the preservatives, like the BHA I found on a big name sausage ingredient list.
Good so many ways. Italian sausage is to good, in fact, that it's used as a main or secondary ingredient in all kinds of foods from appetizer to entrée! Take a look at some of my suggestions under "How to Use This" below!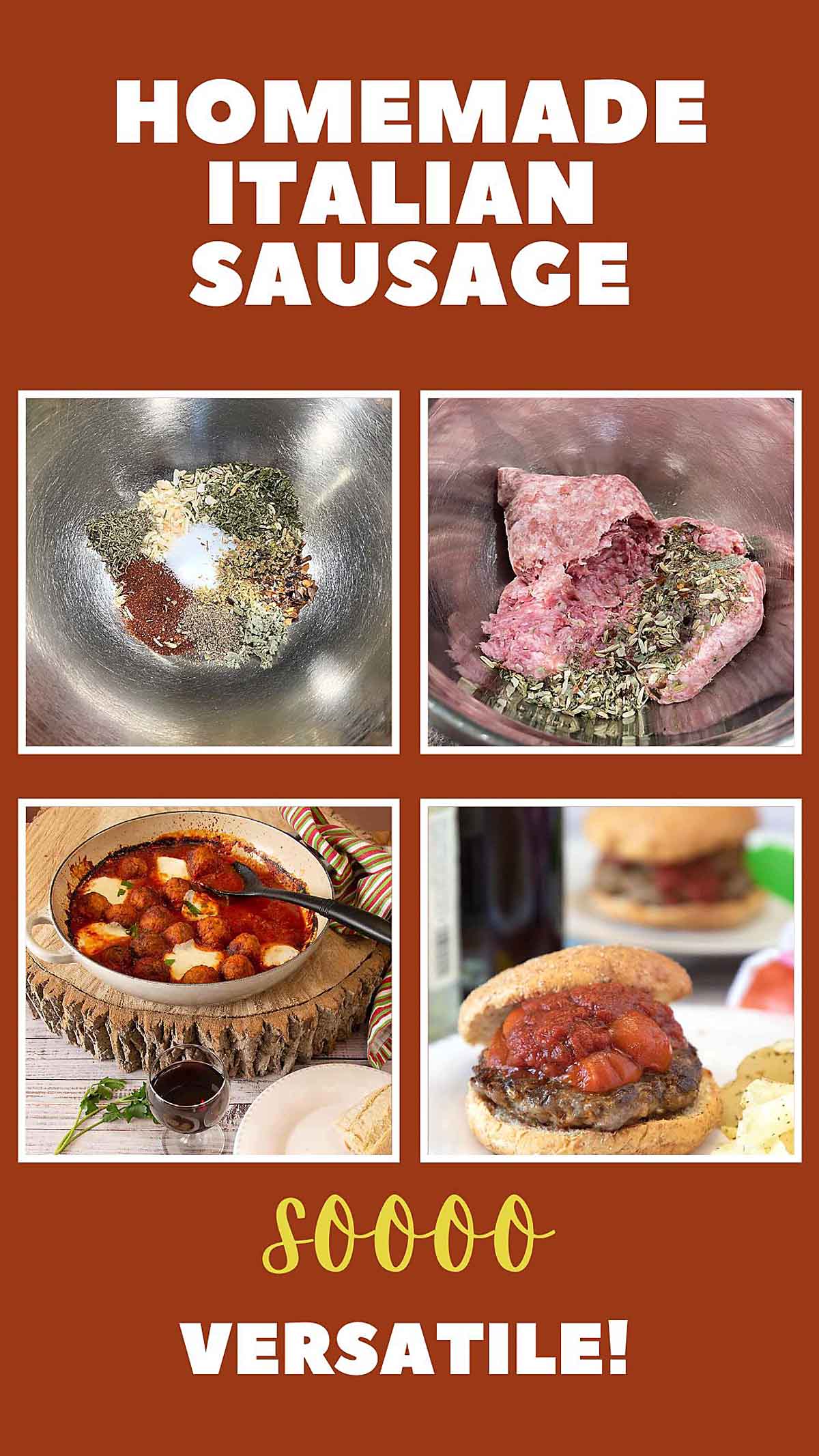 What You'll Need
Ingredients
Ground pork. This is the classic sausage meat. If you are avoiding red meat or prefer poultry, you can use ground chicken or ground turkey.

Spice mixture: Parsley, Garlic Powder, Dried Minced Onion (or onion powder), Basil, Paprika, Fennel, Oregano, Thyme
Salt, Pepper
Red Pepper Flakes. Add none, a little, or a lot, depending on your tastes!
Special Tools
No special tools are needed!
Step by Step Directions
Combine your spices.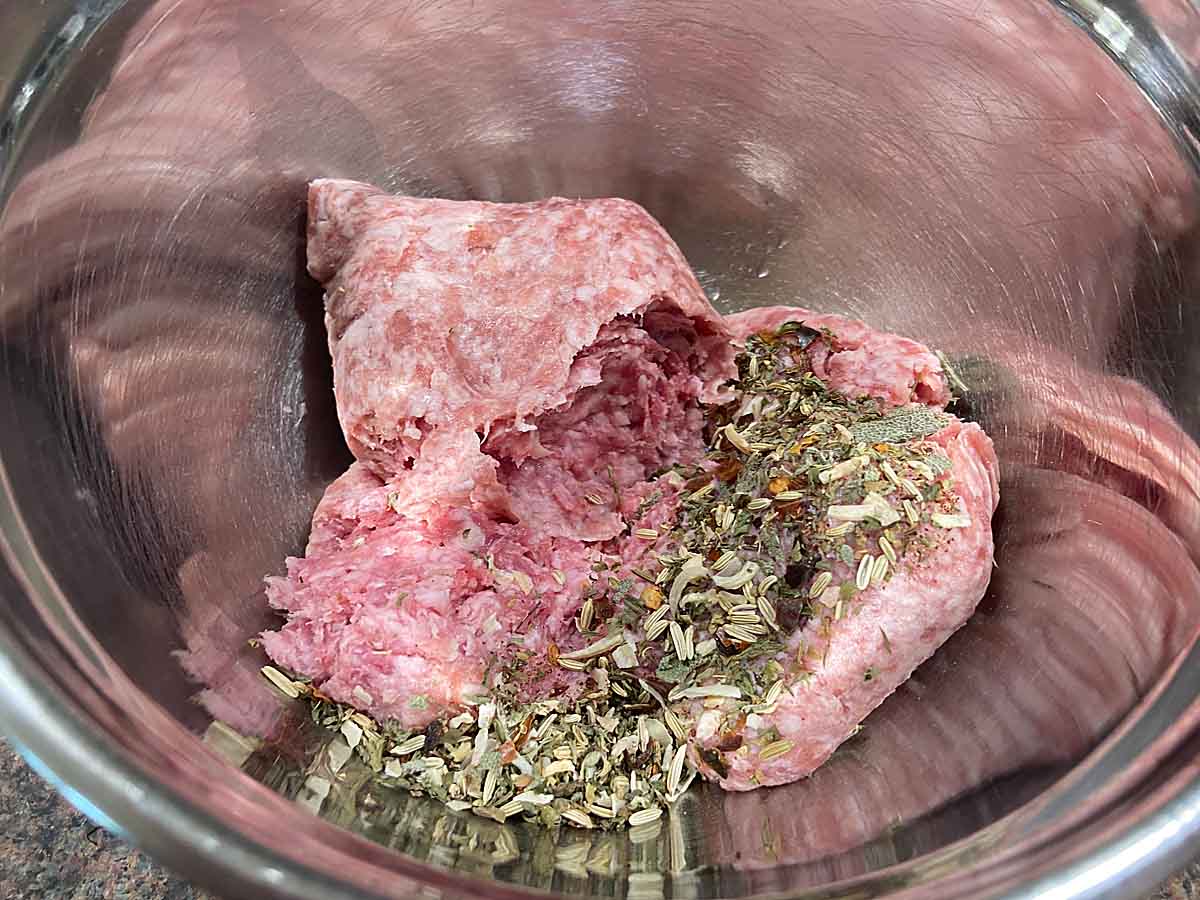 Mix into the meat until well combined.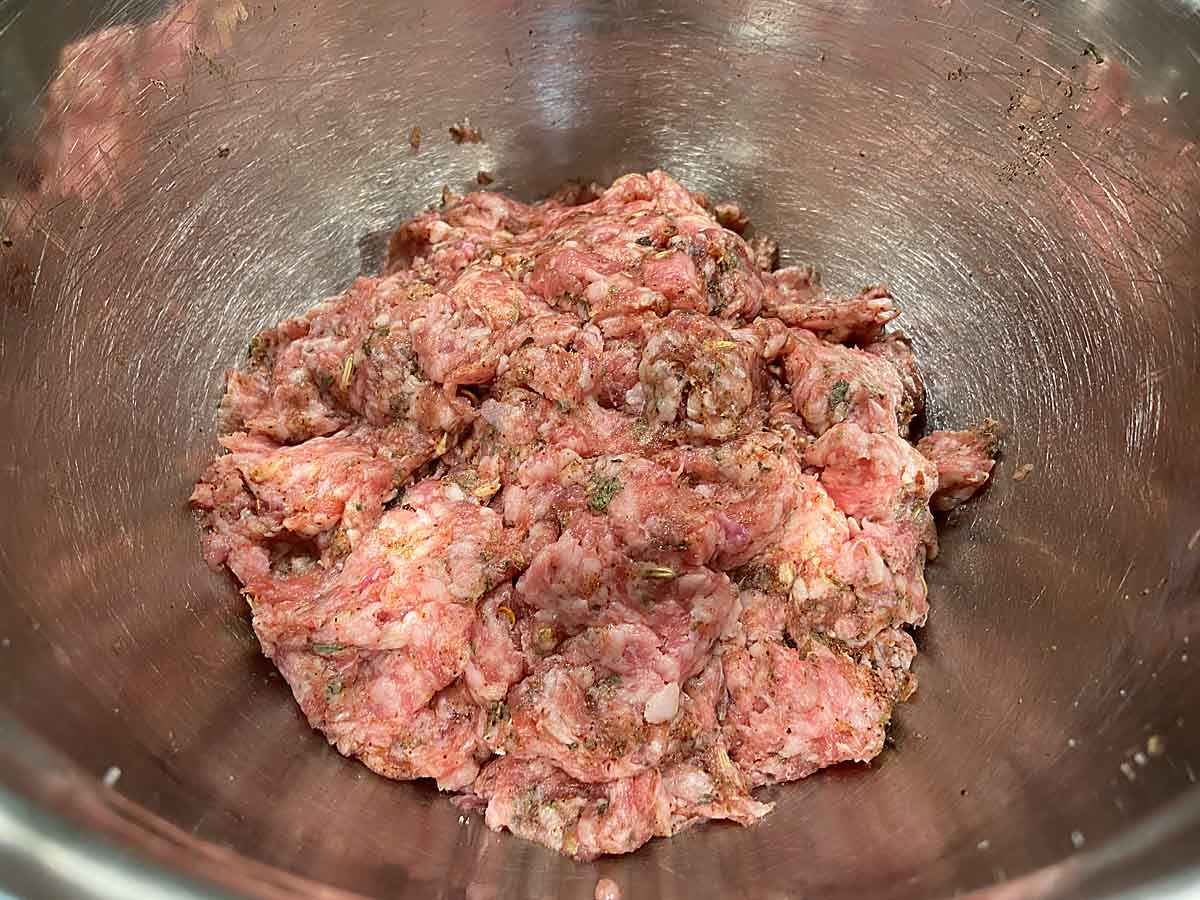 Store in the refrigerator until ready to use. May also be frozen.
How to Use This
With so many ways to use Italian Sausage, I usually consider it more of an ingredient than an entree. But it can be served by itself. In that case, you usually see thick sausage links, but there's no reason you couldn't serve homemade patties instead. Or for a sandwich, cook and serve a patty on a hamburger bun instead of a link on a brat bun.
What really puts homemade Italian sausage over the top, though, is all the ways you can use it. From Chicago Style Pizza, to spaghetti, to Italian sausage stuffed mini peppers, to Italian Bomber Sandwiches, it's the key note in a lot of good eating!
And per our earlier discussion, the meatball appetizer below would be amazing with (preservative free) homemade Italian Sausage meatballs! Some day (when I achieve my organizational fantasies), I'd like to have I big bag of them, individually frozen in my freezer. Yup, a gal can dream!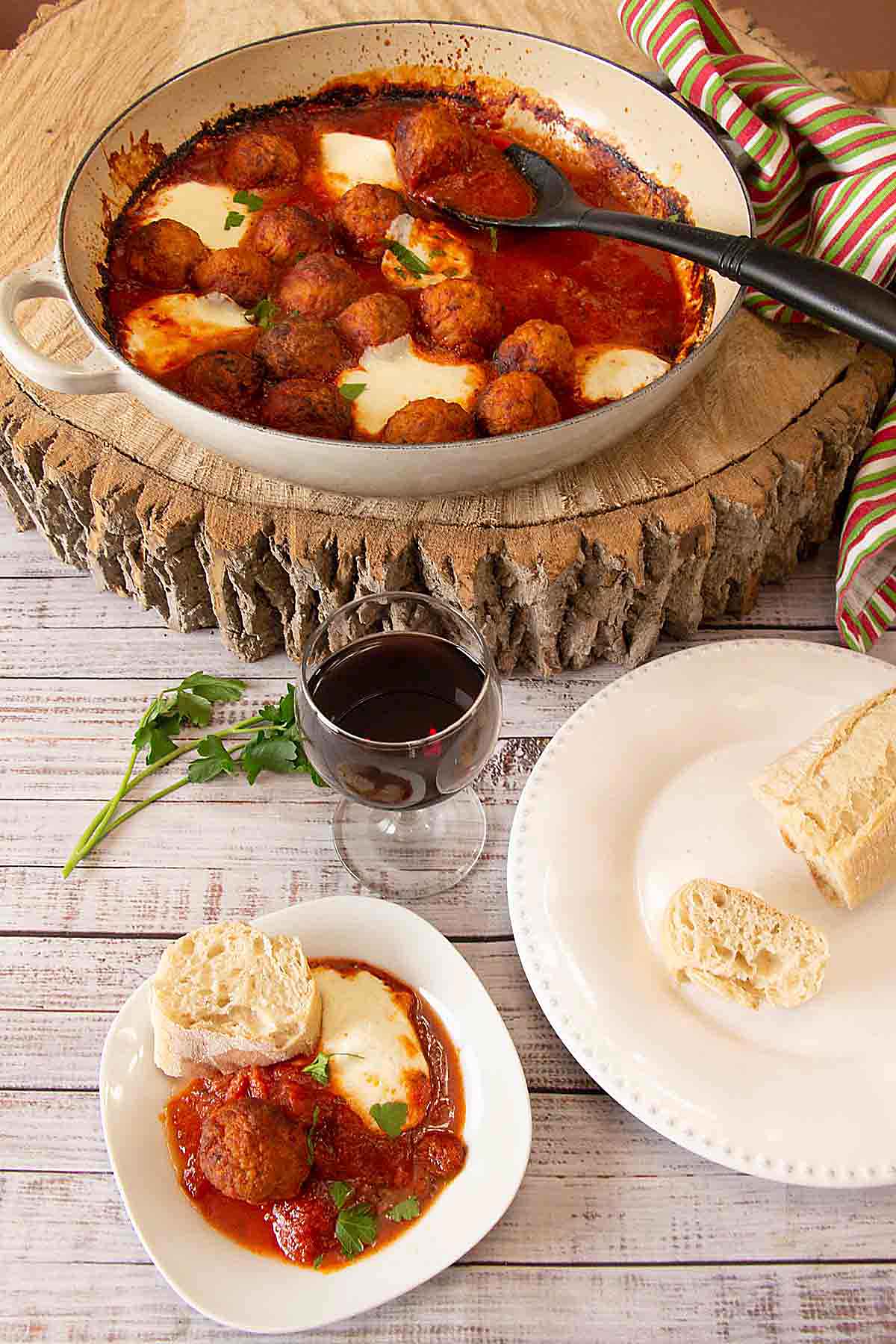 Variations
To change this up a little, you can increase the amount of crushed red pepper to create a hot Italian Sausage. And if you prefer ground turkey or chicken to pork, they can be used instead.
Tips & FAQs
This can be mixed up a day ahead of time and refrigerated in a sealed container. In fact, the flavors may even blend better overnight! It can also be frozen either raw or cooked. Just be aware that Foodsafety.gov recommends using any raw ground meat or poultry within a day or two.
Finally, even though there are lots of ingredients in this recipe, they are mostly spices that you can measure out quickly with this tip! I group the spice bottles based on the amount I need from each. 1 teaspoon spices go in group one, 1/2 teaspoon spices go into group two, etc. This keeps me from having to check and double every single spice–and the measuring goes very quickly!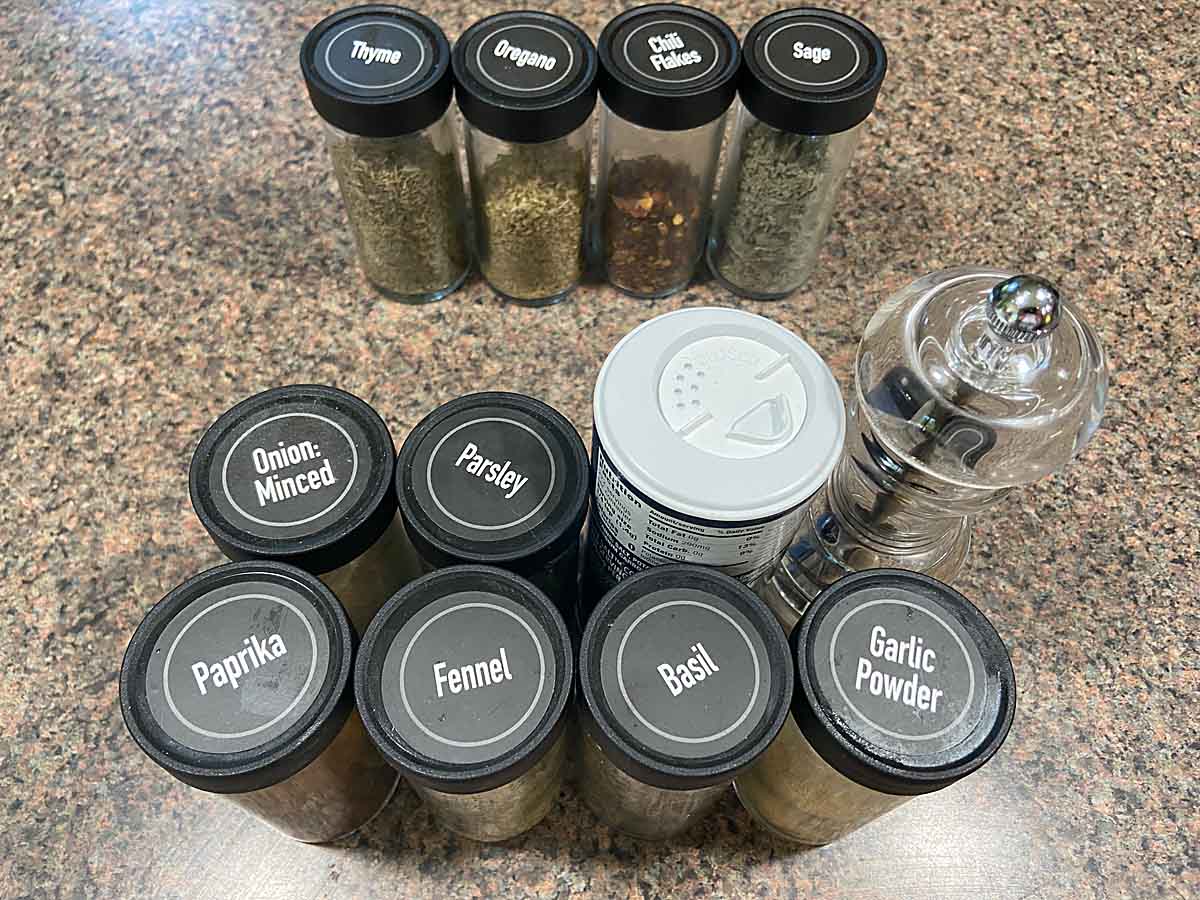 Friday #BrunchWeek Recipes
Beverages
Appetizers and Salads
Breads, Grains, and Cereals
Egg Dishes
Main Dishes
Desserts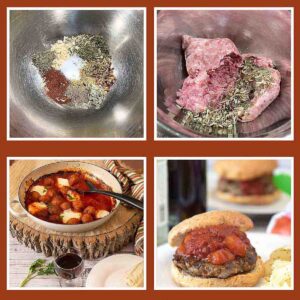 Homemade Italian Sausage
Juicy, spicy and flavorful, Homemade Italian Sausage is delicious as a sandwich or entrée and a key ingredient in so many recipes!
Ingredients
Italian Sausage Seasoning:
1

teaspoon

Parsley

1

teaspoon

Garlic powder

1

teaspoon

Minced onion

1

teaspoon

Basil

1

teaspoon

Paprika

1

teaspoon

Fennel

1

teaspoon

Salt

1

teaspoon

Black pepper

coarsely ground

½

teaspoon

Oregano

½

teaspoon

Thyme

0-½

teaspoon

Red pepper flakes

or to taste
Instructions
Combine spices.

Mix spice blend with meat until well combined (I usually use my hands).

May be formed into patties and cookied until it rreaches 165F or it may be used as an ingredient in other recipes like spaghetti or pizza.
Nutrition
Calories:
305
kcal
Carbohydrates:
2
g
Protein:
19
g
Fat:
24
g
Saturated Fat:
9
g
Polyunsaturated Fat:
2
g
Monounsaturated Fat:
11
g
Cholesterol:
82
mg
Sodium:
651
mg
Potassium:
367
mg
Fiber:
1
g
Sugar:
0.1
g
Vitamin A:
352
IU
Vitamin C:
1
mg
Calcium:
27
mg
Iron:
1
mg
I am not a health professional and nutrition data is calculated programatically. Accuracy may vary with product selection, calculator accuracy, etc. Consult a professional for the best information.