When you're a child, hot cocoa is THE winter beverage. Then you grow up and Spiked Hot Chocolate makes it even better!
When I was growing up, we lived at the top of a hill. Not a giant hill with country vistas, but rather a large neighborhood slope. The kind a mid-century modern could perch comfortably on.
And as the steepest incline on the block, it was the neighborhood sledding spot.
Sledding (actually saucers and mini-boggens in the day) was the kind of activity that made kids love winter. And after the excitement and camaraderie was over and the sky long blackened, there was hot cocoa. Marshmallows. Whipped cream.
It turned me into a hot chocolate lover for life.
Then I grew up, added booze, and it got even better!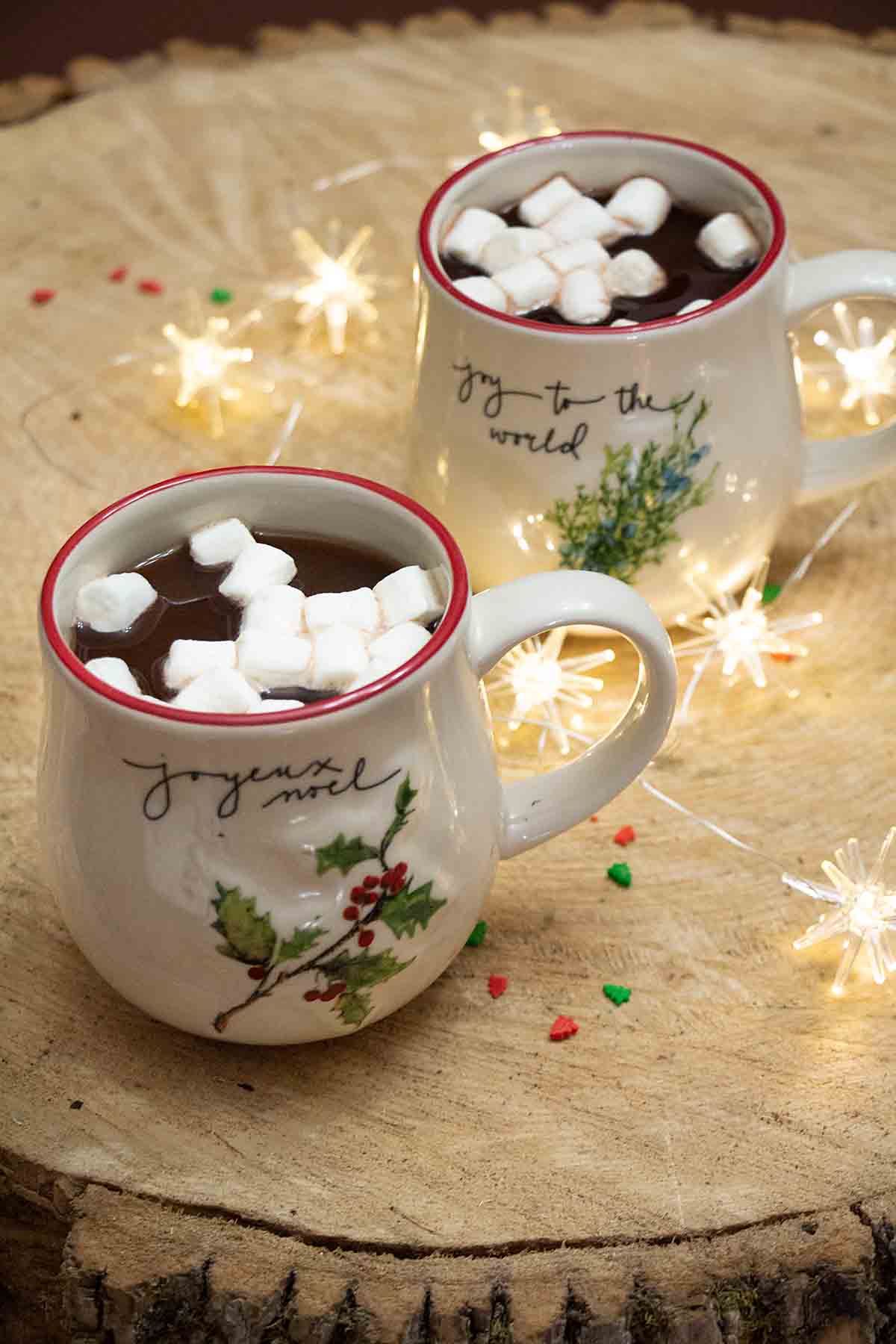 What makes this a winner
Hot cocoa is the ultimate comfort beverage. Warm, sweet and chocolaty, it is beautiful even before you add whipped cream or marshmallows.
Then if you include a shot of something tasty and alcoholic, you get more flavor and more comfort!
And variations are easy. Alcohol comes in many different flavors from peppermint schnapps to Irish Crème. You could even serve a crowd with a Spiked Hot Chocolate Bar and let everyone pick their favorite. Include whipped cream, marshmallows and sprinkles and you are all set!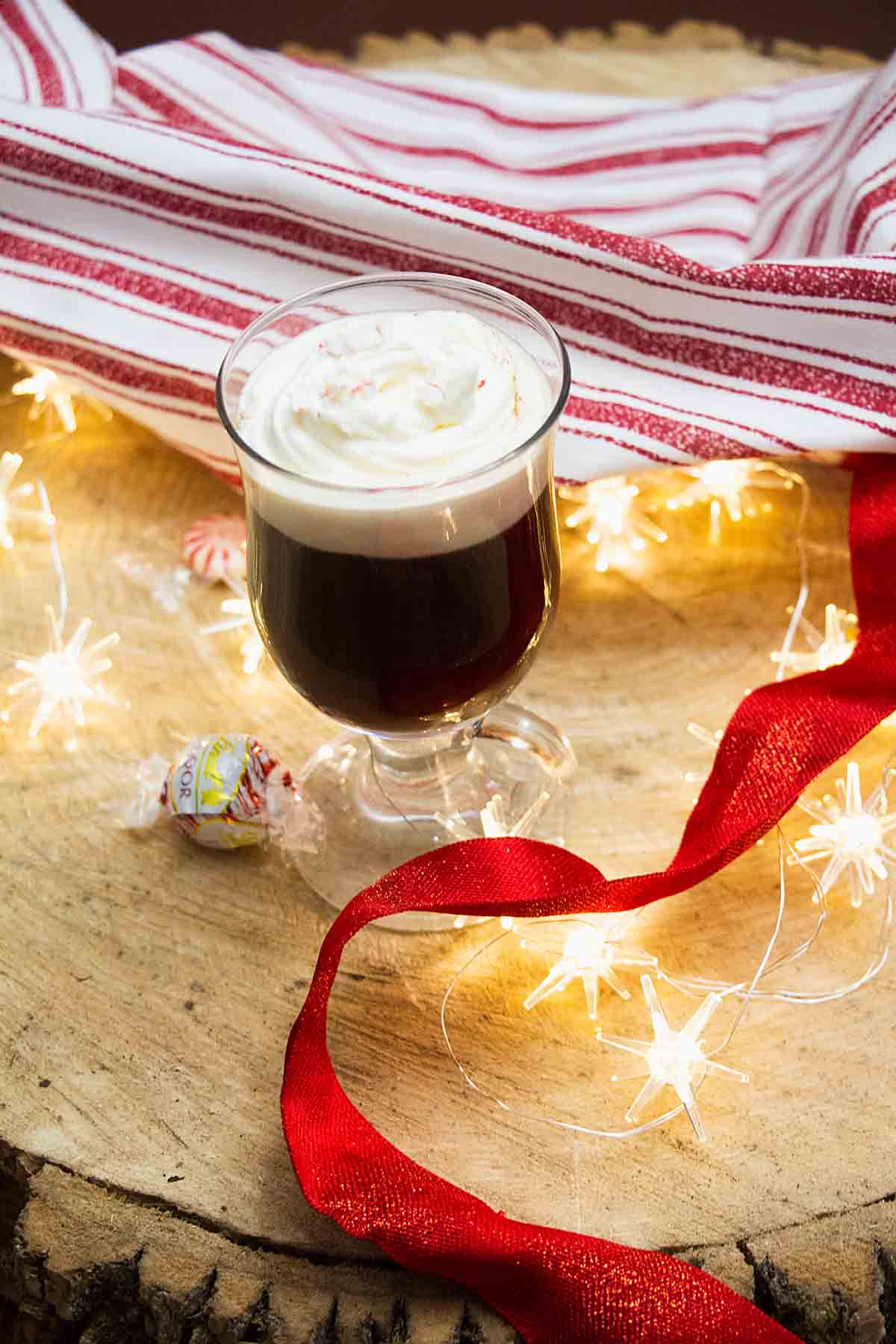 Finally it's an intergenerational treat! My father wasn't likely to sit down for a cup of cocoa, even homemade. But offer a hot toddy and he was all in. Soon we'd be sitting together as a family, watching snow flock the pines or gazing into a roaring fire.
Step by Step Directions
Mix up your favorite hot chocolate. No favorite? Here is my favorite cocoa from scratch!
Add a shot of an alcohol that goes well with chocolate like Peppermint Schnapps.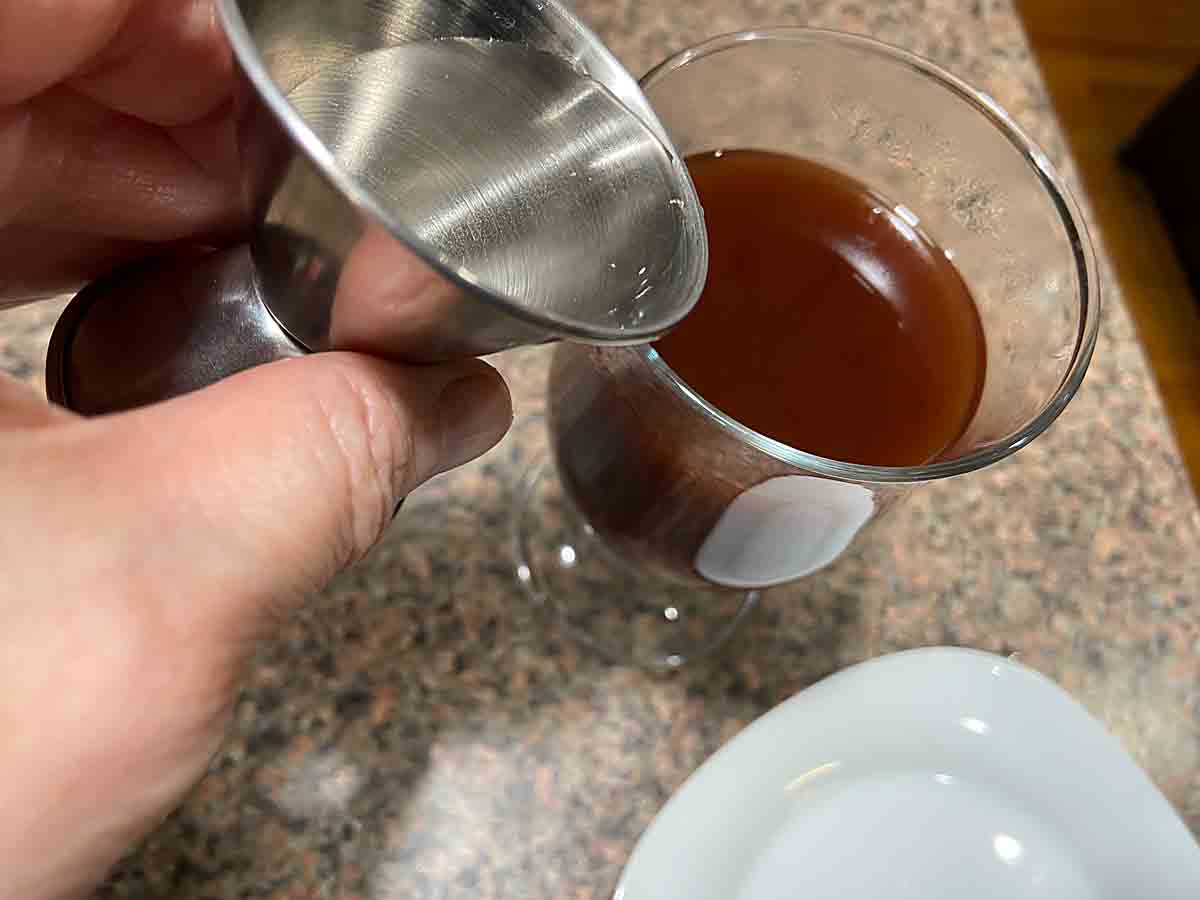 Top with your favorite toppings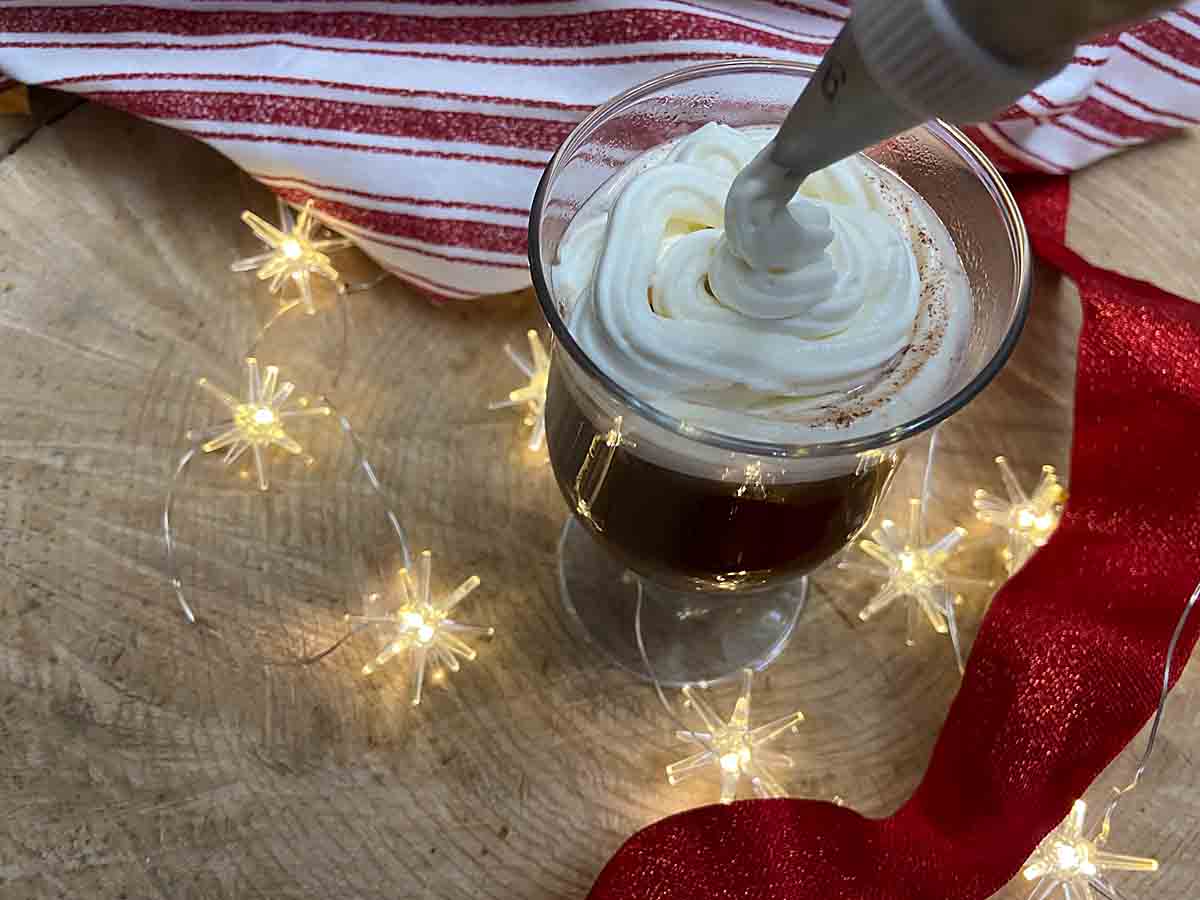 Enjoy!
Scratch Hot Cocoa or Mix
I love a good homemade hot cocoa. Mom made the recipe on the Hershey's can when we were kids and that's what I've taught my daughters! Take a look at my hot cocoa post if you want too give it a try!
But if you're in a hurry, there are many tasty mixes on the market. Some require the addition of warm milk while for others you just add water.
And once you spike it, the flavor's going to be over the top either way!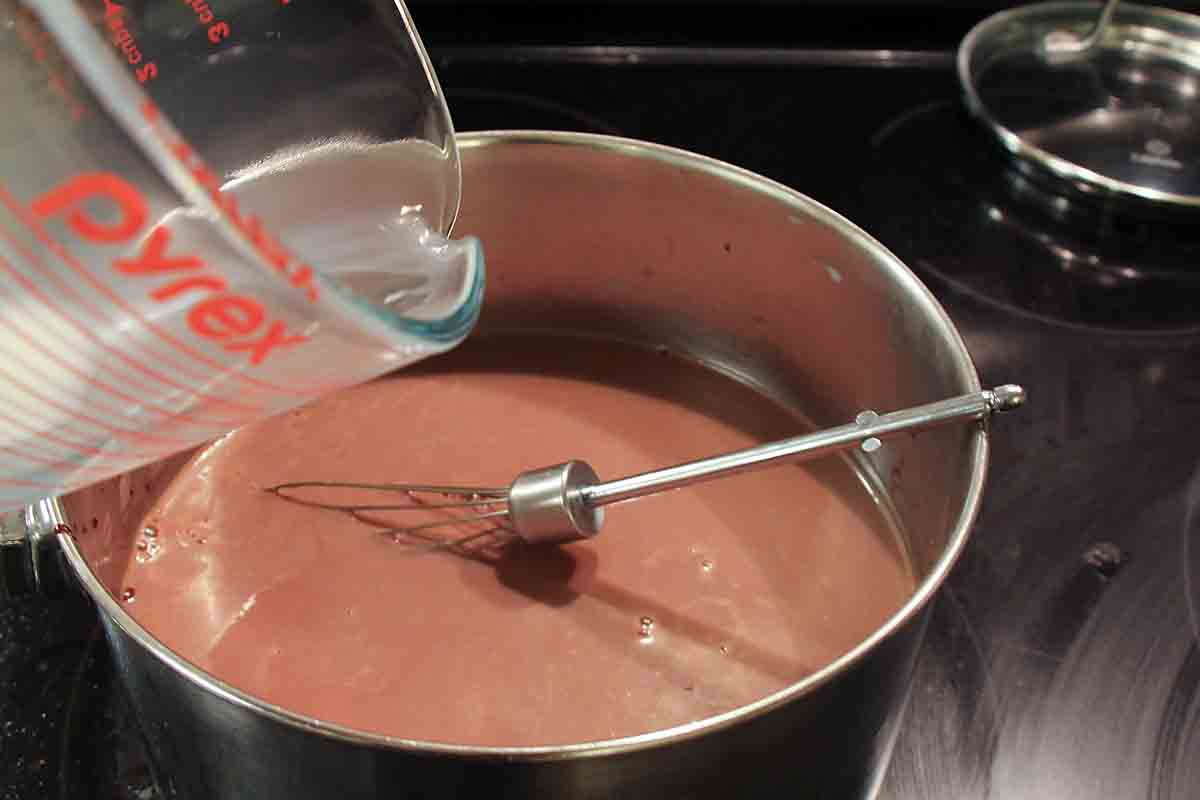 Variations
While some people will add a straight liquor to their hot chocolate, it's more common to see something that's flavored added. Some of my favorites are Bailey's Irish Cream, Peppermint Schnapps and Frangelico (hazelnut).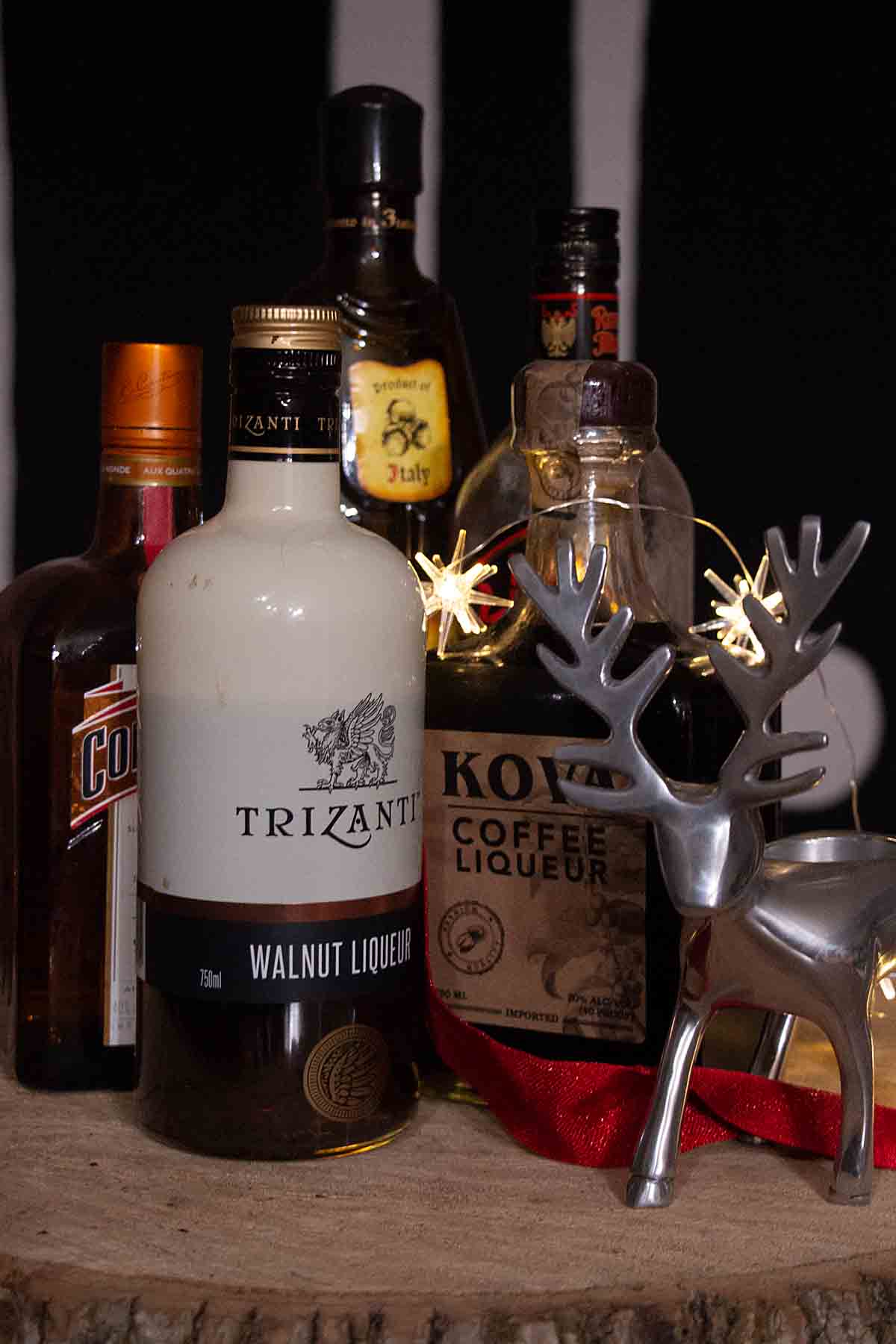 But you can go with fruit flavored liqueurs as well. Do you like chocolates with fruit cream centers? Then consider options like Cointreau (or Grand Marnier) for an orange flavor or Chambord for raspberry!
Adding coffee liqueur like Kahlua or Tia Maria will give you a lovely mocha. You can even go peppermint mocha like the Starbucks favorite!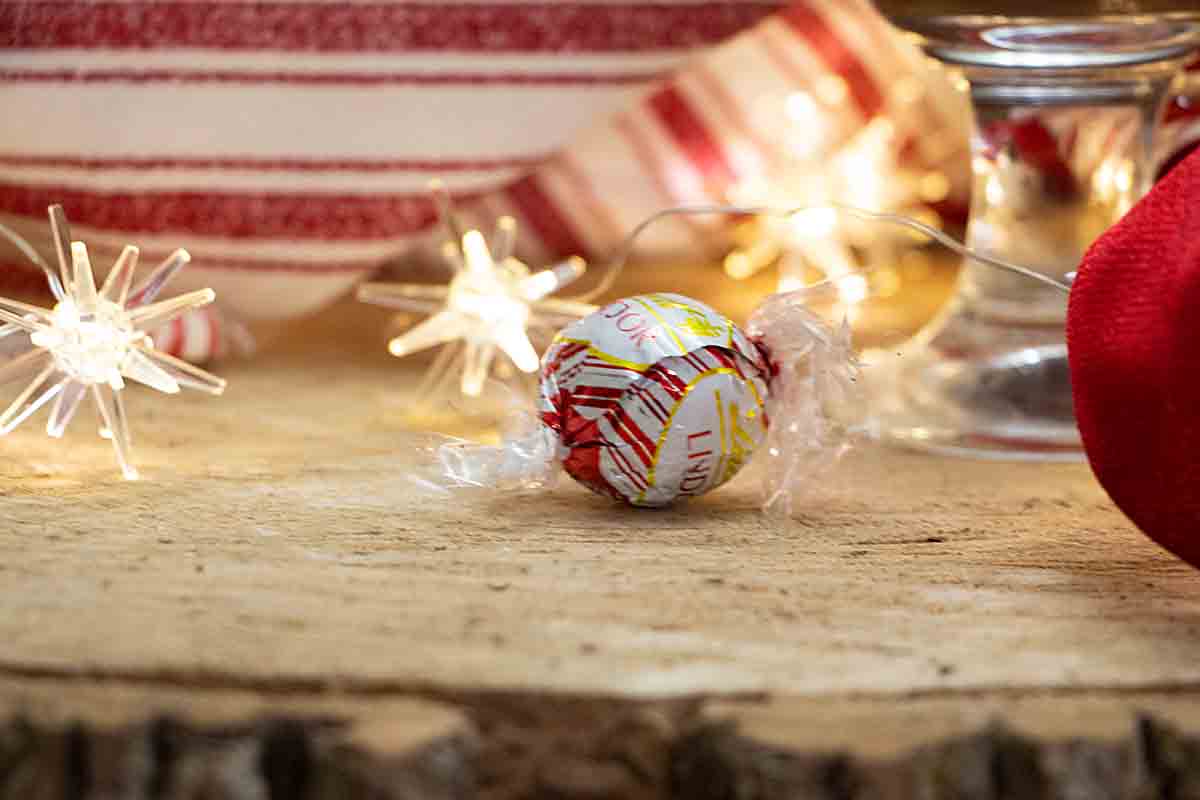 And while this recipe is great for the winter holidays, you can switch it up for Valentine's Day or maybe a Barbie themed party with this Pink Hot Chocolate (that can even be made with natural colorings).
Toppings
Growing up, marshmallows were a must on hot cocoa. But for spiked hot chocolate, I prefer whipped cream. Then I top it with sprinkles that are matched to the booze flavor.
Shaved chocolate or dusted cocoa is perfect for crème de cacao. Crushed peppermint or a drizzle of green cream de menthe is a beautiful match for peppermint schnapps. And cute gingerbread sprinkles or chopped nuts pair well with hazelnut flavored Frangelico. The possibilities are endless!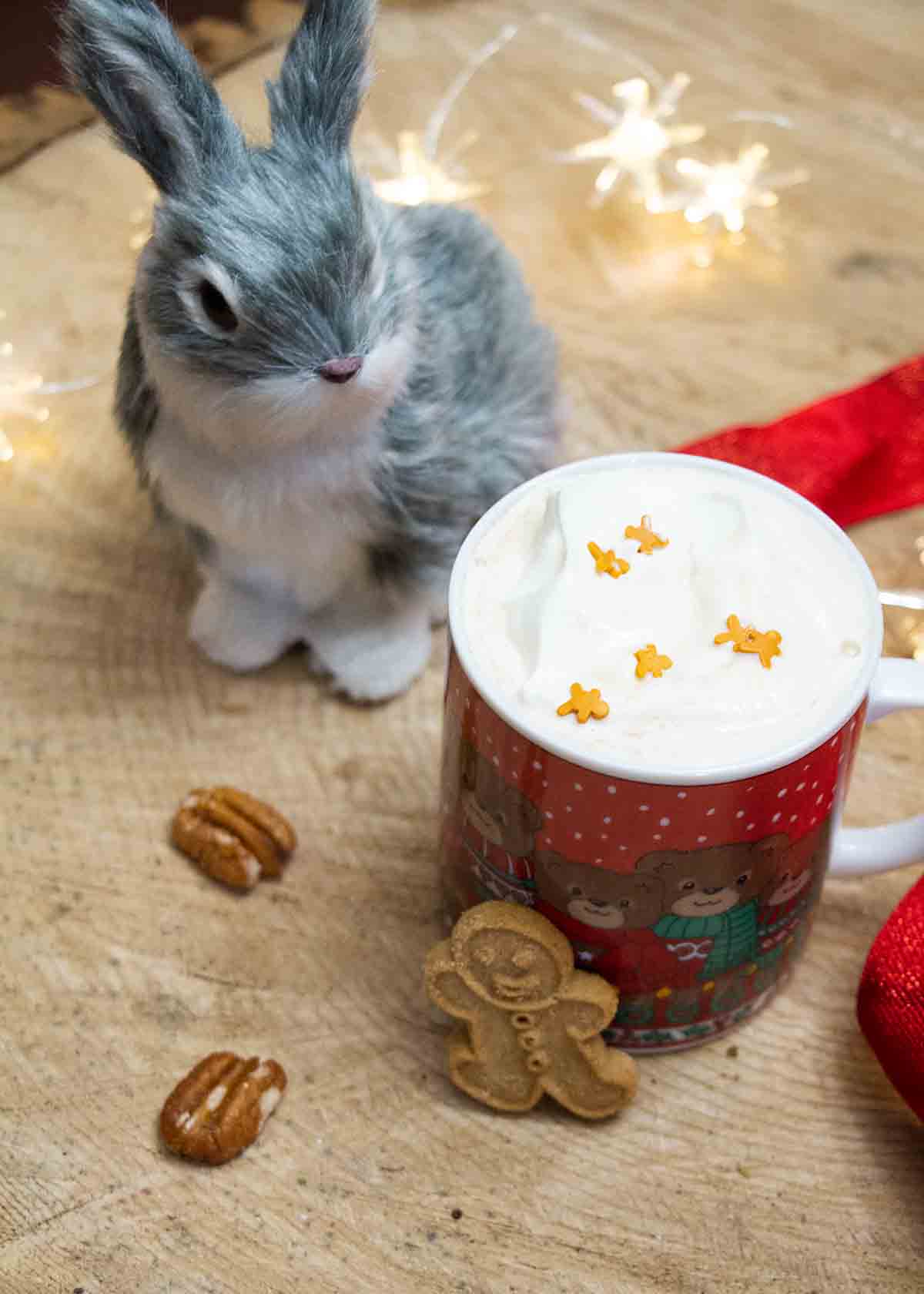 Of course if you are going with marshmallows, you don't need to stick with plain. There are fancier commercial versions available (snowflake shapes anyone?) and my homemade marshmallows in cute shapes like hearts and mittens are fun and easy to make.
Non-alcoholic options
Now if you don't want alcohol, you don't need to stick with plain cocoa. A little peppermint or orange extract will mimic their alcoholic counterparts. You can use coffee extract or even coffee to create an alcohol free mocha. No need to miss out!
Creamy Cocoa Recipes
We share Recipes From Our Dinner Table! Join our group and share your recipes, too! While you're at it, follow our Pinterest board, too!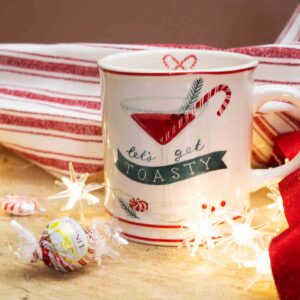 Spiked Hot Chocolate
When you're a child, hot cocoa is THE winter beverage. Then you grow up and Spiked Hot Chocolate makes it even better!
Ingredients
8

ounces

hot cocoa

your favorite

1 1/2

ounces

Bailey's

or Peppermint Schnapps or other alcohol of your choice (3 Tablespoons)

whipped cream or marshmallows to top

optional but recommended
Instructions
Mix up 8 ounces of your favorite hot coca

Add a 1 1/2 ounce shot of your favorite liquor

Top with whipped cream and sprinkles or marshmallows.
Notes
Consider drizzling creme de menthe over the whipped cream for a festive look!
Nutrition
Calories:
264
kcal
Carbohydrates:
37
g
Protein:
3
g
Fat:
7
g
Saturated Fat:
4
g
Polyunsaturated Fat:
0.04
g
Monounsaturated Fat:
0.4
g
Trans Fat:
0.2
g
Cholesterol:
0.02
mg
Sodium:
166
mg
Potassium:
225
mg
Fiber:
1
g
Sugar:
29
g
Vitamin A:
2
IU
Calcium:
48
mg
Iron:
0.4
mg
I am not a health professional and nutrition data is calculated programatically. Accuracy may vary with product selection, calculator accuracy, etc. Consult a professional for the best information.
Updated from Nov 2011.