Easy-Peasy Blueberry Galette
A free form pie that is super easy and tasty, blueberry galette is a must on your summer menu! Perfect for brunch or dessert or just snacking!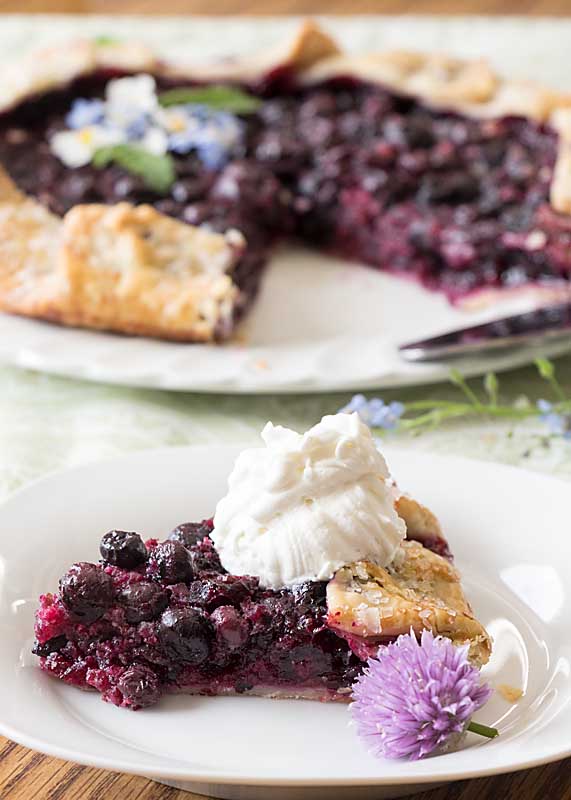 It started with Moon Camp. What's moon camp you ask? Well, in this case, it's a group of photography friends, encamped in my up north back yard and spare bedrooms.
Yes, up north–the kind of place that gets really dark and lets you photograph the milky way. It's a story worthy of its own tale, but that will have to wait.
To add to the fun, one of the other moon-campers is a foodie like me. This meant that had to do some baking the day prior. Never hurts to have extra sugar around cold campers!
This blueberry galette is one of the items we baked. If you're not familiar with galettes, Fine Cooking says that," the term galette is used primarily to refer to rather rustic, free-form tarts-made with a single crust of pastry or bread dough, like a pizza. If the filling is very moist, the sides of a galette may be folded up and over to contain the juices."
They are seriously popular because they are so easy to make! Here's how:
How to Make a Blueberry Galette
Basically, you start with a single pie crust (yours or a packaged crust–I told you this was easy),
Pile it up with the filling of your choice, then fold and pinch the sides
Brush with egg wash(egg beaten with water) for a nice browned crust,
sprinkle with coarse sugar for a pretty finish (if making a sweet galette–they can be savory too)
And bake!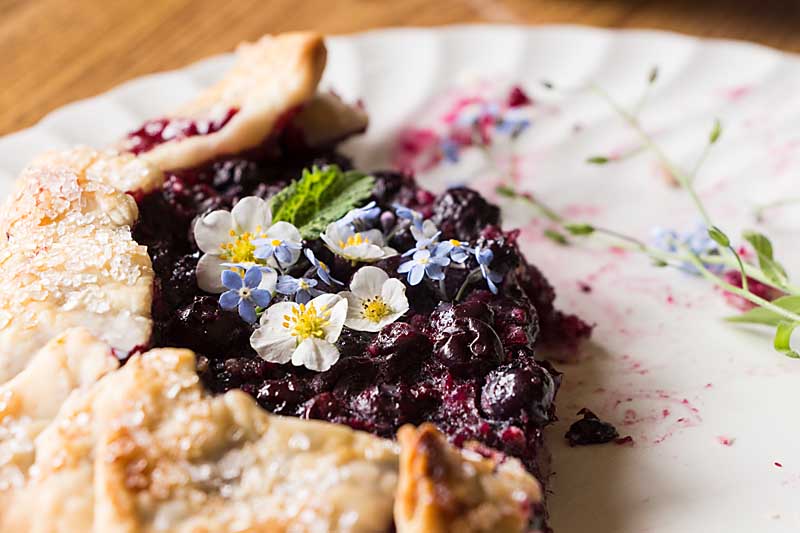 Enjoy!
Of course everyone had so much trouble saying Blueberry Galette (with much associated giggling) that I eventually spelled it out phonetically.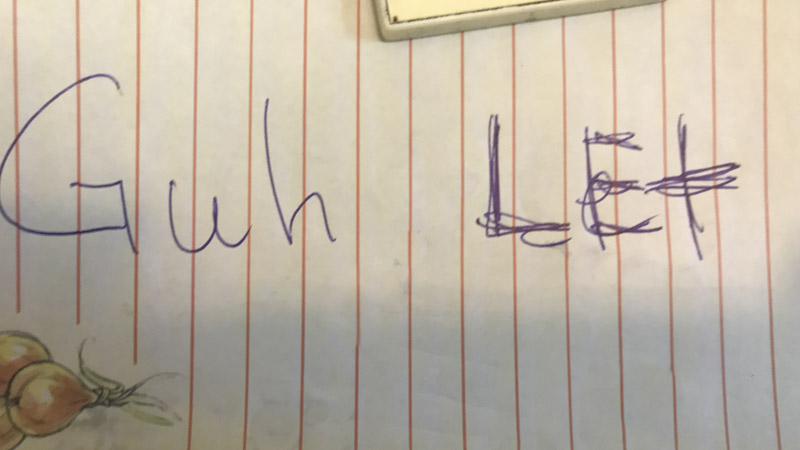 Other than the camp table photo, we didn't get any shots of the original galette and I had to remake it for the post (poor me 🙂 ). I blame it on late baking and milky way shooting that encourage dropping into bed with things undone.
And yes, we were soundly admonished by our instructor for missing the shots.
I hope this makes up!
Blueberry Galette
2019-06-30 07:39:40
Serves 8
A free form pie that is super easy and tasty, blueberry galette has to be on your summer menu! Perfect for brunch or dessert or just snacking!
Nutrition Facts
Amount Per Serving
* Percent Daily Values are based on a 2,000 calorie diet. Your Daily Values may be higher or lower depending on your calorie needs.
Ingredients
• 3 cups fresh or frozen blueberries
• 1/2 cup granulated sugar
• 1 T lime zest
• 1 T lime juice
• 3 tablespoons tapioca or 2 T cornstarch
• 1/4 teaspoon ground cinnamon
• 1 pie crust (your favorite homemade or commercial)
• 1 tablespoon butter cut into pieces
• 1 egg
• 1 T water
• 1 teaspoon coarse sugar
Instructions
Preheat oven to 425 degrees.
In a medium sized bowl, combine the blueberries, tapioca or cornstarch, cinnamon, sugar, lime juice and lime zest. Let rest 5-10 minutes if using tapioca to allow it to soften.
Place the round of crust on a rimmed baking sheet (in case any juices run off). You can line with a Silpat or parchment paper if you like.
Spoon mixture into the middle of the crust leaving about 2" around the edge.
Fold the edges over and pinch to close.
Dot the top of the blueberries with bits of butter.
Whisk the egg and water in a small bowl. Brush onto the crust then sprinkle with coarse sugar.
Bake about 30 minutes until the crust is golden brown and the fruit is bubbling along the edges.
Cool, then serve with whipped cream or ice cream.
Art of Natural Living https://artofnaturalliving.com/