If lemon curd is good, strawberry curd is amazing. Like if strawberry jam and buttercream frosting had a child. Rock breakfast or dessert!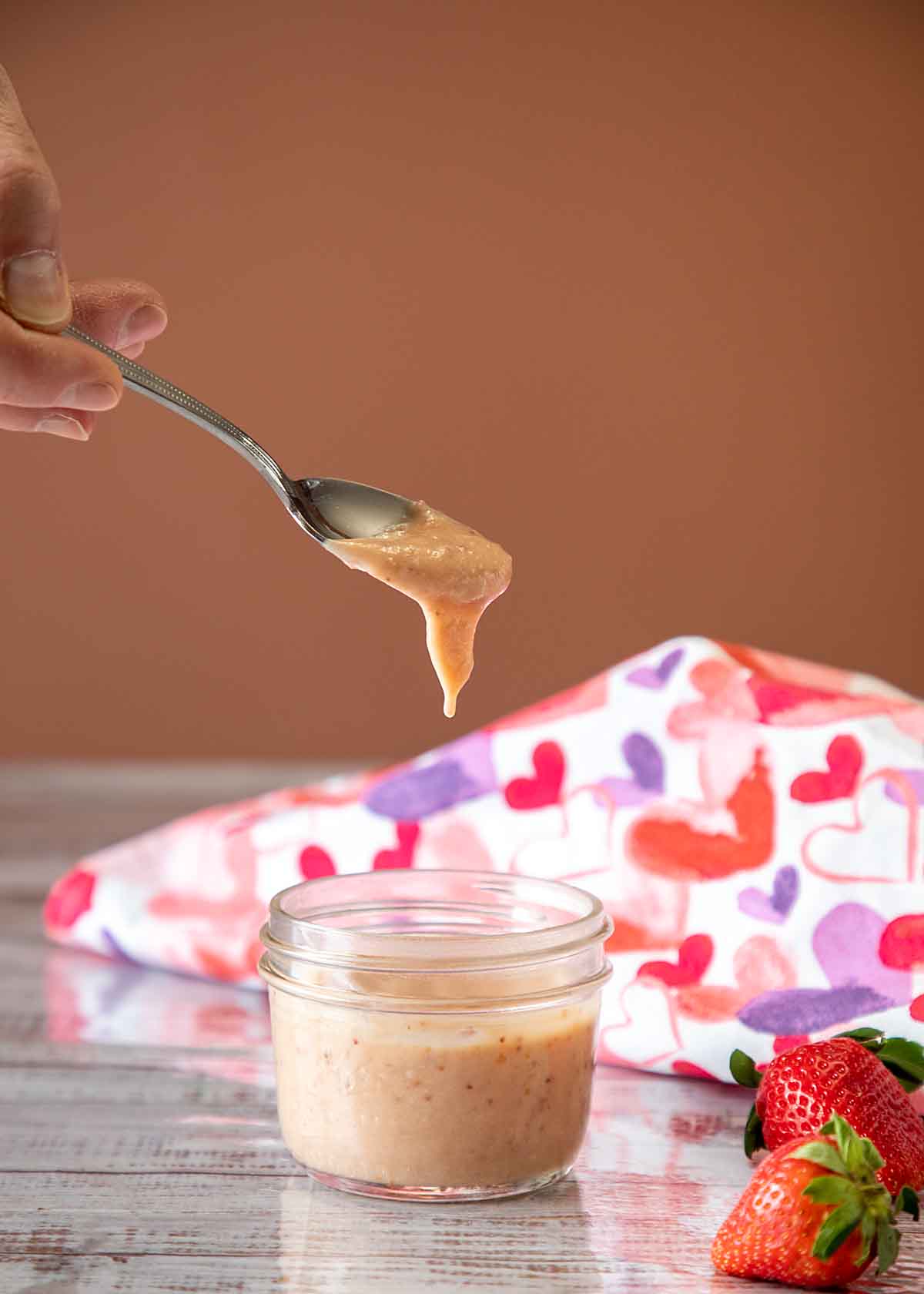 One winter, blessed with an abundance of citrus, I made lemon curd. And this was the start of something big. The rich fruity topping was such a hit I knew I had to branch out. And so there was Holiday Spiced Orange Curd for Christmas! Yes, citrus-based curds are delicious.
But strawberry curd is amazing.
In fact my strawberry curd was such a hit, I had to put a moratorium on snacking to have some left!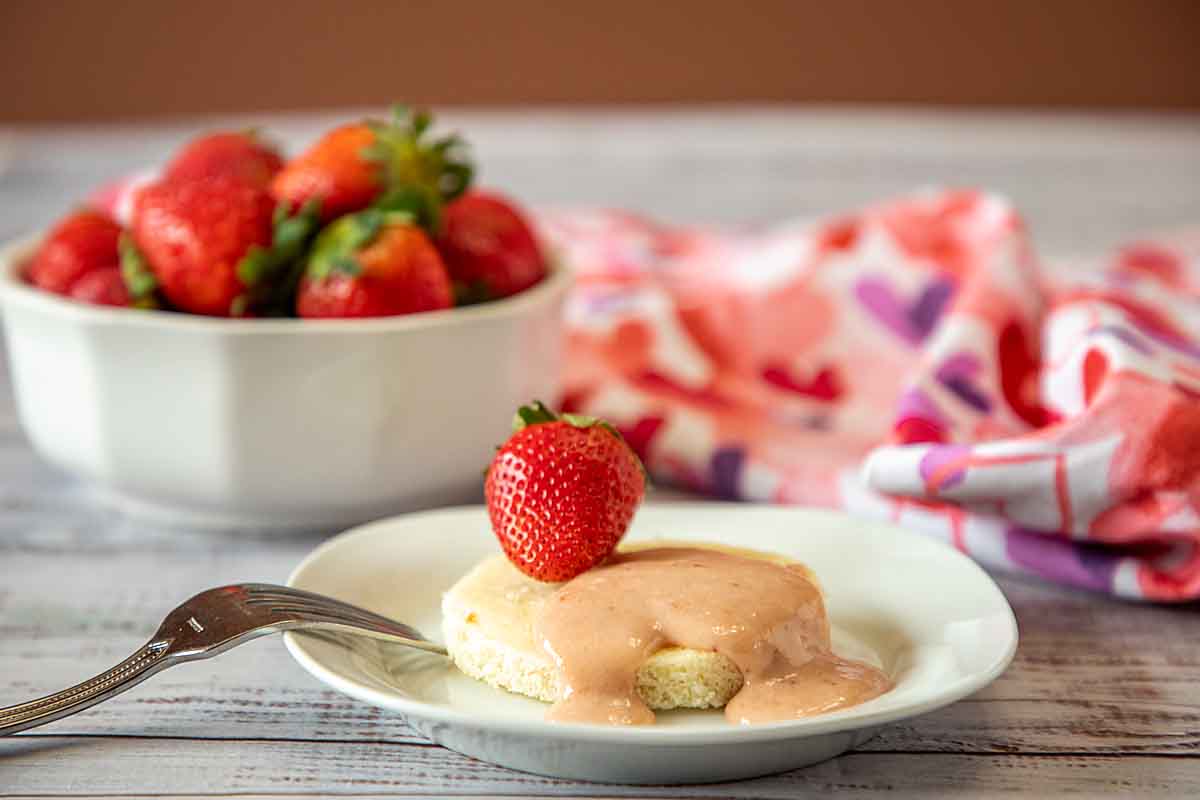 What is Fruit Curd?
If you aren't familiar with fruit curds like this strawberry curd, Wikipedia says the following: "Fruit curd is a dessert spread and topping usually made with citrus fruit… The basic ingredients are beaten egg yolks, sugar, fruit juice, and zest, which are gently cooked together until thick and then allowed to cool, forming a soft, smooth, flavorful spread."
These are particularly popular in Britain where they are often spread onto toast or scones for afternoon tea. And believe me, I'd rather spread this than jam!
Why You'll Love This!
Absolutely Delicious. Both rich and fruity, I once described the flavor as if buttercream frosting and strawberry jam had a child.
Easy to Make. Just puree some berries, mix with a few other ingredients, then whisk on the stovetop for about 10 minutes until thickened. Once it's cool, it's amazing. Okay, truthfully, it's pretty good warm too!
Versatility. If you get tired of topping scones, or toast or, my favorite, oat grahams, there's a lot more you can do with this. See How to Serve for more ideas!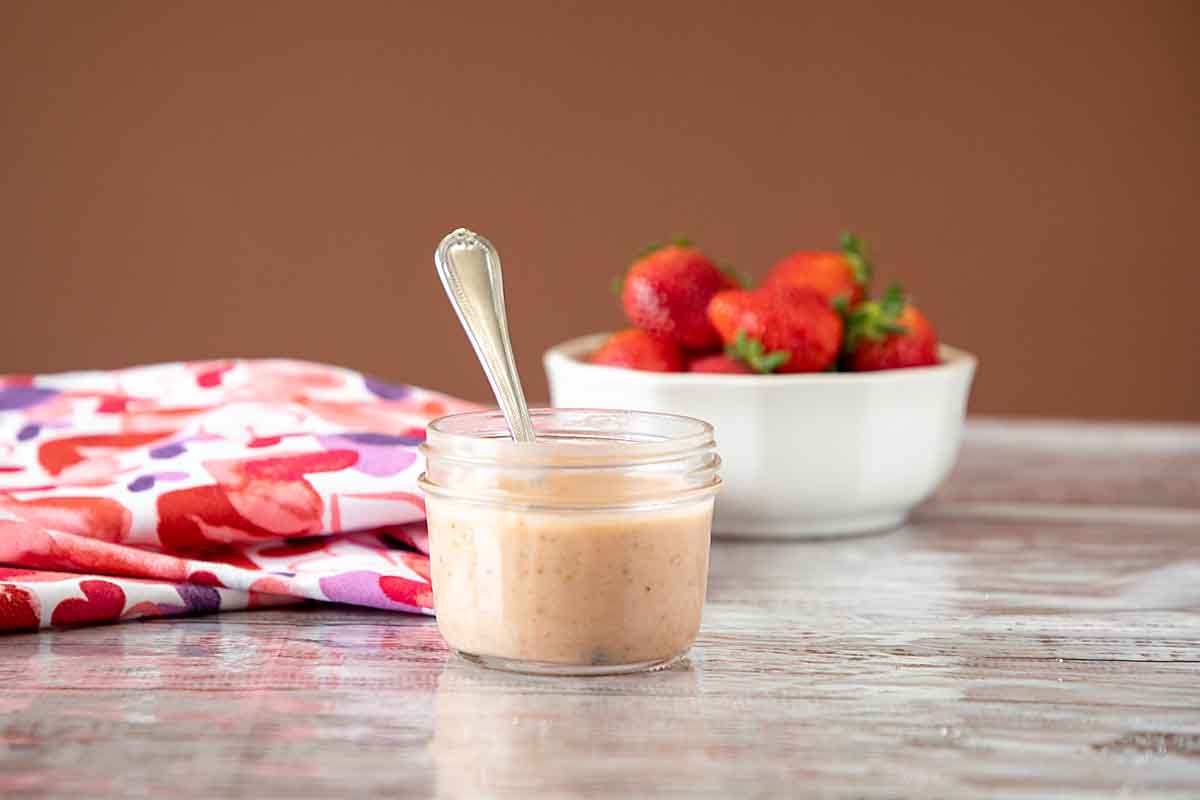 What You'll Need
Ingredients:
Strawberries. You can use fresh or frozen berries. Frozen will need to be thawed first so they can be pureed. Since strawberries are usually on the EWG's Dirty Dozen list of most contaminated fruits and vegetables, I like to use organic.
Granulated sugar. This adds volume and sweetness.
Lemon juice. This adds a little depth and balance to the sweetness. I used fresh, but since the amount is small I am confident bottled would be fine.
Egg yolks. Some recipes use whole eggs. I like the richness of just yolks.
Butter. Butter is added at the end and both adds richness and helps emulsify the ingredients.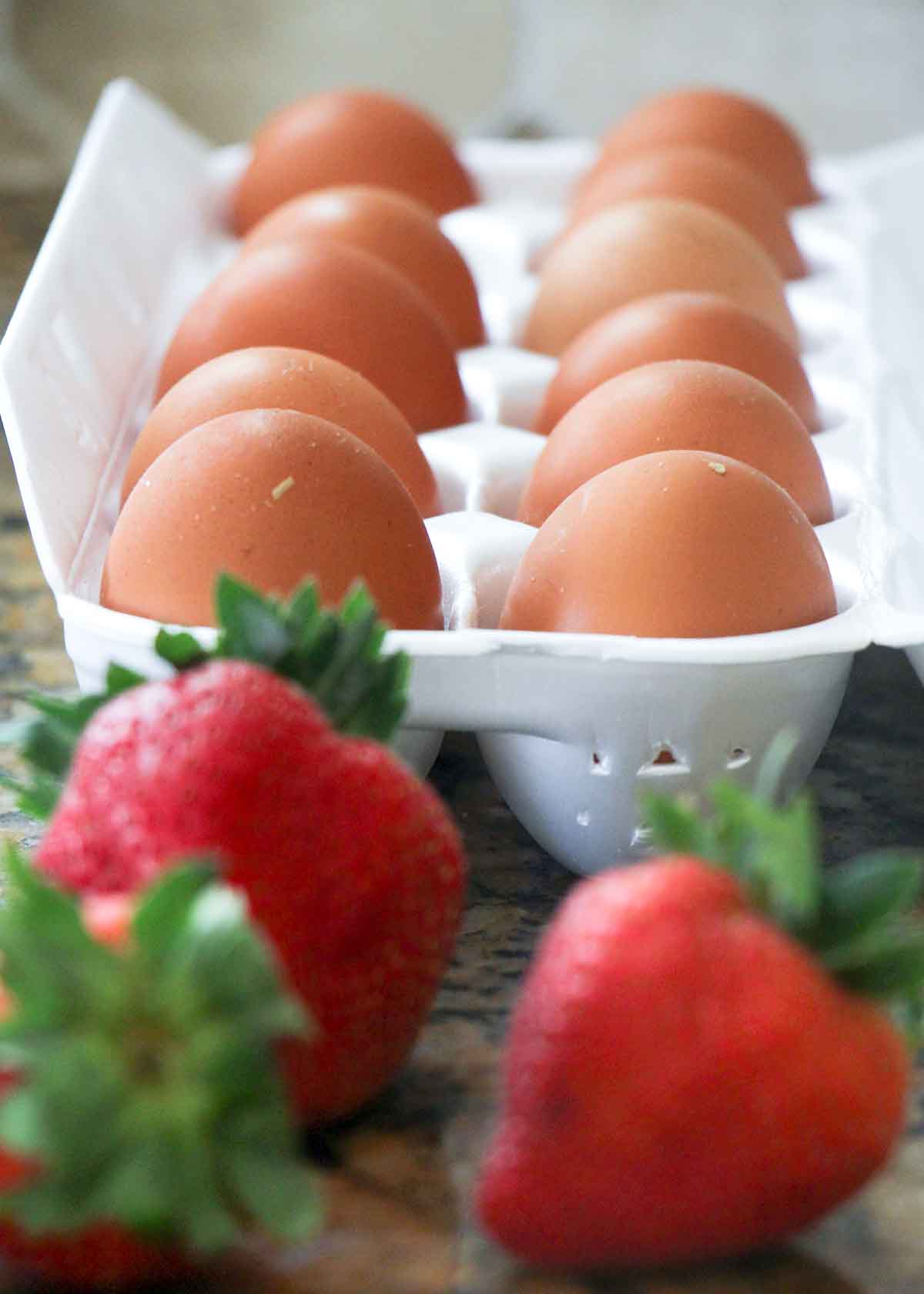 Special Tools:
I personally like to use an instant read thermometer to check the temperature of the curd, though most people just rely on the thickness.
A blender or food processor is needed to puree the berries. A more powerful blender will also puree the seeds resulting in a very smooth curd, even without straining.
Step by Step Directions
To start, you puree the strawberries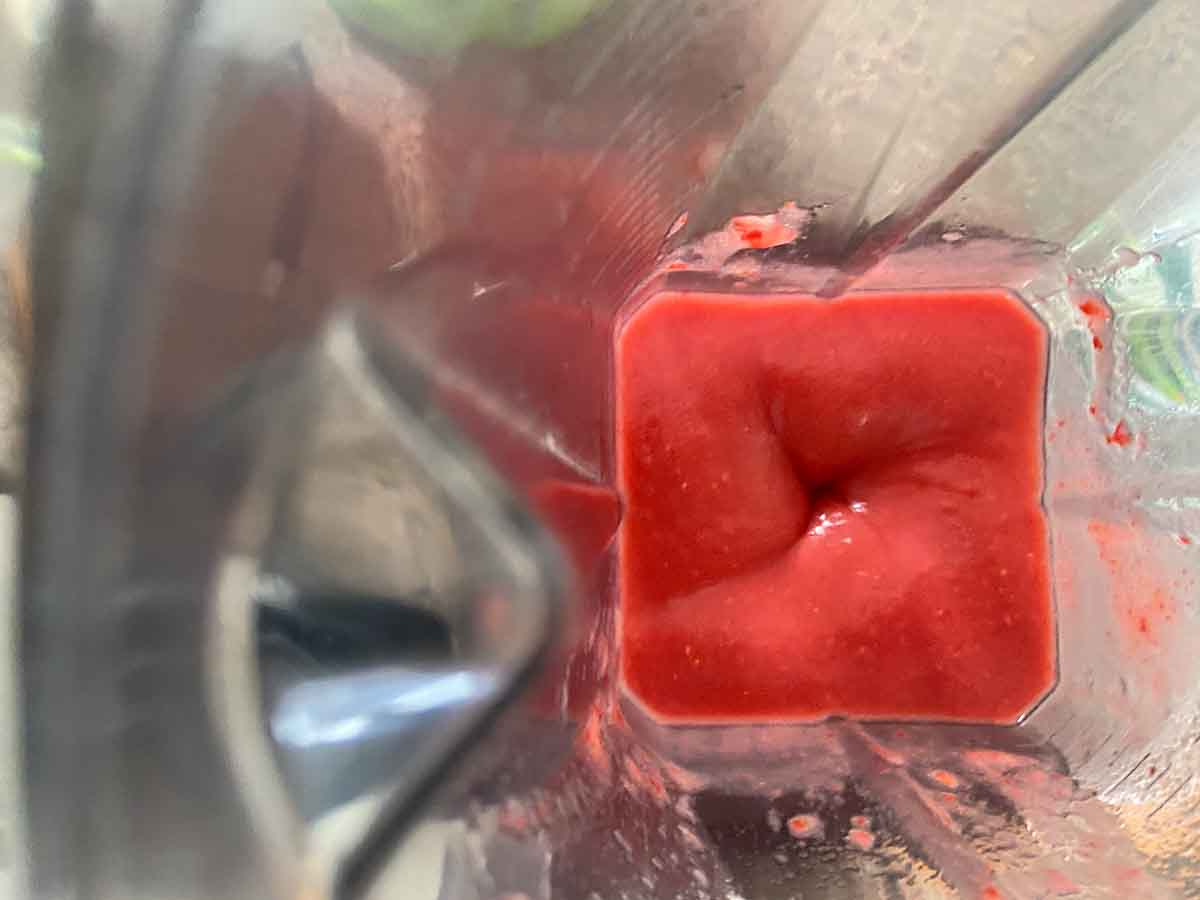 Mix with the sugar, lemon juice and egg yolks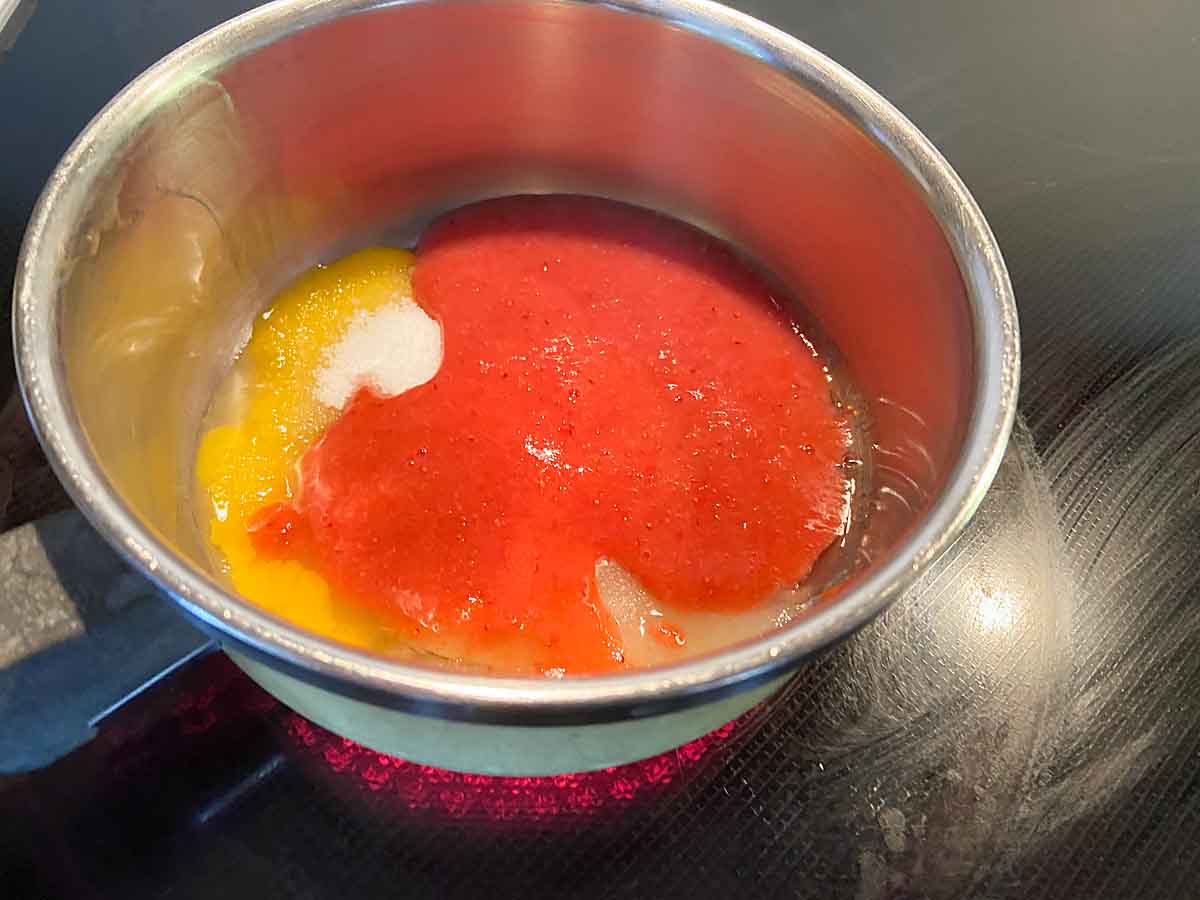 Cook, whisking, until thickened.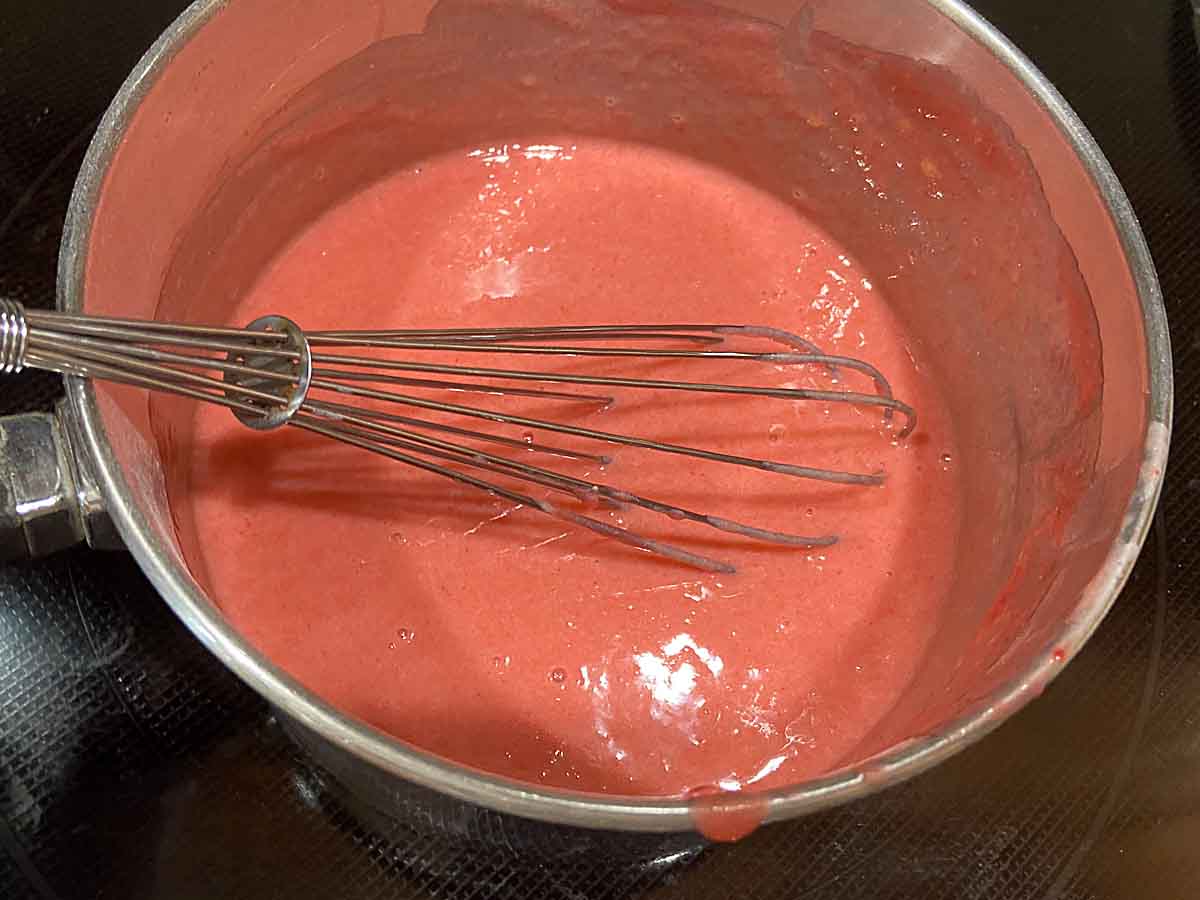 Whisk in butter cubes.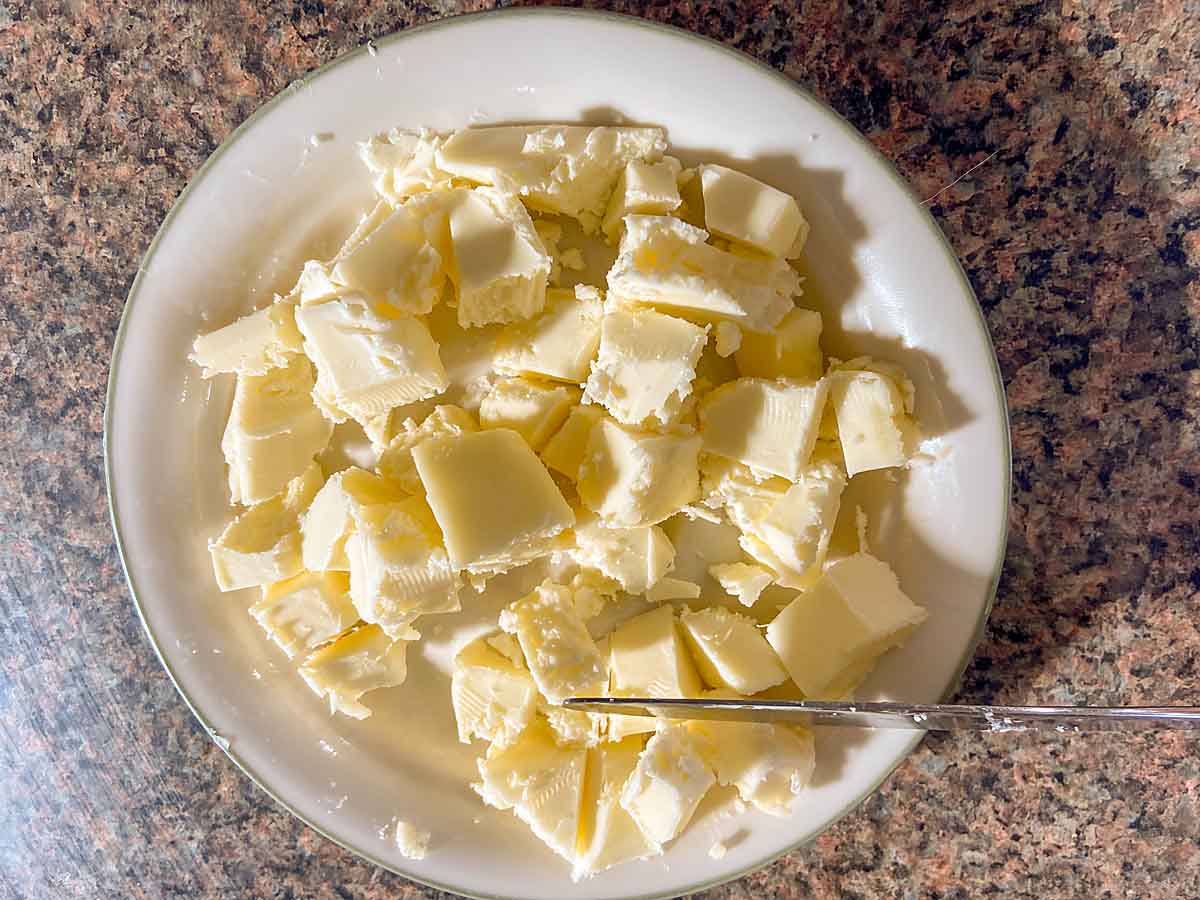 Chill until cool (it will thicken more as it cools).
How to Serve
You can use strawberry curd just about anywhere you'd use jam. So top toast or scones, swirl into yogurt or roll up in crepes.
It's also delicious topping cakes like angel food or pound cake and can be used to fill tarts. You could have strawberry curd cake filling or spread it inside cookies or macarons.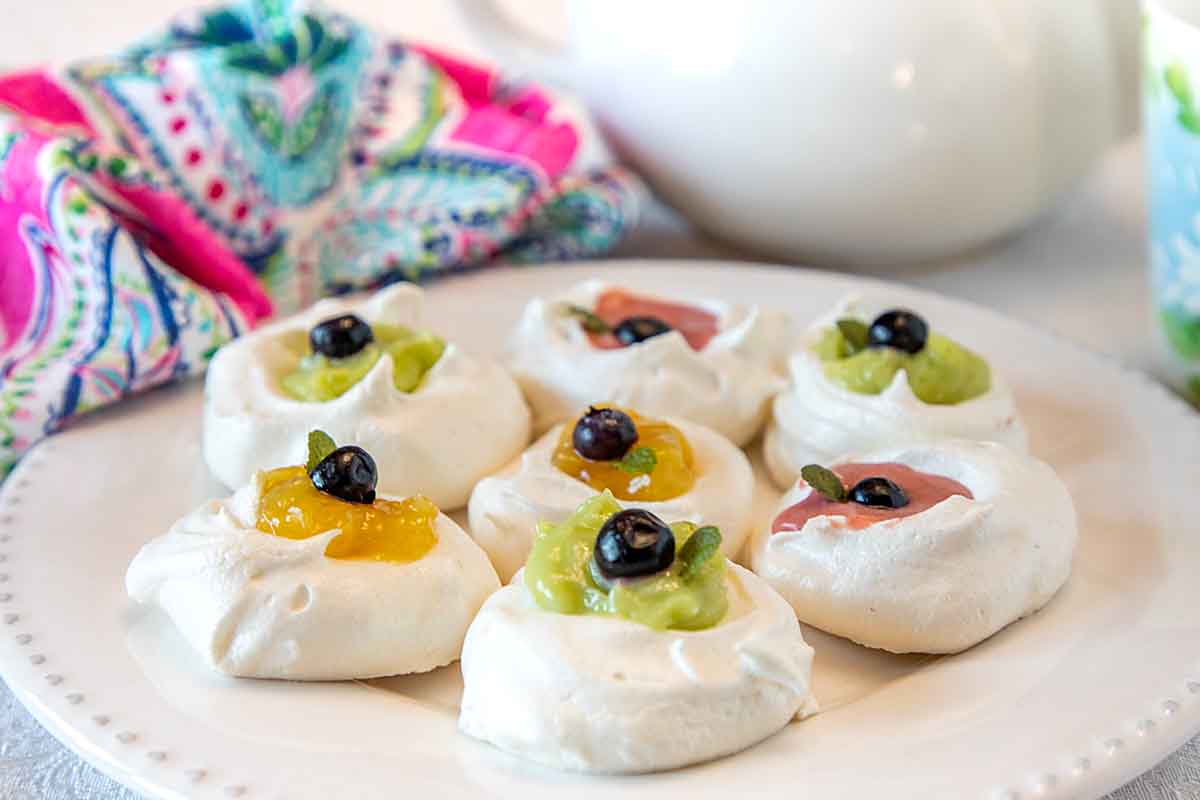 Tips & FAQs
Can I make this ahead of time?
This is definitely a make ahead recipe! It will keep a week or two in the refrigerator and it can also be frozen.
Can I double the recipe?
This will make about an 8-ounce jar of strawberry curd. The original recipe made about three times this and I used to freeze the extra. But it's so easy to make, I now prefer to make it fresh in small batches. Then I don't need to worry about a small jar getting lost in my over-stuffed freezers!
But if you need a larger batch for lots of baking/entertaining, you can easily increase the quantities.
Why is the color so pale?
With the richness of golden egg yolks and butter, it's probably not too surprising that the final color of the strawberry curd is more of a pink peach color. If you prefer a darker color, you can always add a drop or two of red food coloring or a little beet juice.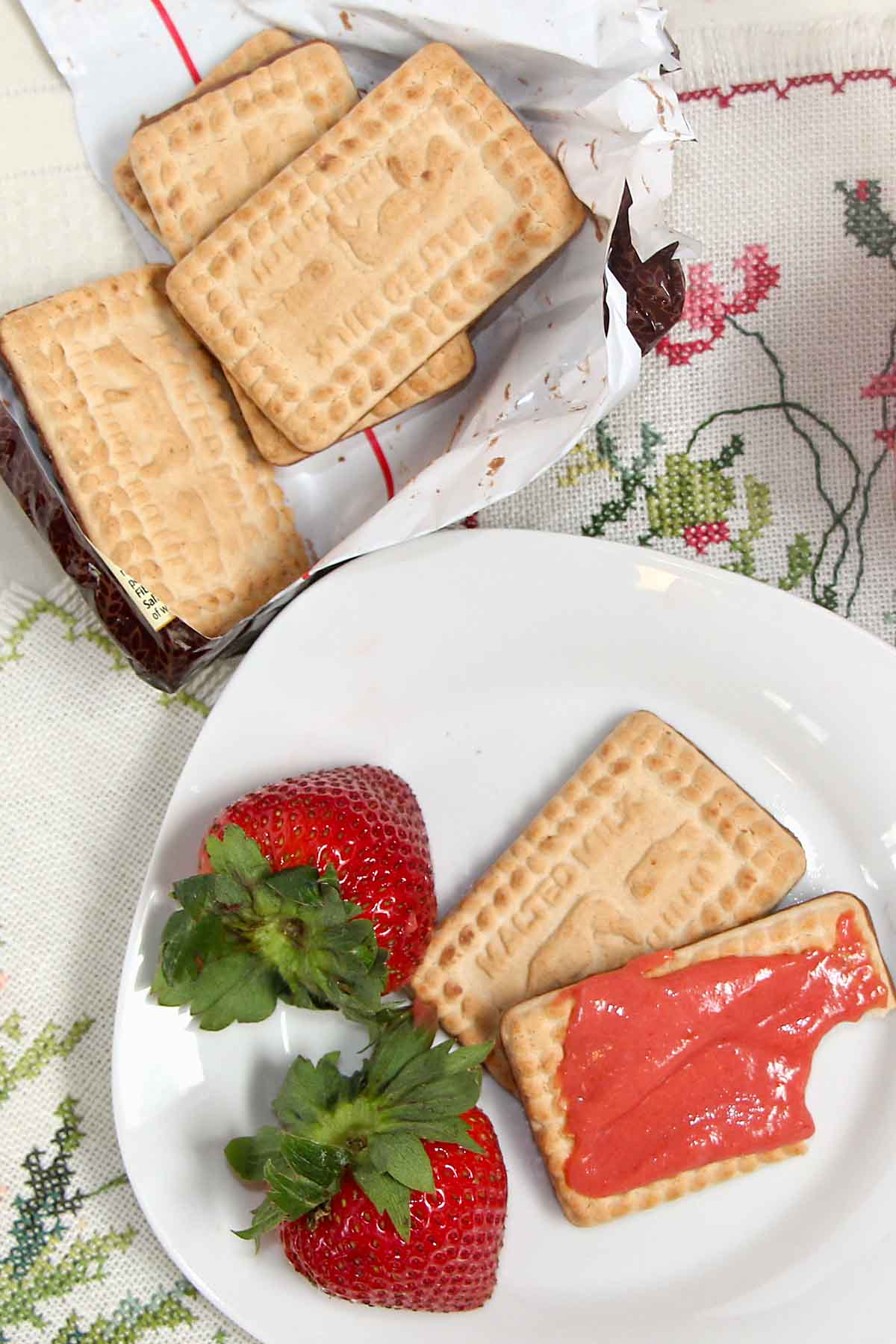 Is it safe to can this?
No, strawberry curd is not acidic enough to be canned. When you see home canned fruit curd it is usually the much more acidic lemon–and even that can be controversial. This isn't a problem, however, since strawberry curd freezes well. Plus it's so easy to make, I usually make small batches that disappear quickly.
What do I do with the leftover egg whites?
You can freeze the leftover egg whites for future use. For egg white recipe ideas consider: Swiss Meringue Buttercream Frosting, Lavender Vanilla Angel Food Cake, Homemade Marshmallows , Divinity Candy (Sea Foam).
Be sure to label your container with the number of whites–though you can also weigh later if you forget!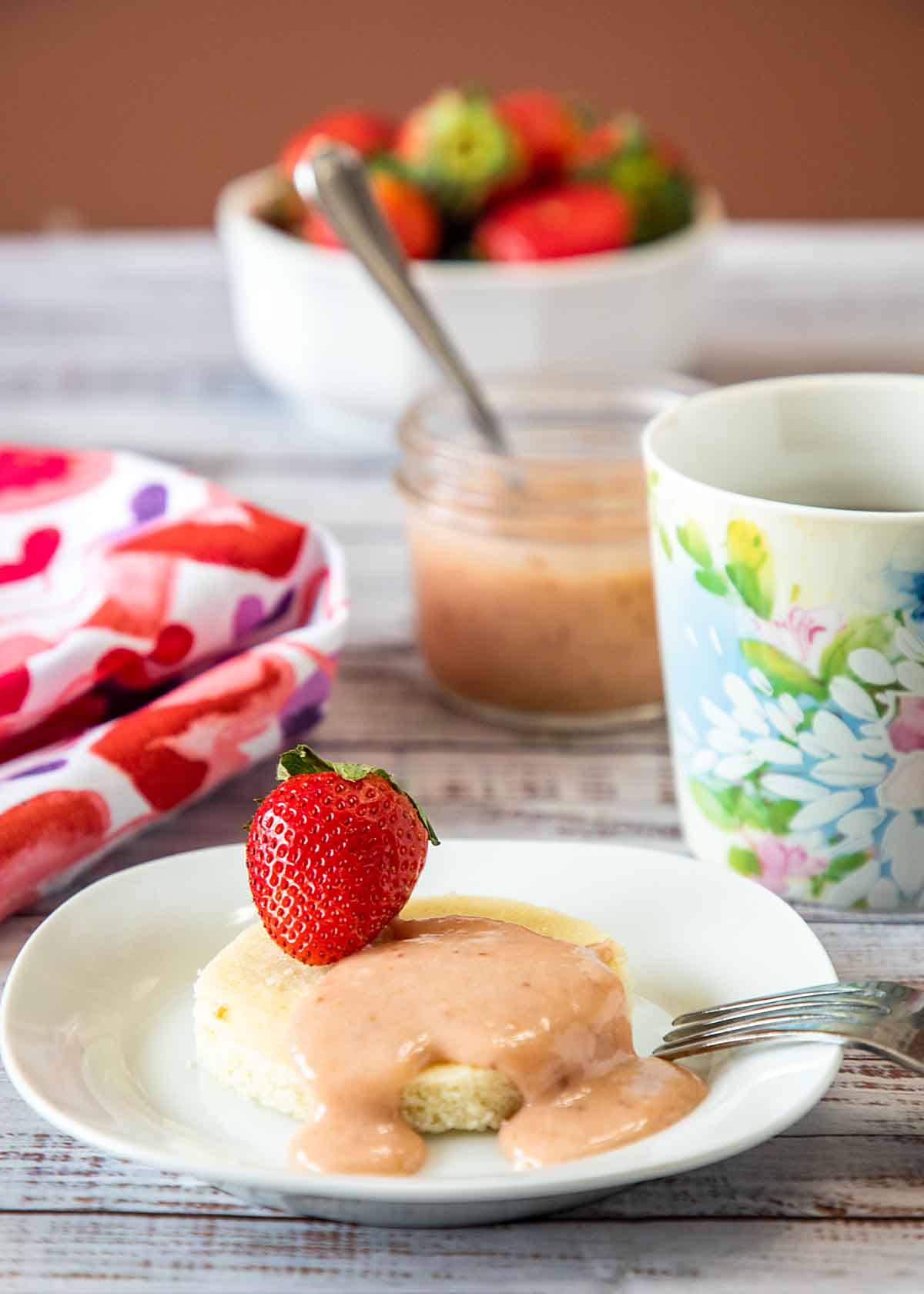 Do I need to strain the curd?
Did you know that mixing egg with sugar helps to stabilize it (per this article). This means that you can take the temperature much higher without causing the egg yolks to develop hard lumps.
I usually take mine to a temperature of 165 F, which is hot enough to thicken the curd and to pasteurize the egg for food safety. You don't actually need an instant read thermometer however—many people rely on thickness as a gauge.
You will still need to whisk while heating to keep pockets of the curd from getting too hot.
I do remove the white cord (the chalaza) because I've read that can sometimes be noticed in the finished product.
The real answer may hinge on your mixer. You see, the other reason people stain, is to remove any strawberry seed remnants. If your mixer is powerful enough, it usually does a good job of pulverizing the seeds and the final reason to strain is removed.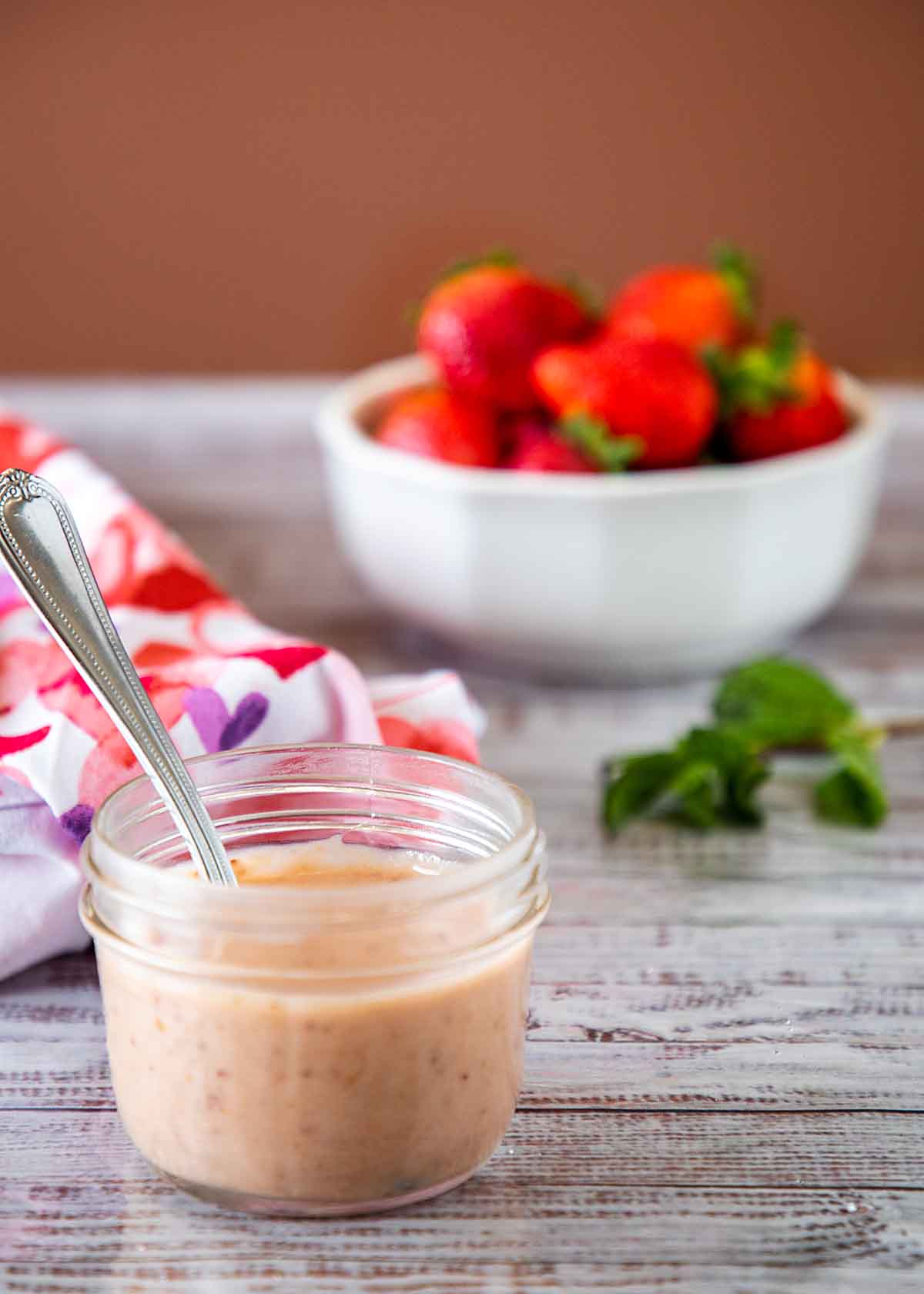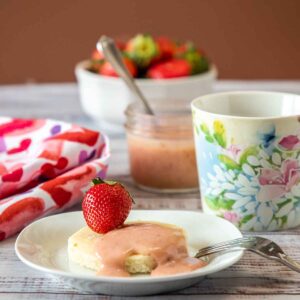 Strawberry Curd
Rich, fruity, homemade strawberry curd tastes like a cross between good jam and buttercream frosting-- and isn't hard to make!
Ingredients
4

ounces

strawberries

by weight, about 1/4 cup puree

1/4

cup

sugar

1

teaspoon

fresh lemon juice

2

large egg yolks

lightly beaten

2

Tablespoons

butter

cut into pieces
Instructions
Process strawberries in blender until smooth (if powerful, seeds should grind up and not need to be strained).

In a heavy saucepan, combine puree, sugar, lemon juice, and egg yolks. Cook over medium heat, whisking constantly, until very thick (approx 10 minutes). If you stir and drizzle a line of curd back into the pot, you should see a line of curd that takes a second or two to disappear.

Remove from heat; gradually add butter a couple pats at a time, whisking until melted.

Cool mixture slightly; cover and refrigerate for a couple hours until cool and further thickened. Store in refrigerator.
Notes
Tip: you can freeze the leftover egg whites (be sure to label with the number of whites in the container) for use in other recipes.
Nutrition
Calories:

68

kcal

Carbohydrates:

8

g

Protein:

1

g

Fat:

4

g

Saturated Fat:

2

g

Polyunsaturated Fat:

0.3

g

Monounsaturated Fat:

1

g

Trans Fat:

0.1

g

Cholesterol:

56

mg

Sodium:

25

mg

Potassium:

28

mg

Fiber:

0.3

g

Sugar:

7

g

Vitamin A:

154

IU

Vitamin C:

9

mg

Calcium:

9

mg

Iron:

0.2

mg

I am not a health professional and nutrition data is calculated programatically. Accuracy may vary with product selection, calculator accuracy, etc. Consult a professional for the best information.

Updated from

June 24, 2014.